I decided to end the season in much the same way I started it, by watching a game and recounting it in obsessive detail. The difference between then and now is that this time I had a rooting interest, which means I didn't listen to Radiohead…
1:05 p.m. PT: Chris Denorfia singles back through the middle on Jonathan Sanchez's second pitch of the game, a 93-mph fastball.
1:07: David Eckstein sacrifices Denorfia to second. Padres manager Bud Black is playing for one run in the first inning.
1:09: Miguel Tejada strikes out swinging at a breaking ball down and out of the zone. The Phillies, down 8-2, have scored two in the seventh and three in the eighth to make it a game again. Billy Wagner is in for the Braves. Back in San Francisco, Adrian Gonzalez lines the first pitch he sees sharply up the middle but right at Giants shortstop Juan Uribe for the final out.
1:12: Wagner gets out of the eighth for Atlanta but uses 21 pitches in the process. He has thrown more in a game just 10 times in 70 appearances this year.
1:13: Andres Torres lines a ball down the left-field line that is called foul. Giants manager Bruce Bochy, who got thrown out a day earlier, comes out to argue; the umpires confer but the original call stands.
1:16: Torres singles to right. Bochy has his no. 2 hitter, Freddy Sanchez, bunting as well. Foul ball, strike one.
1:17: Sanchez swings away at an 0-2 pitch and rolls into a 6-4-3 double play.
1:19: Padres broadcaster Mark Grant notes that Tim McClelland is the home plate umpire and that Mat Latos can't show too much emotion on the mound if a call goes against him. McClelland was behind the dish in Game 163 in 2007 between the Padres and Rockies; he's the umpire that called Matt Holliday safe to end the Padres' season. McClelland is best known for calling George Brett out in the infamous Pine Tar Game. The starting pitcher for Kansas City that day? Bud Black.
1:24 Ryan Ludwick, who has done almost nothing since coming to San Diego, drives a ball to the wall in right field. National League West parks are a little less generous than their counterparts in the NL Central.
1:28: Scott Hairston chases a breaking ball down and in for the second out of the second inning. Jonathan Sanchez's pitches are moving today.
1:32: Giants fans boo Latos as he steps to the plate. He made some comments earlier in the week that didn't go over well with the locals. The Braves have won their game. Wagner strikes out the side in the ninth to seal the deal. He throws 37 pitches, the most he's thrown in a game since August 30, 2007, when he blew a save while pitching for the Mets against the Phillies. The best the Padres can hope for is to win and play Game 163 against these same Giants in San Diego on Monday.
1:45: After just missing a double down the right field line, Denorfia drives another single back through the middle. The Padres leadoff man is doing his job.
1:49: With Denorfia now on third and two out, the Giants opt to go after Gonzalez rather than walk him to face Ludwick.
1:51: After Sanchez falls behind, 3-1, the Giants change their strategy and walk Gonzalez.
1:53: Ludwick chases the same slider down and in that Tejada and Hairston couldn't touch earlier. Inning over.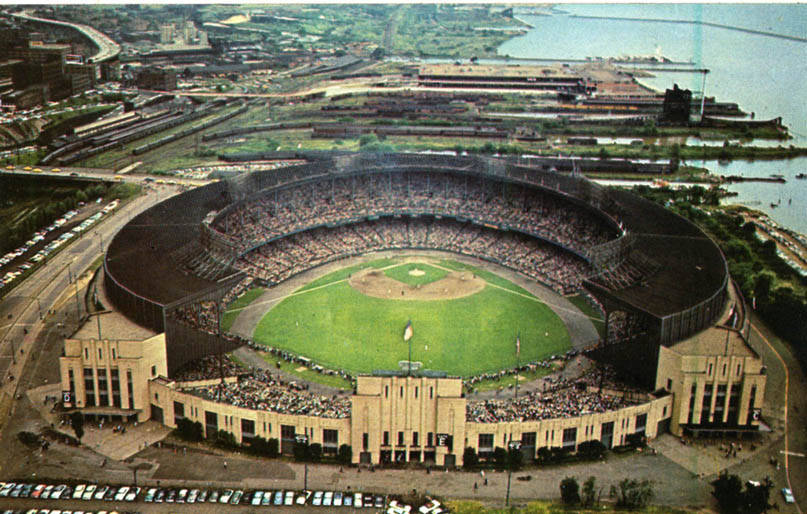 1:56: Pablo Sandoval smokes Latos' first pitch of the third inning to deepest left center field. Hairston crashes into the wall to rob Sandoval of extra bases. Jonathan Sanchez triples to right center on the next pitch. Latos is fooling no one and the Giants are hitting balls hard in the air. Ludwick lacks the range necessary to patrol these spacious NL West outfields.
1:59: Latos gets Torres to chase a breaking ball in the dirt. First strikeout of the game, second out of the inning.
2:00: Freddy Sanchez singles up the middle to score his pitcher. The Giants take a 1-0 lead, their first of the series.
2:01: Aubrey Huff sends the next pitch deep to left center. Denorfia dives but can't come up with the ball. Sanchez scores and Huff ends up at second. As has been the case for most of the past month, Latos appears to have nothing left. This isn't the same pitcher who dominated from May through August.
2:11: Chase Headley draws a walk on a 3-2 pitch. Sanchez thinks it's a strike and is walking off the mound. Lip readers get a treat.
2:16: Pat Burrell hits Latos' first pitch of the fourth hard for a single. Ryan Webb is warming up in the San Diego bullpen. Uribe flies to right. He makes solid contact, but hits it right at Ludwick—the one place he can catch a baseball.
2:26: Sanchez retires the Padres in order in the fifth. Three weak ground balls. He is backing up his talk with action. He's at 74 pitches.
2:29: Latos fans Jonathan Sanchez on three pitches. Gets him swinging on a breaking ball, which might have been a nice pitch to throw in the third.
2:32: Latos retires the side in order. He's throwing more breaking balls now. He's at 69 pitches.
2:36: Gonzalez singles to lead off the sixth for the first Padres hit by someone other than Denorfia. Santiago Casilla is warming up in the Giants bullpen. Sanchez falls behind Ludwick, 3-0, prompting a visit from pitching coach Dave Righetti. He played on the Yankees team that faced Black in the Pine Tar Game, but did not make an appearance.
2:38: Ludwick draws the walk. Bochy pulls Sanchez in favor of Casilla.
2:41: Yorvit Torrealba grounds into a 5-4 double play. Interesting time not to lay down a sacrifice bunt. If Eckstein can do it with no out in the first inning of a tie game, why can't Torrealba do it with no out in the sixth inning and his team down two runs?
2:44: Hairston grounds deep into the hole at shortstop. Torrealba can't beat Uribe's throw to second, inning over.
2:49: Buster Posey takes Denorfia to the warning track in dead center. The ball was crushed, but to the wrong part of the park.
2:50: Burrell grounds another single through the left side of the infield on an 0-2 fastball out over the plate. Cody Ross runs for Burrell, Webb gets back up in the San Diego bullpen.
2:51: Latos hangs an 0-1 breaking ball to Uribe, who scoots the ball just past a diving Tejada. After a conference on the mound, Latos remains in the game to face Jose Guillen, who ended the previous day's game by grounding into a 6-4-3 double play. He grounds Latos' first pitch right to Tejada again to end the inning. Guillen is the Giants' version of Ludwick—a nice idea, but not terribly useful.
2:57: Will Venable bats for Latos, who except for the third inning did a surprisingly good job. He gave up just two runs, which might be two too many on this day.
2:59: Venable chases a pitch in the dirt for strike three. The Padres will dream of breaking balls down and in all winter if they lose this game.
3:00: Denorfia singles sharply to right. When assigning blame, his name will be the first crossed off the list.
3:05: After fouling off five pitches, Eckstein grounds a ball right back to the pitcher. Casilla somehow misses it and Eckstein reaches first base. Ramon Ramirez replaces Casilla. How many guys with mid-90s fastballs do the Giants have in their bullpen? Too many.
3:11: Ramirez just misses with a 95 mph fastball off the plate. He wanted it, the crowd wanted it, but the ball was outside.
3:14: After fouling off a couple 3-2 pitches, Tejada strikes out swinging at a fastball down and away. The inning ends with Gonzalez on deck.
3:18: Webb replaces Latos. Sandoval grounds Webb's first pitch off the glove of a diving Tejada. Eugenio Velez pinch hits for Ramirez and attempts to sacrifice Sandoval to second. Gonzalez, as he is wont to do, pounces on the ball and fires to second for the force. Lefty Joe Thatcher replaces Webb to turn Torres around—the switch hitter loses 230 points of OPS from the right side.
3:28: Thatcher walks Torres. Luke Gregerson replaces Thatcher. Gregerson has worked each of the past four days, throwing a total of 40 pitches. The Padres appear to be counting on a double play. After Freddy Sanchez, the Giants have the lefty-hitting Huff. With Thatcher burned, the Padres don't have anyone else to match up against Huff.
3:33: Sanchez lofts a high fly ball to shallow center. Venable, who stayed in the game after hitting for Latos, has a long way to run but makes the play with ease.
3:35: Huff hits a routine ground ball to Eckstein to end the threat. Plenty of drama that inning, but no action.
3:38: Gonzalez pops an 0-2 pitch from newly inserted Javier Lopez to third for the first out of the eighth. Five outs remain in the Padres season. Sergio Romo replaces Lopez. I want Romo's beard.
3:44: Romo retires Ludwick and Torrealba. Three outs remain for the Padres, who are not making this difficult for the Giants at all.
3:47: Posey homers to left off Gregerson, starting his second inning of work. The crowd goes nuts. Ross follows with a sharp single to left. Ernesto Frieri is warming up in the Padres bullpen. Black has seen enough and goes to the rookie, but it may be too late.
4:02: Frieri, thanks in part to an awkward diving catch by Ludwick on a ball off the bat of Sandoval, escapes the eighth without allowing further damage. The Padres come up for what could be their final at-bat of 2010.
4:04: Giants closer Brian Wilson enters. Where did these guys get their beards? Wilson faces Luis Durango, batting for the pitcher Frieri. Durango is a diminutive Panamanian whose chief offensive skills are a tiny strike zone and world class speed. It may seem strange to see guys like Frieri and Durango in critical situations in the season's final game, but the Padres are a team held together by duct tape and anonymous players—mostly duct tape.
4:07: After fouling off several full-count pitches, Durango grounds weakly to shortstop for the first out.
4:09: Headley grounds to second. Venable, whose father once played for the Giants, represents the Padres' final hope. Wilson quickly jumps ahead, 0-2, and then gets Venable to chase a high fastball to end the game and with it the dreams of an improbable underdog. The Giants and Braves head to the postseason, while the Padres head home for a long winter of contemplation. Still, 90 wins out of a $38 million payroll isn't too bad.
Well, that was fun. Better luck next year.