As a baseball fan living in Cooperstown, I always look forward to the end of May and the beginning of June. Not only does it mean the departure of the dreaded winter weather for the pleasures of the spring and summer, but it also signifies what has become a welcome annual event since the spring of 1989.
For a fan of baseball and its history, the Cooperstown Symposium on Baseball and American Culture is a dream. For three days, academic presenters from around the country delve into the game, its historical associations, and the ways that it connects with our culture. When the symposium starts, you might think you know everything you need to know about Our Great Game. By the end, you realize that it's time to get back to work because you really don't know as much as you think.
This year marked the 25th annual Symposium, which was highlighted by Frank Deford's entertaining keynote speech on Wednesday, May 29. Deford discussed his interest in the classic baseball poem, "Casey at the Bat," which celebrates its 125th anniversary in 2013. Deford explained how he adapted the poem to a longer story that he once wrote for Sports Illustrated and how he still holds out hope that Casey can be adapted into a Broadway musical. Despite losing track of his notes at one point, Deford once again showed himself to be a masterful and captivating storyteller, which is no surprise given his contributions to NPR Radio over the past 30 years.
With Deford's keynote delivered successfully in the Grandstand Theater, attention turned to the numerous presentations that took place over the next two and a half days. Of all the talks that I watched, one stood out as the most insightful. Presented by Robert Garratt, a professor at the University of Puget Sound, it focused on the legacy of New York and San Francisco Giants owner Horace Stoneham.
As Garratt points out, history has not treated Stoneham in a particularly kind way. Part of that legacy comes from his decision to move the Giants to San Francisco after the 1957 season. Second, he has continually been overshadowed by Walter O'Malley, his rival owner with the Brooklyn Dodgers who was also vilified for simultaneously moving his team to the West Coast. But the Dodgers of O'Malley were regarded as an elite franchise, while the Giants were considered second-class citizens of the New York metropolitan era. The Giants had an aging ballpark in the Polo Grounds and declining revenues, with Stoneham deemed incapable of turning the franchise's fortunes, even in San Francisco.
Third, Stoneham is often remembered as a drunk, a raging alcoholic who stumbled and bumbled his way through years of team ownership. He expected his managers to serve as his bar room partners, so that he would not have to spend all of his nights drinking alone.
These images represent an unfair caricature; there is much more to Stoneham than excessive drinking and running second fiddle to O'Malley. Stoneham has a far more substantial legacy.
Stoneham was a shy and lonely figure, in contrast to O'Malley, but it was Stoneham who actually lived in New York City and dared to socialize with the city's sportswriters. A lifelong fan of the Giants, Stoneham developed a strong loyalty to his players, not a bad quality for an owner to have. And of the two owners, Stoneham was far more justified in moving his team than O'Malley was; with a shrinking fan base, attendance at the Polo Grounds had fallen off more substantially than Brooklyn's fan support at Ebbets Field.
It is true that Stoneham was beaten to the punch by the Dodgers, specifically Branch Rickey, in recruiting and signing the first African American major leaguer of the 20th century. But once Rickey broke the seal with Jackie Robinson, Stoneham smartly followed suit. Serving as his own general manager, he signed Monte Irvin from the Newark Eagles; many talent evaluators rated Irvin as a better pure player than Robinson. Stoneham also reeled in Hank Thompson, a troubled but talented third baseman/outfielder who had been let go by the St. Louis Browns.
Stoneham then signed Willie Mays, a five-tool standout from the Birmingham Black Barons, allowing the Giants to make a bit of their own civil rights history. With Irvin, Mays and Thompson manning the outfield, the Giants of Stoneham could boast of starting the first all-black outfield in big league history.
As Garratt emphasized during his talk, Stoneham did not restrict his efforts at integration to African-American players. Realizing that black Americans were just part of the equation, Stoneham understood the importance of signing dark-skinned Latinos, who comprised the so-called "second" color line. Like African Americans, they had been affected by the pre-Robinson ban against black players.
To assist his effort, Stoneham made a shrewd business arrangement with Alex Pompez, the owner of the New York Cubans, a franchise in the Negro Leagues. As part of the deal, Stoneham allowed Pompez' Cubans to rent the Polo Grounds at a reduced rate. In exchange, Pompez provided a funnel of Latino and black talent to the Giants. For example, Pompez sold three of his players (Ray Dandridge, Ray Noble, and Dave Barnhill) to the Giants in 1949.
Even after the Cubans folded in 1950, Stoneham hired Pompez to work for him fulltime as a scout. Pompez advised Stoneham on those players who were major league caliber, and those whom he should avoid. In 1953, Stoneham added Ruben Gomez, an effective if temperamental right-handed pitcher from Puerto Rico. Noble didn't do much for the Giants, and Barnhill and Dandridge never actually played in the major leagues, but Gomez emerged as a major contributor to the Giants' 1954 world championship, winning 17 games while posting a 2.88 ERA.
Stoneham wisely decided to hire several bilingual scouts, who could converse better on recruiting trips to Latin America and could communicate first-hand with Latino players themselves. As much as any team, the Giants showed legitimate interest in Latin American talent, spearheaded by Pompez and Stoneham. In 1958 alone, the Giants brought Orlando Cepeda and Felipe Alou to the major leagues. By the early 1960s, the Giants had added talents like Juan Marichal and the two remaining Alou brothers, Matty and Jesus.
The 1962 season represented the Giants at their integrated best. In winning the pennant, the Giants staved off tough competition from the Dodgers and Reds before coming within a whisker of beating the Yankees in the World Series. The starting lineup featured Cepeda at first base, Jose Pagan (signed out of Puerto Rico) at shortstop, Mays in center, and Felipe Alou in right field. An impressive crew of part-time players included Willie McCovey (an African American signed by Pompez), Matty Alou and Manny Mota (signed out of the Dominican).
And then there was the pitching staff, headlined by Marichal. In total, the National League champion Giants had no fewer than eight minority ballplayers.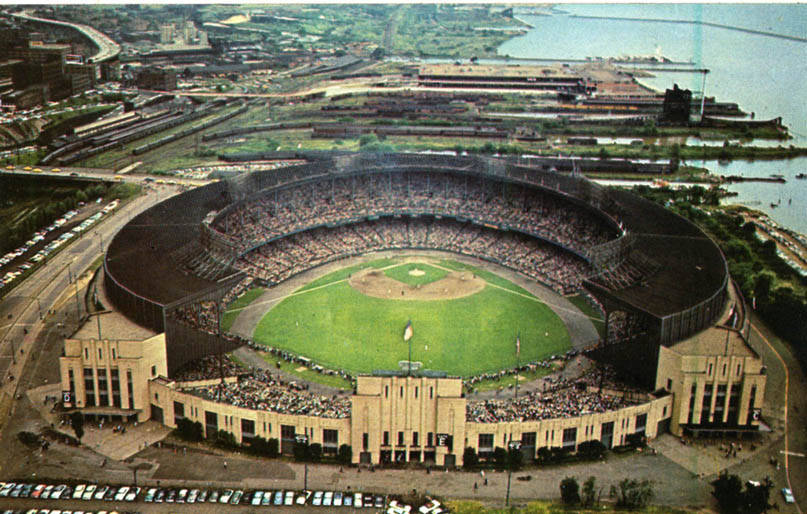 By now the Giants had become as integrated as any National League team, including progressive clubs like the Dodgers, Pirates and Cardinals. In 1963, the Giants added three more black outfielders in Jesus Alou, Jose Cardenal (signed out of Cuba) and Jim Ray Hart. And soon to come was another wave of African American and Latino talent, led by Bobby Bonds, Tito Fuentes and George Foster.
Unfortunately, Stoneham faced obstacles within his own organization. In 1961, he had hired Alvin Dark as his manager. Though Dark was intelligent and driven, he also had little idea of how to handle an integrated clubhouse that featured a key contingent of Latino stars.
The situation came to a head in 1964. Dark noticed that the Latino players liked to speak Spanish among themselves. Not understanding what they were saying and not trusting them (perhaps he thought they were plotting against him), Dark made the foolish decision to ban speaking Spanish in the clubhouse. This edict rightly infuriated players like Cepeda, who considered it bigotry.
According to Garratt, Willie Mays correctly sensed that Dark had completely lost the Latino ballplayers. Mays decided to approach Stoneham about the problem. Stoneham chose not to do anything drastic in midseason, but at the end of the 1964 season, he fired Dark and replaced him with the more fair-minded Herman Franks.
Stoneham wasn't done in his efforts to integrate the Giants. Though African-American and Latino players represented the two largest minority groups, Stoneham decided to dip into another pool of talent. He made an arrangement with a team in the Japanese Leagues, signing three Asian players for his minor league system. One of the three was a left-handed pitcher named Masanori Murakami, who eventually became the first Japanese player in the major leagues. Working out of the Giants' bullpen, Murakami pitched effectively for two seasons before Stoneham's arrangement with Japan collapsed, resulting in Murakami's return to the Far East.
Now none of this meant to say that Stoneham was a great owner, someone worthy of the Hall of Fame. The man had his flaws. In addition to the concerns about drinking, he could have handled the move to San Francisco more smoothly and he could have done a better job holding onto the Giants' black and Latino talent. The Giants traded off many of their best Latino and black players during the 1960s, including Cepeda (to the Cardinals), Cardenal (Angels), Pagan (Pirates), Matty Alou (Pirates), and Felipe Alou (Braves), usually receiving only pennies on the dollar. If not for those regrettable decisions, the Giants might have become world champions in the 1960s or early 1970s, and might have emerged as the game's first heavily integrated championship team.
But Stoneham was not a buffoon. His teams pushed forward the integration movement, while winning a World Series and two National League pennants during the 1950s and 60s. Ahead of his time, he pioneered the movement toward Asian players. Horace Stoneham was far more than Walter O'Malley's sickly little stepbrother.
References & Resources
Robert Garratt's presentation at the National Baseball Hall of Fame and Museum, as part of the 2013 Cooperstown Baseball Symposium