So you say you want to be a beat reporter. Do you know what the life is really like?
Are you ready to travel? You'll have to travel like you never have.
Prepare to spend more than 120 nights in a hotel in your average work year. Prepare to get really used to sleeping in an unfamiliar bed in each of those nights. The Cincinnati Enquirer's C. Trent Rosecrans was surprised to find he sleeps better in a double on the road despite having a king at home, and the San Francisco Chronicle's Hank Schulman has always had insomnia issues, but "they get worse on the road because of sleeping in different beds."
You'll also learn things like "the more you pay for a hotel, the more you have to pay for in the hotel" as Rosecrans puts it. Prepare to pick a favorite chain. (Hint: Marriott is the choice of most beat writers.)
It's not just the fact of travel, it's the type of travel. Your team, like Alex Pavlovic's Giants, might play in Pittsburgh Thursday night, and then Miami Friday night, meaning that you're sleeping two or three hours that night, and hopping on an early flight, and sleeping on the plane. "Those are the rough days," says Pavlovic, of the San Jose Mercury News, "when you wake up at 4:30 to catch a flight and then you're sitting there writing at midnight in another city."
Yeah, you're not going to sleep. Andy McCullough, who last year covered the Yankees for The Star-Ledger in New Jersey but will cover the Royals for the Kansas City Star this year, gets five-plus hours a night. On a good night. "I'm always fearful of blowing my flight (I've done it twice during four seasons covering baseball), so too often I end up just staying up all night and catching up on sleep on the plane," says McCullough. He's learned, though: "This is dumb and I vow to do less of it in 2014."
But that's just Andy. Even those who like sleep more reported problems. Schulman turned to occasional Ambien usage 10 years ago, and that's not quite enough: "I've also just adapted to functioning on less sleep."
Terrible mornings will be your everyday. "I'm awful at waking up in the mornings, in large part because I'm also awful at falling asleep at a decent hour." says Arizona Central Sports' Nick Piecoro. But Piecoro will often make an effort to get his seven-to-eight at the expense of other productivity, so you could too.
Or you could try to sneak your sleep in elsewhere. "I can't nap, so I am insanely jealous of those who can," says Rosecrans. Sleeping on planes is a skill that some report; maybe you could take advantage of some upright rest. Pavlovic is one of those: "For really early flights I'm usually out before we even take off." "I'm an expert at sleeping on planes," says Piecoro. Rosecrans? He can't: "I wish I could do it, and I know people who sit down and are out — and I envy those bastards greatly. I mean, other than actual flight, that may be the superpower I wish I had."
Maybe, right now, you scoff. Sleep when you're dead, you yell at the screen. That's fine! For some. Don't forget that travel also means time away from people you care about.
The young guys talk about broken social lives. Pavlovic says that "writing until midnight most nights hurts the social life," but that he's lucky that most of the people in his life are Giants fans and understand. They'd love to have his job, so they don't mind that he can't ever hang out before midnight.
Piecoro was one of the most positive about the social aspect, pointing out that "being able to see friends on the road is definitely one of my favorites parts of the job." And yet, he knows: "Travel can be a real drag sometimes; it can be lonely and depressing." If he doesn't get lucky and hit a band he likes, maybe Titus Andronicus in San Francisco randomly — and that happens once or twice a year — he has to depend on the interactions with his friends in various cities to help pick him up. And dating? It "can be tough to meet people," Piecoro admits — "when you work in a male-dominated industry like baseball, it really cuts down on the opportunities."
And working out or eating right? "I only eat two or three home cooked dinners a month during the season," Pavlovic says. You know how much fat restaurants put into their food, right? You'll have to work out to rid yourself of that fat. When are you going to work out? McCullough will "pretend to lift weights at the gym" when he can. Rosecrans tries — "It's nice to get in there and do that so you feel less awful about yourself."
The schedule just won't allow you to stay as healthy as you'd like, and the fact that the easiest — and perhaps only — way to get to know the cities you visit on the road is through their restaurants, that fact doesn't help at all.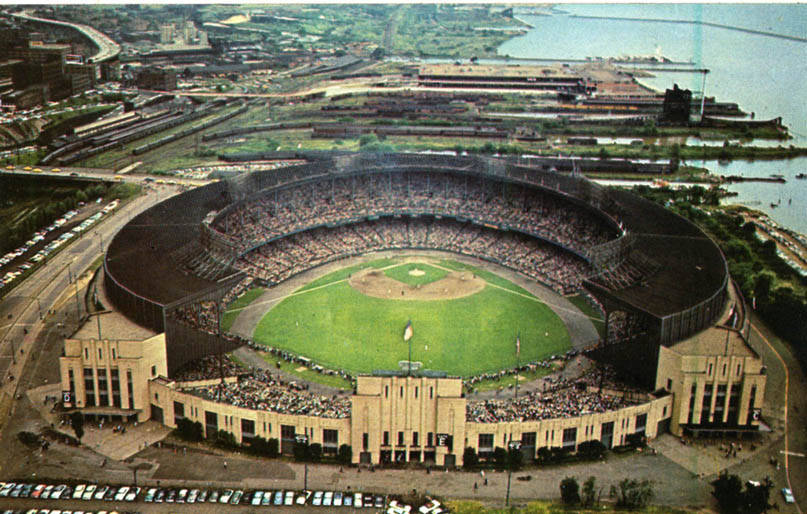 Ah, you laugh, I'm married! I have kids! My prodigal gut is fine with me! I'd love to leave the house and sleep in more than I can at home. Rosecrans hears you then: "I have a nearly two-year-old, so (don't tell my wife) the road is where I get to sleep in," he admits.
But that comes at a cost. Think of Rosecrans' two-year old daughter. Things from "changing a diaper to getting her dressed to fixing her breakfast to finally buckling her into the car seat," things that you didn't think you'd miss, those things you'll miss after a while. He does.
If you're an older gentleman like Schulman, the San Francisco Chronicle's lead Giants writer, maybe you have a couple divorces in your past — you'd fit in among writers, where the divorce rate is high. Maybe you can get into the beat writing game late, then. But even a lifer like Schulman knows: "There's a reason few beat writers reach my age. Most decide they need to quit so they can have a more normal family life."
Ah, yes, I know all that you say, but I love baseball. And talking to baseball players regularly would be awesome. So what.
Talking to baseball players is often not awesome. It's an office, Schulman says. "You work with the players. You are not their friends. You're the reporter. They're the sources. You ask questions. They answer them. We are not equals, but not because of money, but because they hold the power to provide or withhold the one thing we need most, information."
Imagine if you had this sort of interaction with your co-workers every day. Maybe that's why lawyers make the transition to baseball writer so seamlessly.
Rosecrans feels that he has "25 different relationships with each of the 25 different guys in the clubhouse," and "some are business-like, some are cordial, some are even better." Of course, he had one of the more higher-profile dust-ups this year, with Brandon Phillips, when he suggested that the player might not be the best fit for the top of a lineup due to his mediocre on-base percentage. But he pretty much just shrugs and moves on: "Some have different feelings about me than they do other guys on the beat."
Every writer who's worked the beat will have a story like this. Ken Davidoff, a former beat writer and now the national columnist for the New York Post, once had a dust-up with Paul O'Neill — the reporter admits he could have given the player a better chance to respond in full to a piece he was writing — and the player was upset. O'Neill said their relationship was "done" and encouraged other players not to talk to Davidoff. "He relented after about a month, and we've gotten along fine since," Davidoff says. You'll have to grow a thick skin if you're really going to go after this job.
Get ready to play the on-the-record-off-the-record game. One player felt I'd quoted him when we were off the record despite never having said anything about it and obviously speaking into my recorder. Those were some sweaty palms jammed into my jeans the next time that team came to town. Thankfully, he wasn't very mad.
Piecoro remembers that he once quoted a player extensively about something in a column… and the player thought the entire conversation was off the record. Both us felt that "sickening feeling of finding out you inadvertently broke someone's trust," as Piecoro puts it, but it's not practical to remind every player, every time, that what he is saying is quotable. Especially when you're holding a recording device up to their face.
Once you've talked to the players — and many agree with Davidoff that "the most important skill to own is the social skill," so you better love talking — the difficult part of the job is not over. You have to actually write those things down in a timely manner, which means hard deadlines.
Transcribing will be your bane. "Transcribing is like shoveling your car out so you can go to work," says FanGraphs' king of the Q&A, David Laurila. "It's absolutely the worst part." Not only is the job mindless, but errors can turn "psychic" into "psycho" as it did with a piece of mine this year (thankfully, Jonathan Lucroy is a nice person).
Even if you get someone else to do the transcribing for you, you have to check the work — an intern once omitted entire sentences out of Laurila's interview. Type, rewind, check, type, rewind, check, type, rewind, check. Are you having fun yet?
Then make sure you do it all in time for the right edition of your paper. Rosecrans remembers (not fondly) a mid-afternoon game that carried with it an earlier deadline than he expected. He discovered he had a half-hour to write his two pieces that he'd been planning in his head as he left the clubhouse. Get used to muttering obscenities after moments like these with your desk editor.
Or, as Schulman points out, you'll have tough moments where the game isn't decided by the deadline and you have to write two separate stories — one for the win, and one for the loss. Most of our writers complained about writing game stories, which can get repetitive. Then again, maybe you're just a freak like Pavlovic: "I love the craziness right before deadline, when you have just a few minutes to sum up a good game."
Obviously, you'll have moments when it's all worth it. Davidoff talks of the feeling you get when you break a story, seeing the impact of the information getting out, and knowing all the work that went into it. The drama and the atmosphere of big games gets to McCullough. Vet Schulman still laughs when he hears (often embellished) stories from players and coaches in the game — and every Dec. 31 he thinks, "Well, I fooled them for another year." A simple walk from the clubhouse up through the dugout and onto the field brightens Rosecrans' days: "There's still few things I love more than the view of a baseball field in front of me."
Maybe Piecoro sums it up best: "I love sitting in press box in San Francisco during day games. I love walking across the Clemente Bridge in Pittsburgh. I love putting on a jacket during night games in San Diego. I love looking out over the city from up high in the Wrigley Field press box.
"But, you know, there are annoying parts of the job, too. Deadlines. Transcribing interviews. Boring games, or games that last too long. Trying to create a storyline where there isn't one."
So you want to be a beat writer. Are you sure?
With a phone full of pictures of pitchers' fingers, strange beers, and his two toddler sons, Eno Sarris can be found at the ballpark or a brewery most days. Read him here, writing about the A's or Giants at
The Athletic
, or about beer at
October
. Follow him on Twitter
@enosarris
if you can handle the sandwiches and inanity.