Editor's Note: With Opening Day nearly here, it's time to preview the season. Welcome to Season Preview Week!
On the eve of the 2015 baseball season, most prognosticators seem to believe that there is more parity in the game than we have seen in years, perhaps ever. While some decry this trend, believing that the lack of greatness indicates that the game has become watered down, it is more likely that the reverse is true. Nearly all of the 30 major league organizations are financially capable of fielding a playoff team, and nearly all have talented front offices diligently working toward building their next winner. They might be hoping to hoist a trophy this October or they might have their sights set a year or two down the road. But they are working.
It was not always so. Comparing general managers across eras is an inexact exercise (although we tried). But there is no doubt that there are more excellent GMs today than ever before. George Weiss, who won 10 pennants in 12 years with the Yankees (1949-1960), was competing in an eight-team league where at least half of the clubs were either struggling financially or poorly run. When Bob Howsam was trading his way to the Big Red Machine, he was dealing with a lot of general managers who did not have his grasp of how to value or project players. Today, baseball operations departments are being overrun with competence.
Moreover, they are being overrun with new skills and thinking. Information systems are being designed and implemented to coordinate and evaluate increasingly sophisticated reports generated by a team's scouts; analytics is becoming much more complex and ubiquitous; medical data have now expanded well beyond injury prevention and rehabilitation to include such things as fatigue prevention, neurological evaluations, and psychological support. And all of this has to be integrated.
Heading into another baseball season, 30 general managers, along with their growing baseball ops groups, are pursuing a pennant. All have a plan, all have smart people working toward that plan, but only some will succeed. They are all fascinating stories.
Under general manager Jeff Luhnow, the Houston Astros have completely revamped their front office as a prelude to rebuilding its roster. Houston now employs a number of baseball ops positions that didn't exist even a decade ago: decision sciences director, medical risk manager & analyst, senior technical architect, analytics developer, advance information coordinator, mathematical modeler, and more. They also employ people who are dedicated to the revolution in video information that is flooding the game. Many teams have embraced analytics as a way to gain an edge, but few have gone in quite so aggressively as the Astros.
For the most part, exactly what all of these people are doing is a closely guarded secret. It will be interesting to see how this plays out in success on the field over the next few years, especially for a dwindling fan base that has recently suffered through some pretty terrible major league teams. But we are keeping an eye on the Astros.
An organization at a different sort of crossroads is the New York Yankees. With the retirement of Derek Jeter, the Yankees are finally closing the curtain on the last of the extraordinary group of homegrown players they developed in the 1990s (following Bernie Williams, Jorge Posada, Andy Pettitte and Mariano Rivera). It was this core, more than their obvious payroll advantages, that led to five World Series titles and two decades of contention. They sort of contended the past two seasons, winning 85 and 84 games, but there was a fair bit of luck involved – they were outscored both years.
GM Brian Cashman now presides over a $210 million payroll largely taken up with bad contracts, and his ownership seems committed to holding the line on payroll until some of these contracts can be discarded or expire. Heading into the offseason, many observers doubted the Yankees would stick to their guns, but they did, passing on the high-priced players they usually pursue, instead making comparatively lower-risk moves for Andrew Miller, Didi Gregorius and Chase Headley. Besides his budget constraints, Cashman is also being influenced by his own growing analytics department, which is pointing him toward undervalued players like Headley.
For Yankees fans under the age of 35 or so, this is new territory. Contending is not out of the question – the American League East is not what it once was – but Cashman shuffling pieces around hoping to win 88 games is not what we have been accustomed to watching. And if ownership remains committed to its payroll limit, next offseason will be more of the same – none of the big contracts expire until after 2016. For now, the Yankees are left hoping for some bounce-back from players like Alex Rodriguez, Mark Teixeira and CC Sabathia.
So what comes next? The Yankees' farm system is improving, no mean feat considering how they never have high picks, and have often lost their first-round picks for signing free agents. Fans waiting for another "Core Five" will be disappointed – that group was a rare occurrence – but getting some lower-salaried production out of their system is what will allow them to go out to the market in a couple of years without breaking the bank. In the meantime, they are asking for time.
After the 2011 season, while Theo Epstein was being lured to become president of baseball operations for the Chicago Cubs, he had enough leverage to demand patience from ownership. He pledged to remake the organization from the ground up, saying he would not rest until there was a steady stream of talent coming through the organization. Epstein had made a similar pledge when he became GM of the Red Sox in 2002, but in Boston he took over a team that had a lot of talent. Epstein's great deals led to the 2004 World Series title, but his farm system had little to do with it. His 2007 champions, on the other hand, did contain an impressive group of players that his organization had drafted or helped develop (Jon Lester, Kevin Youkilis, Jacoby Ellsbury, Dustin Pedroia, Jonathan Papelbon).
Epstein's departure from the Red Sox in 2011 was largely because his superiors grew impatient waiting for the next wave, and pressured him to acquire more veteran players who could keep the team winning. In Chicago, inheriting much less talent, he vowed patience even at the expense of fielding poor teams for a while. He has poured resources into scouting, development and baseball ops, which has become cutting edge. Epstein's team is always searching for the next advantage, hiring, for example, several professionals for the team's mental skills program.
In Epstein's three seasons in Chicago, the Cubs have inched forward, from 61 wins, to 66, to 73. The plan, as executed by GM Jed Hoyer and their great scouting and development departments, appears to be succeeding. The team's best players are young. More importantly, the farm system is universally hailed as the best in the sport. FanGraphs believes the Cubs own the game's No. 1 (Kris Bryant), No. 3 (Addison Russell), No. 13 (Jorge Soler), and No. 21 (Kyle Schwarber) best prospects, an absurd bounty of talent.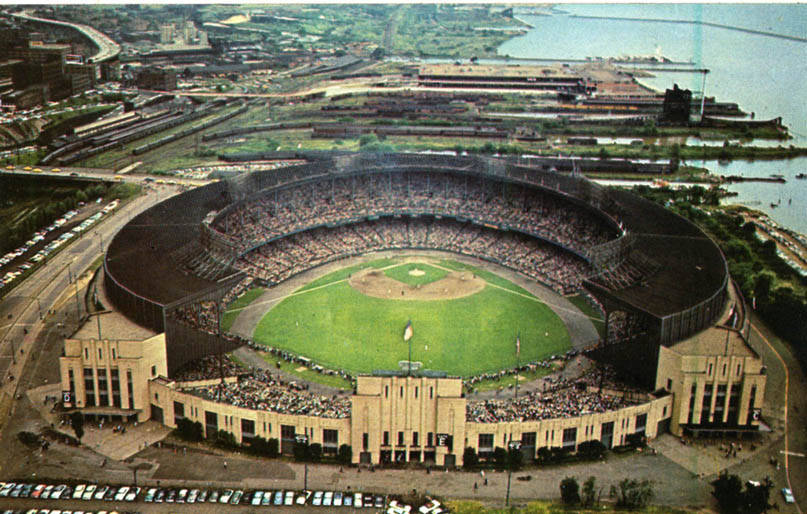 While this group still needs to succeed in the major leagues, Epstein is preparing for the next step. In the recent offseason, the Cubs pressed down on the accelerator, signing Joe Maddon as manager, giving Jon Lester a lucrative contract, bringing back Jason Hammel, and acquiring Miguel Montero. The Cubs are relevant again – with an organization poised to contend for several years. Epstein knows that sustained contention is key – there are too many playoff teams to make building a team for one great run a sound strategy. The last time the Cubs won 90 games in consecutive years was 1929 and 1930. But Epstein knows something about overcoming history.
Two months ago, we ranked Epstein as the 16th best GM in baseball history, based mainly on his tenure in Boston, but admittedly giving him some credit for his as-yet-unfinished work with the Cubs. If you follow baseball ops, it is hard not to get caught up in what's going in Chicago, a long-suffering team with an accomplished team builder who, so far, is doing exactly what he said he would do. If he can win a pennant in Chicago after winning in Boston, our ranking is going to seem too low. In fact, he could start working on his Hall of Fame speech.
When Billy Beane's Oakland A's won more than 100 games in both 2001 and 2002 with bottom five payrolls, it made many of us wonder, "How would Billy Beane do if he had money?" The premise of Moneyball was that Beane had figured out a way to outsmart the big market teams. But imagine if a GM had money and brains? What then? When Beane agreed to a contract to run the Red Sox in November 2002 we were prepared to find out. Alas, he changed his mind the next day, and the Red Sox muddled on without him.
Another small-market success story in recent years is that of the Tampa Bay Rays, who won 97 games and the AL pennant in 2008 with the second-lowest payroll in the game. Proving this was no fluke, the Rays won 90 or more games four more times in the next five years. The Rays achieved this success with strong drafting and an ability to find undervalued players. The club's GM, Andrew Friedman, gave up a Wall Street career to play a different sort of market. And like the Astros, the Rays staffed their baseball ops group with many non-traditional Wall Street-sounding positions: baseball research and development director, baseball systems architect, etc.
In the recent offseason, Friedman was lured away to run the Los Angeles Dodgers, getting $35 million in salary and, like Epstein, a fancy new title: president of baseball operations. This is partly title inflation, but sensible in a world where there are several dozen people working in baseball ops. Friedman has a huge budget — the 2015 payroll is currently pegged at $265 million, but there is no indication that this is a problem for the Dodgers. Baseball is swimming in cash, and the Dodgers' ownership — which paid $2 billion for the team just three years ago — has had no difficulty blowing through the various soft barriers to payroll imposed by the Collective Bargaining Agreement. Friedman has also remade the front office, hiring senior executives similarly steeped in an analytical and data-driven model for running the team.
So now the Dodgers have the most money, top notch scouts, a great development system, and a brilliant baseball ops department that specializes in finding undervalued players. What are we in for? Friedman inherited a few bad contracts, so it will be a couple of years before he has the team he wants. But his team is good enough to win now, and the future looks even better.
With the St. Louis Cardinals, general manager John Mozeliak has resurrected the Cardinal Way, a concept whose roots date back to Branch Rickey in the 1920s. The Cardinals inculcate common themes throughout their organization — training, instructional philosophies and the way to play the game are instilled in all organization players and field personnel. To enhance the Cardinal Way, Mozeliak created a baseball development department to house several analytical projects. The group created a software program to be used for scouting reports, game reports for minor league managers, and player development project reports. More specifically, in the draft over the past few years, the Cardinals' research allowed them,to successfully target pitchers, several of whom panned out brilliantly.
The Cardinals are a mid-market team whose two decades of success might have come for the most ordinary of reasons: managerial excellence from top to bottom.
The Minnesota Twins, who have lost more than 90 games four years in a row, have one of baseball's smallest baseball ops groups. Terry Ryan's organization has a well-regarded farm system and scouting corps, however, and it will be interesting to watch if the Twins can rebound the old-fashioned way, without substantially increasing their staff to handle the burgeoning available non-traditional information. The Twins have the sixth pick in the upcoming amateur draft, looking to strike gold. And of course, finding a superstar would trump any deficiency they might have in analytical thinking.
The best part of following baseball has always been, and will always be, watching the games, and we look forward to the 2015 season with that in mind. But we are also living in the golden age of baseball operations, when teams are focusing more and more effort on trying to be smarter at building their teams. If you enjoy following teams off the field, there are 30 great stories out there.