ELAINE: He's reliable. He's considerate. He's like your exact opposite.

JERRY: So he's Bizarro Jerry.

ELAINE: Bizarro Jerry?

JERRY: Yeah, like Bizarro Superman, Superman's exact opposite, who lives in the backwards Bizarro world. Up is down, down is up, he says hello when he leaves, goodbye when he arrives.

ELAINE: Shouldn't he say badbye? Isn't that the opposite of goodbye?

JERRY: No, it's still goodbye.

ELAINE: Does he live underwater?

JERRY: No.

ELAINE: Is he black?

JERRY: Look, just forget the whole thing.
— Elaine Benes and Jerry Seinfeld, The Bizarro Jerry
Last week, I made my selections for the American League and National League All-Star teams. Today, I present to you the exact opposite. The worst of the worst. The lousiest of the lousiest. The dumb kids in the dumb class. The guys who couldn't hit water if they fell out of a boat.
The Bizarro World All-Stars!
Henry Blanco | Minnesota Twins | Catcher
                     AVG      OBP      SLG      OPS      GPA
Henry Blanco        .195     .264     .336     .600     .203
Average MLB C       .264     .331     .410     .741     .252
To be fair to Henry Blanco, he didn't ask for this. He signed with the Twins this offseason under the premise that he would be their backup catcher and a mentor to their 21-year-old starter, Joe Mauer. The plan changed when Mauer injured his knee in the second game of the season, and when Matthew LeCroy also went down with an injury, suddenly Blanco was the Twins' starting catcher.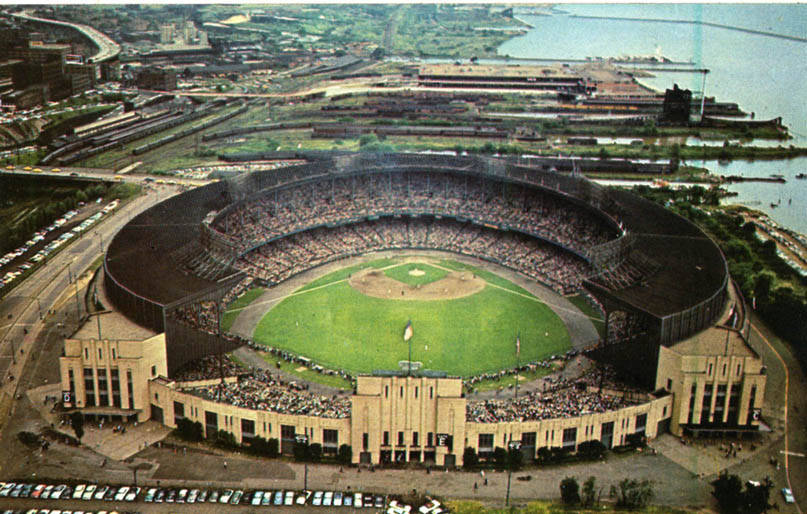 The amazing thing is that Blanco took the job and started hitting like crazy. He was doing so well that I actually discussed his amazing hitting in an article titled "Hot Starts and On Pace Fors" back on April 16. At that point, he was hitting .360/.500/.840. Blanco's bat continued to be hot for a little while longer, and on April 25, after a 2-for-4 day against the Royals, Blanco was batting .313/.411/.604 with three homers, 10 RBIs and 10 runs scored. Who needed Joe Mauer, anyway?
Apparently Blanco's deal with the devil was only good for about four weeks, because he's been about as bad as a major league player can possibly be since then. After April 25, Blanco has hit an almost-unbelievable .139/.179/.208 in 106 plate appearances. In fact, he's been so bad since then that his production in the first four weeks of the season is better than everything he has done since …
TIME PERIOD              AB      H     2B     HR     RBI     RUN
Through April 25         48     15      5      3      10      10
Since April 25          101     14      4      1       5       7
I believe the technical term for that is "crashing back down to earth." It was fun while it lasted, though, and now Joe Mauer is back and getting the bulk of the playing time behind the plate. The funny (sad?) thing about all of this is that Blanco, despite his amazing first four weeks, is going to end up with season totals that fit perfectly with the rest of his career …
YEAR      AVG      OBP      SLG      OPS      GPA
2001     .210     .290     .344     .634     .217
2002     .204     .267     .335     .602     .209
2003     .199     .252     .272     .524     .181
2004     .195     .264     .336     .600     .203
For his entire career, Blanco is a .216/.292/.351 hitter (.219 GPA) in 475 games.
Josh Phelps | Toronto Blue Jays | First Base
                     AVG      OBP      SLG      OPS      GPA
Josh Phelps         .226     .285     .331     .616     .211
Average MLB 1B      .272     .360     .461     .821     .277
I'm cheating a little by putting Josh Phelps at first base, since he's more of a designated hitter. Still, he has played quite a bit of first this year (in place of an injured Carlos Delgado) and, while this bizarro team doesn't have a DH, it definitely needed to have a spot for Phelps.
Phelps' decline as a hitter is pretty staggering. After getting a few at-bats in 2000 and 2001, Phelps burst onto the scene in 2002 and hit .309/.362/.562 with 15 homers and 20 doubles in 74 games. He was 24 years old and he looked like an incredible power hitter in the making. And this wasn't some big surprise either, as Phelps had previously put up similarly dominant numbers in the minor leagues. He hit .275/.379/.527 in 192 career games at Double-A and then destroyed Triple-A pitching to the tune of .299/.384/.672 in 74 games there.
Phelps started the 2003 season as Toronto's everyday DH and struggled a bit, hitting just .262/.348/.437 through the All-Star break. He turned things around in the second-half, hitting .278/.373/.528, and finished the year with very respectable numbers: .268/.358/.470 with 20 homers and 18 doubles in 119 games.
So Phelps came into this season at the age of 26, with a very good minor league track record and 202 games in the major leagues in which he hit .279/.355/.497. You might expect a guy like that to really take off in what is essentially his third big league season, but instead, Phelps has been helpless at the plate.
He is hitting just .226/.285/.331 and his trademark power is almost non-existent. After averaging a home run every 19.2 at-bats coming into this season (35 homers in 674 at-bats), Phelps has a homer every 47.8 at-bats this year (five homers in 239 at-bats). His Isolated Power (slugging percentage minus batting average) has gone from .253 in 2002 to .202 in 2003 to .105 this season. A .105 ISOP is where middle infielders and catchers live, it's not where hulking designated hitters should ever be.
A year or so ago, I think most Blue Jays fans had visions of Vernon Wells and Phelps providing the pop in the middle of the lineup for many years to come. Now Phelps, like many things this year in Toronto, has been a big disappointment, and I think his future is much less certain. Still, it's probably worth remembering that he is just 26 years old, and even with his current offensive futility, he is a career .265/.337/.453 hitter.
Desi Relaford | Kansas City Royals | Second Base
                     AVG      OBP      SLG      OPS      GPA
Desi Relaford       .197     .264     .259     .523     .183
Average MLB 2B      .271     .339     .402     .741     .253
The good news with Desi Relaford is that he can play just about anywhere. Already this season he's played left field, center field, right field, shortstop, third base and, of course, second base, where he's played the bulk of the time. The bad news with Relaford is that he has been awful offensively this season, perhaps even the worst hitter in baseball through this point.
Relaford is hitting just .197/.264/.259 in 47 games, with only one home run and eight RBIs. He doesn't quite have enough playing time to qualify for the batting title, but if he did, his .523 OPS would rank dead-last in all of baseball. His eight RBIs tie him for 336th place in MLB and his one home run ties him for 330th.
You can actually trace Relaford's struggles at the plate back to the second-half of last season. Well, to be honest, you could probably trace them back to the start of Relaford's career, but I'm trying to be nice here. After hitting a respectable .288/.341/.435 in the first-half of last season, Relaford slumped all the way down to .207/.279/.293 in the second-half. Of course, as bad as that is, that's an OPS nearly 10% higher than the one he's got now.
That means, over his last 355 at-bats, Relaford is hitting .203/.274/.276 with three homers, 27 RBIs and 38 runs scored. Now, wanna hear something amazing? During that same time span, Barry Bonds has only 299 at-bats, but he has 67 RBIs and 102 runs scored. Plus, he has an on-base percentage that is more than double Relaford's.
Neifi Perez | San Francisco Giants | Shortstop
                     AVG      OBP      SLG      OPS      GPA
Neifi Perez         .220     .257     .286     .543     .187
Average MLB SS      .271     .325     .402     .727     .247
Rather than just give Neifi Perez a spot on this team, he really should get some sort of Lifetime Achievement Award for Suckiness. Catchy title, don't you think? In the future, like 10 or 15 years down the line, perhaps we can just call it "The Neifi." Sort of like how the Academy Awards are called "Oscars."
The thing about Neifi is that he has always been horrible offensively, but some of his early horrible offensive seasons were masked by the fact that he played half his games in Coors Field. Just how much was he helped by Coors? Well, consider that Neifi has hit .320/.344/.480 in Coors Field during his career. That looks fairly impressive, actually. Everywhere else, he has hit .237 with a .319 slugging percentage.
If you simply subtract what Neifi has done in Coors Field each season, his yearly hitting numbers look amazingly similar.
YEAR      AVG      OBP      SLG      OPS      GPA
1997     .229     .283     .368     .651     .219
1998     .249     .286     .345     .631     .215
1999     .251     .287     .356     .643     .218
2000     .248     .293     .339     .632     .217
2001     .239     .278     .302     .580     .201
2002     .236     .260     .303     .563     .193
2003     .238     .270     .318     .588     .201
2004     .207     .248     .262     .510     .177
I'll say this about Neifi … he's consistent. If only the Rockies would have held on to him, Neifi could have become one of the most overrated players in the history of the sport. It's a real shame.
Neifi doesn't even play for the Rockies and he's still having his stats lifted up by Coors Field. For instance, he had just 27 plate appearances in Coors in 2003, but hit so well in them (.462/.481/.692) that his overall numbers got a big boost. Those few trips to the plate in Colorado boosted his batting average by 18 points, his on-base percentage by 15 points, and his slugging percentage by 30 points.
And here's the really funny thing about all of this … It seems as though Neifi is going through his "decline phase" as a hitter. This normally wouldn't be strange, seeing as how he is on the wrong side of 30, but it just strikes me as funny that Neifi Perez actually has a decline phase as a hitter. That's like saying "The Magic Hour" jumped the shark.
Tony Batista | Montreal Expos | Third Base
                     AVG      OBP      SLG      OPS      GPA
Tony Batista        .221     .254     .360     .614     .204
Average MLB 3B      .273     .344     .448     .792     .267
I enjoy watching Tony Batista hit because of his unique batting stance, and opposing pitchers enjoy watching Tony Batista hit because … well, he can't hit. He has long been one of the most overrated players in baseball, thanks to his respectable-looking RBI numbers that are simply the result of someone with decent power refusing to draw any walks and continually getting everyday playing time while batting in the middle of the lineup.
I wrote an article about Batista this offseason called "The Producer," which essentially talked about what an overrated player he was. The article was spurred on by the fact that I read something about Batista that called him a "proven RBI man" and "solid run producer" as a result of his 99 RBIs in 2003. In the article, I discovered that …
– Among the 164 major league players who qualified for the batting title last season, Batista ranked 159th in batting average, 134th in slugging percentage and 164th (dead last!) in on-base percentage.
– He hit .243/.282/.417 with runners on base and .238/.286/.390 with runners in scoring position.
– He had the 8th-most at-bats with runners on base in the AL last season, as well as the 8th-most at-bats with runners in scoring position.
– In the entire history of baseball, there have been 1,648 instances of a player driving in at least 99 runs in a season. Among those 1,648 seasons, spanning well over 100 years, Tony Batista in 2003 used the most outs per RBI.
There were a number of other interesting tidbits about Batista, but you'll have to read the whole article to see them. In the meantime, Batista has done the unthinkable this season … He's actually gotten worse.
Sure, his .235/.270/.393 performance last year was incredibly awful, but it looks downright productive when compared to Batista's .221/.254/.360 performance this season. Thankfully, he's only on pace for 72 RBIs, so we won't be subjected to any ridiculousness about him being anything other than a horrible offensive player this year.
The only thing Batista has really ever done well offensively is hit home runs. He has 192 in his career, including 41 long balls for the Blue Jays back in 2001. He is on pace for 22 homers this year, which is certainly respectable for a third baseman. However, to help put into context just how lacking Batista is in every other aspect of being a hitter, consider the fact that he is on pace to post the lowest OPS in the history of baseball for someone with 20+ home runs in a season. And really, it's not even close …
PLAYER              YEAR     HR      OPS
Willie Kirkland     1962     21     .649
Marquis Grissom     2001     21     .654
Tony Batista        2003     26     .663
Jeff Newman         1979     22     .666
Dale Murphy         1989     20     .667
You'll notice two interesting things about the above list. The first is that Batista's current OPS of .614 would shatter all marks. The second is that Batista already made the top five last season. In fact, his OPS last season was the worst in baseball history for someone with at least 25 homers. So there's a very good chance he'll hold both the 20-homer and 25-homer record for OPS futility.
Actually, his .614 OPS right now would not only be the worst ever for someone with 20+ homers, it would challenge the worst ever for someone with 15+ homers. That mark is held by Cory Snyder, who hit 18 homers and had a .611 OPS in 1989. Oh, and remember that 41-homer season of Batista's I just mentioned? His .827 OPS that year was the worst of all-time for someone with 40+ homers. But hey, at least he has a unique way of swinging the bat!
Craig Monroe | Detroit Tigers | Left Field
                     AVG      OBP      SLG      OPS      GPA
Craig Monroe        .273     .315     .364     .679     .233
Average MLB LF      .276     .361     .458     .819     .277
Craig Monroe got 458 plate appearances last year and was, in some ways, a bright spot for a Tigers team that was perhaps the worst in major league history. However, he was not a good player. Monroe hit just .240, got on base at a .287 clip, and was simply far below par for a corner outfielder. He did, however, do two nice things — he hit for power and he destroyed left-handed pitching.
The power part was 23 homers and 18 doubles in 425 at-bats, along with a .449 slugging percentage and impressive .209 Isolated Power. He was second on the Tigers in homers, RBIs and slugging percentage, trailing their lone good hitter, Dmitri Young, in all three categories.
The destroying lefties part of Monroe's season was even more impressive. A right-handed hitter, Monroe bashed lefties to the tune of .293/.337/.631, all while playing in a ballpark that suppressed right-handed power quite a bit. He had 14 homers and nine doubles in 157 at-bats against lefties and his .631 slugging percentage against lefties ranked fourth in the entire American League among hitters with at least 100 plate appearances against southpaws, right ahead of Manny Ramirez (.629) and Magglio Ordonez (.622). So how were Monroe's overall numbers not outstanding last year? Simple, he was helpless against right-handed pitching, hitting a Neifi-esque .209/.257/.343 against them.
Now fast forward to this season. Monroe's .273 batting average is 33 points higher than it was last year and his on-base percentage has improved 28 points. Even his doubles hitting has shot way up, from one every 23.6 at-bats last season to one every 15.7 at-bats this season. Yet, despite all that, Monroe's 2004 season has been even worse than his 2003 campaign.
How is that possible? Well, he's no longer hitting home runs and he's no longer hitting left-handed pitching. Monroe has just two homers in 220 at-bats this year after hitting a home run every 18.5 at-bats last season. As a result, his Isolated Power is all the way down to .091, a 56% drop from last season.
And while Monroe bashed lefties like few in the AL last year, he has been useless against them this season, hitting a measly .198/.229/.297 with one homer in 95 plate appearances. Incidentally, he's turned things around quite a bit against righties, hitting a respectable .326/.374/.411 in 139 plate appearances.
Just for the heck of it, I thought it would be interesting to mix and match Monroe's 2003 and 2004 seasons to make two "new" years. For the first one, we'll combine his 2003 performance against lefties with his 2004 performance against righties. We'll call this "Good Craig." For the other, we'll put his 2003 against righties together with his 2004 against lefties to form "Bad Craig."
Drumroll please …
                AVG      OBP      SLG      OPS      GPA
Good Craig     .308     .355     .531     .886     .293
Bad Craig      .206     .252     .331     .583     .196
So is Monroe some sort of manic psycho hitter who can't decide who he's supposed to do better against? I don't think so. Actually, I think Monroe is a perfect example of an idea, first talked about by Bill James in the 1980s and later touched on by Mitchel "MGL" Lichtman this year, which is that most right-handed hitters, given enough playing time, are about 10% more effective against lefties than they are against righties.
James, in his 1988 Baseball Abstract, wrote, "The platoon differential is real and virtually universal." Lichtman, in a discussion over at Baseball Primer/Think Factory, said that, given a large enough sample, almost all right-handed hitters will be around 9% better against left-handed pitching. (I would link to the exact quotes from MGL, but, sadly, some of the old Baseball Primer threads seem to have disappeared since the move to the new site.)
Now, you would have said this was an insane concept after seeing what Monroe did in 2003, but it doesn't look so ridiculous now. In fact, if you take Monroe's whole career, here's what you get …
            AVG      OBP      SLG      OPS      GPA
vs LHP     .247     .290     .488     .778     .252
vs RHP     .241     .292     .359     .651     .221
So, using GPA as the judge, Monroe has been 14% better against lefties than against righties during his career. Sorry Craig, despite your best efforts at confusing us, you seem to be just like all the other right-handed hitters. Now, go back to hitting lefties, my Diamond-Mind team needs you next year.
Tike Redman | Pittsburgh Pirates | Center Field
                     AVG      OBP      SLG      OPS      GPA
Tike Redman         .238     .267     .342     .609     .205
Average MLB CF      .272     .340     .427     .767     .260
Back in 2001, Tike Redman, then 24, was so bad (.224/.246/.296) in his 37 games with the Pirates that he spent the entire 2002 season in the minors and didn't reappear in the major leagues until August of last season. When he did return, he took advantage, hitting .316/.350/.561 in August, .345/.397/.405 in September and .330/.374/.483 overall.
While his poor 2001 performance earned him a trip back to the minors, Redman's good 2003 performance earned him Pittsburgh's starting centerfielder job. Sadly, Redman has been awful this year, although not quite as bad as he was back in 2001. He is hitting just .238/.267/.342 in 69 games and is on pace for only 32 extra-base hits in 533 at-bats. The weird part is that Redman, despite having an OPS that is 30% worse than last year, is putting up very similar production numbers.
Last year, he had 19 RBIs and 36 runs scored in 248 plate appearances. This year, he has 23 RBIs and 32 runs scored in 259 plate appearances. His batting average, on-base percentage and slugging percentage are down 92, 107 and 141 points, respectively, so I'm not sure what my point is, but I think it is interesting.
If the Pirates ever get totally healthy, they could go with a Daryle Ward–Jason Bay–Craig Wilson outfield alignment that will score lots of runs and probably let up just as many. Or, if they decide to actually give J.J. Davis, a 25-year-old who hit .284/.342/.554 at Triple-A, a shot at some playing time, they could go with a Davis-Bay-Wilson outfield that would be slightly less painful to watch defensively. If either of those two scenarios happen, Redman is out of a job. As it stands now though, he's continuing to get everyday playing time.
Jay Gibbons | Baltimore Orioles | Right Field
                     AVG      OBP      SLG      OPS      GPA
Jay Gibbons         .223     .290     .345     .635     .217
Average MLB RF      .272     .350     .450     .800     .270
Jay Gibbons had his best season as a major leaguer last year, hitting .277/.330/.456 with 23 homers, 39 doubles and 100 RBIs. However, looking back on his numbers, the fact that he was able to hit .277 (after hitting just .236 and .247 in his first two seasons) masked the fact that his power declined significantly from his first two seasons. Now this year, Gibbons' power is down even more, giving him this discouraging four-year pattern …
YEAR     ISOP
2001     .244
2002     .235
2003     .179
2004     .124
Last year, when Gibbons was hitting a career-high .277, the drop in power wasn't much of a problem. In fact, some might say that sacrificing some power for a little more batting average is a good thing (although it's debatable if Gibbons did this on purpose). The problem obviously comes when you go back to hitting for a very low batting average and you don't boost your power back up, which is exactly what Gibbons is doing this year.
Here's another bad pattern for Gibbons' power development, his ground ball/fly ball ratio …
YEAR     GB/FB
2001      0.99
2002      0.92
2003      1.03
2004      1.38
With some notable exceptions, power hitters get the ball in the air a lot, so Gibbons' increasing tendency to hit the ball on the ground is also a bad sign.
Gibbons started this season very slowly, hitting .224/.337/.382 in April, but then looked to be at least turning things around a little bit when he hit .276/.329/.434 in May. June has been a disaster though, as Gibbons missed the first two weeks of the month with a back injury and has hit just .133/.130/.133 with zero extra-base hits and zero walks since returning.
Brian Anderson | Kansas City Royals | Pitcher
                     G     GS       IP      ERA     OAVG
Brian Anderson      18     11     74.2     6.75     .361
I'm mad at Tony Pena. As a Minnesota Twins fan and someone who looks beyond wins and losses to place a value on pitchers, I am a big fan of Bert Blyleven. I believe, for various reasons, that Blyleven is one of the most underrated pitchers in baseball history. The fact that he is not in the Hall of Fame, despite being incredibly overqualified, is one of my pet issues.
Blyleven ranks 5th all-time in strikeouts, 9th all-time in games started, 9th all-time in shutouts, 13th all-time in innings, 17th all-time in Runs Saved Above Average and 25th all-time in wins. Yet, because he is 13 wins short of the "magic" 300-mark, and because he only won 20 games once and gave up a lot of home runs, Blyleven is not a "Hall of Famer."
What does this have to do with Tony Pena? Hold on, I'm going to tell you. Gotta be patient, you know? You see, in addition to ranking 7th all-time in most homers allowed in a career, Blyleven also holds the all-time record for home runs allowed in a season, serving up 50 long balls in 1986 and then following that up with 46 more (2nd all-time) in 1987.
The home runs are largely irrelevant in the grand scheme of things, of course, seeing as though Blyleven won 17 and 15 games in those two seasons, had ERA+ figures of 108 and 118, ranked 1st and 4th in the AL in innings pitched and was 35 and 36 years old. Still, it is a mark that, although Blyleven is a good sport about and actually seems to enjoy holding, is something that works against his Hall of Fame case.
Which brings us to Tony Pena. You see, Pena is the manager of the Royals and it was looking like one of his pitchers, Brian Anderson, had a serious shot at challenging Bert's all-time record. After going 14-11 last year, including 5-1 after being dealt to Kansas City, Anderson began this season in the Royals' starting rotation. He was awful from the very beginning and, through May 27, he had made 11 starts, pitched 58.2 innings, and given up 13 home runs. If you project those numbers out to a full-season's worth of starts, Anderson was on pace to allow right around 45 homers.
Pena yanked him from the rotation after he gave up 12 hits in four innings against the Tigers on May 27, ending whatever hope Anderson had of making a run at 50 long balls allowed. And he was just getting warmed up too, having allowed eight homers in 22.1 May innings. Sadly, we'll never know what could have been if Pena had allowed Anderson to continue throwing batting practice out of the rotation for the entire season.
Even with being yanked out of the rotation by Pena, Anderson has still managed to be the worst pitcher in baseball this year. He has a 6.75 ERA in 74.2 total innings, although he's been much better as a reliever (2.81 ERA, .291 OAVG) than as a starter (7.82 ERA, .379 OAVG). For the year, opponents are hitting .361/.403/.595 off him, which means he's essentially turned each batter he's faced into Vladimir Guerrero.
The good news is that, although Anderson is out of the Blyleven-chasing business, there are still a couple pitchers left with an outside chance of making a run at Bert. Matt Morris, who had been extremely stingy with homers for his whole career coming into this season, has allowed 24 homers in 109.2 innings this year, putting him on pace for 51 allowed. Morris had never given up more than 20 homers in a season before and he gave up a total of 29 homers in 426.1 innings in 2001 and 2002 combined. Bartolo Colon is currently on pace to allow exactly 50 homers, after allowing 23 in his first 93.1 innings.
The other good news? Anderson is back in the rotation and he starts today against the Orioles. It might be too late to get to 50, but you never know. The Royals could always deal Anderson to the Rockies and let him make up for lost time.
**********
Hide the women and children, because here they are …
THE BIZARRO WORLD ALL-STARS

                          AVG      OBP      SLG      OPS      GPA
C    Henry Blanco        .195     .264     .336     .600     .203
1B   Josh Phelps         .226     .285     .331     .616     .211
2B   Desi Relaford       .197     .264     .259     .523     .183
SS   Neifi Perez         .220     .257     .286     .543     .187
3B   Tony Batista        .221     .254     .360     .614     .204
LF   Craig Monroe        .273     .315     .364     .679     .233
CF   Tike Redman         .238     .267     .342     .609     .205
RF   Jay Gibbons         .223     .290     .345     .635     .217

                            G     GS       IP      ERA     OAVG
SP   Brian Anderson        18     11     74.2     6.75     .361