It goes without saying that Dave Dombrowski is a one of the most respected decision makers in all of baseball. and he has 27-plus years of heading up four major league teams to prove it — the Expos, Marlins, Tigers and now the Red Sox. Despite his successes however, he has just one World Series title to show for his work. His method of building a strong and successful ballclub via free agency worked once in Florida, but as we saw over the course of several seasons, was not nearly as successful in Detroit. What must be assessed is how Dombrowski's missteps, approach, and all the finer details, took him from baseball elite to barely scratching the surface of success.
The lone championship he won was with the 1997 Marlins, just five years after the team's inception. Hired away from Montreal as the expansion team's first GM back in 1991 (long before they played a major league game), he signed an abundance of free agent talent and won the title after four losing years. Then, after Marlins owner Wayne Huizenga ordered his championship-winning team to sell off its parts, Dombrowski created a deep farm system via trade, which helped the Marlins win another trophy in 2003 after Dombrowski's departure to the downtrodden Tigers.
He took the same team building approach with him in Detroit – making quite a few free agent signings and extensions, while also taking the Detroit Tigers to the World Series twice and making them postseason contenders for most of his last years with the organization. Of course taking the Tigers to the postseason and World Series as many times as Dombrowski did is a recognizable feat in and of itself, but so many stories of "always a bridesmaid, never a bride" have taken their toll on a fan base whose team hasn't seen a World Series victory since 1984.
For Dombrowski, two of the major criticisms that the baseball world asserts among a flurry of praise were downfalls that became the difference between a ring ceremony and simply a banner raising on Opening Day. Surely, the recognition of his baseball aptitude was not tarnished by his missteps. After being let go from Detroit, Dombrowski quickly found another club that isn't as troubled as Detroit was when he found them, but after multiple AL East basement finishes, is in need of some guidance. The issues with Dombrowski's methods that surfaced in Detroit seem to be getting tweaked in Boston.
Previously here at The Hardball times, we've examined Dombrowksi's positive trade history. Let's take a look back at the two main issues Dombrowski faced during his time in Detroit.
Exorbitant Contracts and Extensions
Dombrowski's eagerness to obtain pieces for what he considered to be a World Series-winning roster in Detroit came at a high cost, both literally and figuratively. Dombrowski parted with the Tigers leaving them holding the tattered remains of contracts that were well beyond their shelf life and didn't merit the rewards that would be thought to make their less-appealing endings worth enduring.
Dombrowski didn't sign poor contracts straight off, and almost never has. He has an intelligent baseball mind. His fatal flaw in Detroit will likely prove to be awarding players' performances of today with tomorrow's money, not adequately considering the consequences these contracts would have on the future — or perhaps, considering those consequences, but throwing caution to the wind anyway. When you create a roster full of baseball archetypes that become the very fibers of your team's success and its brand, you do whatever it takes to preserve the core you've established. But Dombrowski took this idea to a new level in Detroit, ignoring common baseball rules and wisdom such as the aging curve, pitcher fatigue and effect of major injuries.
Justin Verlander's $80 million, five-year contract seemed quite viable at the time of its inception. It would have seen him pitch in Detroit until 2015, which, in hindsight, sounds fantastic given Verlander's recent decline. But just two years into the contract, Dombrowski extended Verlander to the then-richest pitching contract in baseball history at $219 million.
Regardless of his sudden decline, Verlander eventually would have hit the aging curve. Pitchers are fragile beings whose craft is mainly reliant on one physical aspect: arm health. Unless he's one of nature's great exceptions, a pitcher like Verlander should begin a slow decline around the current point in his career. He had never spent time on the disabled list until 2015, but he has thrown 200-plus innings, at high velocity, in eight of his 11 major league seasons. His frame is built to endure this type of workload, but in baseball you are constantly playing beat-the-clock with your body. An extension that pays out $28 million a season in its last five years, concluding in a pitcher's age-36 season, looks excessive, even with contract rates rising. Verlander rebounded a little when he took the field last season, but he's clearly been on a lower plane the last two years.
In some respects, players whose talents lie in their offensive abilities are a bit of a different story. But in baseball, age will always be sitting on your shoulder. Miguel Cabrera will be no stranger to that. His $240 million, eight-year deal has worked out well thus far, but will pay him $32 million in his final two seasons, which take Cabrera through age 40. Accounting for the inflation of WAR each year, Cabrera would still have to be at least a 2.0 WAR player to merit this kind of money. It's possible, but not entirely probable. Cabrera is currently producing 4.5 WAR at age 32.
Victor Martinez is another story. Dombrowski was aware of the situation going in. After missing the entire 2012 season with a left ACL injury that required surgery, Martinez posted a career-best slash line in 2014. After that sterling season, Dombrowski signed his 35-year old slugger to a four-year deal worth $68 million. But as expected, Martinez was unable to sustain numbers comparable to his 2014 campaign. In 2015, He slashed just .245/.301/.366, nearly career lows, and played in just 120 games, spending a significant amount of time on the disabled list with left leg issues. Martinez will be making $18 million in the final year of this contract, his age-39 season. That might not be a prohibitive cost, but it's almost definitely going to be money that the 2018 Tigers will wish they could be spending on a different player.
In Florida, Dombrowski signed most of his free agent contracts in Florida between the years of 1995-1997. Because Dombrowski was ordered to dismantle his '97 championship roster, no one really got to see the ends of these contracts come to fruition in their original context. Detroit was really the first time we were able to see how Dombrowski's deals fared. His overzealous extensions hint at getting caught up in moments of success. Martinez is one example of that. Verlander's extension was proposed in the offseason of 2012, was coming off the second of what would become his two career best campaigns. Cabrera signed his monster deal, breaking Alex Rodriguez's then-record for largest contract, after a 2013 season in which he posted his career best slash line and OPS+ and was the American League MVP.
It always seemed as though Dombrowski is fighting to recapture the magic of what he created in Florida during his time in Detroit. During his unsuccessful stint in Montreal with the Expos, his first GM position, Dombrowski was not nearly as apt to sign large, superstar free agent contracts. He signed no notable free agents during this time. The highest winning percentage an Expos team posted during Dombrowski's time as GM was just .542, good for third place in the division.
Bullpen Construction
When it comes to pitching, relief pitching is as essential to the art of winning as contract extensions for high-caliber players. No matter how well constructed the rest of your ball club may be, what happens in the latter innings of every contest can be the difference maker. Sabermetrics has shown us just how much more concentrated run values become as a game progresses. A run scored or prevented in the seventh inning is more valuable than in the second inning, which is why having an efficient bullpen is essential to any contending club. This is especially true during the postseason — just ask the Kansas City Royals. Tigers fans have seen for years how a bullpen determines whether your team is watching the postseason play out at home, or from the dugout.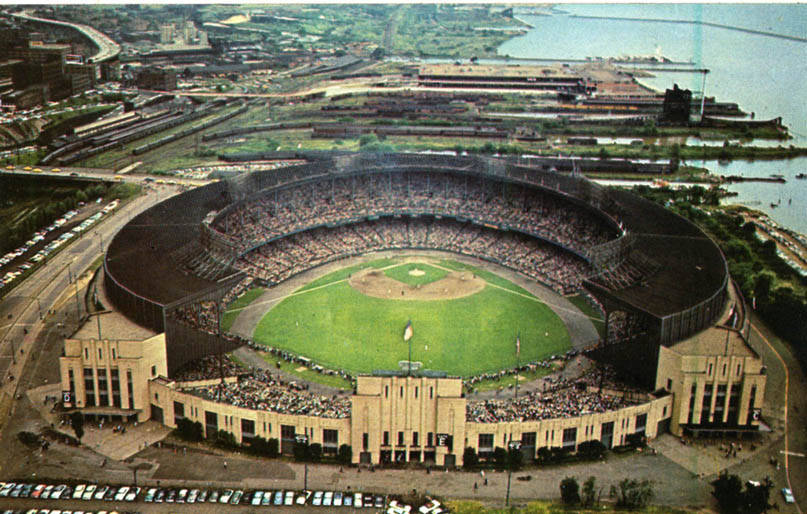 Dombrowski constructed bullpens in Detroit that took the "maybes" and turned them into "maybe next year." That wasn't entirely the case for Dombrowski in Florida. From 1995-1997, when Dombrowski began to construct a contending team, the Marlins were 14th in ERA in the majors, but seventh in strikeouts per nine innings. Detroit was not so lucky. During the Tigers' successful run between 2006-2015, Dombrowski's bullpens were fifth-highest in ERA and 28th in K/9.
Dombrowski shelled out lavish deals in Detroit trying to obtain something that always eluded him, a successful bullpen. He signed contracts worth upwards of $60 million to assemble relief pitching staffs, often to pitchers past their prime like Troy Pervival, Jose Valverde and Joe Nathan. In Florida, save for his closer, Robb Nen — who made almost twice the league average for the first and only time in his journey with the Marlins — the bullpen was extremely cost effective. Some pitchers made less than half the league average salary in 1997. In baseball, it has become well established that it's almost never worth the risk involved to piece together high priced "minimal assembly required" bullpens. Dombrowski's cost effective, but get-the-job-done bullpen in Florida won him a World Series. His lavishly priced bullpens in Detroit often cost him crucial games.
Dombrowski 4.0
Dombrowski has done nothing short of bulldozing his way into the offseason with Boston. He negotiated what became the ceremonial first "big move" of the trade season by hooking the largest fish in the pond, David Price. Fearless tactics like this are what helped Dombrowski create his brand in Detroit, despite the constantly looming trepidation these moves may have garnered. He gets things done, and gets what he wants.
Dombrowski has always been a big spender. His 1997 Marlins were eighth-highest in payroll (third in the NL), and the 2015 Tigers had the seventh-highest payroll (fourth in the AL), so his tendency to continue to spend big and extend large contracts shouldn't come as a surprise. The question is whether he is being smarter about it with the Red Sox. Let's take a look.
Signing David Price
David Price's seven-year, $217 million contract may look to some like another epic disaster of Dombrowski Verlander proportions, but the difference is this contract isn't written in stone. By offering Price a three-year opt-out clause, Dombrowski has secured a pitcher who is entering his age 30 season, posted the lowest ERA of his career between two teams in 2015, finished second in the AL Cy Young voting and has been relatively healthy. Price's best years are surely still ahead of him. He's less likely to have a Verlander-esque decline, even should he regress a tad. He'll continue to be an elite pitcher who will keep the market interested, especially should he help bring another championship to Boston.
In a market where the currency of the free agent dollar is inflating rapidly, Price may find his $31 million-a-year contract somewhat outdated in a few years. In that case, he can choose to take the opt out and re-enter the free agent pool in 2019. It looks as though Dombrowski just created a three-year deal for the market's best pitcher during the remainder of his peak years. The back end of the contract simply made the deal more palatable for Price should he perform poorly over the next three seasons or get injured, insuring him that he will still be paid handsomely.
That isn't to say the deal couldn't end poorly for Boston. Price could have an awful time with the Red Sox and leave them stuck with the remainder of his contract. But that's the difference here — at least there is the option for Boston to get off the hook, even if it means watching Price walk. Opt-outs may not always be the answer, but carefully placed ones may certainly leave some potential room to avoid atrocities when you're leaving your contractual comfort zone.
Craig Kimbrel is owed $14.5 million over the remaining two years of his contract. But he's also Craig Kimbrel, one of today's most dominating closers, which is why he netted four minor league prospects via trade. He's posted sub-two ERAs in four of his six seasons, and his FIP is always near identical to his ERA, which indicates his stuff will be good in Fenway Park.
Dombrowski has done something with his bullpen in Boston that I can't say has felt familiar. The relief staff he's constructing looks good, solid, even viable — things people weren't able to say of Dombrowski bullpens in Detroit. It always looked like a lot of smoke and mirrors with the Tigers. A lot of possible, but not entirely probable. We know he is capable of creating a decent bullpen — we saw it happen in Florida. But with the addition of Kimbrel, who brings a well-respected reputation as a closer, Dombrowski had my attention. Which leads to the rest of the bullpen additions…
Wade Miley for Two Relief Pitchers
After signing Price, it became clear that one of Boston's second-tier starting pitchers would be moved, but the goal in a trade constructed around a pitcher wasn't inherently obvious. Dombrowski has now revealed his motives, dealing Wade Miley for solid, pre-arbitration-eligible relief pitchers in Roenis Elias and Carson Smith. The ability to get in on the ground floor (or near it) with a pitcher like Smith, who posted exceptional numbers in his two seasons in Seattle, is an invaluable asset. Dombrowski essentially leveraged the pitching depth that the Price acquisition created and built a respectable bullpen with it.
In short, it's possible that we're seeing a new Dombrowski era. It's possible he's recognized his previous flaws in Detroit and subdued them, combining that experience with his World Series-winning tactics from Florida. I'm feeling very confident in Dombrowski for the first time in quite a long time.
"It was thrilling to win a World Series, but part of the fun of that should be celebrating over the winter and going to spring training with your world championship team," Dombrowski told the press after his triumph in Florida. "We didn't have any of that, so it was sort of disappointing." That makes the baseball sentimentalist inside of us hope that Dombrowski does it again in Boston, so he can sip on his champagne a little longer.
Cat Garcia is a freelance baseball writer based in Chicago, Illinois. Follow her on Twitter — @TheBaseballGirl.