Here we are on the verge of another Opening Day. And this Opening Day marks an anniversary, for it was a half-century ago that baseball did something it hadn't tried since the dawn of the 20th century: it expanded.
Yup, on Opening Day 1961 the traditional baseball world of 16 teams was no more, as two new AL clubs introduced themselves on the baseball diamond: the Angels and the club currently known as the Rangers.*
*(From 1961-71, they were the Washington Senators—who shouldn't be confused with the original AL franchise also known as the Washington Senators. That club moved to Minnesota in 1961 and became the Twins, with the new expansion teams taking their place in Washington. Confusing, isn't it?)
Be that as it may, both franchises can now celebrate a half-century of baseball, each having completed their 50th season last year. Many can do a better job telling the tales of those teams and their ups and downs, successes and calamities. I do have one little niche I can shed light on. I have a database for each team with the complete list of every game the team played in its franchise history. From there, I can offer up some little odds and ends about the most extreme moments and periods for each club.
Based on that, I present 10 things you probably didn't know about the original AL expansion franchises:
1. Both teams' franchise record has been over .500 for exactly one day.
Here's a neat fact for you: none of the 14 expansion teams has a winning record for its franchise history. It makes sense that they'd have trouble, given that all clubs struggle in the early goings, but most of these teams are far beyond their original goings. Yet they all still are on the wrong side of .500. You'd expect most of them to be under .500, but all 14? Wow. Some, like the Royals and D-backs, used to be over .500, but none are right now.
The Angels have one of the best records: their .498 marker is just 36 games under .500. Despite that, their franchise record peaked after team Game No. 1. . They dropped their next eight games and have never again been over .500.
Things bottomed out for them early on April 23, 2002 – Mike Scioscia's 20th game as manager. A loss that day put them 232 games under .500 (3,150-3,382). They nearly dug themselves out of their pit, pulling up to 26 games under .500 a few times last year, but the Scioscia-era boys ran out of steam before they could pull the club all the way out of its once deep hole.
Texas is nowhere near that close. The Rangers are 459 games under .500. Only the Padres are worse among expansion teams. (To be fair, several others have a worse winning percentage, but haven't played as many games as the half-century old Rangers). They bottomed out at 494 games under .500 at the end of April 2008.
Their moment under the sun came on June 2, 1961, when a win gave them a 24-23 franchise record. They went 37-77 the rest of the year, which proved to be the first of four straight 100-loss seasons.
2. California has the edge on Texas
Given the Angels' better overall record, it shouldn't come as much surprise that they have the edge in their overall series: 393-368. As it happens, the Angels are the club the Rangers have played the most times. However, the Angels have played the A's more times than anyone else. That's a bit odd, but it's because the Rangers played in the AL East for a little while when they were the Senators while California and Oakland have always been in the same division.
California also has the biggest single victory in the series, a 17-0 blowout on Aug. 23, 1963. To this day, that's the worst shutout loss in the Washington/Texas franchise history. Texas got revenge, though. On June 17, 1993 the Rangers crushed the Angles 18-2. That's still tied for the worst loss in Angels history. It was so bad the Angels let Chili Davis pitch two innings.
3. Records versus other teams.
Though the Angels have the better overall record and the better record in the LAA-TEX series, Texas has done better than the Angels against four of its AL brethren: the Indians, Red Sox, Blue Jays and A's.
For the most part, the records are about the same (you have to look at the fourth decimal place to see a difference in Texas' records versus the Indians, for instance), but Texas has a nice lead compared to the Angels in its franchise records versus the Athletics: .495 for Texas and .474 for Anaheim. In fact, if the Angels played as well against the A's as Texas did, their franchise record would be only two games under .500 at the moment.
Here are their records against all opposing teams (Texas' records are on the left and the Angels on the right):
Teams	W-TEX	L-TEX	Pct	W-LAA	L-LAA	Pct
TEX 	XXX	XXX	XXX	393	368	0.516
LAA	368	393	0.484	XXX	XXX	XXX
OAK	376	383	0.495	373	414	0.474
MIN	310	353	0.468	341	320	0.516
CHI	294	347	0.459	336	343	0.495
DET	285	338	0.457	283	308	0.479
BAL	242	368	0.397	275	335	0.451
CLE	316	294	0.518	305	284	0.518
BOS	286	323	0.470	278	321	0.464
NY	248	357	0.410	275	326	0.458
SEA	249	254	0.495	273	223	0.550
KC	242	259	0.483	267	257	0.510
TOR	185	181	0.505	177	183	0.492
MIL	156	183	0.460	183	171	0.517
TB	 68	 53	0.562	 74	 45	0.622
HOU	 33	 27	0.550	  3	  3	0.500
ARI	 15	  7	0.682	 10	  8	0.556
SD	 10	 12	0.455	 11	 11	0.500
SF	  7	 15	0.318	  9	 13	0.409
COL	  9	 10	0.474	 17	  8	0.680
LA	  8	 11	0.421	 46	 34	0.575
ATL	  4	  8	0.333	  3	  3	0.500
FLA	  8	  4	0.667	  4	  2	0.667
PIT	 10	  2	0.833	  6	  3	0.667
CHI	  5	  4	0.556	  3	  3	0.500
CIN	  4	  5	0.444	  4	  2	0.667
WAS	  4	  5	0.444	  5	  4	0.556
NY	  2	  4	0.333	  4	  5	0.444
PHI	  2	  4	0.333	  5	  1	0.833
STL	  1	  2	0.333     4	  5	0.444
4. California's marathon month: April 1982
The longest game the Angels ever played came on April 13, 1982: a six hour, six minute monster in which the Angels topped the visiting Seattle Mariners 4-3. It was an impressive bit of work, as California's bullpen allowed two runs in 12 frames. (In a sign of how times have changed, only three pitchers accounted for those dozen innings).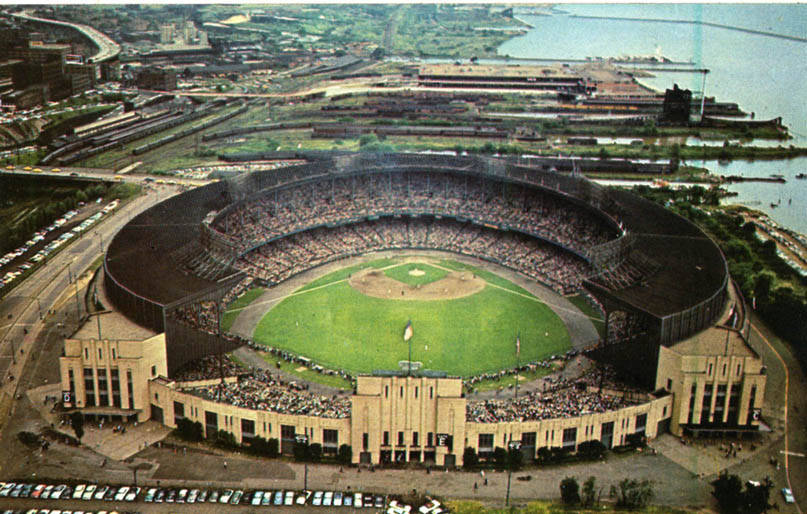 Rather incredibly, just five days earlier the Angels played a game still tied for second-longest in franchise history: a five-hour, 31-minute affair versus the A's. California won that one, too: 8-6 in 16 innings. Starting pitcher Mike Witt got knocked out in the third inning that day, so that was entirely on the bullpen.
The team's other games didn't give the relievers much chance to rest either: Five of California's first 10 games went into extra frames. Despite that, the arms didn't melt down. California won four of the five extra innings games, and sprinted to a 26-13 start to the season. After surviving a start like that, it's little wonder the Angels won the division that year.
The Rangers played in the longest game overall for these two clubs: a 398-minute endurance contest on June 12, 1967 that they lost in 22 innings to the White Sox 6-5. Both starting pitchers hit the showers early that day, as Baltimore's Steve Barber and Phil Ortega of Washington (they were the Senators back then, remember?) combined for four innings pitched, leaving the bullpens to record the other 99 outs on the day.
Since moving to Texas, the Rangers' longest game is 395 minutes when they beat the Red Sox 8-7 in 18 innings on Aug. 25, 2001.
5. The Texas endurance contest
The Rangers never had to play two ridiculously long games in one week like the Angels, but they have their own edge in marathons: They once played four straight extra-inning games. As it happens, all four games were in one series against the Mariners, from Sept. 16-19, 2002.
The first one lasted 11, and the others only 10 innings each, so no single game burnt out the club, but they weren't getting much chance to relax. They lost the first three but claimed the finale, as the Texas starting pitchers made it out of the sixth inning only once in the entire stretch. The Angels can't top that; probably wouldn't want to, either.
6. Both had their longest losing streaks while playing out the string.
Texas had the longest losing streak of either club: 15 games. It came about when you'd expect it to,—during one of their worst seasons ever, 1972, when they lost nearly two-thirds of their game. As an added bonus, it came near the end of the season, which makes sense.
I believe Bill James once did a study of no-hitters and determined that teams most likely to be held hitless suffered from "dragging ass" syndrome in which the circumstances of the season caused them to have reduced motivation to play. The Houston Astros gave a dramatic example of this a few years ago when a home game had to be moved to Milwaukee due to a hurricane, and Carlos Zambrano no-hit them.
Along those lines, it makes sense for a longest-ever losing streak to come as a season winds down. The team is dragging ass, suffering through a September no one wants to remember. Certainly, Texas' hitters dragged, scored 31 runs in those 15 games. Yeah, that's bad. They scored one or no runs in eight of those 15 contests. Fittingly, the streak snapped only when their team threw a shutout.
At least they ended their losing streak before the season ended. The Angels' worst slump, a 12-game skid, concluded the 1988 season. Added bonus: They fired their manager during it and installed interim skipper Moose Stubing, who went 0-8. Not surprisingly, the team didn't invite him back the next year, resulting in Moose possessing the worst won-loss record by any manager since 1884. Since 1900, everyone with more than four games has at least one win.
7. Biggest wins
Here's a fact many out there in reader-land probably already knew: Texas's biggest win is bigger than that of the Angels. In fact, Texas has the biggest win by any team since 1900, as the Rangers trounced the Orioles 30-3 on Aug. 27, 2007. A lesser-known fact: That was just the first game of a doubleheader. Texas won the second one, too, albeit in much more generic fashion: by two runs, 9-7.
California's biggest win was merely a 24-2 demolition of the Blue Jays on Aug. 25, 1979. Wait—did I say merely? That was the most lopsided game by any AL team since 1955. Hell, Texas' big victory is the only one more lopsided than it in all the years since then. Merely? Well, that's what happens when you compare a blowout to the 30-3 game. The mountain peak K2 doesn't look too impressive when looking down from Everest.
8. Best stretches
The Rangers might have the best overall individual game of the two teams, but the Angels have the best stretch. In April 1979, California not only won 10 consecutive contests, but did it in an absurdly convincing fashion.
From April 11 to April 21, the Angels outscored their opponents by a memorable margin of 88-23. The difference? 65 runs. Yeah….. that's pretty good. The entire team hit .351 with 17 dingers. Eight of their wins were by at least five runs, including seven in a row.
Usually a team has at least a few close games in its biggest winning streaks. For perspective, in the last 70 years the New York Yankees' best run differential over a 10-game stretch is also 65 runs (90 to 25) – in August of their majestic 1998 season. And the Yanks lost a game in that stretch, so what the Angels did in April 1979 is better than anything the Yankees have done since the 1930s. The entire time Casey Stengel managed the team—a 12-year stretch that saw the Yankees claim 10 pennants—their best 10-game spurt was outscoring opponents by "only" 60 runs in August 1953.
California trailed for a total four and a half innings in the stretch. The Twins took an early 3-0 lead on the Angels in an April 19 game, but the Angels tied it up three and a half innings later. That ended up the closest game of the streak: a 6-4 road triumph. On two other occasions, the opposing team took an early 1-0 lead only to see California rally for the lead in the next half-inning. The Angels won those games 11-2 and 11-6.
Texas' best stretch pales by comparison, as the Rangers outscored opponents by 49 runs ending June 1, 2005.
9. Worst losses
As noted earlier, a Texas 18-2 whumping of the Angels in 1993 is tied for Anaheim's worst loss ever. The other loss was also a 18-2 game that came almost exactly three years later on June 27, 1996. Four players had the misfortune to appear in both games for California; J. T. Snow, Gary DiSarcina, Damion Easley and (of course) Tim Salmon.
Texas' worst loss, a 23-2 reaming to the A's on Sept. 30, 2000 is another good example of dragging ass syndrome; it came in the penultimate game of another lousy season. It was a noteworthy game for another reason for Texas: rookie call-up Michael Young, playing in only his second game, first came to the plate that day.
10. Attendance records
Last but not least, let's take a different tack and look at turnstiles. California has the best and worst attended regular season home games of either club. On Independence Day 1983, a record 63,132 saw the Angels lose to the Royals 5-1 in southern California. Makes sense. It was a holiday on Monday and the Angels—the defending AL West champions—were in a pennant race, just two games out of first. Damn shame Tommy John couldn't get out of the second inning that day.
At the other extreme, a mere 476 paying customers were on hand to see the Angels beat the Orioles 7-2 on Sept. 19, 1963. This had all factors working against it. They were a lousy team at the end of a lousy season playing a day game on a Thursday when everyone was at work. In fact, the second lowest attendance in franchise history came exactly a week earlier, in another Thursday day game. (They once played a road game with even worse attendance: 409 saw them lose to the Red Sox 2-1 at the very end of the 1965 season). The 1960s in general had lower attendance than subsequent decades.
Texas' best regular season home game came on Opening Day 2007, when 51,548 saw the Rangers shut out Boston 2-0. It was Ron Washington's first game with the club as well as Sammy Sosa's return to his first major league franchise.
Their worst attended home game came, predictably, in the 1960s when they were still the Washington Senators. In the dying days of 1966, only 485 saw them take on the Red Sox. Since coming to Texas, their worst attendance was for a 6-1 Angels victory in September 1973 that only 2,513 saw. It was Texas' 100th loss of the season. How appropriate that no one came.