Saturday was a rough day for baseball, with two Hall of Famers passing—longtime Orioles manager Earl Weaver and legendary Cardinals star Stan Musial.
Both deserve some attention, and both are important enough to deserve their own space. Thus, I'll spend this time here on Earl Weaver. It's up my alley, as a few years ago I wrote an award-winning book, Evaluating Baseball's Managers, so I have some reason to focus on Weaver. I'll try not to borrow too much from my book while looking at Weaver's career.
1. He was part of a wave of new managerial blood from 1967-70
There weren't many prominent managers in the early-mid 1960s. You had Al Lopez in Chicago and Walter Alston in Los Angeles, but not too many others. Oh, sure, Casey Stengel was plying his trade with the Mets, but he was past his prime with a team that was terrible. Typically, you have four or more Hall of Fame skippers working at once, but that wasn't the case in the 1960s.
Beyond them you had some other good skippers—Danny Murtaugh, Ralph Houk, Gene Mauch—but they don't have the same stature as others.
Then a new breed came to the fore. The opening shot was Dick Williams, who, in his 1967 rookie skipper season, shepherded the surprising Red Sox to their first pennant in 21 years. Weaver showed up in mid-1968, taking over the Orioles. In 1969, Billy Martin began his stormy skipper career. In 1970, Sparky Anderson began his successful run with the Reds. That's a mighty impressive foursome to begin, one right after the other. And you had some veteran journeymen skippers begin alongside them in John McNamara and Chuck Tanner.
These men had a lot of success pretty quickly. Williams and Anderson won the pennant as rookies, and Weaver did likewise in his first full season. Martin claimed a division crown for the 1969 Twins. A new generation had made its stamp on the game.
Sadly, we're now seeing that same group pass on. Martin has been gone for a while; Anderson, Williams, Tanner, and Weaver have all died in the last 26 months.
2. He was a controversial hire in 1968, but that controversy didn't last long
Weaver is such a famous manager, it's difficult to imagine him being anything but that, but this wasn't always the case.
Lenoard Koppett once wrote that when Weaver first came to Baltimore, he was Mr. Nobody. He was just some minor league player turned minor league manager no one had ever heard of. Sure, others with little to no major league playing experience had made their mark previously—Joe McCarthy had a Hall of Fame career already and Walter Alston had won numerous world titles—but a minor league-only guy was still odd. Keep in mind, Weaver replaced Hank Bauer as Orioles skipper. All Bauer did was play on Casey Stengel's Yankees champions in the 1950s and then guide the 1966 Orioles to their first world title.
But then the O's stumbled in 1967 and had a rocky start in 1968, and suddenly it's Mr. Nobody. Fans felt like the lucky person sitting in Seat 27, Row 7, Section 424 had been named manager. But then Weaver took an Orioles team stumbling along with a 43-37 record and had them explode to a 48-34 mark the rest of the way.
Then, in his first full season in 1969, the Orioles won 109 games and a pennant. In 1970, they won 108 games and a world title. In 1971, the team enjoyed a third straight 100-win season and a third straight pennant.
That's as good a start as any manager in history has ever had. Only three skippers won pennants in their first three seasons—Hughie Jennings with the 1907-09 Tigers, Ralph Houk with the 1961-63 Yankees, and Weaver. Oddly, neither Jennings nor Houk ever won another pennant, but Weaver would. Weaver also tied Houk with 109 wins in his first full season. Admittedly, Weaver began with a half-season in 1968 while the others made their big league dugout debuts in their first World Series season, but Weaver still has a place in this club.
3. Earl Weaver was a younger manager than you might think
Weaver's death at age 82 came more than a quarter-century since his last day in the dugout. In his final day on the job, he was less than two months past his 56th birthday. You might have guessed he was older than that, right?
Now, 56 doesn't sound that old. In fact, more than 10 managers on the last day of 2012 were older. Okay, so you might expect the aged veterans like Bobby Valentine, Jim Leyland and Davey Johnson to be older than Weaver when he retired. After all, those guys have been around since the 1980s. In fact, Valentine actually managed against Weaver back in the day. But Ned Yost is 58 years old. Charlie Manuel was older than 56 when he began managing the Phillies. Joe Maddon was just a few years shy of 56 when he began managing Tampa. You know who was almost the exact same age last year as Weaver in his swan song? Ron Roenicke, the Brewers skipper with barely 300 games under his belt.
In part, this tells us how managers now are older than normally has been the case. (And that was really the case a few years ago with Joe Torre, Tony LaRussa, Bobby Cox, Lou Piniella and—briefly—Jack McKeon working).
Weaver retired at age 56, but Dick Williams left the game at age 59, and Billy Martin was 57.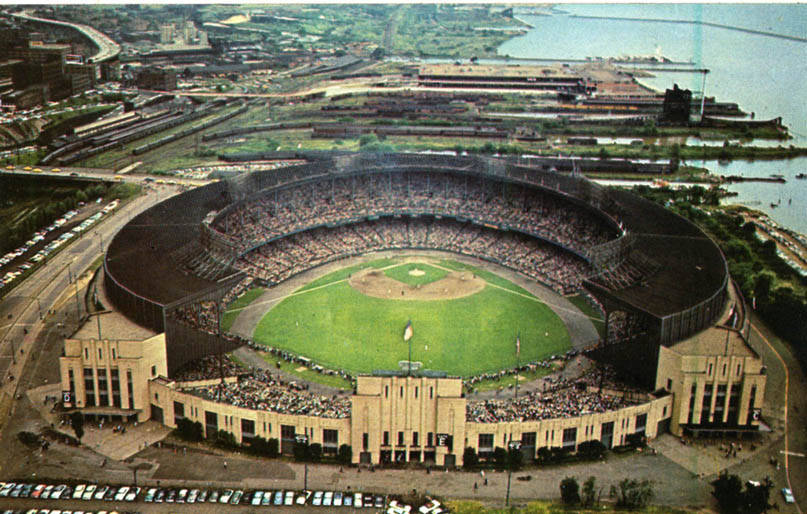 Still, neither of them was 56, and Weaver was damn young when he started, just a month shy of his 37th birthday. That would be like Joe Maddon managing in late 1990.
When Weaver faced Sparky Anderson in the 1970 World Series, it was the youngest Fall Classic managerial match-up since 1935, when Detroit's Mickey Cochrane and Chicago's Charlie Grimm became the youngest pair of managers ever to square off in the game's grandest stage. (As old as Anderson always looked, he was just 36 as a rookie manager in 1970, and Weaver had just passed his 40th birthday.)
4. He was a dynamo in the LCS
In October, Weaver is best remembered for his failings, capturing four pennants but only one world championship. The 1969 Orioles are on the short list of the best teams in history, but they lost in five games to the Miracle Mets.
However, those Fall Classic flops shouldn't cause us to ignore Weaver's incredible streak in the ALCS. 1969 wasn't just Weaver's first full season, it was also the first year of divisional playoffs. Weaver's Orioles swept Billy Martin's Twins, three games to none.
The next year, Weaver's Orioles again swept the Twins in one of the most lopsided postseason series of all time. The Twins led for exactly one half-inning while getting outscored 27-10.
In 1971, the Orioles swept a third straight ALCS, topping Dick Williams A's. Nine games, nine wins. For good measure, the O's went back to the ALCS in 1973 and defeated the A's in Game One. The string of 10 straight LCS wins is the most for any manager.
Around that time, Weaver's magic wore off. The O's lost the 1973 ALCS in five hard-fought games. The next year, Baltimore lost in four games to Oakland (even losing one game in which they threw a one-hitter). A 1979 ALCS triumph gave Weaver an overall LCS record of 15-7, which is still one of the best ever. In the best-of-five LCS era, only Sparky Anderson did better, with a 18-9 mark.
5. Weaver and offense: sure it was the big inning, but it wasn't just that
Weaver is well remembered for many things, including his success and frequent run-ins with umpires, but perhaps what he was best known for was his love of the three-run homer. He said if you played for just one run, that's all you get. Three-run homers were his thing. Weaver liked hitters with the patience to take a walk so they could score runs, and he liked batters with power enough to drive in those runs.
And sure enough, you can see how this played out. Let's look at the Orioles from 1969-82, from Weaver's first full season until his first retirement. Here are the number of walks drawn by the AL teams in those years (ignoring the 1977 expansion franchises):
Team	   BB
BAL	8,131
BOX	7,563
TEX	7,438
OAK	7,431
NYY	7,356
MIN	7,199
CLE	7,199
DET	7,144
KCR	7,128
CAL	7,122
MIL	7,111
CWS	6,916
Weaver's Birds are so far ahead that the second-place Red Sox are nearly as close to last as they are to Baltimore. Despite having the sixth-best batting average in those years, Baltimore ranked second in on-base percentage, behind only Boston. If you factor in Fenway's wild 1970s park factor, the Orioles were the best at getting on base.
The Orioles also hit 1,996 homers, second only to (again) the Red Sox. Baltimore was also third in doubles. Thus, the O's ended up second in slugging percentage once more to the Fenway-aided Red Sox.
That said, while Weaver loved playing for the big inning, his disdain for small ball can be overstated. He was always willing to steal bases; it depended on the talent on hand. Ken Singleton, Mark Belanger, Paul Blair and a young Don Baylor all could run, so run they did. Weaver didn't go crazy on the bases like Whitey Herzog, but those 1969-82 Orioles ranked fourth in stolen bases. However, they had a tremendous success rate, third best in the AL in those years. Weaver was willing to run, but he didn't want to run into outs.
More surprisingly, for the first half of his career, he was middle-of-the road in laying down sacrifice bunts. Weaver typically averaged around 70 a year, but mid-career he moved away from it. He went from 73 in 1975 to 57 in 1976, 48 in 1977 and 41 in 1978, then stayed around 40 for the rest of his days. Weaver is famous for hating to give up an out just to advance someone, but that was an idea he developed as he went along.
6. Weaver had the best benches
Weaver is famous for getting tremendous production from part-time players in his distinctive platoon arrangements. He had cards on how all his batters matched up against every pitcher, and under Weaver's guidance, players like John Lowenstein, Gary Roenicke and Merv Rettenmund thrived. But it went deeper than a few players.
A few years ago, I wrote an article for the 2011 THT Annual book that looked at the best benches in baseball history. You take a team's overall offensive line and subtract from that what the pitchers and starting position players contributed. The leftover is what the bench did. Take that result, figure Runs Created per 27 outs, and adjust for ballpark. That tells you what the best benches were.
By that approach, Weaver is king in finding good bats from his bench. Seven times his squads rated as the best batting bench in the league. From 1900 onward, only two managers can top that: John McGraw (11 times the best bench), and Casey Stengel (nine times). Both managed for a lot longer than Weaver and did it in eight-team leagues. Weaver placed first or second in most of his seasons, something no other prominent manager can claim.
In Weaver's first six years, he had the best bench five times and the second-best bench the other time. His benches weren't just good compared to others. Half of the time, they were as good as, or even better than, league-average hitting. Baltimore's 1971 bench rates as one of the best in history. Led by super-sub Rettenmund's .422 OBP in over 140 games played, the Baltimore bench averaged over five Runs Created per 27 outs in a league where teams scored under four runs per game.
The same thing that made his offenses work made Weaver's benches work: they got on base and had power. Six times they had the best OBP of any AL bench and twice finished second. Five times they had the best isolated power (slugging percentage minus batting average), and they had three other seasons in second or third place.
7. Weaver had the best defense ever
Fun fact: according to WAR, Earl Weaver managed the best fielding team of all-time. The 1973 Orioles score at 13.5 dWAR, two full wins better than any of the 2,600-plus teams in major league history.
The runnerup, at 11.5 dWAR, is the 1969 Orioles, also managed by Weaver. No non-Weaver team has ever topped 11.0 dWAR in a season.
WAR isn't the end-all, be-all to determining value, but Weaver sure had some fine defenses. That 1973 squad featured Paul Blair, Bobby Grich, Mark Belanger and Brooks Robinson at its key defensive positions.
Weaver is so well known and influential in his offensive strategies, it's easy to forget what a premium he placed on defense. Sure, it's great when you get someone like a young Bobby Grich who provided wonderful offense and defense. But Weaver was willing to keep a dud bat in the lineup if the glove was great enough. Just ask Mark Belanger.
From 1969 to 82, the Orioles committed just 1,506 errors. Here's how that ranks among the 11 AL teams around for all that span:
Team	errors
BAL	1,506
CLE	1,748
DET	1,773
NYY	1,786
BOX	1,892
CAL	1,909
KCR	1,943
MIL	1,951
MIN	1,959
TEX	1,968
OAK	2,004
CWS	2,023
The non-Orioles teams averaged over 1,900 errors in that period. No wonder second place is almost halfway between last and Baltimore.
Baltimore also pulled off 2,226 double plays in those years. That's 13 behind the Red Sox for most in the AL, but Boston allowed nearly 2,000 more hits and almost 1,000 more walks than Baltimore.
Weaver always wanted someone who could be excellent at some aspect of the game. That was preferable to a player who simply wasn't bad at something else. He'd make up for Belanger's bat with Boog Powell's stick, just like Belanger glove meant it didn't matter much if Powell wasn't much of a fielder.
8. Weaver leaned on his starting pitchers to a historic degree
Here's one of the great facts in baseball history: The Baltimore Orioles had at least one 20-game winner every year from 1968 to 1980. You won't find that happening with too many other teams over the last 90-100 years. The streak would've lasted a year longer had it not been for the 1981 strike. Dennis Martinez led the league with 14 in that shortened season.
In all, Weaver had 22 different 20-win performances, easily the most by any manager since 1920. The runner-up is Al Lopez, way back with 16. Jim Palmer had eight 20-win seasons by himself, and the 1971 club had four 20-game winners.
Weaver loved leaning on his starters. The Orioles had 783 complete games from 1969-82. No other AL squad had more than 634. Weaver had a pitcher throw at least 250 innings 32 times. Since 1920, only Walter Alston tops that, with 36.
Weaver's system worked for Baltimore. From 1969-82, the Orioles had easily the best ERA in the AL: 3.29. Only one other team was below 3.50. Actually, what Weaver did with his pitchers fit perfectly with what he did with his position players.
After all, a lot of that ERA came from the team's wondrous defensive core. In fact, Weaver wanted his team to rely on its defenders. Baltimore pitchers never were much for striking batters out. Only the Royals and Brewers fanned fewer from 1969 to 82. Weaver didn't need flamethrowers as long as his fielders caught the ball.
What Weaver needed from his pitchers was control. Only the Yankees walked fewer batters than Weaver's squad did from 1969 to 82. Weaver thus had complementing defensive strengths; his pitchers wouldn't short-circuit the defenders by issuing any free passes, and in turn, the defenders would bail out the hurlers when need be. This made the sum more than the whole of its parts. It's not an idea original to Weaver—Charlie Comiskey did it with the 1880s St. Louis teams and subsequent managers like Bill McKechnie, and Al Lopez adopted it—but Weaver was one of the best at using this approach.
It also makes a nice bit of symmetry to Weaver's offenses. In both cases, walks gave Weaver a decided advantage.
9. His career saved the worst for last
Here's a great trivia question: Among skippers who lasted over five years in the big leagues, only two had a winning season every year they managed (and this includes partial seasons). Those two are Hall of Famer Joe McCarthy and the completely forgotten Steve O'Neill.
Two others would've joined them had they not come back from retirement. Al Lopez left the dugout in 1965, but two subsequent interim stints gave him a sub-.500 mark. Earl Weaver had a winning record every year he managed the Orioles, but he couldn't stay retired when he left after 1982.
He returned in 1985 and finished a little over .500, and 1986 looked like it would be another fine year. On Aug. 2, a 9-2 stomping of the Rangers gave Baltimore a 59-47 record, leaving the Orioles just 2.5 games out of first place. In the past, Weaver's teams had the knack for making great stretch runs, and it looked like it was their time to shine again.
Instead, Baltimore dropped five straight. A week later the O's lost four straight. The next week saw seven consecutive defeats.
Before you could say, "What happened to the season?," Baltimore had dropped 42 of its last 56, finishing in last place with a 73-89 record, 22.5 games out of first.
This time Weaver retired and stayed retired.
10. His lineage: Davey Johnson
Weaver is gone, but you can see his clear imprint on a former player of his who has become quite a successful, manager: former Orioles second baseman Davey Johnson.
Weaver loved playing for the big inning? So does Johnson. Weaver had great benches? Five times Johnson has had the best bench in baseball, and his 1985 Mets may have possessed the best bench in baseball history. Weaver liked leaning on his starting pitchers? Johnson sure did, especially in his opening tenure with the Mets and their young studs like Dwight Gooden, Sid Fernandez and Ron Darling. Alas, Johnson also resembles Weaver by having several postseason disappointments, but he also has one ring.
It's therefore fitting that Johnson managed the Orioles in their mid-1990s glory stretch, and that he now works in nearby Washington, D.C., which was part of the Orioles' sphere of influence for most of Weaver's career.
11. Best regarded and most widely heralded manager since Casey Stengel.
One final, extra item. There are a lot of great managers, but hardly any have the stature of Earl Weaver. To statheads, who often dismiss the importance of managers in general, Weaver is held up as a great one. He figured out the importance of getting on base and how a sacrifice bunt can hurt well before Bill James caught on. And he also recognized defensive value well before sabermetrics caught up.
To old-school guys, who often mock anything smacking of sabermetrics, Weaver is also held up as an ultimate manager. He had panache and drive. He was the ultimate gamer, willing to fight for any little detail. He was a master psychologist who did whatever he could to get his team ready. Weaver also had style, as evidenced by his numerous run-ins with umpires.
Weaver wasn't just respected, he was idealized, and idealized by all sorts of fans who normally don't agree on much else. Weaver had achievements, vision, consistency, and the right image. He displayed style and substance. Of all the great managers of the 1970s and 1980s, Weaver has the best reputation.
Among previous managers, only John McGraw, Connie Mack and Casey Stengel have a similar position in the game's folklore. Since Weaver, only Tony LaRussa threatens to join the pantheon—he probably will, but his performances were too recent to say.
Pushing Weaver into that most rarified of air is that he had clear visions of how he wanted both to score and prevent the opposition from scoring. He wanted big innings on offense and control pitching backed up by great fielding on defense. Many managers have one of the two. Joe McCarthy and Sparky Anderson had similar offensive strategies to Weaver. Bill McKechnie and Al Lopez had the same defense approach.
But Weaver had both, and he implemented them both beautifully. That's what made him so very special as a manager.