Last month, I introduced a fielding system which came to be known as (or more accurately, I am now naming) "Range." Why? Because the idea is to measure player range on defense by looking at batted ball information, balls put in play by right-handed/left-handed batters, and how many plays a player makes. Originally I did not look at first basemen or catchers, but I am now including them in my ratings—catcher defense is based on stolen bases/caught stealing, wild pitches and passed balls (an article on the system can be found in the The Hardball Times Baseball Annual 2006), and ratings at first base use independent putouts adjusted for infield flies and infield throwing error information.
Full Range data will be available in the The Hardball Times Baseball Annual 2006, but I thought it would be fun to hand out Gold Glove awards based on these ratings now. Please remember that sample size caveats do apply to these ratings—they are only a sample of a player's true defensive value. In other words, I don't want 350 e-mails telling me how much Kevin Millar sucks. This is based on what actually happened on the field and is prone to error.
Catcher
Gold Gloves: Yadier Molina (+7), Ivan Rodriguez (+6)
Molina, the youngest of the three Molina brothers, also happens to be the best defensively. Both he and Rodriguez derive all defensive value from their arms. Molina is average when it comes to passed balls and wild pitches; I-Rod is actually two runs below. When it comes to wild pitches and passed balls, Mike Lieberthal and Victor Martinez are the best.
Honorable mention: Henry Blanco (+7), Brian Schneider (+6), Mike Matheny (+6)
Lead Gloves: Mike Piazza (-8), AJ Pierzynski (-8)
This is why Piazza is not going to be catching next season. He loses much of his already scant hitting edge on defense. In 92 chances, Piazza caught all of 10 runners stealing this season.
Dishonorable mention: Chad Moeller (-7), JD Closser (-6), Jason Kendall (-6)
First Base
Gold Gloves: Nick Johnson (+16), Darin Erstad (+23)
Johnson's Gold Glove illustrates how important it is to be a good receiver at first base. Johnson was tied with Overbay with a +14 rating in terms of range, but Overbay was -5 in throwing error runs and Johnson was +2. Johnson gets the award; Overbay gets nothing. Erstad continues to offset his horrible offense with great defense. I personally think he can still play center field, where he would be a lot more valuable.
Honorable mention: Travis Lee (+21), Kevin Millar (+14), Robert Fick (+13)
Lead Gloves: Daryle Ward (-26), Richie Sexson (-14)
Sexson should be a DH. And I think there's an argument to be made that Daryle Ward was the worst player in the MLB last season. He's a first baseman who can't hit or field—honestly, it's not that hard to be at least an average defensive first baseman; if Kevin Millar can be a +14, anyone can be average—and is the poster boy for the Pittsburgh Pirates' incompetence.
Dishonorable mention: Carlos Delgado (-16), Olmedo Saenz (-15), Carlos Pena (-12)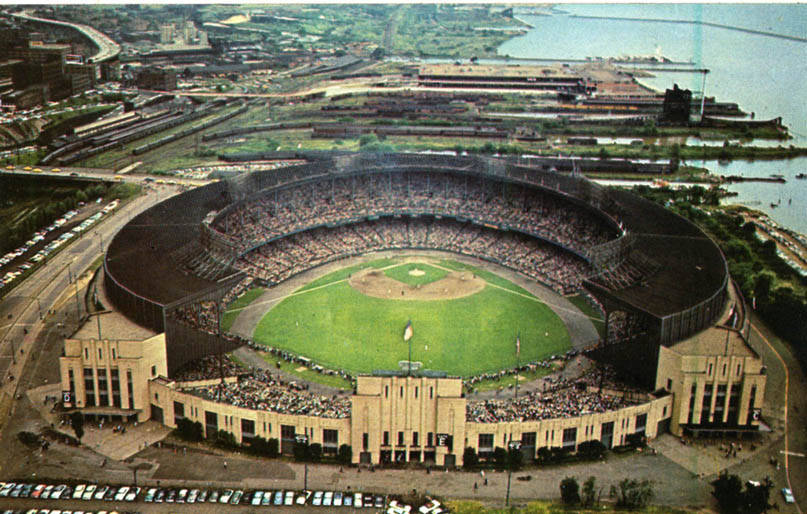 Second Base
Gold Gloves: Craig Counsell (+20), Orlando Hudson (+14)
Counsell made a deal with the devil. After putting up a -11 last year at shortstop, somehow he ends up being the best defensive second baseman in the game. Second base is easier than short, but still, wow. Hudson basically had a down year for himself, after a +27 last year.
Honorable mention: Luis Castillo (+18), Jose Castillo (+16), Mark Ellis
Lead Gloves: Mark Loretta (-17), Alfonso Soriano (-27)
Like Erstad, Soriano should be moved to the outfield, but unlike Erstad, it's not because he's good on defense. Year in and year out, Soriano is a butcher at second and its time to stop the horror. He and Michael Young combined for -61 runs in the field! Texas pitchers have to be scared to allow ground balls, which means that they're going to be looking to allow fly balls in a home run park like Arlington. Uh-oh. Loretta's injury problems this season were likely the reason for his big descent.
Dishonorable mention: Nick Green (-15), Robinson Cano (-13), Jorge Cantu (-12)
Shortstop
Gold Gloves: Rafael Furcal (+32), Juan Castro (+23)
Furcal is going to be the premier free agent on the market this year, and it's not hard to see why. Not only is he a pretty good hitter, but Furcal is slick in the field as well. He's well worth $10+ million as long as he keeps up the good defensive play. If the Braves' staff is much worse next season, there's a good chance that the reason will not be the departure of Leo Mazzone (as everyone will attribute it to) but rather because Furcal is gone. The amazing thing about Castro's rating is that he only played about 2/5 of the season.
Honorable mention: Jack Wilson (+27), Neifi Perez (+24), Jason Bartlett (+17)
Lead Gloves: Felipe Lopez (-23), Michael Young (-34)
At least both can hit. Young has been horrible at shortstop (-28 last year) and needs to be moved. Maybe he can play in the outfield with Soriano.
Dishonorable mention: Russ Adams (-34), Angel Berroa (-20), Derek Jeter (-16)
Third Base
Gold Gloves: David Bell (+20), Brandon Inge (+22)
I doubt either wins an actual Gold Glove this year, though both deserve it. Inge and Bell have both been spectacular at third in their careers; Bell has been overshadowed by Scott Rolen, Inge by Eric Chavez. Neither may be that great an offensive player, but on defense, you won't find two better fielders, at least not this year.
Honorable mention: David Wright (+16), Scott Rolen (+15), Eric Chavez (+11)
Lead Gloves: Joe Randa (-28), Alex Rodriguez (-27)
For Randa, this is expected. He's old, and old players decline defensively faster than offensively. Rodriguez's rating is completely unexpected. To be honest, I don't even know how much to trust it because everything we know about A-Rod tells us that he's pretty good defensively. Maybe he concentrated on hitting this season after a so-so (by his, and only his, standards) season at the plate last year and declined in the field. I don't know. But if A-Rod was truly this bad in the field in 2005, there's no question who deserves the MVP.
Dishonorable mention: Hank Blalock (-16), Chipper Jones (-13), Edgardo Alfonzo (-12)
Left Field
Gold Gloves: Kelly Johnson (+22), Coco Crisp (+34)
Call me crazy, but if I were Atlanta, I would trade Andruw Jones at the peak of his value and move Johnson to center field, where his amazing defense (he played barely half a season) would be extremely valuable and give the Braves a spectacular young outfield with Ryan Langerhans, Johnson and Jeff Francoueur. Average age? 24. Then they would have the money to re-sign Furcal, plus whoever they got for Jones, who has become an average outfielder. Coco Crisp is one-third of the best defensive outfield in the American League, an outfield that played a great role in Cleveland's dream season.
Lead Gloves: Miguel Cabrera (-20), Manny Ramirez (-32)
I have to admit that Ramirez's rating would be about -15 if I applied a park factor. This is one of the few situations where a park factor actually makes a great difference, though even at -15, Ramirez would be the worst defensive left fielder in the AL. Meanwhile, Cabrera's rating is a clear indication that the second-best young hitter in the game may need to go back to third base.
Dishonorable mention: Ricky Ledee (-18), Pat Burrell (-18), Terrence Long (-15)
Center Field
Gold Gloves: Jim Edmonds (+25), Nook Logan (+20)
Edmonds finally lived up to his defensive reputation this season and is a much better MVP candidate than Andruw Jones, as he was about two wins more valuable. In fact, Edmonds may have a legitimate MVP case. Let's look at him compared to Derrek Lee, Albert Pujols and Jones:
        Batting Fielding BaseRun Pos. Adj. Total
Lee        73.63    2.72    1.15      -9   68.50
Pujols     64.48    9.34    -0.4      -9   64.42
Edmonds    32.18   24.64    1.24       5   63.06
Jones      31.95     1.3    0.75       5   39.00
The batting column is based on linear weights, fielding is based on Range, base running on Dan Fox's excellent work and the positional adjustment has been stolen from Tangotiger. What you can see here is that Edmonds is remarkably close to Lee and Pujols (and, of course, miles ahead of Jones). Edmonds had a lot less playing time than those three, so certainly an argument can be made that he was the league MVP. I would definitely say that he has just as good a case as Pujols, if not a better one.
Nook Logan, meanwhile, was actually an above-average player despite his .640 OPS.
Lead Gloves: Ken Griffey Jr. (-36), Vernon Wells (-22)
It looks like Griffey will be a DH next season, which would make him a valuable player. While he's in the field, Griffey is simply not worth much. Wells's rating is a shock; he was +9 in 2004, won a Gold Glove and has a generally good reputation as a fielder. I don't know what's going on here.
Dishonorable mention: Preston Wilson (-34), Jose Cruz Jr. (-19), Juan Pierre (-16)
Right Field
Gold Gloves: Jeromy Burnitz (+15), Ichiro Suzuki (+18)
Ichiro's fielding seems to have caught up to his reputation, even with his declining offense. Burnitz's great season is a shock; I really don't know what to say.
Honorable mention: Casey Blake (+17), Jose Cruz Jr. (+14), Jose Guillen (+13)
Lead Gloves: Emil Brown (-18), Larry Walker (-15)
I honestly don't understand why Brown is in the major leagues. He had a good season at the plate last year, but his defense wipes out most of his value. He is going to be a 31-year old player next season with little history of success at the major league level and no fielding ability. And he'll probably start 130 games for the Royals. People wonder why Kansas City keeps losing 100 games every year. Walker's inclusion here should not come as a surprise—he's 38 with no knees.
Dishonorable mention: Nick Swisher (-17), Magglio Ordonez (-13), Bobby Abreu (-13)