After a 30-minute delay at the gate for a "broken seat belt" and a two-hour flight from Minneapolis, I navigated my way through the Toronto airport Wednesday evening and hopped aboard a late-night shuttle heading downtown. I was hoping to arrive at the Holiday Inn before midnight, where the plan was for me to crash on someone's floor for the night before checking into my own room in the morning.
As I tried to make sense of the strange coins I had just received as change and the multilingual signs all around me, I watched as none other than Baseball Think Factory's Chris Dial shuffled up the steps and onto the bus. I met Dial for the first time last year and said, "There is no one I've met in 21 years on this earth who I would rather go drinking with." I then went on to describe him as "insane," among many other things.
Dial's flight from North Carolina had been delayed for several hours and to make up for it the airline handed out free drinks on the way to Canada. Telling him the drinks were on the house was like telling Jim Bowden he could sign all the toolsy failed outfield prospects he wanted. Sure enough, Dial took out a small notebook and showed me a list of drinks he had consumed, before telling me I was "already behind."
I spent the 35th annual Society for American Baseball Research (SABR) convention trying to catch up, despite the utter impossibility of such a task. I also spent the four days rubbing elbows with Bill James, Rob Neyer, Alan Schwarz, Gary Gillette, Pete Palmer, Tom Tippett, Roland Hemond, David Smith, and a number of other recognizable names in the world of baseball, but it was the stuff that took place in the surrounding bars that I enjoyed most.
Having arrived earlier Wednesday, Jon Daly, Joe Dimino, Jim Furtado, Anthony Giacalone, Mike McCullough, John Murphy, Matt Rauseo, Dan Szymborski, and Will Young were already drinking at Wayne Gretzky's, so I abandoned the plan of going to my hotel and instead got off a few blocks away at the InterContinental, where Dial was staying. I threw my bag—and I'm proud to say I brought just a lone duffle bag for a Wednesday-to-Sunday trip to a foreign country—in his room and we made our way to the first of many Canadian bars.
Once there it quickly become apparent that I was even further behind on the drinking than I thought, so I did a little catching up. When they stopped serving drinks, we eventually found our way to Gabby's, near the Holiday Inn. A tattooed waitress whom it was agreed upon was "freaky cute" served us drinks until 2:45 a.m., at which point Canadian law apparently forces all alcohol to literally be taken out of the hands of people (read: drunks) in a bar.
We begged the waitress for a little more time to drink, at which point she said, "I'm going to mop up behind the bar, but when I'm done you guys really have to leave." A few moments later I watched as Dimino, who is about 120 pounds soaking wet, chugged his remaining Guinness on the way out and then handed the just-empty glass to another waitress one step from the door, without breaking stride.
With an undetermined-but-substantial number of double vodka sevens in me, I made my way back to the InterContinental, where I crashed on the floor of Dial's room while he and Young slept peacefully in their beds. The very last words I heard Wednesday night were, "Just so you guys know, I fart in my sleep and I'll probably be snoring in about 40 seconds." The very last sounds I heard Wednesday night were Dial's snoring and farting.
The three of us somehow managed to get up at nine the next morning (or the same morning, I guess), and after a quick stop at McDonald's for breakfast we arrived at the Holiday Inn and registered for the convention. Paul Brewer, Paul Duffy, Mike Emeigh, James Fraser, Ben Jacobs, Chris Jaffe, Vinay Kumar, Dan Levine, Jon "Roadblock Jones" Springer, and Mike Webber were hanging around, in addition to the previous night's crew and several hundred other people. The first presentations I saw were Peter Morris on the "Origin of the pitching staff" and Cory Schwarz on MLB.com's stats and data.
I then found myself in the Statistical Analysis committee meeting, which was run by Neal Traven. I would have been willing to wager all the money I have (so about $20) on me having the lowest ACT/SAT scores and worst math skills in the room, but after some goading by Dial — he stood up and basically pointed to me and said, "He wants to say something"—I spoke very briefly about the stats we make public here at THT (which is funny when you consider the man behind Retrosheet.org was sitting about five feet to my right).
After lunch, Phil Birnbaum gave a presentation on quantifying luck entitled, "Were the 1994 Expos just lucky?" It was very well done, although I admit that begrudgingly because Birnbaum beat me out of two large pots in a poker tournament later that night. However, our first poker tournament of the convention was held that afternoon in one of the hotel's meeting rooms. With 10 players and a purely hypothetical prize pool that paid off the top three finishers, I finished in the worst possible place — fourth. THT's Ben Jacobs won the event, jumping out to a massive chip lead and beating Young and Murphy.
Hooters was the choice for dinner (shocking, I know), and about a dozen of us ate mediocre food, drank too-expensive pitchers of beer, and ogled scantily clad waitresses while watching the Yankees-Indians game on TV. Furtado explained to me in his thick Boston accent how, as a Red Sox fan, the Yankees fans' once-powerful ability to get him riled up ended the moment Boston won the World Series. Oh, and Rauseo, who claimed to have "never done this before," sent back a chicken sandwich because it wasn't up to his incredibly high standards.
(Pictured: Mr. High Standards)
After dinner we had our second poker tournament of the convention, this time with 12 guys playing at two tables in one of the presentation rooms. I quickly doubled up by slow-playing top two-pair against Will Young and built a huge stack with 10 players left, before finding myself in an interesting hand. I raised four times the big blind in early position with ace-jack, Birnbaum called, and when it got around to Dimino in the big blind he went all-in. He was short-stacked and without a player left to act behind me I would likely have called.
Instead, I laid it down. When Birnbaum called I felt good about my decision — he had a lot fewer chips and I figured he must have had ace-queen or at least a middle pair — but then he flipped over ace-ten. When Dimino turned over jack-ten suited, I jumped up from the table like Phil Hellmuth, realizing that I laid down not only the best hand of the three, but one that had both of the other two hands dominated. A jack hit, Dimino stayed alive, and I missed a chance to knock two players out and build a commanding chip lead.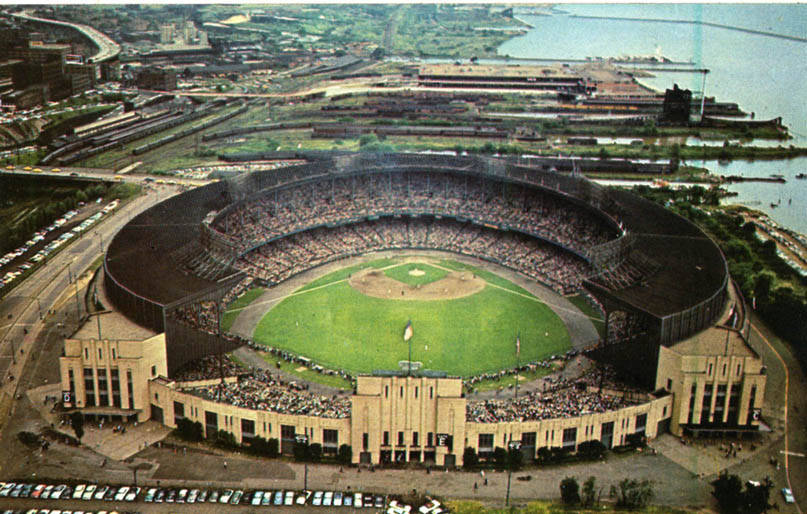 (Pictured: Levine doing what he does best: raising)
I ended up finishing fourth again, one spot out of the money for the second time. When it got down to four-handed, I limped in with queen-jack, flopped two-pair, and lost a huge pot to Birnbaum when he made the nut straight when a king landed on the turn. I bet my two-pair on the river, he re-raised all-in (I had him covered), and I called against my better judgment (although with pot odds), saying, "Okay Phil, go ahead and show me the ace-ten." He sheepishly said "okay" as he flipped them over and scooped the pot.
I busted out shortly after that and Jacobs went on to win his second tournament, outlasting Birnbaum and Levine in a marathon session while Dial amazed everyone with his Seinfeld knowledge and begged for people to go down to the hotel bar and bring him back a beer. After the tournament (which lasted until at least one in the morning), we all headed back to Gabby's and closed the place for the second night in a row.
After going to bed at around 3:30 a.m., Jacobs and I got a wake-up call so we could make it downstairs in time to see Giacalone's 8:30 a.m. presentation on "Dick Allen, Ron Santo, and the battle for leadership of the 1974 Chicago White Sox." It was an extremely entertaining presentation, as Giacalone showed off a vast knowledge of the subject and got more laughs out of his audience than all the other presenters combined. It was my favorite presentation of the entire convention, which is amazing considering I was working on about four hours sleep at the time.
That led off what ended up being a murderer's row of presentations Friday:
– David Smith on "A tale of two eras: The world champion Dodgers of 1955 and 1965."
– Peter Bendix and Matt Gallagher on "The Leo Mazzone Effect."
– Chris Jaffe on "Pitching aging patterns."
– Mike Emeigh on "Assessing pitchers' impact on the results for balls in play: An extreme view."
(Pictured: Jaffe answering a question during his presentation)
For quality of research and thoroughness of presentation, no one at the convention could beat Emeigh. Jaffe's was also very interesting research, while Smith's was more entertaining than particularly enlightening. The study on Mazzone is something that THT's own
J.C. Bradbury
has
covered in some depth
, and it was nice to see the presenters acknowledge his work in the area. There was also a presentation on judging relievers by Gillette and Palmer (which has since been
posted on ESPN.com
), but it seemed to cover a lot of ground people have already done work on, such as THT's own
Dave Studeman
and
Doug Drinen
.
After that great lineup of presentations, a bunch of us, now joined by Craig Burley, Thomas Ayers, and Matthew Elmslie, headed to a place called the Duke of Argyle for some pre-game drinks. The servers wore kilts that looked more like schoolgirl outfits on the waitresses, and as usual we built up a monster tab.
(Pictured left-to-right: Gleeman, Rauseo, Young, Murphy, Daly, Ayers, Kumar, Burley, Dial, Jaffe, half of Dimino)
I sat next to Dimino, McCullough and his girlfriend (whom we referred to as "The Lady Freak" since
McCullough's Baseball Think Factory handle is "DeJesus Freak"
), Webber, and Jacobs at the game—Blue Jays versus Yankees. It
wasn't a particularly good game
, as
Gustavo Chacin
couldn't find the plate and the Blue Jays hitters kept hitting choppers to the middle infield at the most inopportune times.
We met back up at the hotel for our third, final, and largest poker tournament after the game. Fourteen players participated and we played in the room where Saturday's luncheon was to be held (which took a little convincing on the part of hotel management). I got knocked out early and quickly joined Dial, Giacalone, and Kumar at the Duke of Argyle for drinks. As each remaining player got knocked out, our group at the bar grew, until we had a couple dozen guys and a completely overwhelmed waitress in a kilt.
As for the tournament, Jacobs finished just second this time, losing heads up to a guy I had never seen before in my life (quite a few strangers saw us playing cards or simply carrying around poker chips and joined in). That means Jacobs finished first, first, and second, earning enough purely hypothetical money to cover nearly all the expenses for his first SABR convention. Not bad. Meanwhile, I roomed with him, finished out of the money three times, and returned home Sunday night with exactly 50 cents, American.
(Pictured: Jacobs, undisputed poker champ of SABR 35 and Red Sox fan, nurses his then-short stack)
The Duke of Argyle kicked us out at one in the morning, so we collectively made our way to—you guessed it—Gabby's, where we drank until they gave us the boot at our now-standard 2:45. You know you've been drinking a lot when you go to a bar for just the third time and the waitress already knows what the 20 people in your group drink. I got about as drunk as I've ever been Friday night, which of course led to the inevitable three-in-the-morning trip to
Tim Horton
's for chocolate donuts with Dial, Rauseo, Jacobs, and a guy named
Joe Kowal
(pictured above in the Nike hat), who had joined us for poker earlier.
I slept in Saturday morning, making it downstairs just in time for the noon luncheon featuring former Blue Jays CEO Paul Godfrey as the keynote speaker. David Smith won SABR's highest honor, the Bob Davids Award, and got a thunderous and well-deserved standing ovation. Neyer and James won an award for their Neyer/James Guide to Pitchers (for which James' entire acceptance speech consisted of "thank you" and "no") and Peter Morris won the award for best presentation, which I thought was a mistake on a number of levels (I would have voted for Giacalone, Emeigh, and Smith, in that order).
With the luncheon over, about 15 of us (which now included Ron Johnson, along with the usual suspects) made our way to the Rogers Centre for a Randy Johnson–Scott Downs matchup that saw both starters knocked out before the fifth inning. With two rows of tickets in the upperdeck, we attempted to sit in a fat guy-skinny guy-fat guy alignment, but that became a problem when we realized there were only 2-3 skinny guys in the entire group. A guy none of us had ever met before ended up sitting right in the middle of our group, and then won $15 when he correctly picked Shea Hillenbrand in a $1-per-person "RBI pool" over a bunch of supposed baseball experts (I threw away my dollar on Jorge Posada).
(Pictured: The guy who won the RBI pool; Popcorn Head, who was amazingly not with us)
I never did catch the guy's name, but he came with us to the
Lone Star
for dinner after the game, although he didn't end up eating with us. We had to improvise a bit to find room for such a large group in a packed restaurant, so we merged a few small tables together near the outdoor patio. Our waiter had no problem with it, dreaming of his gigantic tip as we ordered pitchers of beer in bulk, but another waiter not-so-politely told us to move. Rather than argue or struggle for new seating, we just got up and left.
We made our way to the Swiss Chalet, which was just as much of a problem, as they were understaffed and ill-prepared for a group like ours. After having to convince the manager just to let us eat there, Dial took out a pad and pen and actually took everyone's order. He did a good job too, as you can see in the picture below. We ended the evening back at Gabby's, but with a lot of early flights in the morning people started dropping like flies.
(Pictured: Jacobs (off camera) ordering chicken and ribs from Dial; Kumar pouring beer)
I knew the convention was officially winding down when Dial left the bar to get some sleep, although I stayed long enough to see four members our group who shall remain nameless go to a strip club, spend several hundred dollars there,
and
come back. I would have gone too, but I had already invested all of my money in vodkas and was basically limited to letting other people buy me drinks at that point.
By the time I woke up Sunday morning, the hotel was pretty empty and nearly everyone had already made their way out of Toronto. With a flight back to Minnesota that wasn't set to leave until six p.m., I took in my third game of the weekend with Kowal (who won the SABR trivia contest, a feat too amazing to put into words), Rauseo, and Ayers. We sat in the third-to-last row of the entire ballpark and got baked in the sun for about six innings, before I left for the airport.
Even my trip home was eventful, as I got randomly searched going through customs (which involved some poor soul having to pat me down) and then watched as the entire Yankees roster walked by my gate, one-by-one every few minutes, on their way out of Canada. By the time I got over the shock of seeing Derek Jeter, Joe Torre, Don Mattingly, Jason Giambi, and Randy Johnson strolling down the terminal a few feet away, I managed to snap a picture of Bernie Williams and the back of Alex Rodriguez's head.
(Pictured: A blurry Bernie Williams; the back of Alex Rodriguez's head)
I made several snide jokes to those around me when
Tony Womack
strutted by (very quietly, of course), and seriously considered asking YES Network play-by-play man
Michael Kay
(best known for his extraordinary arrogance and incorrect usage of the word "ironic") to pose for a picture, which probably would have been the highlight of the trip (and perhaps my life). Then, just like that, I was back home in Minnesota, anxiously counting down the days until SABR 36 in Seattle.