Greetings from the bowels of the Hardball Times publishing house! Yes, our army of writers, editors, typesetters and elves are working overtime to make sure the 2008 Hardball Times Annual is on your doorstep the first week of December. Remember, if you order it through us, you'll get it in plenty of time for the Christmas season. If you order through Amazon or wait for it to show up in bookstores, you'll have to wait a week or two longer. And you'll be supporting your favorite baseball site at the same time.
The Annual will feature all-new articles and research, as well as our usual plethora of statistics and graphs. There will be a few new statistics, such as BaseRuns and splits, but all of our old standards will be there too. One of those old standards is called Net Win Shares Value.
Net Win Shares Value calculates the financial worth of a player and his contract. It's easy to say that all young, star players who aren't eligible for arbitration are the best values, but that ignores some of the realities of how baseball works. If you want to win a pennant, you're going to have to include players who receive arbitration, and probably even some free agents. Net Win Shares Value presents a fuller picture because it reflects the different financial expectations of those different classes of players.
Starting is simple. We compare each player's contribution above a bench level (Win Shares Above Bench, or WSAB) to the salary he was paid above the minimum salary (which was $380,000 last year). Most importantly, we draw this comparison for each of the three general classes of players: those not eligible for arbitration (most of whom receive no salary above the minimum), those eligible for arbitration and free agents.
Here are the 2007 WSAB figures for each class of players. We'll also throw 2006's stats into the mix so you can pick up the trends between the years. NA stands for "Not Arbitration," A stands for "Arbitration," and FA stands for "Free Agent."
WSAB           2006   2007   %Diff
NA              788    954    21%
A               597    538   -10%
FA             1077    951   -12%
Grand Total    2461   2443    -1%
We've already talked about the great young major league talent playing these days, and you can see it in the numbers—players not yet eligible for arbitration contributed 21% more WSAB this year than they did last year. Accordingly, WSAB dropped among the other two classes of players.
According to my heavily researched best guess, teams paid more than $2.1 billion in salary over the minimum salary level last year, 5% more than in 2006. As you can imagine, most of those dollars were paid to free agents.
Salary Above Minimum
                         2006             2007         Diff    %Diff
NA                $14,108,867      $16,484,312    $2,375,445    17%
A                $470,414,166     $452,792,381  -$17,621,786    -4%
FA             $1,563,915,618   $1,677,723,095  $113,807,477     7%
Grand Total    $2,048,438,651   $2,146,999,788   $98,561,137     5%
The 17% salary increase among players not eligible for arbitration isn't really meaningful; the dollars are just too small. The more important number is the 7% increase given to free agents. When you combine that with the decreasing production (WSAB) of free agents, it turns out that major league clubs paid 21% more per free agent WSAB:
Salary per WSAB
                   2006         2007       Diff    %Diff
NA              $17,907      $17,279       -$627     -4%
A              $788,155     $841,041     $52,886      7%
FA           $1,452,474   $1,764,481    $312,008     21%
Grand Total    $832,195     $878,767     $46,572      6%
There's a squeeze going on in major league baseball, something we first noticed last year in last year's Annual. Great young players are the new stars of major league baseball, which makes free agents less valuable than they used to be. But MLB is raking in the money, thanks partly to those great young players. Clubs don't need to spend that money on the youngsters; they spend it on the free agents instead.
The result is something akin to Social Security: young kids generating the cash to pay for the old folks. That's how free agents managed to make 21% more per WSAB than they did in 2006. More money for less productivity? Who says the major league union is ineffective??
By the way, keep in mind that salaries above minimum rose about 5% (by my estimation) but the minimum salary also rose from $327,000 to $380,000.
Now we can calculate Net Win Shares Value for individual players. First we identify which "class" a particular player belongs to. This can be a bit tricky. For instance, if a player signed a multi-year contract when he was eligible for arbitration a couple of years ago, but has now played over six years, should he be classified as a free agent? I decided yes, because those free agent years were certainly a factor in the negotiation process.
Next, we look at each player's salary and calculate how many WSAB that player would have been "expected" to produce, given his classification. For example, Blue Jays free agent Troy Glaus was paid $10.1 million more than the minimum last year. Since free agents were paid $1.76 million for each WSAB they produced, Glaus would have been expected to produce 5.7 WSAB ($10.1M divided by $1.76M).
He actually produced 5.4 WSAB, slightly below expectations. To calculate Net Win Shares Value, we multiply that by the average amount teams paid per WSAB across all classes of players, $878 thousand. So Troy Glaus's Net Win Shares Value was slightly negative: ($294) thousand.
Which players were the best values last year? Here are the top 10 in Net Win Shares Value:
   Wright, David A     $17,252,481
   Pena, Carlos        $16,662,239
   Carmona, Fausto C   $14,645,048
   Sizemore, Grady     $14,641,777
   Ordonez, Magglio    $14,475,339
   Ramirez, Hanley     $14,309,949
   Martinez, Victor    $13,780,938
   Fielder, Prince G   $13,230,613
   Granderson, Curtis  $12,628,558
   Suzuki, Ichiro      $11,890,016
As you can see, the list is still led by young players making only slightly more than the minimum, but there are a few free agents on the list too. In fact, to my surprise, the most valuable free agent was the Tigers' Magglio Ordonez, who received that colossal deal from Detroit a couple of years ago. Before the season began, I would have bet you $100 that Ordonez wouldn't be on this list. Shoot, I would have made that bet a month ago. Just goes to show what a great year Magglio had. And why I'm not a gambling man.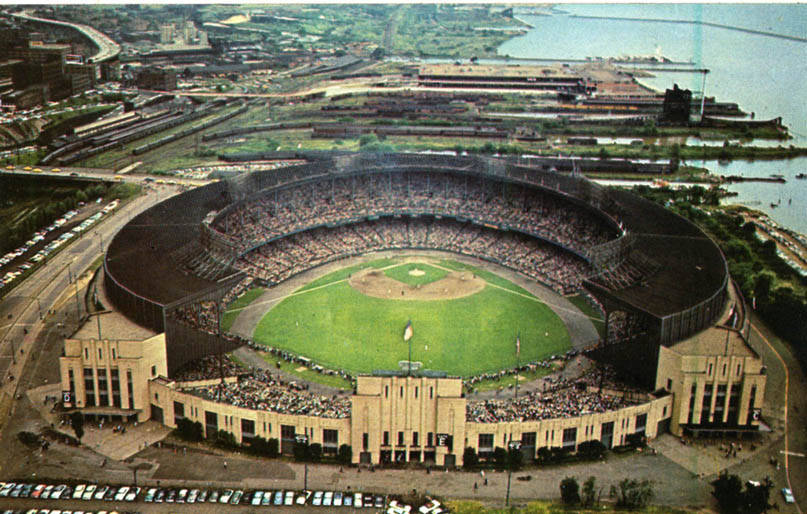 I know you're dying to see the next list: the worst values of 2007:
   Colon, Bartolo      ($9,949,934)
   Kendall, Jason      ($9,118,644)
   Sexson, Richie      ($8,840,459)
   Schmidt, Jason      ($8,678,969)
   Jennings, Jason     ($8,549,268)
   Giambi, Jason       ($8,545,215)
   Monroe, Craig       ($8,174,059)
   Maroth, Mike        ($7,875,913)
   Gibbons, Jay        ($7,612,287)
   Durham, Ray         ($7,177,283)
This list is usually dominated by pitchers, but not so much this year. Still, Bartolo Colon, who was the sixth-worst value last year, tops the list this year. Can you believe that Jason Kendall was paid $13.75 million last year, and his production was actually negative? (-2.8 WSAB between two teams). I'll let you fill in your own outrageous comments for the other players.
I should also note that players who didn't play at all last year, such as Chris Carpenter ($8.5 million total salary) and Mike Hampton (gazillions), weren't included in the analysis.
Another fun way to break out the data is to look at the results by position. Here are the total WSAB, Net WS Value and Value/WSAB for each position, as well as the Value/WSAB from 2006 and the difference from last year to this one. That's a mouthful, but take a look:
POS         WSAB   Net WS Value      Value/WSAB      2006          Diff
DH            83   $18,176,769       $219,064     $154,929       $64,135
C             96   $13,987,069       $145,207     $371,487     -$226,280
1B           198   $75,945,376       $384,372     $362,008       $22,364
2B           142   $73,190,871       $516,721     $303,728      $212,993
SS           160   $50,757,312       $316,674     $254,837       $61,837
3B           173   $45,581,336       $263,773     $343,548      -$79,775
OF           599  $242,054,233       $404,432     $253,007      $151,425
SP           664  $186,873,805       $281,344     $172,078      $109,266
RP           330  $115,867,080       $351,627     $309,461       $42,166
On a technical note, I should tell you that total Net Win Shares Value actually increased overall this year (from around $600 million to $800 million), due to the burgeoning ranks of great young players. Most Players who aren't eligible for arbitration have positive Net Win Shares Value because they're only paid the minimum.
Even so, Net Win Shares Value still declined in a couple of positions: catcher and third base. 2006 was an extraordinary year for catchers, particularly the really young backstops like Joe Mauer and Brian McCann. As a result, catcher was the best value among all positions in 2006. The situation completely reversed in 2007, when catchers achieved the lowest Net Win Shares Value of all positions. Mauer was injured, McCann was good but not spectacularly good and, oh yes, Jason Kendall was worse than a bench catcher.
I was most interested in starting pitching, which created the least value (outside of DH) in 2006, but was more valuable this year. Of course, that was largely driven by young pitchers like Fausto Carmona, but starting pitchers were more valuable across all classes, as the following table of starting pitching Net Win Shares Value by class shows:
                  2007            2006          Diff
NA        $210,631,730    $175,971,162   $34,660,569
A          $17,720,936     -$8,709,896   $26,430,832
FA        -$41,478,862    -$51,292,346    $9,813,485
Yes, free agent starting pitchers were still negative overall, but less negative than in 2006. That's progress, anyway.
Here's the same table—Net Win Shares Value by position—for only free agents. What a cruddy year for free agent catchers:
POS         WSAB  Net WS Value     Value/WSAB        2006         Diff
DH            74   $14,135,671       $190,171     $100,236       $89,935
C             21  -$30,566,712    -$1,428,036     $160,784   -$1,588,820
1B            98   $23,465,576       $239,640      $85,282      $154,358
2B            37    $4,705,813       $128,318      $34,568       $93,750
SS            62   -$4,401,086       -$70,643     $231,990     -$302,633
3B            75    $2,641,193        $35,213    -$133,294      $168,507
OF           262   $47,793,902       $182,452     $105,325       $77,127
SP           242  -$41,478,862      -$171,416    -$211,993       $40,577
RP            79  -$16,295,494      -$205,588     -$72,048     -$133,540
Jorge Posada, Kenji Johjima and Mike Redmond were all good values, but the negatives far outweighed the positives. Kendall, Jason LaRue (-$5.6 million), Toby Hall ($-4.4 million) and Paul Lo Duca (-$4.2 million) were the worst values in this category, but 23 of 32 free agent catchers had a negative net win shares value.
It was also a surprisingly bad year for free agent relief pitchers. These days, a key to a good bullpen is getting lucky with a free agent reliever or two. Unfortunately, teams didn't find that key as often in 2007 as in 2006. The biggest culprit was Armando Benitez, with a -$6.9 million value.
Speaking of free agents, you may have noticed that Seattle had both a top 10 best free agent value (Ichiro) and bottom 10 worst free agent value (Sexson). Overall, Seattle actually squeezed more value out of its free agents than any other team, a factor in their fine year. Mariner free agents with positive values included Ichiro, Raul Ibanez ($8.8 million), Jose Guillen ($5 million) and Johjima ($5 million). Here is the list of the top five teams, ranked by free agent value:
SEA      $25,628,277
TB       $19,239,443
DET      $17,130,918
CHN      $15,196,158
ATL      $12,864,675
Meanwhile, several teams also squandered their free agent dollars, most notably the Los Angeles Dodgers of Los Angeles. The first worst teams in free agent Net Win Shares Value were…
LAN     -$21,585,751
OAK     -$19,427,113
NYA     -$17,891,507
SF      -$14,997,241
BAL     -$14,525,942
Despite that great year from Brad Penny (positive Net Win Shares Value of $10 million), the Dodgers' other free agent deals almost all tanked, including Schmidt (-$8.7 million), Brett Tomko (-$4.5 million), Rafael Furcal (-$4.4 million) and Juan Pierre (-$4.3 million). Even waiver pickup Esteban Loaiza was a negative value (-$2.5 million).
Still, the Dodgers don't win the award for squandering the most money last year. That award goes to the Chicago White Sox, one of only two teams to post a negative Net Win Shares Value in 2007 (Houston was the other). The five worst values on Chicago's South Side last year were:
   Podsednik, Scott    -$5,869,65
   Crede, Joe          -$4,542,71
   Hall, Toby          -$4,375,03
   Contreras, Jose     -$4,040,34
   Gonzalez, Andy      -$3,993,41
Andy Gonzalez was only paid the minimum, which tells you how bad his 67 games went. A batting line of .185/.280/.249 will do that to you. Because I like to end on a positive note, here were the White Sox's five best values last year:
   Jenks, Bobby        $8,252,123
   Thome, Jim          $7,809,389
   Buehrle, Mark       $5,802,364
   Vazquez, Javier     $5,551,514
   Fields, Josh        $4,078,189
You'll find the Net Win Shares Value of virtually every player in the 2008 THT Annual, along with a plethora of other stats. Please support the site and buy it directly from our publisher. You'll find it's one heck of a value.
Dave Studeman was called a "national treasure" by Rob Neyer. Seriously. Follow his sporadic tweets
@dastudes
.