Norm Cash was 26 years old, an impressive young player but hardly a star.
He hadn't yet played as a major league regular. He had just two full big-league seasons under his belt. In the first, he'd mostly warmed the bench, appearing in just 58 games and making only 130 plate appearances. In the second, at age 25, he'd hit very well (.286 with 18 homers and 65 walks in 353 at-bats, for a 141 OPS+), but it was in a strict platoon role, as he captured just 30 at-bats against left-handed pitching (in which he hit .167).
Cash had been traded twice, the first time in December 1959 as a secondary element in a seven-player deal, and the second time on the eve of Opening Day 1960, straight up for a seven-year minor league veteran whose entire major league career would amount to 15 games and 23 at-bats.
Cash's minor league stats were good but not spectacular and not very extensive. He'd hit .290 and .334 with good power in the Class B Three-I League at ages 20 and 21, and then following a stint in the military, he hit .247 with a homer in 81 at-bats in Triple-A at age 23.
Don Schiffer's Major League Baseball Handbook, 1961, had this to say about Cash:
The Tigers have an outfielder-first baseman who can hit consistently and with surprising power.
Clearly, nobody expected what happened next.
'61 (No Asterisk)
Cash opened the 1961 season as the Tigers' first-string first baseman, but the team was carrying two other first basemen on the roster as well: 32-year-old veteran Dick Gernert, a right-handed hitter who'd been Cash's platoon partner over the final month of 1960, and 25-year-old left-handed-hitting Bobo Osborne, a guy who'd put up excellent minor league stats but hadn't impressed in a couple of previous big-league opportunities.
The Tigers faced a right-handed starter on Opening Day (Jim Perry). Cash was in the starting lineup, batting fifth. He singled in his first at-bat of the season, but following that, he flied to right, flied to center and grounded out to the pitcher, and the Tigers lost to Cleveland, 9-5. In the season's second game, the Tigers faced a southpaw (Frank Baumann), but Cash was in the lineup anyway, batting fifth again, and again he collected a single in four at-bats. His batting average after two games was at .250.
It would never be so low again all season. The following day, Cash went 2-for-3 (with a double and a triple), pushing his average on the young season to .364. It would drop, but on April 24 he raised it back above .300, where it would remain all year.
Cash was hitting well, and the team was scoring and winning like crazy (in first place, and leading the league in runs scored by a wide margin), and manager Bob Scheffing saw no reason to sit him down, even against the four left-handed starters the Tigers faced in the season's first month. Then on May 10 (with Cash hitting .325 with four homers), Gernert was traded away, and the Tigers had no right-handed bat to play at first base anyway. Cash had gained the ball club's full confidence.
At the end of May, Cash was hitting .333 with 10 homers and 38 walks in 150 at-bats. And then he really got hot. Over an 18-game stretch between June 8 and June 27, Cash went 30-for-61 (.492) with 12 home runs. For the month of June, he hit .416 with 14 homers, and as July began he was batting .367 with 24 homers and 57 walks in 251 at-bats.
He never really cooled off. In the middle of August, he went through three games in a row without a hit—for the first and only time all year—and this mini-slump dropped his average to .351. He then immediately went on a 20-for-34 tear, raising it back up to .370.
He finished at .361, of course, the highest batting average in the major leagues that year, and the fifth-highest by any major league batter in the 10 years before and the 10 years after 1961. Also:
– He led the majors in total times on base with 326, the 20th-best figure in major league history up to that time; no other player active in 1961 ever exceeded that figure.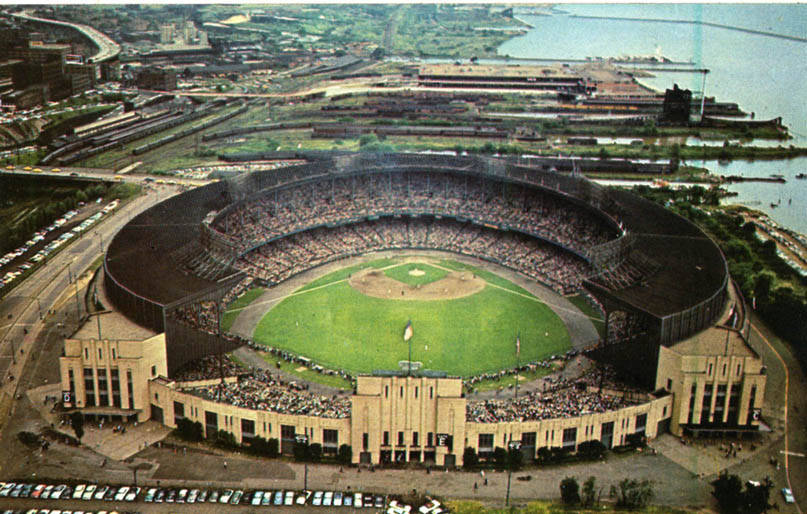 – He led the majors in on-base percentage with .487; among players active in 1961, only Mickey Mantle ever exceeded that figure.
– He led the majors in OPS with 1.148; among players active in 1961, only Mantle and Stan Musial ever exceeded that figure.
– He led the majors in Runs Created with 170, another figure matched only by Mantle and Musial among his contemporaries and not matched by another major leaguer until 1997.
Aftermath and Impact
Cash never had another season remotely like it, of course. He never hit as high as .290 in any other year; his lifetime average outside of 1961, in well over 6,000 at-bats, was .264. And it wasn't just in batting average that his '61 performance towers over the rest of his career; that season he achieved what would be career highs in runs, hits, triples, homers, RBIs, walks (both unintentional and intentional), stolen bases and of course total bases, on-base percentage, slugging average, OPS and OPS+.
The whole thing has pretty seriously perplexed those who have attempted to assess Cash's career, both when he was active and since, in such venues as Hall of Fame consideration. How should we evaluate it?
On the one hand, Cash's 1961 performance was, beyond any question, a fluke of the highest magnitude. You look up "fluke" in the dictionary, and all they need to show is a picture of his 1961 baseball card. Norm Cash wasn't really a hitter comparable to Mickey Mantle or Stan Musial or Ted Williams or Babe Ruth or Barry Bonds.
But Norm Cash really did compile a season in which he hit like those guys, not just sort of like them, but very comparable to their very best years. Cash actually did perform, for a single season, at a level quite consistent with the very best hitters in the history of baseball. It actually happened. Fluke or not, ignoring this performance is clearly not an option in the assessment of Cash's career.
Yet since it was such a fluke, one also has to recognize that the very-good-but-not-great level of performance he sustained from, basically, 1962 into the early 1970s, was a far better indication of how good Cash "really" was. How to integrate the two disparate elements of Cash's performance into a unified whole presents a genuine puzzle.
It's probably had the perverse effect of helping to make Cash underrated. Playing the core of his career through a low-scoring era didn't help, of course. But the looming shadow of the towering 1961 stats always, inevitably, obscured a clear view of Cash. In the immediate seasons following '61, he was often seen as a disappointment, a flop: his .265-ish, 25-homer-ish seasons weren't appreciated as the very good years they were, but were instead perceived as unsatisfying, as underperformances from a potential superstar.
And in the decades following, to anyone viewing his career on a stat sheet, the eyes are inevitably drawn to that dazzling 1961 line. Even from the remote vantage point of the dispassionate, objective observer, the extreme difference between the 1961 performance and all the others is what grabs attention and diverts one from the innate quality of all those other years. Even if you remove Cash's 1961 from his career, he remains a damn good player, but that fact isn't as obvious as it would be without the gaudy '61, always mugging and showboating there at the top of the page.
Pop the Cork
An incidental aspect of Cash's career that often comes up in discussion of him is the corked bat issue. One often hears references to the effect of, "He hit so well in 1961 because he used a corked bat that year." Cash did, in fact, admit to using a corked bat; I recall a Sporting News article in the mid-1970s which included photographs of Cash demonstrating precisely how he manufactured corked bats, in his home woodshop. But here's the thing about that:
– First of all, Cash admitted to using corked bats, not just in 1961, but throughout his career.
– Indeed, if Cash had used a corked bat in 1961, and then never done so again, he could fairly be considered just about the stupidest baseball player of all time. One might question Cash's ethics, but there is no evidence he was anything close to stupid.
– Most importantly, there is no good evidence that corking a bat actually provides physical benefit to a batter; the advantage gained in bat speed is counteracted by the advantage lost in bat mass. (It might provide the psychological benefit of a placebo effect, of course.)
Stormin' Norman
By all accounts, Norm Cash was a funny guy, presenting wry humor in a Texas drawl. He died tragically, a month before he turned 52, falling off a pier where his boat was docked in Lake Michigan and drowning. His baseball career was among the most intriguing of any; he was a very good player for a long time, who for reasons beyond our powers to explain or understand, enjoyed one spectacular season of greatness.
Steve Treder has been a co-author of every Hardball Times Annual publication since its inception in 2004. His work has also been featured in Nine, The National Pastime, and other publications. He has frequently been a presenter at baseball forums such as the SABR National Convention, the Nine Spring Training Conference, and the Cooperstown Symposium. When Steve grows up, he hopes to play center field for the San Francisco Giants.