The baseball has been flying out of parks like never before this season. As of the All-Star break, 3.04 percent of plate appearances in 2016 had resulted in home runs, besting 2000, the center of the steroid era, when 2.99 percent of plate appearances ended in the ball landing over the fence. Overall offense is still significantly lower — 4.46 runs per game in 2016 compared to a blistering 5.14 per game in 2000 — but the bump in home runs has baseball's conspiracy-minded fans wondering: is the baseball juiced?
Our best analysts are already on the case. At FiveThirtyEight, Ben Lindbergh and Rob Arthur took a deep dive into the evidence. While they weren't able to fully prove the balls are juiced, they concluded, "the deeper we dig into baseball's record home run rate, the harder it is to believe that it doesn't have something to do with the ball."
To me, though, what's more interesting than whether the ball is juiced is the speed and fervor the fan community has shown in assuming there is a juiced ball conspiracy. "At the risk of sounding like someone who believes in chemtrails and listens to Infowars religiously, I have a confession to make: More and more I'm convinced that juiced balls are causing a home run spike throughout baseball," Jeff Passan wrote in May after a surprisingly slugger-happy April put the juiced ball theory on the radar. ESPN got on the juiced ball story train in July as well. A thread on Baseball Think Factory got into a detailed discussion not just of if the juiced ball was real, but just how many times it had happened over the course of baseball's history.
The first juiced ball was intentional — baseball went to a cork-centered ball during the 1910 World Series to counteract the fact that early baseballs would soften after only a little bit of use, making scoring much easier in the earlier innings while the core was still hard. Home runs jumped from 0.12 per game in 1910 to 0.16 in 1911, per Baseball-Reference — still absurdly low by today's standards, but a significant 25 percent jump nonetheless. Journalists took to calling the new baseball the "rabbit ball," a term that occasionally lives on today.
But since then, offensive explosions and juiced ball conspiracy theories have come hand in hand more often than not. In 1920, Babe Ruth hit 54 home runs, obliterating his previous high of 29 set the previous season. The 1919 season had seen 0.21 home runs per game, the most since 1902, but 1920 set a record at 0.30 per game as a whopping 16 players finished in the double-digits. Just six hitters reached 10 home runs in 1919, and only Babe Ruth and Tillie Walker, with 11 each, made the mark in 1918.
In 1921, representatives from three teams, the Cleveland Indians, Brooklyn Dodgers and Pittsburgh Pirates, all told Baseball Magazine they were convinced a livelier ball was in play. Some were convinced the juiced ball was introduced to placate fans in the wake of the 1919 Black Sox scandal. This was never confirmed, but as Josh Chetwynd noted in The Secret History of Balls, a cushioned cork-centered ball was officially introduced in the middle of the decade, which would help explain how home runs per game remained above 0.3 for the full decade.
For the most part, though, the juiced ball conspiracy theory is a product of the past half-century or so. Most notable was the rabbit ball of 1987, something not only fans but a sizable contingent of major leaguers and their managers were convinced was influencing that season's explosion of offense. 1987's mark of 1.16 home runs per game was the highest in major league history to that point, as 1986 had been the only season to date with over one homer per game at 1.01.
"Can you imagine the Big Red Machine with that nitroglycerin ball?" Detroit manager Sparky Anderson asked after a May game against the Twins that saw the teams combine to hit eight home runs. Joked Twins ace Bert Blyleven: "I think some of the balls, instead of having one rabbit have three or four rabbits. I've gone through a lot of families."
Bobby Bonds, then acting as a hitting coach for Cleveland, told The New York Times, "I've taken batting practice and I've hit those balls. I've hit the ball as far as I did when I was 15 years old." He concluded, "Now I hit balls and I say, 'Oh my God,' and they clear the fence by 30 feet. All the tests can't convince me. I don't need tests on some machine. I go by contact." He predicted somebody would one day hit 80 home runs with the help of the new ball — he was close, but it took 14 years for his son to hit 73 and set the current home run record.
Rawlings, the game's official ball manufacturer, dismissed the claim. "It's a spring ritual to ask the queestion and it's a spring ritual on our end to say we don't know why it happens," a spokesperson told The New York Times. As Larry Granillo noted at SBNation in 2013, there were plenty of other explanations offered for the power surge. Some blamed organizations for rushing their pitchers through the major leagues. Others pointed to a shift in the game's great athletes from the ranks of the pitchers to position players. Ozzie Virgil, who hit a career high 27 homers in 1987, suggested a bat with superior balance was responsible for his powerful year.
Even the steroid era, once considered to be solely a time when the players were juiced, hasn't been safe from juiced ball theory. In 2007, a company called Universal Medical Systems Inc. made waves after it conducted a study on Mark McGwire's 70th home run ball from his record-setting 1998 campaign. "Examining the CT images of Mark McGwire's 70th home run ball one can clearly see the synthetic ring around the core — or pill — of the baseball," company president David Zavagno said, claiming this was sufficient evidence that MLB was juicing the ball to create the conditions that allowed for the McGwire-Sammy Sosa home run chase that many credit for saving baseball following the strike of 1994.
The significance of this synthetic ring, according to Zavagno, was that it "acts as both a spring and a 'stop.'" He said, "Much like a slingshot pulled back 10 or 20 degrees farther than normal, the subsequent restitution or rebound allows an object to fly faster and farther." Major League Baseball representatives acknowledged the synthetic ring, which spokesman Rich Levin said was more like a "cardboard washer." MLB COO Bob DuPuy told reporters, "We are satisfied that the ball comports with all major league specifications. Beginning in 2000, we have had annual independent testing done by UMass at Lowell, baseball research center, under the direction of Dr. James Sherwood, and those tests have showed full compliance with standards."
Of course, those yearly tests came two years after the juiced ball UMass analyzed. Jay Jaffe addressed this claim in a Baseball Prospectus book, Extra Innings: More Baseball Between The Numbers in an essay that was later republished in part on Deadspin. Jaffe cites other studies that have shown there are indeed synthetic fibers in newer baseballs — from 1970 and on, and it seems fairly clear that the makeup of the ball has changed in a very real sense over the past 50 years or so. However, that doesn't mean the balls are juiced. Jaffe quotes physicist Alan Nathan, who said, "What [Zavagno] shows is that the construction of baseballs has changed. There's no question that the construction has changed, the pill has changed, the percentage of wool in the windings has changed, some of it's synthetic now. There are structural differences between the baseballs."
But, critically, Nathan added, "Structural changes do not necessarily imply performance changes." He notes that specifications on major league balls are "so loose that the range of performance from the top end to the bottom end is so different" — large enough that two balls that fit the specification could have a 49.1 foot difference in launch potential.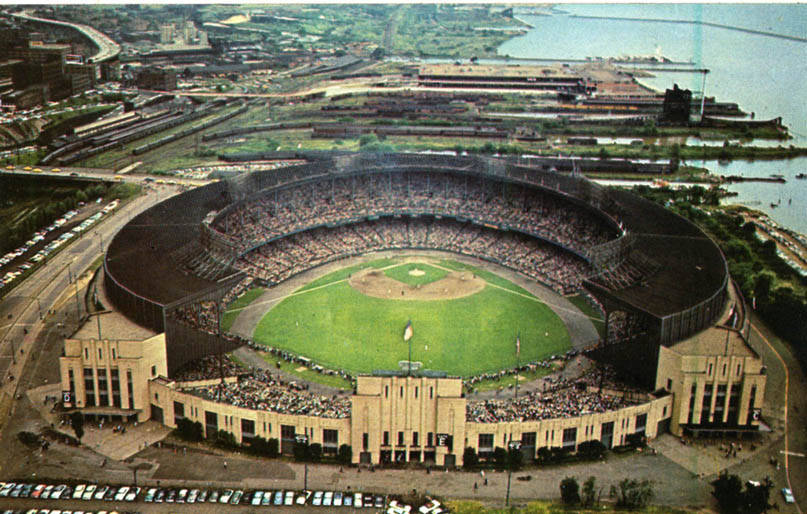 So, is something fishy? Perhaps, but there certainly isn't enough to prove anything, much like there hasn't been enough evidence found to prove a juiced ball in 2016. The process of manufacturing baseballs takes place on foreign soil, making it difficult to monitor, and has a large enough margin for error that two "standard" major league balls could have significant functional differences. It's a scenario that creates the perfect environment for conspiracy theories to fester, as when the truth is unclear, people will often decide to see what they want to see.
The common aspect of these theories is that baseball is somehow doing something clandestine by changing the ball. While I certainly understand the desire for MLB to tell us when such a big part of the game changes, particularly with the huge focus in baseball on historical records and comparisons between eras, the idea that MLB shouldn't or can't make such changes is silly. Baseball has changed its rules to promote what it has considered an optimal amount of run scoring for years. My favorite illustration is this 1927 chart of batting averages from Baseball Magazine, annotated with the rule changes that spurred particular spikes or dips as the years went on:
As much as baseball's traditionalist fan base may hate it, change is an inevitable part of the passage of time. Just as the way the game is played goes through changes — from the rise of bullpens full of 95 mph fastballs to the advent of the shift — so might the materials and manufacturing of the equipment it's played with. If MLB ever decided to turn the core of the baseball into a Super Ball, it should probably alert the fans and the players to such a change, if only to avoid the kind of firestorm the Japanese NPB found itself in earlier this decade.
None of the evidence surrounding any of the "rabbit ball" conspiracies suggests anything that extreme has ever happened — especially in the kind of nefarious, purposeful way conspiracy theorists might have you believe. But history shows baseball fans love to speculate and they love to theorize, and people will always manage to see what they want to see, even if there isn't much to back it up. And considering it's all harmless, who am I to get in their way? If they want to believe, I say let them believe.
Jack Moore's work can be seen at VICE Sports and anywhere else you're willing to pay him to write. Buy his
e-book
.