Elijah Dukes, an outfield prospect for the Tampa Bay Devil Rays, is sure to be a topic of conversation among general managers at this week's winter meetings in Orlando, Fla. The Rays have a surplus of talented young outfielders, and Dukes is among the candidates to be traded before the start of spring training.
Elijah Dukes is a prospect. He looks particularly good in the projection system I introduced in this year's THT Annual. In today's article I will follow up my piece on Chris Young and explain why Dukes is rated higher on my top 30 prospects list than he will be on most other similar lists. The career trajectories of similar players at age 22 suggest Dukes has a 46% chance to be among the top third of all major league corner outfielders by age 25. That's one of the highest values generated among current minor leaguers, but it also implies a 54% chance that he's not a star in his prime. And that's where the problems begin.
Dukes is a high-risk prospect. His athleticism and strong performance in all areas of the game suggest he's a future All-Star, but many people also believe that he will never realize his potential in the big leagues. He's not particularly injury-prone. And he doesn't have glaring holes in his game that might lead to struggles in the big leagues. He just has anger problems. Serious anger problems.
While these issues exclude Dukes from many discussions about baseball's top prospects, I will argue that on performance data alone he appears to be among the best in the minor leagues right now. In this article, I will share my projections for Dukes after chronicling his development as a baseball player.
History
Elijah Dukes says he can bench press 350 pounds and run the 40 in four and a half seconds. At 6'2″ and 245 pounds, he is built like a linebacker and was heavily recruited by Division I college football teams before deciding on a career in baseball. The third-round selection by the Devil Rays claimed the decision to give up a football scholarship to play baseball was due to his love of the game: "I just grew up wanting to play baseball."
Dukes' first season of professional baseball, for Single-A Charleston in 2003, was a mild success. He only hit .245, but showed a little power and stole 33 bases while playing center field. He struck out 130 times in 117 games that year, but since then his steady progress in making contact and hitting for more power as he rises through the minor leagues has been remarkable.
YEAR LEVEL  K/PA ISOP
2003    A    29% .121
2004    A    25% .135
2004    A+   21% .208
2005   AA    17% .191
2006  AAA    14% .195
In fact, this is exactly the kind of development everyone hopes to see from athletic teenagers who struggle with making contact, such as highly-touted Cameron Maybin of the Detroit Tigers organization. Realistically, very few of those teenagers continue to develop their ability to hit for power and get on base as consistently as Dukes has.
Dukes also demonstrated above-average patience at the plate for most of his professional career. He posted a .401 OBP with Triple-A Durham in 2006 and has walked in at least 9% of his plate appearances at every stop of his minor league career. Rays hitting coach Steve Henderson described Dukes' typical plate appearance as a "selective but aggressive process." Dukes was always patient enough to walk once every other game, but he used to chase off-speed pitches out of the zone and go through streaks of striking out four or five times over a couple games.
Dukes' pitch selection at the plate has improved a great deal since 2002, and that has greatly contributed to his high on-base percentages, both because of his high walk rate and because he's able to make contact more consistently and hit for a higher average than he was a few years ago.
Dukes appears to have it all. He's athletic, and analysis of his performance suggests he is a fairly complete hitter. No conversation about Dukes' history as a ballplayer would be complete, however, without acknowledging his problems with anger. When Dukes was 12 years old, his father was convicted of second-degree murder. Since then, Dukes has been arrested on multiple occasions on misdemeanor charges ranging from operating an unregistered vehicle to assault. Dukes usually doesn't look to his past as an excuse for his behavior, but he does admit that the circumstances made him "a little angry."
Dukes' anger has significantly affected his baseball career. Ejections and suspensions for on-field and off-field incidents have been the norm during his life as a professional ballplayer. To his credit, Dukes often says all the right things after failing to keep his cool. He acknowledges his mistakes, talks about his need for improvement, and has even voluntarily attended lessons on anger management. Dukes talks openly about how his problems are not going to be solved overnight and how he is looking to gradually improve his ability to think about a situation rather than react to it. He's saying all the right things, but is he really changing?
He probably is, but it's easy to see why some fans and some people in baseball may have given up hope. Dukes vowed to improve his conduct after an arrest and five ejections in 2005, but he was involved in a number of problems during the 2006 season. The Devil Rays sent Dukes home for a couple weeks in late April after he got into a heated argument with a coach in the clubhouse. He was also suspended by the organization following a June altercation with a teammate at the team hotel. In August, the International League suspended Dukes for five games due to his conduct towards an umpire. The Devil Rays organization followed up that penalty with a 30-game suspension that effectively ended Dukes' season. Executive vice president Andrew Friedman explained the suspension:
"One thing that's important to know in this is that we don't view this one particular incident as anything particularly major. It's a series of small incidents that we're trying to be proactive and get in front of to try and ensure that he has a productive major league career. He's 22 years old. And we have seen some improvement. And what's important is that he continues to make that improvement and understands that … a series of these small incidents add up over time."
While many people surrounding Dukes and the player himself are optimistic about some of the improvements he is making, consider Dukes' reassurances days after being drafted in August of 2002:
"I've been moving forward. I did bad and I deserved to be punished. I don't want to do nothing else bad. I want to start fresh. I'm a professional ballplayer and I'm coming to play."
Sound familiar? It's quite possible that he has matured a great deal during the past four years, but from the outsider's perspective the arrests, ejections, and suspensions suggest that progress has been slow. I don't doubt Dukes' ability to eventually manage his anger, and I am sure someone will give him a chance to play in the major leagues, but he is a gamble because at the moment he's a risk to seriously embarrass a major league organization.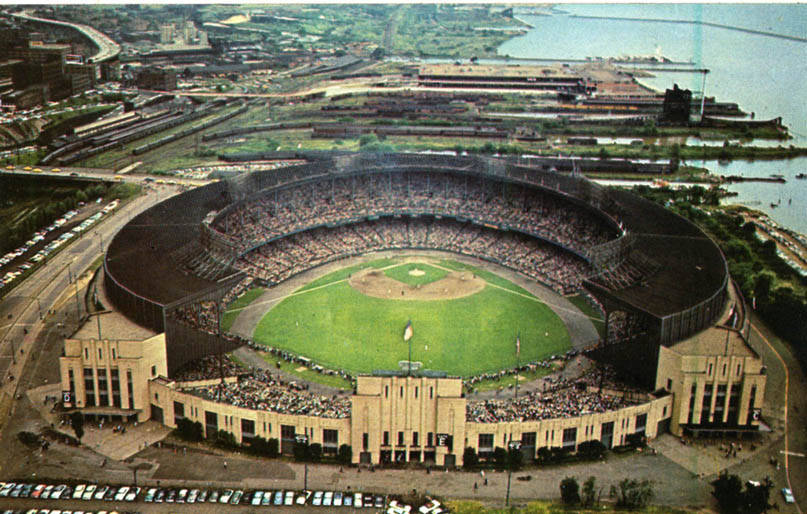 When Dukes is on the field, he plays with exceptional hustle and intensity. He regularly barrels into second basemen trying to turn a double play. In a game at Durham six months ago, Dukes managed to knock down a catcher and an umpire with a slide into home plate. He says he would like to become "like a big Pete Rose" and aptly models Rose's aggressive style of play.
Dukes did commit eight errors in only 76 games on the field during the 2006 season, but he takes pride in his defense, and his athleticism and instincts consistently earn rave reviews. Dukes is athletic enough to handle center field, but he is probably better suited for a corner outfield position. Most everyone agrees he has good range for a corner outfielder, runs efficient routes, and has a throwing arm strong enough for right field.
When Wes Bankston had to leave the Arizona Fall League due to injury, the Rays gave Dukes a chance to play in Arizona. He excelled at the plate, hitting six extra-base hits in eight games. He also played a little first base. It's not clear if the Rays are really considering Dukes as a future first baseman. It would appear to be a poor use of his athleticism, but the organization's outfield is crowded, so Dukes could be the odd man out.
Dukes stopped playing after two weeks in the Arizona Fall League due to what was originally described as shin splints. Several weeks later, however, Dukes underwent surgery to remove "loose bodies" from his knee. This is not a significant setback, and Dukes is on schedule to be fully healthy before spring training. It isn't the first time his knees have kept him off the field, however, so it is worth noting that Dukes' occasional leg problems, aggressive style of play, and history of suspensions suggest he won't be a guy who can be counted on for 162 games a year.
Projections
My projection system forecasts future performance by considering the development of similar players at age 22. Dukes projects to be at least an average corner outfielder in the major leagues as soon as next year:
          Year  Level   AVG   OBP   SLG  SB
          2006    AAA  .293  .401  .488   9
Projected 2007    MLB  .274  .352  .458   8
Projected 2008    MLB  .270  .350  .459   6
Projected 2009    MLB  .275  .352  .471   5
The projection suggests some increased power developing over the next few years, which certainly seems likely given Dukes' age and size. His projected on-base skills are solid, as they have been throughout his career. He could easily hit for a much higher average than .275, and not just because batting averages tend to be difficult to predict in the first place. The projections rely on a weighted three-year baseline, but Dukes could actually be a threat to hit above .300 if his recent tendency to put the bat on the ball at an above-average rate is sustainable.
I think Dukes is among the best outfield prospects in baseball right now. I know I'm in the minority, and I fully acknowledge that there is a non-trivial chance that Dukes screws up and wrecks a promising career. However, Dukes is also getting a lot of support from his organization, and he recognizes his problem. It is almost certain that Dukes' career will have "incidents", but everything is in place for him to manage himself enough to have a long career. Recent history offers us players like Milton Bradley and Carl Everett. These players were also labeled as problems at a young age and managed to have productive big league careers despite their anti-social tendencies.
Dukes' development as a hitter over the past four years has been exemplary. He is an athletic "five-tool" prospect who is disciplined at the plate and continues to improve his power production and ability to make contact, even as he faces more challenging competition. He is a future star as long as he allows himself to be.