Today, I will continue my series on prospects who I believe are widely underrated with an examination of the past and future of James Loney, a first baseman in the Los Angeles Dodgers organization. Loney won a batting title in the Pacific Coast League in 2006 and was called up to the major leagues on three separate occasions during the 2006 season. The left-handed hitter draws comparisons to John Olerud, Mark Grace, and Wally Joyner for his line drive swing and fielding aptitude at first base, but his low home run totals inspire questions about his readiness for a full-time role in the major leagues.
His role with the Dodgers in the near future has become less clear since the organization signed Nomar Garciaparra to a two-year contract in November. The Dodgers may look to trade Loney to address other needs this winter, but he could also be a useful backup to the oft-injured Garciaparra. Although many analysts suspect Loney doesn't hit for enough power to be a full-time first baseman, I will argue that he is already a viable candidate at first base and has a non-trivial chance of developing significant power at the plate in the coming years.
History
Loney was a two-way prep star and finished his senior year of high school with a 12-1 record and 120 strikeouts in 69 innings pitched. While he made headlines with his pitching and was only adequate with the bat for most of his high school career, he started hitting the ball with more authority during his final year of high school. Rick Carpenter, his high school coach, described his physical development as leading to his improved results at the plate:
"I think it's just an extra year of body maturity … I think the fact that he has gotten a little bit stronger this year has helped. He's just hitting the ball out of sight during batting practice."
Despite Loney's new and improved prowess with the bat, most scouts saw a southpaw with a 92 mph fastball and identified him as a future pitcher. The Dodgers made a splash by drafting him earlier than anticipated (he was the 19th overall pick) and as a hitter rather than a pitcher. Logan White, the Dodgers scouting director at the time, acknowledged that Loney could eventually return to pitching if his conversion to full-time hitter didn't work out, but at the time he predicted, "I don't think he'll ever see the mound again."
Loney did not complain about the shift to hitting full-time, and he immediately made a strong impression with his bat. His manager in the Pioneer League, Dann Bilardello, raved about Loney's disciplined approach at the plate and he finished his half-season in the Pioneer League with an impressive .371/.457/.624 line. He earned an aggressive promotion to the Single-A Advanced Vero Beach Dodgers that year, but his season ended abruptly when he was hit by a pitch on his wrist.
Loney's 2004 season started off slowly in Vero Beach, where he was playing against much more experienced competition. After two months, e was struggling to hit above .230 and concerns about his hand injury were lingering. Vero Beach hitting coach Brian Taxler had another theory about Loney's struggles, however. He suggested Loney was trying too hard to hit for power and instead encouraged the 19-year-old first baseman to go with each pitch and let the power come naturally.
"He was getting a little pull happy. We all go through that, but now he's hitting the ball all over the park."
Loney resurrected his season with a strong showing in the second half, and finished with .276/.337/.400 numbers at the plate.
He made a strong impression during the Dodgers spring training camp in 2004. Dodgers manager Jim Tracy lauded Loney's "tremendous idea of the strike zone" and suggested Loney could make it to the major leagues nearly as quickly as then-phenom Edwin Jackson.
Loney was promoted to Double-A Jacksonville before his twentieth birthday, but suffered another setback when he broke his finger while sliding into second base during the first week of the season. Loney eventually needed surgery when infection set in, and he did not return to the Jacksonville lineup until late May. He struggled to get his timing down following the long layoff and admitted that he "lost a lot of strength" because he was not able to maintain his regular workout schedule while the infection healed. Loney also missed time due to a knee contusion later in the year, and he finished the season with a disappointing .238 batting average and only four home runs in 104 games in the Southern League.
Loney made up for lost time with a strong showing in the Arizona Fall League later that year, but by now many people in the baseball community had serious concerns about his power development. Even before the finger injury disrupted his 2004 season, Loney had only managed seven home runs while playing half his games in one of the minor league's smallest parks, Holman Stadium of the Florida State League. The 2004 edition of the Baseball America Prospect Handbook suggested Loney "projects to hit 30 homers annually," but the following edition noted that "scouts have wondered when Loney's power is going to come."
His power has come in flashes since then. Loney launched three home runs in one week in April of 2005, but he finished the season with a total of 11 home runs. In 2006, he collected 43 extra-base hits in the Pacific Coast League, but only eight of those hits left the ballpark. Loney's batted ball charts suggests that he lifts an above-average proportion of balls into the air, but relatively few of those batted balls are pulled to the right side of the field. Instead, most of Loney's line drives and fly balls head to the gaps in the outfield or straightaway center field. It is possible that Loney does need to learn to pull the ball more often, or he may need more strength to lift the ball out of the deepest parts of ballparks.
Loney was called up to Los Angeles on three separate occasions during the 2006 season, and in the meantime he picked up the Pacific Coast League batting title with a .380 average. His high batting average was supported by a hitter-friendly home park and an unsustainable .404 batting average of balls in play (BABIP), but Loney has the skills to contend for a batting title at any level of play.
Projection
Loney's mean projected performance is not particularly impressive; my FIPro system suggests he could be a .280/.340/.420 hitter right now. That would put him in the same class as fellow National League West first baseman Conor Jackson. Loney's merely adequate projected performance isn't why I rate him as one of baseball's top prospects, of course.
In this year's Hardball Times Annual, I project that Loney has a 31% of becoming a star by age 25. What that means is that over 30% of players with comparable performances at Loney's age went on to achieve offensive production that would qualify them as one of the top-third of all regular first basemen in baseball during their prime. While most of his comparison players were only average big league first basemen or worse, a substantial minority went on to develop the kind of power that would make Loney a star in the major leagues.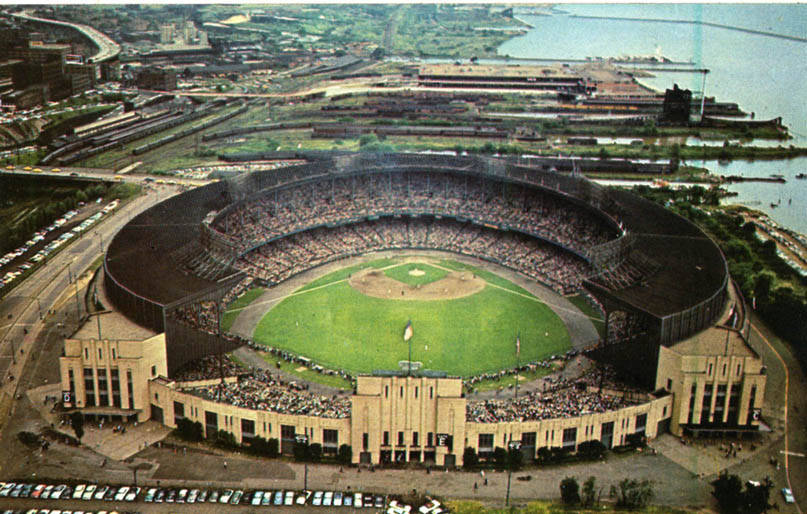 Shawn Green's career trajectory is an appropriate model of what Loney's development might look like over the next few years. Like Loney, Green was a highly-regarded draft pick out of high school with a nice-looking swing and a surprising lack of home runs during the first part of his career. In Green's first three seasons as a major leaguer, he posted strong batting averages (between .280 and .288) but came under criticism from many individuals, including manager Cito Gaston, for his low home run and RBI totals. With the help of hitting coach Gary Matthews, a 25-year-old Green finally started to generate above-average power production in 1998. Green achieved notoriety for becoming a 30-30 player and driving in 100 runs that year, and he maintained a slugging percentage above .500 for three of the four following seasons.
Dodgers infielder Ramon Martinez might be an unlikely candidate to play the role that Gary Matthews did. During Loney's second stint with the Dodgers in 2006, Martinez suggested that Loney change his grip on the baseball bat. Loney returned to the National League in September, and he launched three home runs during the final week of the regular season. Is this just another flash of power, or a harbinger of home runs to come? If the Dodgers remain patient with Loney, he could evolve into a good-fielding first baseman with excellent on-base skills and strong power production. While this outcome is far from a certainty, the relatively strong probability of such development is exactly what makes Loney such a valuable baseball prospect.