A couple of weeks ago, the baseball world was set ablaze by an incredible throw by Yoenis Cespedes in the eighth inning of a game against the Angels. His impressive throw from the left field corner to home plate was seen by many and ignited comparisons between his arm and many other powerful outfield arms from the past. Most of these debates, however, were based on qualitative and word-of-mouth arguments. What if we could quantify just how good Cespedes' throw was and compare the qualities of his throw to those of other throws?
Well, we can, as long as we know two crucial pieces of information: time of flight and distance traveled. By carefully analyzing video clips of said throws, I was able to determine the approximate distances and times of flight for each of the throws. To determine the distances traveled I used Google's distance tool and my best judgment to approximate where on the field the player was. Also, the times of flight were calculated both by counting frames of the videos and by using the tried-and-true method of a stopwatch. Once those parameters were determined, I used Alan Nathan's trajectory calculator to estimate the launch angle and speed of each of the throws. In using that tool, some assumptions were made and kept constant when analyzing them all. The drag coefficient (Cd) was assumed to be 0.350 and spin rate to be 1500 rpm. Also, I estimated that all of the throws were released from 6 feet above the ground. These parameters play some role, albeit not a very important one in determining the trajectories of the throws. Finally, the correct elevation of the stadium was used in the calculator, which has an effect on the several throws occurring in Denver.
Now, onto the throws. All of these great arms are from the last 15 years primarily because there is reliable and clear video of them so that the time and distance could be determined relatively easily. I wished to study Dave Parker's throw from the 1979 All-Star Game and Bo Jackson's laser in 1993, but they occurred at the Kingdome and old Yankee Stadium respectively. Sadly, neither of these stadiums are still standing today therefore I am unable to calculate the distances with Google's distance tool. (Come on, Google! You have self-driving cars but you can't go back in time 35 years and take pictures of baseball stadiums?)
Yoenis Cespedes, June 10, 2014
First off is the throw that sparked the debate. Yoenis' cannon has already been analyzed in-depth by Alan Nathan in a recent Baseball Prospectus article. He found that the ball was in the air for 2.80 sec and flew 300 ft. My analysis corroborated his findings. Given these parameters, he found that Cespedes released the ball at 101.5 mph and at an angle of 10.0 degrees. The trajectory is shown in the plot. In this plot and all others, the red dots show the position of the ball in half-second intervals and the bar on the right shows the location and height of the ball when it was caught.
That speed is impressive, but how does it stack up against some of the best throws of the past 15 years?
Yasiel Puig, June 3, 2013
In Yasiel Puig's first game, he caught a fly ball on the warning track in right field and then fired to first to double off the Padres' runner and end the game. It was an impressive throw that sparked Puig-mania and gave a new meaning to the phrase "Cuban Missile Crisis". The wall in right field of Dodger Stadium is measured at 330 feet, but Puig was closer to right center and threw it from the edge of the warning track to first. Based on the video, it appears that the ball is caught by Adrian Gonzalez about 4 feet off the ground after travelling 280 feet. I estimated the time to be 2.56 seconds. Based on that, I found that Puig threw the ball at 100.2 mph and about 8.9 degrees. The trajectory of Puig's throw is shown below.
Rick Ankiel, April 16, 2012
Rick Ankiel is a pitcher-turned-outfielder and is well-known for his cannon of an arm. Back in 2012 he delivered a strike on a fly from center to home plate. Jordan Schafer, the Astros' runner on third, didn't attempt to go home on the fly ball, but he most certainly would have been out by a mile. Ankiel's throw hit his catcher Wilson Ramos in the chest about 4 feet off the ground after being in the air for 2.72 seconds and traveling 285 feet. I found that the ball left his hand at a 10.4 degree angle at 97.2 mph.
Rick Ankiel, May 7, 2008
In a 2008 game against the Rockies, Ankiel gunned down two runners: Willy Taveras in the 1st inning and Omar Quintanilla in the 8th. The first throw was off a sacrifice fly as he gunned down one of the fastest runners in the game at the time in Willy Taveras (he stole 68 bases that season). Ankiel threw the ball to Troy Glaus at third from 280 feet away and Glaus caught it only about a foot off the ground. I estimated that the ball was in the air for 2.57 seconds. From these parameters, he released it at an angle of 10.4 degrees and a speed of 95.2 mph.
The second throw was from deep on the track in left-center and again went all the way to Troy Glaus to nab Quintanilla trying to stretch a double into a triple. Impressively, Glaus has to reach up to catch the ball approximately 7 feet off the ground when the ball got to the base. According to the video, Ankiel's throw traveled 325 feet in only 3.10 seconds, which means he released it at 97.4 mph and at an angle of 14.3 degrees.
Ichiro Suzuki, April 11, 2001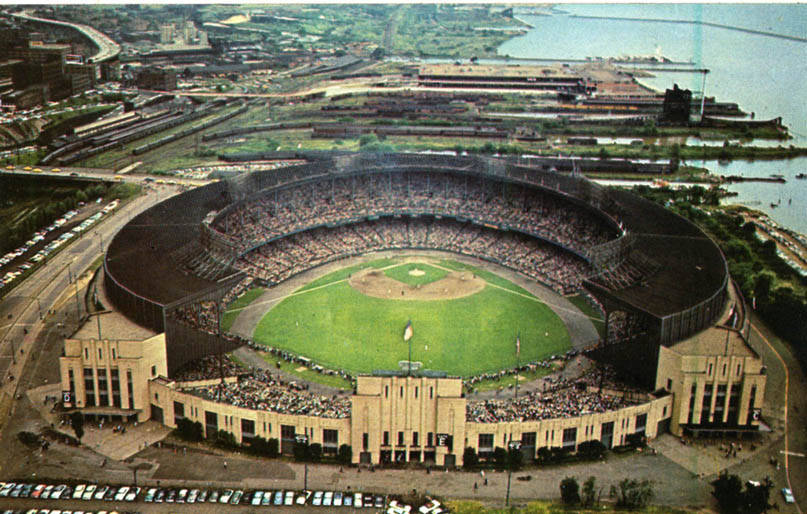 Ichiro burst on the scene in 2001, winning both Rookie of the Year and AL MVP, but the highlight of that season could be this throw. His throw nailed Terrence Long as he tried to go from first to third on a single to right. Ichiro had a head of steam behind the ball as he threw it approximately 215 feet right to the bag. I estimated that the ball was only in the air for 1.93 sec. Therefore, the ball left Ichiro's hand travelling 94.2 mph but at an astonishingly low angle of 5.9 degrees.
Vladimir Guerrero, July 7, 2001
Vladimir Guerrero is known for his bad-ball hitting, but also for his incredibly strong arm. On this throw, Guerrero throws Alberto Castillo out at home after fielding a base-hit in right-center. I estimated that the ball was in the air for 2.74 seconds and travelled 295 feet. Using these parameters, I then found that Guerrero released the ball at 100.6 mph and an angle of 9.1 degrees.
Jose Guillen, April 27, 1998
Last, but not least, a throw that many regard as one of the best ever: Jose Guillen's incredible throw from the right field track to third base to rob Neifi Perez of a triple. The ball arrives at third base about 3 feet off the ground and in enough time for Perez to be out by a couple of steps. I estimated that the ball traveled 335 feet in 3.05 seconds. According to these numbers, Guillen had to have released the ball at 101.6 mph and an angle of 12.2 degrees.
Comparison
The table below summarizes all of the information presented above for easy comparisons. Note that the average horizontal speed is just the distance divided by the time.
Comparing the Great Throws
| | | | | | | | | |
| --- | --- | --- | --- | --- | --- | --- | --- | --- |
| Player | Date | Ballpark | Distance (ft) | Time (sec) | Avg Horiz Speed (ft/s) | Catch off ground (ft) | Release speed (mph) | Release angle (degrees) |
| Yoenis Cespedes | 6/10/14 | Angels Stadium | 300 | 2.80 | 107.1 | 4 | 101.5 | 10.5 |
| Yasiel Puig | 6/3/13 | Dodger Stadium | 280 | 2.56 | 109.4 | 4 | 100.2 | 8.9 |
| Rick Ankiel | 4/16/12 | Nationals Park | 285 | 2.72 | 104.8 | 4 | 97.2 | 10.4 |
| Rick Ankiel | 5/7/08 | Coors Field -1st | 280 | 2.57 | 108.9 | 1 | 95.2 | 10.4 |
| Rick Ankiel | 5/7/08 | Coors Field-8th | 325 | 3.10 | 104.8 | 7 | 97.4 | 14.3 |
| Ichiro Suzuki | 4/11/01 | Oakland Coliseum | 215 | 1.93 | 111.4 | 1 | 94.2 | 5.9 |
| Vladimir Guerrero | 7/7/01 | SkyDome | 295 | 2.73 | 108.1 | 1 | 100.6 | 9.1 |
| Jose Guillen | 4/27/98 | Coors Field | 335 | 3.05 | 109.8 | 3 | 101.6 | 12.2 |
Yoenis Cespedes' throw had the 2nd fastest release speed and the third largest distance. Jose Guillen's throw is one of the most impressive for its high speed and relatively low angle. Surprisingly, Ichiro's throw was only released at about 94 mph, which I found to be low considering he had a running start before getting to and throwing the ball. All of the players took some bit of a crow-hop to get their feet under them, but Cespedes' may have been the smallest. Puig's throw is also impressive because his momentum was taking him towards the right field line before he adjusted and quickly threw to first.
All of these throws are acknowledged for their speed, distance, and accuracy, but also because they resulted in outs. There may be other better throws simply from a physics point of view, but that have been forgotten because they were unsuccessful. Yoenis Cespedes' throw may end up being one of the best of the year and one can see that it stacks up nicely against great throws from the past. However, I do not wish to declare a winner; I only hope that this analysis will introduce quantitative arguments into what are normally emotional debates and try to turn pathos into logos.
References & Resources
Thanks to my adviser, Dr. Alan Nathan, for his guidance with this project, and also to Alex Lang for his editing assistance.
Eric Lang is an aspiring physicist and baseball analyst. Follow him on Twitter
@Langendorfer2
.