Beer needs baseball – baseball needs beer – it has always been thus.
– (Cincinnati) Red Reporter
For brewers and owners of baseball teams, a good draft is a must, but a great draft is preferable. And bad hops are anathema in both pursuits.
Of course, brewing goes back to the infancy of civilization and the earliest days of agriculture, a claim that cannot be made by baseball. American history, however, is relatively short, and beer and baseball have been around for most of it. During the seventh inning stretch when they play God Bless America, the picture really comes into focus when you reach the "oceans white with foam" line and swap out "beer steins" for "oceans."
Despite movie westerns that imply that "fire water" was something new to the Amerinds, the indigenous folks had a corn-based alcoholic beverage of their own. Technically, it probably wouldn't qualify as beer today, and the ball games the various tribes played were not close to baseball. But the New World was hardly a blank slate when the Europeans arrived.
The colonists didn't play baseball (though they might have played some forerunner of the game), but they certainly had their favored methods of making adult beverages. George Washington and Thomas Jefferson were both home brewers (the latter also was into making wine). Contemporary beer geeks often cite Benjamin Franklin, who supposedly said, "Beer is proof that God loves us and wants us to be happy." He also once said, "Fart proudly," which may be an inevitable corollary of the previous quotation. So don't blame it on the dog, blame it on barley. If you name your dog Barley, as a friend of mine once did, you can have it both ways.
In the mid-19th Century, the arrival of hordes of Germans and Catholics (often overlapping) was a game-changer. Beer and Catholicism went back a long way, as monasteries had played a key role in European brewing history.
Like the colonists, the Germans brought their Old World brewing skills to the New World, or anywhere else they settled. As the number of Germans and/or Catholics increased in America, they added up to a formidable countervailing force to the temperance movement that had begun in the 1820s.
While beer was surely popular when the National League debuted in 1876, alcoholic beverages were not on sale at ballparks. That was the way the NL wanted it. As is the case with monopolies, the National League had things its own way until the American Association came along in 1882.
The American Association decided that the best way to compete with the National League was to appeal to blue collars rather than bluenoses. The association's three-prong strategy was to offer lower ticket prices, Sunday games and alcohol sales. The fact that brewery and distillery money was behind many of the teams obviously had something to do with the decision.
The NL scoffed at the upstart league, referring to it as the Beer and Whiskey League. The American Association's response was…yeah, right…so what? The fact that AA could stand for American Association or Alcoholics Anonymous is a bit of historical irony.
Eventually, the National League withstood the challenge and absorbed the best players and teams of the American Association, which threw in the towel after the 1891 season. In a sense, however, the American Association had the last laugh, at least in regard to adult beverage concessions. Thus the strong link between beer and baseball was forged.
One of those American Association owners was Christian Friedrich Wilhelm (usually just Chris) Von Der Ahe, an early version of the baseball beer baron, who owned the St. Louis Brown Stockings, now better known as the Cardinals.
The Brown Stockings had a checkered past and a nebulous future when Von Der Ahe took over and placed the team in the newly formed American Association in 1882. Von Der Ahe was not a brewer but a saloon operator. He couldn't help but notice the uptick in business on game days. Noticing that fans liked to drink before and after a game, he suspected that maybe, just maybe, they'd also like to imbibe during the game. Hard to believe that there was once a time when the issue was in doubt.
So Von Der Ahe installed a beer garden at Sportsman's Park. The innovation was a big success. Thus beer and baseball were fused in St. Louis before Gussie Busch was even born!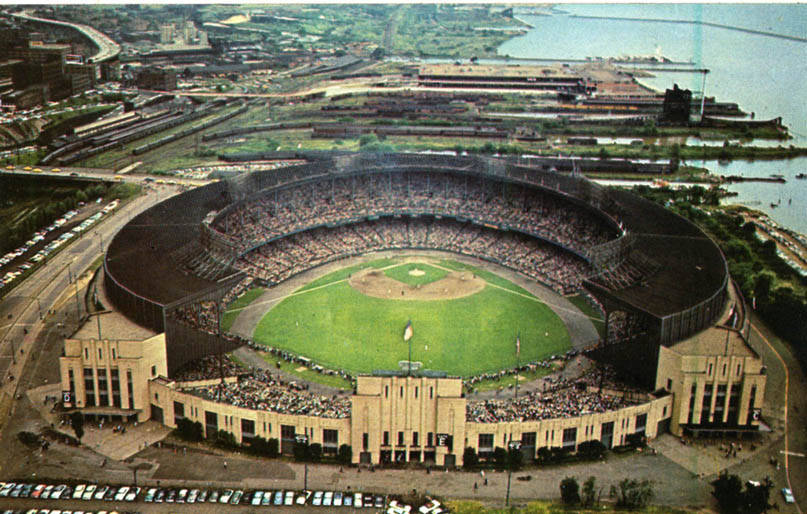 Under Von Der Ahe's ownership, the Browns, as they were more popularly known, became something of an American Association dynasty. The combination of a winning team, cheap ticket prices, and beer at the ballpark made Von Der Ahe a wealthy man…at least for a while. Without going into detail, let's just say he lost it all and went back to being a saloon keeper. He died of cirrhosis, which Carrie Nation might have called poetic justice.
But there was no denying that beer was good business. Thanks to its growing popularity (and a growing population) the number of breweries in America grew apace. There were 2,300 breweries in America by 1880, which might sound impressive, but in that same year, Germany, with about 45 million people (about 5 million fewer than the United States), had roughly 19,000.
In the States, the number of barrels brewed went from 6,574,617 in 1870 to 13,347,111 in 1880, to 27,561,944 in 1890, to 39,471,593 in 1900 to 59,552,299 in 1910. At some point in the 1890s, Pabst or Anheuser-Busch (my sources differ) became the first brewery to eclipse a million barrels. Those amber waves of grain were being transformed into more and more amber (among other colors) alcoholic beverages.
In days of old, it was not at all unusual for ballplayers to work in saloons during the off-season. The more affluent (e.g., John McGraw) opened their own establishments. In some cases, it was possible to go to work for a brewery. When Roger Maris retired from the Cardinals, Gussie Busch got him a Budweiser distributorship in Central Florida. Tommy Henrich, in-between coaching stints, was the head man at Red Top Brewing in Cincinnati from 1954-1956.
In the second decade of the 20th century, however, beer-related employment was increasingly rare for ballplayers. A number of states had taken the pledge before the 18th Amendment (or the Volstead Act) was passed in 1919. One suspects that during Prohibition, serious drinkers were delighted to catch on with Canadian minor league teams. One also wonders about how many ballplayers spent their offseasons in the employ of bootleggers.
Another factor that altered drinking habits just before Prohibition was anti-German propaganda before and during U.S. involvement in World War I. In some circles, drinking beer was considered anti-American due to the preponderance of Germans in brewery ownership. Of all the wartime propaganda in history, this might have been the most heinous!
With Prohibition following closely after World War I, beer was absent from America's ballparks after the 1919 season. One can imagine the consternation on Chicago's South Side. First the Black Sox, now this! Today, Cubs and White Sox fans lead the majors in per capita beer purchased at the ballpark (the Cardinals and Brewers are right behind them). I don't know who the beer champion was in 1919, but I suspect the two Chicago teams were high on the leader board. For sure, Al Capone didn't do any marketing studies to see if there was a demand for beer in the Second City during the 1920s.
No telling how much concession revenue was lost in the 13 seasons that spanned Prohibition. Of course, the official number of barrels produced approached zero (the low point was 1930 when a mere 3,681,183 barrels of near beer were brewed), but not all the breweries disappeared. Production did not match pre-Prohibition heights till the late 1940's, but since then, for the most part, the numbers have gone onward and upward. By 1992, Americans were consuming 5.89 billion gallons of beer. That was enough to fill up the Houston Astrodome more than 12 times! My source on that matter did not specify football or baseball configuration, but it's an impressive volume nonetheless. Come to think of it, the Astrodome was shaped like a giant brew kettle.
Before Prohibition (almost half a century before the Astrodome), there were a few nationally-distributed beers (Schlitz, Pabst, Anheuser-Busch) and some popular regional breweries. They converted to near beer, soda pop, or some other product to keep their doors open, while the small breweries vanished. A number of brewers who returned after Prohibition found that their facilities were antiquated or the start-up costs were too burdensome and disappeared a second time – this time for good.
Prohibition was repealed on Dec. 5, 1933, but earlier in the year Congress had passed legislation decreeing that 3.2 beer was not intoxicating and could be sold legally. Even by the specious standards of Congress, that reasoning was highly suspect, but at least it was a step in the right direction. April 7, 1933, was the first day Americans could legally upgrade from near beer to weak beer. So, in a sense, Opening Day 1933 was when beer and baseball reconciled.
In fact, the first brewery to apply for a 3.2 license was Falstaff of St. Louis. The following year, its regular strength brew was available at Sportsman's Park, Chris Von Der Ahe's old stomping rounds. Falstaff is no longer around (Pabst now owns the rights to the name), but its relationship to baseball was notable in many respects.
In 1941, Dizzy Dean started broadcasting Browns games and pushing Falstaff. When Eddie Gaedel stepped to the plate on that fateful August afternoon in 1951, the fans were celebrating Falstaff Day. In 1960, Falstaff again teamed up with Dizzy Dean, who had moved on to the CBS Game of the Week (with Pee Wee Reese) in 1960. And from 1971 to 1981, Harry Caray and Falstaff were an integral part of White Sox broadcasts. Harry (somehow it seems right to refer to him by his first name) will long be remembered for his trademark exclamation of "Holy Cow!" While in the employ of the White Sox, the full phrase was "Holy Cow! Have another Falstaff, folks!"
Come to think of it, take those goggles off Harry, give him a fake beard and Elizabethan duds, and he would have been the very embodiment of Sir John Falstaff!
Of all the play-by-play announcers in baseball history, perhaps none is more linked with beer than Harry Caray, who was legendary not just for promoting beer (in addition to Falstaff, he promoted Griesiedieck and Budweiser for the Cardinals and Old Style for the Cubs) but also for consuming it. One of the great moments in American baseball/beer history occurred after the 1969 season when Caray got in Dutch with Gussie Busch and brought a six-pack of Schlitz to a press conference wherein he announced his resignation from the Cardinals.
Harry died in 1998, but his beery legacy lives on at Harry Caray's Tavern on the Navy Pier in Chicago. Also, there is a statute of Harry outside Wrigley Field, where fans have been known to place empty beer cans in his open hand.
The Harry Caray career is a case in point as to how important radio was in tying together beer and baseball. Of course, beer advertising was nonexistent during Prohibition. Radio broadcasts of baseball games had begun during Prohibition and eventually beer commercials became part and parcel of the baseball experience. As Falstaff had done, local beers began hooking up with hometown teams until it became a fact of life in major league cities.
In metro New York, for example, Schaeffer, Knickerbocker (the name for a member of the early Dutch aristocracy of Manhattan), Rheingold and Ballantine were all readily available. Knickerbocker (more often shortened to "Knick," as with the basketball team) was a particularly appropriate sponsor, as Alexander Cartwright's Knickerbockers was one of the teams that played in that seminal 1849 game in Hoboken, N.J.
Knickerbocker beer was brewed by Jacob Ruppert, who did pretty well for himself and decided to buy himself a baseball team. When he bought the Yankees in 1915, they were in their pre-Bambino doldrums – but for that reason, the price tag on the team was reasonable. Ruppert put a lot of his beer profits into the team and baseball was never the same. Along came Ruth, then along came Yankee Stadium and the Yankees' dynasties. Despite Prohibition, Ruppert prospered.
Prohibition all but killed off Knickerbocker beer, but by then, Ruppert was more of a baseball baron than a beer baron. In fact, his name appeared on two minor league parks of Yankees farm teams. The longtime (1926-1949) home of the Newark Bears was known as Ruppert Field from 1934. Even today, the current Newark Bears team (last year in the CanAm League but status uncertain in 2014) had a mascot named Ruppert. Also, the ballpark in Kansas City (later known as Municipal Stadium, the home of the major league A's and Royals) was known as Ruppert Stadium from 1937-1943.
And in 2013, Jacob Ruppert was posthumously inducted into the baseball Hall of Fame. His plaque in Monument Alley at Yankee Stadium (installed in 1940, one year after his death) characterizes him as "Gentleman – American – Sportsman." No mention of brewer, but that's what made one and possibly two of the aforementioned possible.
After Ruppert's death, Knickerbocker migrated to the New York Giants, while Ballantine (brewed in Newark) became associated with the Yankees. Announcer Mel Allen referred to Yankee home runs as "Ballantine blasts." A good thing Jacob Ruppert wasn't around to hear that.
Eventually, Knickerbocker was taken over by Rheingold, which later became "The Official Beer of the New York Mets," with all the customary cross-promotions. I recall a Mets yearbook from either 1963 or 1964 with a classic beauty-and-the-beast ad featuring close-ups of Casey Stengel and Miss Rheingold (either Loretta Rissell or Celeste Yarnall, depending on the year). In those days, the Miss Rheingold contest was a big thing in the northeastern states. Unlike other beauty pageants, voting was open to the (presumably over 21) public. The participation rate among eligible voters could only evoke envy on the part of candidates in conventional elections.
Meanwhile, in the borough of Brooklyn, Schaefer established a relationship with the Dodgers. Among other advertising media, the Schaefer beer sign on the Ebbets Field scoreboard was not only a landmark but a boon to fans keeping score, as an "H" or "E" would light up to indicate whether a questionable play was a hit or an error. (The Southwest Airlines sign at the Ballpark in Arlington used to do this also.)
Schaefer had been in Brooklyn since 1915, and the company history dated back to a Manhattan brewery in 1842. That was a benchmark year in beer history, as that was the year the Pilsner style – a lager so called because it originated in Plzen, Bohemia – was introduced. It was the first successful blond lager. In fact, it's still produced as Pilsner Urquell [Original] in what is now the Czech Republic.
Without going into too much detail, lagered (German for stored) beer was something new on the scene. Unlike ale, it was stored at colder temperatures and the fermentation occurred on the bottom, not the top of the concoction, as had been the case with previous brews. The beer was lighter, paler, and less bitter than ale and stout – in other words, easier to guzzle – thus appealing to a broader class of drinkers everywhere it was introduced.
The lager craze swept Europe and America and breweries scrambled to add lager to their traditional offerings. In St. Louis, Eberhard Anheuser and his son-in-law, Adolphus Busch, who had started their own brewery just before the Civil War, started brewing their own lagered beers. Eventually, they came up with Budweiser, the company's flagship beer, born in 1876, and a longtime household word. Anheuser-Busch's formal association with the Cardinals dates back to 1953, when Gussie Busch purchased the team. Sportsman's Park was renamed Busch Stadium, and the name has stuck to the two ballparks that supplanted the original. Anheuser-Busch no longer owns the Cardinals, but it is difficult to imagine a final divorce decree involving Budweiser and the team.
Lager conquered the rest of Americas as surely as it conquered St. Louis. The conquest was largely complete by the time the American Association started selling beer in American ballparks. Consequently, almost all the beer consumed in ballparks since day one has been lager. And almost every team was linked with beer in one way or another. If a brewery didn't own a team, it might sponsor the broadcasts. Trying to find a ballpark without a sign (or a program without an ad) for a local beer or an out-of-town beer with a strong local presence would be something akin to tracking down a unicorn.
Philadelphia was not far from Newark, so Ballantine also advertised on Phillies games. Ballantine's famed three-ring sign ("purity, body, flavor"), supposedly inspired by intersecting rings of moisture left by beer mugs on a bar, was proudly displayed at the top of the Connie Mack Stadium scoreboard in right field. In fact, in 1964, the ad might have jinxed the team.
The ad campaign in those days had an American Indian theme highlighted by such slogans as "Totem home plenty" or "Totem home six-pack." At some point in the season (I think it was June), when it became obvious the Phillies were serious contenders, the scoreboard slogan changed to "Totem Home Pennant." That was appropriate for the rest of the summer – but then came the autumnal equinox and a 10-game losing streak. During that stretch, NL opponents treated the Phillies worse than the Sioux treated Custer. The result was a blown pennant – one of the most notorious in baseball history. Presumably, Philadelphia baseball fans cried in their Ballantine beer. For whatever reason, Schmidt's, a local beer, later became the sponsor of Phillies games.
Moving a little further south, National Bohemian (more popular known as Natty Boh or sometimes just Boh) held sway in Baltimore. National Brewery boss Jerrold Hoffberger had been involved with the Orioles ever since they arrived in 1954. Senators owner Clark Griffith objected to placing an American League franchise so close to his, but Hoffberger mollified him by offering up National Bohemian as a sponsor for Senators games. In 1965, Hoffberger upgraded from a minority to majority shareholder, reigning as Orioles president until 1979.
Frank Cashen, Hoffberger's advertising director at National Brewing, served as GM of both the Orioles and the Mets, and did a good enough job to be voted into the Hall of Fame of each team.
It's a bit of a stretch to go from advertising VP of a brewery to GM of a major league team, but beer advertising and baseball have made for a season-long Oktoberfest.
The famous Miller Lite commercials ("tastes great… less filling") used a number of retired baseball players (among others, Boog Powell, Billy Martin and Marv Throneberry), and even an umpire (Jim Honochick) and an owner (George Steinbrenner), as well as notable names from other sports.
The suds 'n' studs approach to beer advertising is hardly new. In 1909, for instance, Budweiser was advertised as "The Proper Drink for Athletes in Training." After beer cans were introduced in 1935, commemorative containers for championship teams or special events became prized collectibles.
Oftentimes, former players turned play-by-play announcers were engaged in promoting the sponsor's brew. In heavily German Cincinnati, (sometimes jokingly referred to as Zinzinatti), baseball was sponsored, in succession, by Burger, Hudepohl and Wiedemann's. Former pitchers Waite Hoyt and Joe Nuxhall were among the pitchmen.
Meanwhile in Detroit, Goebel (later Stroh's) sponsored the Tigers. In Boston, Narragansett Beer (actually out of Cranston, R.I.) sponsored the Braves in 1944 and later went to the Red Sox, with whom they remained till 1969. During his tenure as Red Sox play-by-play announcer, Curt Gowdy was renowned for the famous phrase, "Hi, neighbor, have a 'Gansett."
So beer commercials became an accepted part of the baseball experience for those listening or viewing at home, while fans at the ballpark viewed advertising signs on the outfield walls or scoreboards. Over time, this trend evolved to the point where the name of the park itself was an advertisement (e.g., Miller Park, Coors Field). Even those fans who wait till after the game to read about it, whether on the internet or the local newspaper, will likely encounter the name of the ballpark somewhere in the account. It's more of a plug than a full-fledged ad, but the brand name still comes through loud and clear.
There was a time when naming a ballpark after a beer would not have been allowed. When Gussie Busch bought the Cardinals in 1953, he wanted to change Sportsman's Park to Budweiser Park, but Commissioner Ford Frick put the kibosh on that plan, so Busch named the park after his family…which just happened to be a brewing dynasty. So in a sense, every time the Cardinals took the field at Busch, it was one big commercial, even if the name Budweiser never came up.
I wouldn't know how to research major league ballpark advertising revenues, but I have to believe that when television came into the mix, the rates for advertising signs at the ballpark must have skyrocketed, as team management could justifiably say that the sign would be seen by a lot more people, albeit remotely and in black and white. If your beer ad was in a strategic location, the TV audience couldn't help but see it.
Telecasts of baseball proved to be just as suitable for beer commercials as radio had been. In the years immediately after World War II, TV sets in bars were more common than in living rooms. Advertisers couldn't help but note the hordes of fans shoehorned into New York area taverns to watch the 1947 Dodgers-Yankees series. Given that viewership, one could rightly conclude that almost 100 percent of the audience was composed of beer drinkers, and they were probably slaking their thirst as they were watching.
Beer, of course, reached the west coast long before Major League Baseball did. The relationship between beer and baseball in the Pacific Time Zone paralleled the scene back east, as Portland, Seattle and San Francisco were major brewery centers.
The most notable of these relationships was between Rainier Beer and the Seattle minor league team, also known as the Rainiers from 1920-1921 and from 1938 to 1964. The Rainiers' home, Sick's Stadium, was named after Emil Sick, head of Rainier Brewing. I don't know if the Pacific Coast League had any rules about naming teams after brands of beer, but Sick could always point to Mt. Rainier in the distance (if it wasn't overcast – which is usually the case in Seattle) and say that his team nickname derived from the mountain, not the beer. Whether named after the beer or the mountain, the Triple-A Tacoma Rainiers are now carrying the torch.
Sick's Stadium outlasted the Seattle Rainiers and Emil Sick, and in 1969 it was the home park of the Seattle Pilots during their one-season history. After that brief tenure in a ballpark named after a brewer, the franchise really upgraded when it moved to Milwaukee in 1970 as the current incarnation of the Milwaukee Brewers.
Perhaps big beer's finest hour in baseball was the 1982 World Series (referred to as the Suds Series or the World Beeries) between the Brewers and the Cardinals, as Milwaukee and St. Louis were the two American cities most closely associated with national beer brands. Milwaukee was home to such brands as Pabst, Miller, Schlitz, Old Milwaukee and Blatz, among others, while St. Louis was dominated by Anheuser-Busch, best known for Budweiser and Michelob.
The Brewers, of course, by their very name, evoke the baseball-beer link. They even have a sprig of barley included in their logo. With the exception of the Braves' tenure (1953-1965), pro baseball teams in Milwaukee have always been known as the Brewers.
Ironically, beer was partially responsible for driving the Braves out of Milwaukee. Before 1962, fans were allowed to bring beer into County Stadium. Given the tailgate culture in that region, one can see why taking one's unopened cans of beer from the parking lot into the stadium was a natural progression. But management dictated otherwise in 1962 and the bad PR that arose from that decision (though later rescinded), as well as the slowly deteriorating fortunes of the Braves from the golden age of the 1950s, slowly but inexorably prodded the move to Atlanta in 1966.
Of all the major league franchise shifts of the 20th century, Milwaukee was the only city to be left without a team, as the other cases involved two-team cities shedding a team (or in the case of New York, a three-team city shedding two). And it happened to Milwaukee twice; its original American League franchise had moved to St. Louis to become the Browns after the 1901 season. As a consolation prize, the American Association Brewers were an exceptionally stable franchise for the first half of the 20th century.
If you heard the phrase, "The First Great Milwaukee Brewer," you might be tempted to respond "Robin Yount," but don't bother. The phrase requires no response, as it was an old advertising slogan for Pabst.
In a city noted for beer consumption, Milwaukee fans were drinking responsibly when drinking responsibly wasn't cool. What better evidence than The Brewers' Ten Cent Beer Night, which occurred on June 18, 1971, with 27,474 on hand and no riots. This was three years before the infamous Ten Cent Beer Night at Cleveland on June 4, 1974. On that occasion, the 25,134 fans consumed approximately 60,000 beers, which doesn't sound excessive, considering it was 3.2 beers per person. The real problem seems to have been the bad blood between the Indians and the Rangers, their opponent on that rowdy evening. That was the impetus to change a collective beer buzz to a collective buzzsaw.
Amazingly, the Indians did not cancel their next Ten Cent Beer Night, which occurred on July 18. There was no trouble that night, perhaps because the opponent was the A's, and perhaps because the per-purchase limit on beers was two. The first time around, it had been six!
I haven't encountered any radically reduced beer prices during my baseball travels in recent years (given the rate of inflation, I'm thinking that dollar beer in 2014 would be roughly equivalent to ten-cent beer in 1974), though I do recall the Washington Nationals had a happy hour for fans who arrived early. At minor league parks, Thirsty Thursdays feature reduced prices on beers, and occasionally one encounters promotions involving beer.
For example, at Qwik-Trip Park in Grand Prairie, Texas, the Air Hogs have a designated strikeout batter. If he whiffs, fans get cheap beer. Hard to believe that an opposing batter hitting into a double-play could be a disappointment to the hometown fans, but it can happen in Grand Prairie.
A new (as of 2013) minor league team, the Hillsboro Hops, has taken a cue from the brewers by linking its nickname to beer. The Pacific Northwest is renowned for its hops, an essential ingredient in beer, and one big reason why Portland has became craft beer central. So when the Yakima Bears of the Northwest League moved to the Portland suburb of Hillsboro, Hops was a logical local nickname. The mascot is known as Barley. After hops and barley, all you need is water and yeast, and you've got beer.
Today, the explosion of craft beers has greatly expanded the options of beer drinkers at the ballpark. The Coors/Miller behemoth still rules the roost, but a number of parks are offering other options. A couple of years ago, Craftbeer.com published a Major League Craft Beer Guide. Typically, local favorites were offered (e.g., Rahr & Sons in Arlington, Anchor in San Francisco, Boulevard in Kansas City, Samuel Adams in Boston, St. Arnold in Houston, Ballast Point in San Diego), but at some parks the selections are broader.
Cincinnati and Pittsburgh have notably large selections, and in Philadelphia, nine different craft beers are offered at Citizens Bank Park. Quite a change considering that until 1961 Pennsylvania's notorious blue laws dictated that beer could not be purchased at the ballpark. As I recall, from that point on, Ballantine in paper cups was the people's choice. I was too young to care about such things back then, but I do remember my father complaining that a paper cup was the worst possible container for a beer. More than a half-century later, I'm inclined to agree. Though I do remember it was fun to turn the empty paper cup upside-down and squash it. If you hit it squarely with enough force, it made a resounding "bang." Come to think of it, that may be one reason why ballparks moved away from paper to plastic.
Concession options today are greater than ever, and I think the craft brews are here to stay, even though the lineup might change from year to year. The craft brewers are no match for the big boys, so they won't be buying any Major League Baseball teams or even sponsoring any of them. On the other hand, it is interesting to speculate on the possibility of a craft brewery buying the naming rights to a low-level minor league ballpark. The possibilities are intriguing, given the colorful names some of the brews have been endowed with. For example, can you imagine a radio announcer saying, "It's a beautiful day for a ball game here at [fill-in-the-blank] Park," with such options as:
Atomic Raygun
Blithering Idiot
Deadguy
Detonator
Dogfish Head
Loose Cannon
Moose Drool
Old Knucklehead
Raging Bitch
Ruination
Smuttynose
Turbo Dog
Ugly Pug
Vampire Slayer
Zombie Dust
Some names are tailor-made for certain minor league franchises. Skyscraper Lug Nut Lager, for example, is the perfect match for the Double-A Lansing Lug Nuts.
In Sarasota, the spring training home of the Orioles is Ed Smith Stadium. No offense to Ed, but that's about as bland a name for a ballpark as ever was. A much better fit would be Clown Shoes Brewing, as Sarasota is the home of the Ringling Museum and was formerly the winter home of the Ringling Brothers Circus.
Rahr & Sons is based in Fort Worth, but its Buffalo Butt beer would be a big improvement over Coca-Cola Field, as the ballpark in Buffalo is currently called.
Then there's the case of Arrogant Bastard Ale. Rumor has it there was a deal to brand a ballpark in Tampa with that name, but the deal fell through, so they just called it Steinbrenner Field instead.
The craft beer folk are big on glass giveaways and some of the older breweries have a line of souvenirs that rival team shop offerings. This is important because beer drinkers are a sentimental lot, as are aging baseball fans. Warm, fuzzy memories of long-vanished brands of beer and ballparks are enough to keep the collectibles markets churning. While baseball fans collect cards, autographed balls, game-used bats and uniforms, seats from demolished ballparks and bobbleheads, breweriana includes labels, bottles, cans, bottle caps, glasses, coasters, tap handles, advertising signs, trays, advertising signs and promotional items.
Stat geeks have their place in both baseball and beer. While seamheads crunch numbers for RBI, ERA, WAR, WHIP, etc., hopheads (a term not in universal use, as it used to be a slang term for heroin addicts) ponder ABW (alcohol by weight), ABV (alcohol by volume), IBU (international bitterness units), and AAU (alpha acid units), among other beer barometers. (Our sister site BeerGraphs tracks many of these metrics and more, and last season began reviewing craft beer offerings at major league ballparks as well, with Petco Park being the most recent.)
In baseball, doubles and triples enhance your slugging percentage. Beer drinkers who favor Trappist or Abbey Ales have learned that Dubbels and Trippels will enhance your sluggishness – at least, if imbibed as quickly as low-octane beer. As was the case in the deadball era, a "home run" is rare in the Trappist/Abbey league, but the Quadrupel does exist. Curiously, one of the better known Abbey Ales in America is produced at the Ommegang Brewery in Cooperstown.
Of course, you can't find such a brew as readily as Bud Light at your local ballpark, but the choices for ballpark beer buffs have never been better. At the same time, the window is not as wide as it used to be, as beer sales are cut off after the seventh inning. No telling how much revenue ballparks have lost by that policy. It may sound like the very model of social responsibility, but I suspect a lot of the lost revenue is made up by inflated prices for the beer.
It is also a sign of the times that some teams are changing their policies about providing beer in the clubhouse. The beauty of this policy is that it allows the club to do a little moral preening ("Baseball cares!") while saving money. Accommodating thirsty players and coaches for 81 home games (many played in dehydrating summertime heat) ain't cheap.
Clubhouse policies, inflated prices or not, the beat goes on. If you're still not convinced that beer and baseball are a match made in heaven, close your eyes, assume the half lotus position and chant this classic advertising slogan:
Baseball and Ballantine…
Baseball and Ballantine…
Baseball and Ballantine
[repeat ad infinitum].
No surer way to reach Nirvana!
Frank Jackson writes about baseball, film and history, sometimes all at once. He has has visited 54 major league parks, many of which are still in existence.