Mike Olt| 3B| Surprise Saguaros (Texas Rangers)
AFL stats: .349/.433/.764, 106 AB
Last 10 games: .429/.545/1.086, 35 AB
Olt led two of the three triple crown categories in the AFL, pacing the league in home runs with 13 (almost double second-place finisher Robbie Grossman's total of seven) and RBIs with 43. He was especially hot with the lumber the last 10 games, ripping seven home runs in just 35 at-bats.
Olt was having a fine season in High-A before breaking his collarbone in July, and the AFL served as a fantastic way for him to finish the year on a high note. He has plenty of glove to remain at third base, but a long-term deal signed by Adrian Beltre (signed through 2015 with an option in 2016) prior to the 2011 season will necessitate Olt switching positions if he remains a Ranger and isn't dealt.
A likely destination for him is the corner outfield, namely left field. That move would hurt his fantasy value, but he has enough offensive upside that he still would remain fantasy relevant. It's also possible the Rangers could use him as trade bait, as there is always a market for a third baseman capable of playing plus defense and hits, as well.
Olt has too much swing and miss in his offensive game to project a high average, but not so much that we're talking about a Mark Reynolds clone here. He drives the ball with authority, and while the AFL is a hitter-friendly environment, he projects to hit for plus power at the major league level.
A consolation of a potential position switch is that it would mean his power would still benefit from calling Rangers Ballpark in Arlington home. He should begin 2012 in Double-A in 2012, and could get a call-up when rosters expand in September.
Jedd Gyorko| 3B| Peoria Javelinas (San Diego Padres)
AFL stats: .437/.500/.704, 71 AB
Last 10 games: .412/.500/.647, 34 AB
After hitting .333 between High-A and Double-A this year, it was only fitting Gyorko cap the season by leading the AFL in that category. He isn't the type of prospect who will blow scouts away with tools, but his ability to hit the ball hard will get him to the big leagues and keep him there. He plays enough defense to stick at third base, which is essential because his hard hit balls are more likely to result in doubles than home runs in the majors.
Gyorko makes a lot of contact, and struck out just 16.8 percent of the time in High-A, 18.9 percent in Double-A and 18.5 percent in the AFL. He also is capable of reaching base by walk frequently, with rates just a smidge below 10 percent in High-A and Double-A and 12.3 percent in the AFL. Because Gyorko has a clearer path to remaining at third base, and is a level closer to the majors, he is a more desirable fantasy baseball prospect than Olt.
Nolan Arenado| Salt River Rafters (Colorado Rockies)
AFL stats: .388/.423/.636, 121 AB
Last 10 games: .400/.467/.575, 40 AB
He didn't lead the AFL in any categories, but Arenaodo did take home the MVP. More importantly, as colleague Ben Pritchett brought to my attention, the Rockies are hoping Arenado presses for the starting third base gig with the parent club in spring training. That would be quite the feat for a prospect who hasn't taken even one cut against Double-A pitching.
As a 20 year old in High-A, Arenado did an outstanding job showcasing in-game pop, hitting home runs and adding 32 doubles and three triples for good measure. According to three-year weighted park factors compiled last year for the minors, Modesto reduced home runs by 23 percent when compared to a neutral ballpark, making Arenado's power output all the more impressive. Arenado followed up his minor league season by smacking another six home runs in the AFL, a total that tied him with three others for third.
Arenado doesn't sell out for power, striking out in just 9.1 percent of his at-bats in High-A. He also walks at a respectable rate of 8.1 percent. Bypassing both Double-A and Triple-A would provide quite the challenge to the youngster and almost certainly would adversely affect both rates. It seems highly unlikely that he'll actually break camp with the Rockies, so I'll believe it when I see it.
That said, a 2012 ETA seems likely at this point in time. Those in dynasty and keeper leagues need to take notice, but yearly redraft owners would be wise to look the other way.
Joe Panik| SS| Scottsdale Scorpions (San Francisco Giants)
AFL stats: .323/.394/.473, 93 AB
Last 10 games: .375/.429/.563, 32 AB
The Giants have a clear need—a gaping hole, reall—at shortstop. They sent 2011 first-round pick Panik and Brandon Crawford, who played in 66 games in the majors this year, to the AFL. Panik thoroughly outperformed Crawford at the plate, hitting for a higher average and more power, walking more frequently and striking out less often.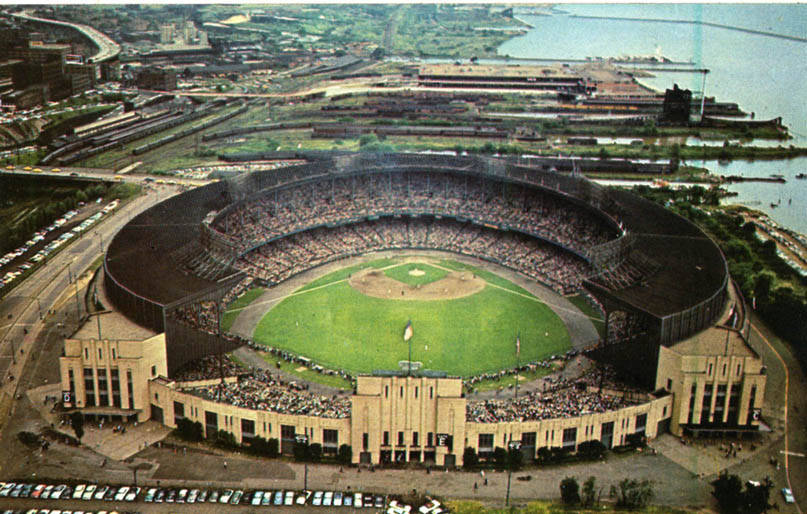 After signing quickly, Panik punished pitchers in the short-season Northwest League. He won't compete for the major league shortstop gig in spring training, but an aggressive assignment of opening in Double-A doesn't seem out of the question.
Crawford saw time in Double-A in 2009 and 2010, but he began the year in High-A before his promotion to the parent club in late May. With that in mind, and recognizing that Panik outplayed Crawford in the AFL, the Giants could turn to Panik, a St. John's product, even earlier than the most optimistic timetables would have suggested. His defense gets mixed reviews, so a position change, perhaps to second base, could be in Panik's future.
Danny Hultzen| SP| Peoria Javelinas (Seattle Mariners)
AFL stats: 6 starts, 19.1 IP, 5 BB, 18 K, 1.40 ERA, 1.09 WHIP
The No. 2 overall pick in this year's draft outperformed No. 1 pick Gerrit Cole overall, and on the biggest stage in the Rising Stars Game. His ceiling remains behind Cole's, but Hultzen's floor is quite high, and he missed more bats than expected given the scouting reports circulating around draft time.
Hultzen had a torrid finish to the AFL season, allowing zero earned runs in his last three turns (if you count his Rising Stars start) that spanned 8.2 innings. In that same span, he struck out 14 batters and walked just two. The future is bright, and he should be on the fast track to the majors.
Miguel De Los Santos| SP| Surprise Saguaros (Texas Rangers)
AFL stats: 3 relief appearances, 6 starts, 30.1 IP, 15 BB, 40 K, 3.26 ERA, 1.12 WHIP
De Los Santos led the AFL in strikeouts. He is no stranger to piling up punchouts, having whiffed 142 batters in 94.2 innings (13.5 K/9). The bulk of his innings this year were accumulated in High-A (63.2 innings). His ERA was gruesome in Double-A, 8.04, but his 4.27 FIP suggests he was unlucky. It also should be noted that he made only six starts at that level.
De Los Santos' control needs work, as evidenced by his 4.37 BB/9, but as a left-handed pitcher with a filthy change-up and the ability to miss bats, he is intriguing. In fact, his change-up is so good, Jason Parks of Baseball Prospectus recently graded it as the best in the entire minors. He also offered a more detailed scouting report on De Los Santos as part of a premium article, and for prospect hounds, I'd strongly suggest a subscription to Baseball Prospectus for the work of Parks and Kevin Goldstein.
John Sickels, of Minor League Ball, is also impressed by his change-up and describes his fastball and curveball as decent offerings. De Los Santos should start the year in Double-A, but if he's able to sharpen his control, he likely will move quickly.