The timing is good for a look at the American League West, and that's because these graphs always look cooler when teams are streaking. It's equally cool, for an outsider at least, whether the streaks in question are streaks made up of winning or losing.
For instance, the Oakland A's were swept in a four-game set against Cleveland and then dropped two straight series against divisional rivals before mid-May. But then they went on a very Oaklandy* streak and finished the month on a 12-2 run and now have the look of a team that will keep the pressure on Texas throughout the summer.
You know, the look, right? Shaving cream pies after walk-off big flies and a payroll full of no-name guys winning over and over? Yeah, that look; they have it again.
The Angels, a team that is the antithesis of the A's, a team built on a foundation of lavish free-agent spending, started the season slowly, but the Halos have kept their edifice from completely crumbling by going 10-3 right around the same time the A's got hot.
Unfortunately, last-place Houston, a team that is in its first year in the division, and a team that many thought could make a run at baseball history by losing more games in a season than anyone before them, came into town and killed their rally this past weekend with a weekend sweep.
That must be deflating for the Angels, as this is the second straight year that they "won" the offseason by signing the biggest name available, only to see the team stumble out of the gate.
Last year the big name was Albert Pujols, and this time the big catch was Josh Hamilton.
So far, Hamilton has fulfilled the prophecy of many in the sabermetric community by swinging and missing a lot and posting lousy numbers overall. Going into the season, we wondered if Hamilton might have a hard time even matching departing Angel Torii Hunter's numbers from last year. That scenario would mean that, although the signing was sexy, the end result might not translate to an increase in wins over what the Angels posted in 2012.
But some Angels defenders correctly pointed out that while Hunter hit well in 2012, it would be Hammy's value over the 2013 version of Torii that would determine whether the team improved by the addition of one and subtraction of the other.
Well, here we are at the beginning of June, and so far Hunter is putting up pretty good numbers for his new team in Detroit despite hitting hardly any homers. His OPS of .786 is close to what it was last year for the Angels, and while his power numbers are down, the batting average and on-base percentage are right in line with what he did in 2012. In contrast, Hamilton is down in power, OBP, and—despite what the Head & Shoulders commercials would have you believe—swagger.
What he is close to is the stretch he had last year when he hit around .200 with eight homers and subsequently had Rangers fans out shopping for pitchforks and torches. Hamilton is still showing extreme home/road splits by posting an OPS of .802 at home and .544 at home.
This is interesting, as he is now playing his home games in what's known as a tougher ballpark than he dealt with at Arlington, his former home with the Rangers. But the power-suppressing ballpark and possible burden of the big contract, or something, have had an affect. It could be the sample size, or just plain bad luck, but the fact is the Angels will need one of Hamilton's hot streaks—one where for an extended time he is the best lefty hitter in baseball—if they hope to make a serious and sustained run at the Rangers.
Seattle is the flip side of the streak coin, as they lost eight straight during their 4-10 run to end the month, a run that unfortunately** coincided with the streaking A's and Angels. And so in response, Seattle demoted a couple of players they had hoped to build around and now have started rebuilding.
Again.
The previously cited demotions were of Jesus Montero and Dustin Ackley over the past couple of weeks. Ackley may be back if he can get his swing on track. However, Montero had knee surgery and is on the shelf for a while and would only reappear once he learns how to play a new position. The Mariners don't like his defense behind the plate, even though they posted a decent record in games that he started as catcher.
Nick Franklin now is up and serving as the new young face to give fans hope that within the much-hyped Mariners system there may actually lie some true building blocks for this project. In the meantime, Justin Smoak, yet another young player whom Seattle hoped could make a difference, also has to work his way back from an injury.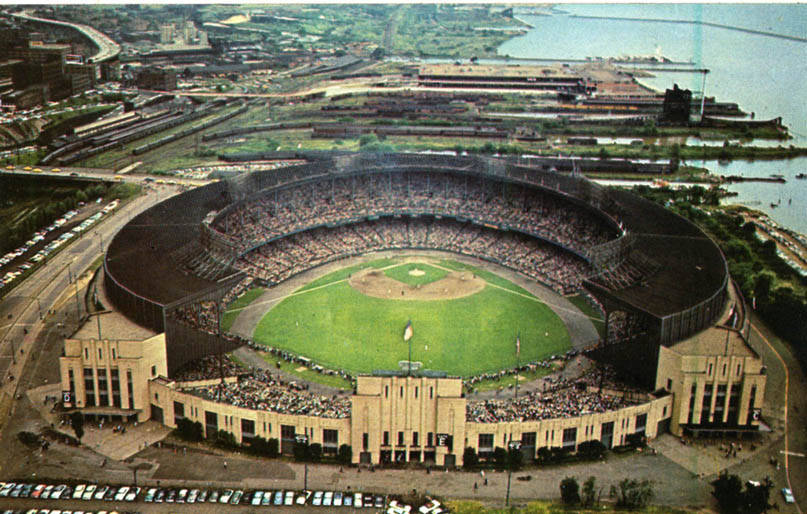 And so we see that it is the Rangers, by steadily winning … well, they are the boring ones as far as this exercise goes. But, while the Rangers' winning has become mundane the past few years, there is nothing at all boring about Yu Darvish. I really wish Darvish was fluent in English, because the guy has to have a great personality, right? He throws everything but a knuckleball and seems to like looking back at the scoreboard to watch replays of his strikeouts. The fans love him, and he'll often acknowledge them after particularly dominant innings.
As far as his pitching, the control issues that hindered him somewhat last year are under a lot more control this season. And with that added control, he also has increased his strikeout rate to the point that he has a chance to be the first MLB pitcher to strike out more than 300 batters in a season since Randy Johnson and Curt Schilling both achieved the feat in the same season, amazingly for the same team (the 2002 Diamondbacks).
The movement and changes in velocity make Darvish a treat to watch. He's thrown some two-seam fastballs*** that have had an almost unbelievable amount of run in on right-handed batters while still registering near the mid-90s on the radar gun.
The best way to picture them is to think about one of Greg Maddux's best out pitches, the two-seamer he would throw "at" a left-handed batter that would tail back over the inside corner. Darvish's pitch has as much or more movement, but it is about ten miles per hour faster. Or for those who've seen the freakish pitch Daniel Bard threw against the Yankees a couple of years ago, Darvish's is like that, but a little slower.****
He also throws a curveball that clocks in the low 60s. That pitch may not be slow enough to be considered an eephus, and it's really not even the slowest curve among current big leaguers, but it does mimic the arc of a slow-pitch softball offering even as his arm speed and release point mirror all his other offerings. What makes it particularly fun to watch is how it'll sometimes follow a high-90s fastball.
Additionally, Darvish will throw out of the stretch for an entire game if he feels his motion is out of sync, although we have to wonder if that will happen anytime soon.
Darvish has put himself alongside Justin Verlander as a starter whom baseball fans, especially fans of pitchers, simply have to watch whenever they can. Both right-handers have the potential to do something historic; they just go about it in different ways.
Verlander will have those nights, though not as often as he used to, when he'll decide he wants to blow the ball past you. And even now, as he's turned into more of a pitcher, the Tigers' ace still comes at you (to borrow a description from M), like a blunt instrument. Think a Terminator with a 100 mph fastball.
And so it's easy to continue this comparison to say that Darvish delivers his punishment in a more delicate manner, with surgical cuts that can be as annoying as they are painful. So far this season, he has faced last year's American League MVP runner-up and winner, Mike Trout and Miguel Cabrera, respectively, and left both perplexed after witnessing his version of the Buggs Bunny curve.
While Darvish has a tidy 3.03 ERA and terrific 0.955 WHIP so far this season, his strikeouts will be the statistic to watch as we finish the year.
And lest we forget the new residents of the division, let's reiterate that some were afraid that Houston would be historically awful. Well, even they have made the graph interesting by winning five straight games going into this week. While that's not much consolation to a team that likely will finish last, at least they've done it at a fraction of the cost of the Angels, with one-millionth the amount of expectations.
References & Resources
* Oaklandy= relating to things typical of the Oakland A's franchise. Ex., the A's won 94 games in the regular season before their Oaklandy exit in the first round of the playoffs.
** Not that such a run of losing is ever fortunate, it's just made worse when divisional foes are torrid during the same stretch.
*** That's the best guess at classifying the particular pitches, based on PitchF/X classifications and watching replays.
**** Some think it may be a "shuuto", which is kind of a legendary pitch that moves like a reverse-slider.