American League West updates continue to follow the same pattern. Texas leads the division and seems to be a team with very few flaws. Anaheim has the talent to make a run at the Rangers, but in the past couple of seasons, the Angels' poor offensive numbers have kept them from overtaking Texas. The Oakland A's still want a new stadium, still keeps their payroll down, and still fail to threaten either of the teams in front of them. Seattle rounds out the division, posting a garden-variety season with one of the worst offenses in baseball.
Starting at the bottom and working our way up:
Seattle should make the biggest of moves and do all it can to trade Felix Hernandez.
Hernandez is having another good season, though not up to the standard he set in 2010 when he won the American League's Cy Young Award. So far, he is averaging a little over a strikeout every inning and has an ERA around 3.00. He's still only 26 years old. But, despite the obvious attraction for other teams, dealing Hernandez for an acceptable package won't be easy.
He is due almost $40 million in 2013 and 2014, which certainly limits the number of teams who'd line up to take on that much salary. He also has 10 teams he can block a trade to, including big spenders like the Yankees and Red Sox. But, just because he can veto a trade, it does not mean he can't be traded to one of the teams on his list. It would just require his consent, and likely a huge extension on his contract, with Hernandez and his agent negotiating from a position of power.
Of course, Hernandez will already be in that position if he just rides out his current deal with Seattle. Then he'd be free to turn down a lucrative offer and go to another team and essentially be the pitching version of Albert Pujols.
At this point, Seattle has to see if it can get a return on him. While he's one of the best pitchers in the game, the suppressed offense we see across baseball means he's not as unusual a talent as he once was. The Mariners can't continue to pay him while they have no chance to contend for a division title. It's the same reason they should let Ichiro Suzuki walk after his contract runs out this season. The team needs help across the board, and the money would be better spent spread across four or five players than on just one good player and one who's clearly past his prime.
We won't even discuss Chone Figgins.
As for Oakland: The A's remain committed to committing to very little for the future, save a move to a new stadium. The Giants continue to fight any such move to Oakland's dream destination of San Jose, since they fear a drop in their ticket sales in San Francisco. Major League Baseball, moving at what feels like the speed of a 20-year sentence in San Quentin, still hasn't decided whether it'll let Oakland move.
Billy Beane is running out of good players to trade, so it's time to start acquiring the AL West's most glaring market deficiency—offense. Let's face it, other than the Rangers and two hitters on the Angels, no one in the American League West can hit very well. Three of the (current) four stadiums kill fly balls, so pitching is not as big a need as hitting. Pitching is what teams need to be playoff contenders, and with their stadium situation in flux, the A's have little interest in being one of those right now.
The Angels, who are playoff contenders, have already done one of the best things they could to improve their chances of qualifying for the postseason by committing to Mike Trout.
As the graph at the top of this post shows, starting around the third week of May, the Angels started winning more and more games and started meeting the expectations many held for them going into the season.
Sometimes we talk about how the Angels have done this by noting that right around that time, Pujols finally remembered how to hit. Since May 22, Pujols has hit over .340, posted an OBP over .415 and put up a slugging percentage around .640. That's the Albert Pujols Angels management paid all that money for, and it's the Albert Pujols who can lead a team deep into the postseason.
Other times we talk about how the Angels' improved play began a short while after the organization called up Trout. He seems determined to do the impossible by making Bryce Harper take a back seat to his exploits. Trout has been fantastic since his call-up, putting up a .917 OPS while stealing 22 bases and making great defensive plays. He's been selected to the All-Star game and is the runaway leader for American League Rookie of the Year honors.
As great as those two have been, it's Vernon Wells who may be the most important player in regard to Anaheim's turnaround.
It's not Wells' fault that Toronto grossly overpaid for him years ago. It's not his fault that Anaheim made one of the worst trades ever for him, either. What he is culpable for is playing his entire career with a swing-at-everything approach. That style of hitting has produced long periods of terrific hitting. Unfortunately, it has also produced periods of miserable offensive numbers, like his first season with the Angels last year, when he hit .218/.248/.412.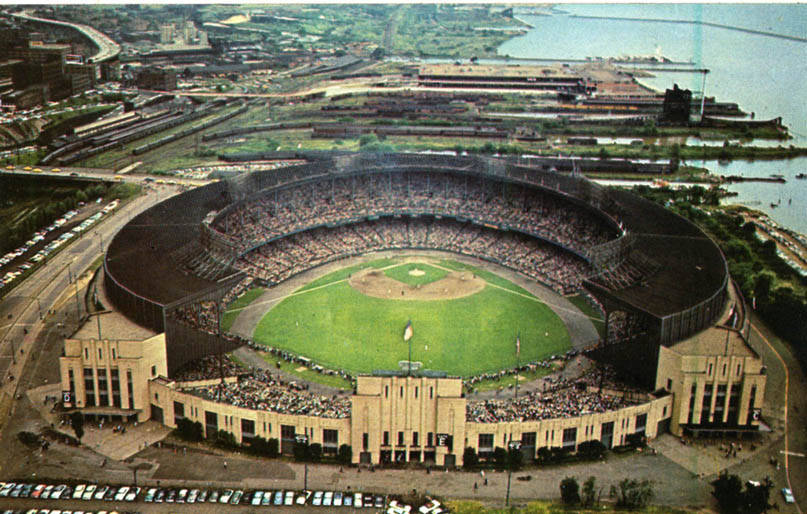 Wells went down with a thumb injury that third week of May and his team took off. He can return from the injury, probably right after the All-Star break, but decisions will need to be made since the Angels are getting better offensively. No, they're still not high scorers like Texas, but they score well enough to let manager Mike Scioscia roll with weak-hitting catcher Bobby Wilson while Chris Iannetta recovers from injury. As we all know, Scioscia has to have a catcher who can't hit or he's not happy.
You will notice on the graph that Texas has responded to the Angels' charge by going on a nice little run of its own the past couple of weeks, which is exactly what one of the best teams in baseball is capable of.
Regular readers of this feature, unless they are Rangers fans, are probably tired of coming here just to see, over and over, that yes, Texas has a complete offense that rates as one of the best in baseball. But it's that pitching that makes the Rangers so dangerous. In addition to the Rangers' norm of hanging around the top of the American League in runs, they also boast the third best ERA in the league. Colby Lewis, Matt Harrison and the talented and wild Yu Darvish form a solid core of pitching that will only improve if Neftali Feliz can make his expected return from injury sometime after the All-Star break.
Anaheim was expected to challenge Texas before the start of the season. If the Angels continue playing as well as they have lately, they can live up to that task. They still have room to improve the offense, and perhaps they will be in the market for a bat at the trade deadline, one that could possibly put an end to Texas' division domination. With the Rangers looking good, it would take a trade as lopsided as the Wells fiasco, but only in their favor.