Red Sox 8, Marlins 2: David Ortiz continues to heat up, adding a homer and a two-run single to his increasingly improving statline. Tim Wakefield was strong too. From the game story: Wakefield is now two starts and five home wins behind Roger Clemens for the most in Red Sox history in each category. I suppose that's something Boston fans were mostly aware of, but you could stump a decent number of Midwesterners and West Coasters with that, I imagine.
Reds 7, Braves 2: This one had a long rain delay, and when that happens, Marty Brennaman and Jeff Brantley take calls. I caught a bit of it last night. This is paraphrased, but it's pretty close to how one call went down:
Marty: Hello, you're on Reds radio!

Caller: Hey Marty, being from North Carolina, could you tell us who your favorite professional wrestler is?

Marty: Well, I um, er . . .

Brantley [interrupting, with extreme urgency and certainty]: No question about it, my favorite wrestler was The Million Dollar Man, Ted Di-Bi-ase. He was absolutely the best.

Marty and Caller: stunned silence.
I wish to God I was making that up.
Yankees 5, Nationals 3: Cano went 4-4 and had the tie-breaking hit in the seventh. More game story fun: "[Alex] Rodriguez greeted fans in Monument Park before the game. One spectator told A-Rod he was a Phillies fan but he liked him." I was going to scoff at the inclusion of this, but then I realized that, yes, someone publicly admitting that they like A-Rod does probably qualify as newsworthy.
Rangers 6, Astros 1: Pudge v2.0 ties Pudge v1.0 for most games caught, but this was the Ian Kinsler show (3-4, 2 HR, 2 RBI). And Kevin Millwood (7 IP, 4 H, 1 ER) is quietly putting up his best season since his he broke out all awesome-like ten years ago.
Cardinals 11, Tigers 2: Verlander proves human after all, posting his worst start since April 17th (4 IP, 8 H, 5 ER). In other news, with a 2-1 lead (1934 & 2006 to 1968) the Cardinals can put this series away with a win this week.
Twins 8, Pirates 2: Some Twins fans took me to task on the NBC blog yesterday for saying that the Tigers looked to be solidly atop a weak division. I still think the Central is fairly weak, but I think I should have waited to declare Detroit solidly atop anything. The Twins are two games back and they have a force of nature on their team. I repeat: The Superman exists, and he's Minnesotan.
Royals 5, Diamondbacks 0: Mechetastic! (SHO, 4 H, 6K). GWRBI from Miguel Olivo. What?
Blue Jays 8, Phillies 3: Ryan Madson blew the save in the ninth, and Clay Condrey barfed the game away in the tenth, allowing five of the six batters he faced to score. Madson and Condrey? Weren't they the original Midnight Express? I'll have to ask Brantley . . .
Mets 6, Orioles 4: Bad defense — including a dropped popup to Aubrey Huff with which I'm guessing Luis Castillo could sympathize — doomed the O's.
Brewers 7, Indians 5: Gallardo wasn't efficient — he threw 61 pitches in the first two innings — but the Indians didn't cash in on it like they could have and Yovani gutted his way to five and the win. So much enthusiasm for this Indians team in March has devolved into wondering who will trade for Mark DeRosa. Not exactly how Mark Shapiro drew things up.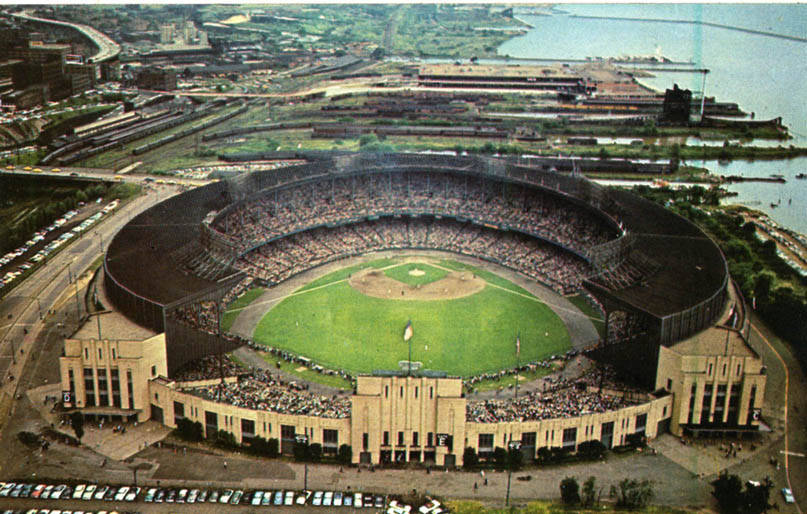 Quick rundown of the late games because I'm jammed up with other stuff this morning:
Angels 8, Giants 1: Mike Napoli had a three-run homer and three other hits.
Dodgers 5, A's 4: Torre ties Sparky Anderson on the all-time wins list. Anderson still leads Torre in guest starring spots on WKRP in Cincinnatti.
Mariners 5, Padres 0: King Felix rules: Two-hit shutout. Kevin Correia was pretty good himself (8 IP, 2 H, 2 ER), but you can't win if your homies don't score.
Rays 12, Rockies 4: Colorado's winning streak ends. How much longer until the deulsion that they're contenders does too? Transaction junkies want to know.
White Sox at Cubs: Postponed: I can only imagine that having to sit in the Wrigley Field clubhouse during a rain delay makes Ozzie want to puke even more than being in the dugout during a ballagme.