The older the subject, the more challenging it is to add to the discourse. There is nothing new under the home run, and few names are as instantly recognizable in baseball as the legendary George Herman Ruth—otherwise almost an archetype, as "the Babe." Actually, Ruth's reputation precedes him so that he has garnered several additional monikers. In one memorable scene from popular film, the young misfits in The Sandlot (1993) cycle through a list of the alternate names, each title an attempt to convey Ruth's hard-hitting renown: "The sultan of swat!" "The king of crash!" "The colossus of clout!" "The great Bambino!"
Here's a man with more noms de guerre than a prince or king. Here's a man who during his career in the sports world saw an unparalleled number of mentions in newspapers—the sum of publicized instances far surpassing those instances of home runs and hits. Not least of all, and indeed a major contributing factor to the legend: Here's a man whose name graced more endorsement contracts than any athlete before him.
Anyone care for some Red Rock Cola, Murphy-Rich soap, or All America Athletic Underwear? Yes, you read that correctly; Babe Ruth hocked his glorious name and image to sell tighty whities, thus paving the way of progress for all those subsequent famous athletes to bare torsos and more for their own underwear ad campaigns.

And don't forget tobacco! The Babe peddled for Old Gold Cigarettes and Pinch-Hit Tobacco, too. Thankfully, for the sake of the kids, he had that other deal with the Goudey Gum Company.

Of course with a wide range of Ruth biographies, early baseball histories, and young adult and children's titles, there's not any shortage of Babe Ruth publishing products. Ruth's own adoptive daughter, Julia Ruth Stevens, actually released an attractive book with some intimate memorabilia reproductions in Babe Ruth: Remembering the Bambino in Stories, Photos & Memorabilia (2008). The book provides a number of exceptionally faithful reproductions, some of which include the following: a colorful green and red ticket and a program from Game Three of the 1932 Yankees vs. Cubs World Series at Wrigley Field; a Feb. 6, 1895 birth certificate; and a Jan. 6, 1916 signed player's contract with "the Boston American League Baseball Club" for what's at first glance an underwhelming "per-season compensation of $3,500," or roughly $76,000 when adjusted for inflation (so not too shabby for a ballplayer before the free agency era).
In pursuit of other books featuring Ruth, a basic Boolean title keyword search on the Library of Congress Online Catalog for "Babe Ruth" (limited to books) yields 140 entries, including only a few reprints. In addition to critically praised biographies like Leigh Montville's The Big Bam: The Life and Times of Babe Ruth (2006) and Robert Creamer's Babe: The Legend Comes to Life (1974), as well as titles simply pandering to Yankees fans, there are at least a few rather overlooked, curious titles that tried to capitalize on Ruth's name. Does anyone remember Mark Alan Stamaty's Too Many Time Machines: or, The Incredible Story of How I Went Back in Time, Met Babe Ruth, and Discovered the Secret of Home Run Hitting (1999)? What about Cam Jansen and The Mystery of the Babe Ruth Baseball (1982), from David A. Adler's long-running Cam Jansen series? One surely forgotten misfit: Babe Ruth Caught in a Snowstorm (1973), by John Alexander Graham. Plenty of other Ruth-centric books with small print runs or Kindle-only releases can be found just by browsing Amazon.
So to revisit to that initial dilemma: Ruth being such a celebrated and reported upon personality in life and in death, is there anything left that's new to say? I'll kill the suspense. No, there's probably not.
However, the 1933 Sanella Babe Ruth card may be new to you, unless you're the kind of baseball memorabilia enthusiast with a ludicrous or improbable goal to acquire a pre-WWII Ruth card whilst on a trading card budget tighter than Fatty Arbuckle's "Magic Pants"—or, to update that, tighter than David Spade's sport coat on Chris Farley. But the limited budget only makes the rare purchase, the rare deal, all the more special. Even better for the thrifty collector: a lump sum of $80-90 will occasionally yield not merely one exquisitely crafted and colored card issued during Ruth's playing days, but also the full 1933 Sanella set with its official Handbuch des Sports album. That's a total of 112 handsomely displayed, albeit perhaps glued and pasted, cards
(Unlike so many of today's collections that house slivered, frail artifacts in dust-free confines of neat and narrow card boxes or today's slick, ultraviolet-ray resistant, acid-free, and PVC-free protective page sleeves destined for some cloistered binder, once upon a time folks would tape or–gasp–glue and paste their cardboard and/or paper treasures into an album for display.)
The history of the 1933 Sanella set is known (and speculated upon) in some circles of avid baseball fans and card collectors. Many German-born citizens are privy to it, as well. An urban legend of sorts indicates that during a time just about every German household owned at least one copy of the album or book. One possible reason: What self-respecting German doesn't love margarine? As was so often the marketing practice, the trading cards were premiums. And these particular ones were associated with Sanella margarine products.
Then, many decades and dust bunnies later, someone or some persons apparently tried to take advantage of the high population count of the Sanella cards (of which a presumably significant amount had been cornered), and the enterprising fool(s) flooded the U.S. market, thereby driving prices down—even for cards of the most popular athlete in the set. Once more, baseball and its peripheral realms manage to teach rudimentary lessons in economics—supply & demand, pop-up, price drop.
Yet another reason for the abundance of Sanella cards: Much of the set and album amounted to almost propagandized nationalistic material German citizens must have felt privileged or compelled to own. After all, the cards were issued in 1933, not too long before the infamous 1936 Berlin Olympics, so there is a strikingly inordinate number of German athletes and figures represented in the album. Of course, 1933 being the year that historians often refer to as the beginning of Adolf Hitler's Third Reich, plenty of further troubles were abound.
To return to the Babe: As with the rest of its set, the 1933 Sanella Ruth is not particularly rare or very valuable, especially compared to other, more coveted Ruth issues. The flimsy stock Sanella used isn't actually cardboard; it's really more paper stock, though a higher quality grade thereof. And even a nearly identical Astra brand variation carries a value superior to the Sanella one. (Curiously, both the Sanella and Astra cards use precisely the same image from a Babe Ruth card released by Rogers Peet, a men's clothing company. Whereas the Rogers Peet card set was printed in black and white, the Sanella and Astra cards employed some highly detailed coloring.)
Then there's another obvious sticking point that this Babe Ruth card is not American but, again, German. Perhaps that's all the more appropriate if not intriguing, however, since Ruth's parentage was German-American.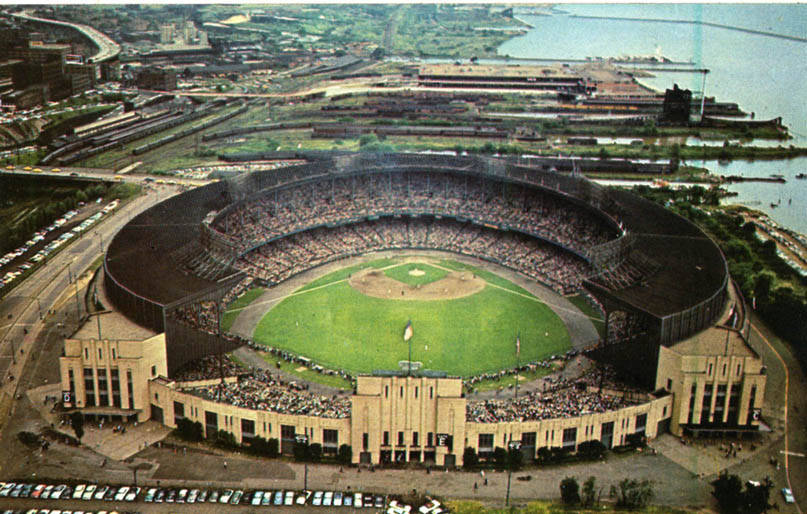 But let's face it, no matter how precious, prized, or exorbitantly priced a 1933 Goudey Ruth or 1914 Baltimore News rookie card of Ruth may be, these frail portraits in miniature will never truly manage to convey the enormity and vitality of Ruth's life. The often weathered substance and time-muted palettes of these artifacts do even less so to faithfully capture/contain the icon. The 1933 Sanella is no different when it comes to such shortcomings.
That's not necessarily to diminish whatever intrinsic or nostalgic worth of these cards. Their mere existence today, the perseverance to survive the passing of various stewards whose watchful care must always at some point cease before transition to some new, more watchful sentinel—this culture of cards alone is a testament to Ruth's life and heritage. He mattered. And that fact is abundantly clear in every one of his surviving vintage cards and other memorabilia pieces, no matter the state of pristine condition or decay. That's clear, too, in the 1933 Sanella issued by his ancestors' homeland.
Like many products and indeed most trading cards to feature Babe Ruth, the Sanella card focuses on a fleeting moment of triumph, an utter wallop—instead of some flaw or folly. Surely it was not a pretty sight when a man of Ruth's size whiffed at a pitch and struck out, as was sometimes inevitable in that stellar year of 1927, for example, with 89 strikeouts. There's none of that here. Rather, we remember the single-season 60 home runs. The high likelihood that habitual consumption of tobacco and alcohol contributed to Ruth's ultimately life-ending cancer—we usually push that morbid thought aside while card-gazing upon a Goudey masterwork. Mortality is gloomy (and such a bore).
It's much more fascinating to ponder the mythos: In Chicago during Game Three of the 1933 World Series in the fifth inning on the fifth pitch of the count batting against Guy Bush. Home run. Does the Babe point or not? (In Babe Ruth's Called Shot: The Myth And Mystery Of Baseball's Greatest Home Run (2014), Chicago Tribune writer Ed Sherman focuses primarily on the famous "called shot"—with plenty of supporting historical context and alternate viewpoints.)
May 25, 1935 at Forbes Field in one of his very last games and, sans pinstripes, now for Boston. A fatigued, old man. Then three home runs, two of which are hit off, again, Guy Bush, now for Pittsburgh. The third blast, Ruth's final home run of his career, sails completely out of the park, a first for Forbes. Just how does this happen?
In all its capabilities (and limitations) to render glimpses of ephemeral achievements such as these, the still image glorifies Ruth when he was at his best. Specifically, the Sanella card does this exceptionally well. It shows the Babe an apparent instant after barrel's strong contact and thunderclap. The stage is laid in earth and grass with a "Hotel Congress" billboard for the set's stark backdrop. In front of a crowd that's all aquiver like a hazy array of cherry or crabapple blossoms, here Ruth's follow-through form is equal parts slugger and ballet artist for the ages.
References & Resources
M. G. Moscato's work has appeared in
CineAction
,
Spitball
,
Sports Collectors Digest
,
Aethlon
,
Stymie
,
Harpur Palate
, among others. Read his blog
Pulp Ephemera
and follow him on Twitter
@PulpEphemera
.