WHEREAS, it has come to our attention that the multitudinous tabulation of names — family, given, and "nick" — comprising the history of major league baseball, could be rendered more accessible and useful were it to be segmented into a logical and explanatory sequence of categories, LET US THEN RESOLVE to commence the laborious task of performing said categorization.
What is presented herefore is an initial, exploratory effort, by no means intended to be construed as complete, comprehensive, or consummated, at creating THE DEPARTMENTALIZED CATALOGUE OF BASEBALL NAMES:
The Department of Just Plain Funny
Emil "Hillbilly" Bildilli
Frank Funk
Fabian Kowalik
Eli Grba
DeWitt "Bevo" LeBourveau
Terrmel Sledge
Lu Blue
Doug "Eye Chart" Gwosdz
Ivey Wingo
Orval Overall
Jerry Upp
Estel Crabtree
Creepy Crespi
Sibby Sisti
Van Lingle Mungo
Emil Yde
Epp Sell
Biff Pocoroba
Sig Jakucki
Gomer Hodge
The Department of Just Plain Weird
Urban Shocker
El Tappe
Bibb Falk
Ugueth Urbina
Scipio Spinks
Vida Blue
Rikkert Faneyte
Zoilo Versalles
Yorvit Torrealba
The Department of Just Plain Weird, Beginning with "I" Division
Garth Iorg
Happy Iott
Ham Iburg
Doc Imlay
Bert Inks
Hansel Izquierdo
The Department of Say This Fast Ten Times
The Department of Change
Harry to Eric Rasmussen
Joey to Albert Belle
Richie to Dick Allen
Jose Gonzalez to Jose Uribe (referred to by Giants' broadcaster Hank Greenwald as "the player to be named later")
Ernest Dudley Lee (who also played as Ernest Dudley, and also played as Dud Dudley, and also, of course, played as Dud Lee)
The Department of Can You Identify This Player?
John Paveskovich
Fiore Tennaci
Aloys Szymanski
Francesco Pezzolo
Casimir Kwietniewski
The Department of Can You Identify This Player, Given First and Middle Names Only, Because With the Last Name Included It's a Cinch Division
Ludwig Heinrich ——
Giuseppe Paolo ——–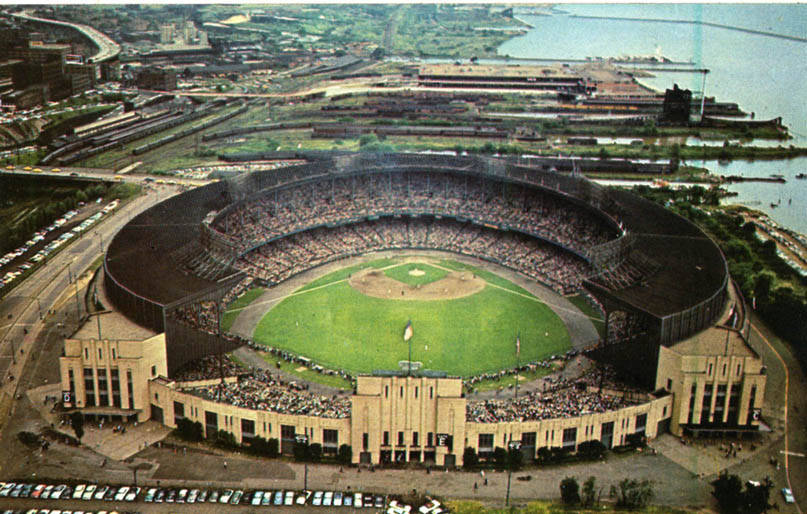 The Department of Coincidence
Lee Maye and Lee May
Dutch Leonard and Dutch Leonard
Mike Marshall and Mike Marshall
Steve Ontiveros and Steve Ontiveros
Don Leppert and Don Leppert
Bob Sadowski and Bob Sadowski
The Department of Coincidence, Left-Handed Hitting Second Basemen Division
Joe Morgan and Joe Morgan
The Department of Coincidence, Right-Handed Hitting Slugging First Basemen Division
The Department of Coincidence, Right-Handed Hitting Catchers in the Late 1950s and Early 1960s Division
The Department of Coincidence, Right-Handed Pitchers Whose Careers Ended in 1995 Division
The Department of Coincidence, Pitchers Who Were With the Mets in 1962 Division
Bob Miller and Bob Miller
The Department of Coincidence, Pitchers Who Were With the Mets in 2000 and the Padres in 2002 Division
The Department of Coincidence, Guys Who Played in the 1950s/1960s and Who Really, Really Couldn't Hit Division
Dick Smith, Dick Smith, and Dick Smith
The Department of We Got It the First Time
Dusty Rhodes
Dusty Rhodes
Dusty Rhodes
The Department of Redundancy Department
Donn Clendenon
Dann Bilardello
Robb Nen
Gregg Zaun
Torii Hunter
Larry Biittner
Tim Harikkala
Kevin Mmahat
The Department of The Guest Register at the No-Tell Motel
Bob Johnson
Charlie Smith
Charlie Smith
Bob Johnson
Charley Smith
Mack Jones
Bob Johnson
Bob Johnson
The Department of What Do You Get When You Neglect to Clean Out the Vegetable Drawer in the Fridge?
The Department of Anatomy
Ralph Head
Ed Head
Elroy Face
Bill Hands
Rollie Fingers
Greg Legg
Barry Foote
The Department of Get Your Mind Out of the Gutter!
Boob Fowler
Jack Glasscock
Pedro Feliz
Rusty Peters
Rusty Kuntz
Dick Wantz
Dick Joyce
Dick Pole
Dick Hoover
Dick Braggins
Johnny Dickshot
The Department of What Choice of Profession Did He Really Have?
Fielder Jones
Cecil Fielder
Charlie Spikes
Matt Batts
Neal Ball
Darcy Fast
Horace Speed
Vic Power
The Department of How to Identify Rolling Stones
The Department of Still Needs More Cowbell
The Department of What Should We Do Before We Roll?
The Department of Make Mine a Double
The Deparment of I Guess His Parents Had a Sense of Humor
The Deparment of I Guess His Parents Were a Bit Peculiar
Alan Mitchell Edward George Patrick Henry Gallagher
The Department of It's Obvious His Parents Were a Bit Peculiar
The Department of His Parents Were a Bit Confused
Barbra Chrisley
John Patsy Francona
The Department of Pam Grier is a Lot Better-Looking
The Department of The Navy
Showboat Fisher
Riverboat Smith
Admiral Schlei
The Department of The Army
Major Kerby Farrell
Colonel Snover
General Crowder
General Stafford
The Department of Just Too Colorful
Pickles Dillhoefer
Razor Shines
Orville "Coot" Veal
Piano Legs Hickman
La Schelle Tarver
Mordecai "Three Finger" Brown
Bombo Rivera
Maggie Magoon
Gordon Goldsberry
Topsy Hartsel
Muddy Ruel
Hensley "Bam Bam" Meulens
Dominic "Dim Dom" Dallessandro
Homer Smoot
Noble Winfield "Win" Ballou
Larvell "Sugar Bear" Blanks
Laynce Nix
Buster Bray
Heinie Meine
Mose "The Rabbi of Swat" Solomon
Coco Crisp
Oil Can Boyd
Putsy Caballero
Chip Hale
Johnny "Hippity" Hopp
Chi-Chi Olivo
Bump Wills
Chippy Gaw
Pompeyo "Yo-Yo" Davalillo
Angel Bravo
Champ Summers
Vito Valentinetti
Choo Choo Coleman
The Department of Zoology
Chicken Hawks
Chicken Wolf
Red Bird
The Department of Zoology, Whirlpools in Streams Division
The Department of Just What the Hell Does That Mean Anyway?
The Department of Tut, Tut, Jeeves
Jennings Poindexter
Chase Utley
Brook Fordyce
Percival Edmund Wentworth Ford
Morgan Ensberg
Brock Pemberton
The Department of You've Got to be Kidding Me
The Department of Now You've Really Got to be Kidding Me
The Department of Elizabethan Tragedy
The Department of Hero Worship
Charles Dickens Bold
Thomas Jefferson Davis Bridges
Abraham Lincoln Wolstenholme
Abraham Lincoln Wade
Abraham Lincoln Bailey
Ulysses Simpson Grant McGlynn
Ulysses Simpson Grant Stoner
Grover Cleveland Alexander
Grover Cleveland Lowdermilk
Grover Cleveland Baichley
Grover Cleveland Land
William Jennings Bryan Herman
William Jennings Bryan Harriss
William Jennings Bryan Patterson
Woodrow Wilson Davis
Woodrow Wilson Williams
Calvin Coolidge Ermer
Theodore Roosevelt Lilly
Franklin Delano Roosevelt Wieand
Thomas Edison Alston
Willie Mays Aikens
Larry Doby Johnson
Ryne Dee Sandberg
Calvin Coolidge Julius Caesar Tuskahoma McLish
The Department of Full Employment of Character Spaces
Aurelio Monteagudo
Arnie Portocarrero
Justin Duchscherer
Bob Giallombardo
Billy Grabarkewitz
Mark Grudzielanek
Cornelius McGillicuddy
Ken Raffensberger
Bill Wambsganss
Red Schoendienst
Jerry Schoonmaker
Paul Thormodsgard
Wilhelmus Remmerswaal
Ossee Schreckengost
Rafael Santo Domingo
William Van Landingham
Christian Frederick Wilhelm Von der Ahe
The Department of Conservation of Character Spaces
V T Tatum
J W Porter
R C Stevens
J C Hartman
U L Washington
The Department of Honoring the Family Heritage is All Well and Good, But I'd Still Change It
Clyde Kluttz
Mickey Klutts
Gene Krapp
Harry Chiti
The Department of Forget That He's a Hall of Famer, Isn't That a Funky Name?
Napoleon Lajoie
Early Wynn
Harmon Killebrew
Yogi Berra
Zack Wheat
Gaylord Perry
Hazen "Kiki" Cuyler
Eppa Rixey
Tris Speaker
The Department of Abstract Expressionism
The Department of Just a Really Cool Name
Jose Tartabull
Dain Clay
Wally Pipp
Candy Maldonado
Carson Bigbee
Garland Buckeye
Winston Llenas
Duke Carmel
Buzz Capra
Jarvis Tatum
Malachi Kittridge
References & Resources
The George Washington X's, Thomas Jefferson X's, Benjamin Franlin X's, and even James Madison and John Adams X's are just too numerous to list. One must conclude that being named after a Founding Father was just not all that unusual a deal for a long time in our great Republic.
Also there are too many Andrew Jackson X's to have lised them all here. He was obviously rather popular too.
With acknowledgement to the wonderful writer Darryl Brock, who presented an eerily similarly-themed fun piece in the Sunday, May 8th Sporting Green of the San Francisco Chronicle. Honest, Darryl, I didn't steal your idea! You think I could have looked all these guys up in one week's time?
Steve Treder has been a co-author of every Hardball Times Annual publication since its inception in 2004. His work has also been featured in Nine, The National Pastime, and other publications. He has frequently been a presenter at baseball forums such as the SABR National Convention, the Nine Spring Training Conference, and the Cooperstown Symposium. When Steve grows up, he hopes to play center field for the San Francisco Giants.