Welcome to a new feature here at The Hardball Times. Over the next two months, I will contribute a position-by-position prospect list. These will differ from traditional lists in two ways. First, anyone under 25 is eligible. Second, I won't give the false impression of precision by ranking players. Instead, I'll group players according to their upside and closeness to fulfilling their potential.
Today, we'll start with 15 young catchers.
When I describe "excellent" potential, I simply mean that the player has a non-trivial chance of being worth 10 wins above a replacement level player at his position during multiple seasons. In other words, these are guys who could be perennial All-Stars. These players usually have all the skills to become complete hitters and at least average fielders at their position.
When I describe "good" potential, I usually am describing a player who has the skills to become an above-average player at the position. Often, these players will have at least one major limitation that probably will prevent them from becoming top-tier players. When I describe "average" upside, I usually am describing a player with more than one major concern or limitation that suggests he probably will become an average player.
Players who are "close to their prime" usually are within a year of reaching a level of performance that will be among the five best seasons of their career.
I don't have a crystal ball and rely heavily on quantitative analysis of hitting and fielding performance to group players. These are simply estimates—any one of these players could be out of baseball at age 26 and any one could become a star. Mostly, I hope this list can help you identify exciting young players who are worth watching in the near future.
Excellent potential, close to prime
Joe Mauer
23 years old | Minnesota Twins
What's left to say about Joe Mauer? He could be to catchers what Cal Ripken was to shortstops.
Brian McCann
23 years old | Atlanta Braves
After a steady rise through the minor leagues, McCann experienced as strong a rookie campaign as anyone could have hoped for. At this time last year I noted that FIPro, my projection engine, suggested McCann was "ready for a breakout year in terms of power; 20-25 home runs is within reach." He didn't disappoint. Despite a career high of 15 home runs in a season before last year, McCann launched 24 in 2006 and emerged as one of the two best young catchers in baseball.
Excellent potential, at least two years from prime
Jeff Clement
23 years old | Seattle Mariners
Clement, the third overall pick from the 2005 draft, was finally getting comfortable at the plate in Double-A San Antonio last year, but the Mariners moved him along to Triple-A immediately after he took time off for minor surgery. As a result, he is arguably the most challenging hitter to evaluate in the upper minor leagues.
Clement's power potential is undeniable and he reportedly is making good progress behind the plate, but he did not generate many extra-base hits in the Pacific Coast League. Other indications, including a decreased walk rate and high pop-up rate, make it difficult to see a silver lining in his dreary performance. To make matters worse, he struggled against less experienced players in the Hawaii Winter Baseball league. The Mariners have no reason to rush Clement any more than he already has been rushed, and he could use another year or two to re-establish himself as one of the game's most promising young catchers.
Matt Wieters
20 years old | Georgia Tech
Wieters closes Georgia Tech victories on the mound, but his future is probably behind the plate. The 6-foot-5, 230-pound switch-hitter complemented his .480 OBP with 15 home runs in 68 games last year. A solid 2007 season will lead to an early first-round selection in June.
Jarrod Saltalamacchia
21 years old | Atlanta Braves
Saltalamacchia first gained widespread recognition for his .314 /.394 /.519 line at pitcher-friendly Myrtle Beach in 2005. Since then, his reputation has been tarnished by slumps and injuries. After he hit .198 with four home runs during his first 70 games of 2006, I looked at the numbers and predicted a "full recovery" for the switch-hitting catcher. He launched five homers and hit .338 over his final 96 Southern League plate appearances, and I expect him to continue his resurgence in 2007.
Good potential, close to prime
Russ Martin
24 years old | Los Angeles Dodgers
After an up-and-down ride through the minor leagues, Martin clinched the starting catching job in Los Angeles by mid-summer. He is probably close to his peak performance and doesn't project to hit any more than 15 home runs per season with the Dodgers. But Martin's defense, his strong contact skills and above-average patience at the plate will give the Dodgers a solid bat for the lower half of the lineup.
Miguel Montero
23 years old | Arizona Diamondbacks
Montero needed three years to get to full-season ball, but he really took off in 2005. The stocky catcher's strongest minor league performances all have been assisted by hitter-friendly home parks in the Diamondbacks system, so it is difficult to project his performance. Still, his raw power is undeniable and he makes contact frequently enough to post acceptable batting averages and on-base averages wherever he plays.
At worst, he should be able to build a nice career as the left-handed hitting piece of a catching platoon. On the other hand, I wouldn't be surprised if he continued to prove doubters wrong and contend for Rookie of the Year honors in 2007.
Dioner Navarro
23 years old | Tampa Bay Devil Rays
The hype surrounding "Pudgito" was premature, but Navarro still is only 23 and there is no reason he couldn't emerge as an above-average option behind the plate if he can stay healthy in 2007.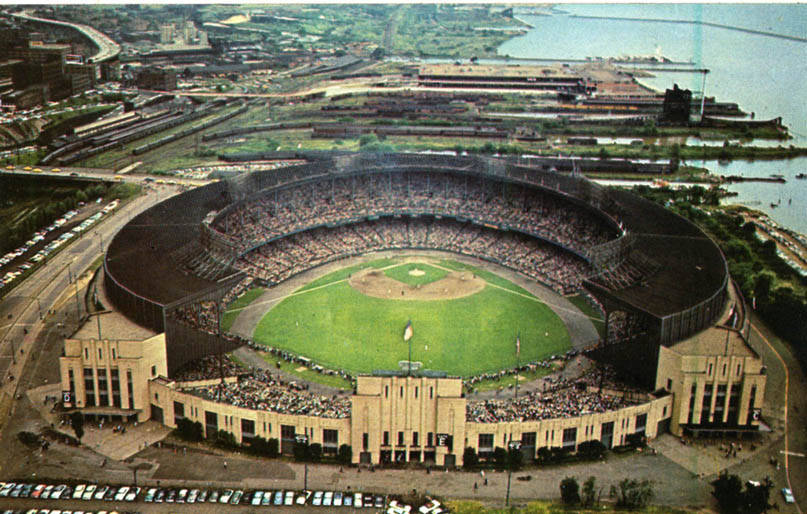 Kurt Suzuki
23 years old | Oakland Atheltics
Suzuki more than makes up for his limited power potential with excellent on-base skills and an advanced approach at the plate. His batted ball chart suggests he started taking pitches to the opposite field and the results were good. His 2006 performance closely resembles Russ Martin's 2005 performance. Suzuki could be a similarly pleasant surprise for the Athletics after Jason Kendall's contract expires.
Good potential, at least two years from prime
Hank Conger
19 years old | LA Angels
Conger was nicknamed "Hank" by his grandfather, a Hank Aaron fan. After slugging 11 home runs in 24 games during his senior year of high school, expectations are high for Conger, the Angels' first selection of the 2005 draft.
Chris Iannetta
23 years old | Colorado Rockies
Iannetta may be close to locking up the starting job in Colorado, but I don't think he's particularly close to reaching his peak. This year's THT Annual suggests players drafted out of college (rather then high school) tend to develop power at a quicker rate between the ages of 23 and 25. Iannetta, who played at North Carolina, doesn't have a long track record of success in the minor leagues, but I suspect he is the kind of player who might improve a lot over the next two years.
Iannetta's skills make him a good bet to be an above-average player for many years. He is a strong receiver, and there's a lot to like about a hitter who might walk as often as he strikes out in the big leagues.
Max Sapp
18 years old | Houston Astros
Sapp's performance in the New York-Penn League was nothing to write home about, but he was one of the youngest players in the league. Although there are questions about whether he will be able to stay behind the plate, it's too soon to write off a first-round pick who sometimes inspires comparisons to Brian McCann.
Neil Walker
21 years old | Pittsburgh Pirates
Walker's performance has never quite matched his pretty swing and highly regarded tools. In 2006, health problems contributed to his merely adequate performance. Walker. a switch-hitter, missed the first month of the season recovering from wrist surgery and later spent some time on the disabled list with a viral infection.
I can excuse his uninspiring power production because of the wrist injury, but Walker remains a free swinger who projects as a low-OBP player with questionable receiving skills. I'm not as optimistic about his future value to a big league club as most people, but it will be nice to see what he can do over a full season.
Average potential, close to prime
Jeff Mathis
23 years old | Los Angeles Angels
Anything can happen in a small sample of performance. After a breakout campaign in 2005, Mathis suffered from an unlucky .154 batting average of balls in play (BABIP) during his 23-game stint with the Angels and all of a sudden I started hearing the word "bust" associated with his name. While Mathis doesn't excel in any dimension of the game, he does a lot of things pretty well and I'm confident he would provide average production for a big league team willing to give him a chance.
George Kottaras
23 years old | Boston Red Sox
Kottaras is small, probably won't hit more than 15 home runs a year, and swings and misses too often to be more than a .270 hitter in the big leagues. The good news is that he is a left-handed hitter with exceptional patience at the plate. Kottaras has worked hard to quiet concerns about his durability.