Games played is not the sexiest statistic in baseball. Oh, when it comes to consecutive games records, maybe. But just toting up how many times a guy's name shows up in a box score…booooring, right? Well, not entirely, once you start perusing career totals.
One of the more illuminating statistics is games played per position. This is one area where versatility doesn't pay. Pete Rose is the all-time major league leader in games played (3,562) but he doesn't show up on any of the top 10 position lists, since he played all over the field (his biggest total was 939 games at first base).
Even if a player is less versatile, splitting his career between two positions will keep him off the top 10 position lists. Ernie Banks, for example, led the National League in games played six times (1954, 1955 and 1957-1960) but he split his time between shortstop (his original position) and first base. Given the fact that he started out as a shortstop and didn't play first base till he was in his 30s, it is mildly surprising that he ended up playing more games at first (1,259) than at shortstop (1,125).
Obviously, specialization and longevity are prerequisites for showing up on the following top 10 lists. Lack of versatility is not a negative if a player is really, really good at his position. There are no unknowns in the following games-played lists, but there are surprises in the rankings. To wit:
1. Pitcher
Pitchers, of course, are the most specialized players on the diamond. A chosen few do get re-directed to other positions, and occasionally a position player with a strong arm is introduced to the pitcher's mound. But for the most part, once a pitcher, always a pitcher.
Relievers lead the way at this position. That's to be expected. Since there are more right-handers than southpaws, it would seem to go against the odds that the top three on the top 10 list are left-handers, yet that is the case. And if one goes by the classic scenario of bringing in right-handers to pitch to right-handed hitters, and left-handers to pitch to left-handed hitters, right-handed pitchers should lead the pack, since there are more right-handed hitters.
On the other hand, appearances by situational left-handers are commonplace. As for situational right-handers… I've never even heard the term. The top three names on the list likely got there not just via closer or setup appearances but through situational left-hander appearances.
First on the list is Jesse Orosco with 1,252. For a reliever who pitched till age 46, it's not too surprising that he could make that many appearances (his highest season total was 71 with the Orioles in 1997). His career total of 144 saves in 24 seasons works out to an average of just six per year. His high-water mark was 31 with the 1984 Mets. All but four of his career appearances were in relief.
Orosco's tenure made him a familiar name in baseball circles, but the second name on the list may be a surprise. Like Orosco, Mike Stanton was a long-tenured left-handed reliever (in his 19-year career he started but one game). He was especially busy in 1984, when he appeared in more than half (83) of the Mets' games. Yet in that long career, he accrued just 84 saves (27 of them coming in 1993 with the Braves) in 1,178 appearances.
Curiously, the third name on the list also fits the profile of a left-handed reliever with a lengthy career. The name in question is John Franco, with 1,119 appearances in 21 seasons. Franco was exclusively a reliever (no starts in 21 years) and primarily a closer (424 saves). His best season was with the Reds in 1988 when he saved 39 games. The last five years of his career, he never got out of single-digits in saves (maximum four in 2000), but he accrued 241 appearances.
Fourth is hardly surprising, but he is the first right-hander on the list. Mariano Rivera appeared in 1,115 games in 19 years, accruing 652 saves. Interesting to note that he started 10 games – all in his rookie year of 1995. From 1997 through 2011, he never saved fewer than 28 games (2002) and topped out at 50 (2001).
The rest of the top 10 pitchers are best known as relievers. No. 5 Dennis Eckersley (1,091 games) is an unusual case, since he was a respectable starter from 1975 through 1986. His best stretch was 1978-1979 when he won 37 games for the Red Sox with a 2.99 ERA. After a 6-11, 4.57 ERA season for the Cubs in 1986, he was traded to the A's, who converted him to a reliever. He led the league in saves with 45 in 1988 and 51 in 1992. When he was primarily a starter (he was exclusively a starter from 1977 through 1985), he had 151 victories, no mean total. He amassed 390 saves in the final 12 seasons. Had he remained a starter, he would not appear in this list.
No. 6, Hoyt Wilhelm, had just 52 starts in 1,070 appearances. No. 7, Dan Plesac (1,064 appearances), started 14 games for the Brewers in 1991 and 1992, and No. 8, Mike Timlin (1,058 appearances), started three games for the Blue Jays in his rookie year of 1991, and just one more for the Cardinals in 2002. Kent Tekulve, No. 9, made 1,050 appearances, all out of the bullpen. LaTroy Hawkins fills out the top 10 at 1,042 games. He was almost exclusively a starter for the Twins from 1995 to 1999 when he appeared in 98 games, including just one relief appearance. He came out of the bullpen for the next 16 seasons. When he retired after the 2015 season, he was the only active pitcher with 1,000-plus appearances.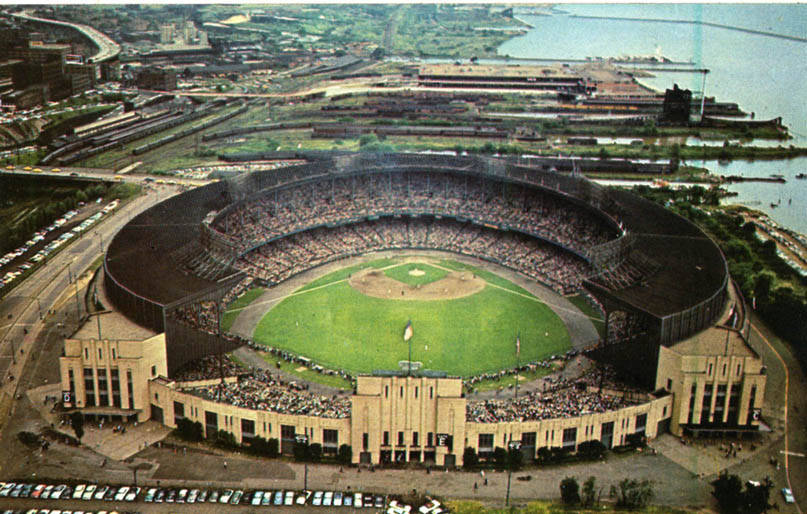 If you're wondering about starters, you have to go pretty far down the list before they show up (No. 23, Cy Young at 906 games, and No. 26, Jim Kaat at 898 games).
2. Catcher
There aren't many surprises here. The spread on the top 10 list is approximately 510 games. Tops in games played at the position the list is Ivan Rodriguez at 2,427 games. From there it goes down to Carlton Fisk (2,226), Bob Boone (2,225) and Gary Carter (2,056), who all enjoyed long careers behind the plate. No. 5, Jason Kendall, might be a bit of a surprise with 2,025. The second tier of the top 10 are all below 2,000: Tony Peña (1,950), Brad Ausmus (1,938), Jim Sundberg (1,927), Al Lopez (1,918, and Benito Santiago (1,917).
Still, one wonders…where is Yogi Berra? His 19-year career included 1,699 games at catcher and 265 games in the outfield (and, surprisingly, two games at first base and one at third base).
And what about all the other Hall of Fame catchers? Bill Dickey was exclusively a catcher, but his 17-year career included a "mere" 1,708 games. Johnny Bench was behind the plate for 1,742 games, but he also played first base, third base and the outfield. Mike Piazza? Just 1,629 games donning the tools of ignorance. Slow-footed Ernie Lombardi played 1,544 games, all of them as a catcher.
3. First Base
The all-time leader at first base is Eddie Murray with 2,413. Next on the list is a real old-timer, Jake Beckley, who played from 1888 to 1907. He played 2,386 games, 2,377 at first base. The third-place winner is a bit of a surprise: Fred McGriff, a classic under-the-radar player. In 19 years, he played 2,460 games (2,239 games at first base, the rest as designated hitter). Despite an outstanding career (2,490 hits and 493 home runs, 1,550 RBIs) he never got much publicity. He acquitted himself well in the postseason (10 home runs, .303 average in five post-seasons) but even that didn't help.
Right behind McGriff on the list was a man with a similar career, albeit with fewer home runs. Mickey Vernon played 2,237 games, amassed 2,495 hits and 1,311 RBIs, but only 172 home runs.
Next in order are Todd Helton (2,178), Mark Grace (2,162), Cap Anson (2,152) and Rafael Palmeiro (2,139). No. 9 on the list is Lou Gehrig with 2,137. He also played a few games in the outfield and, hard to believe, one game at shortstop in 1934. The Iron Horse was so-called because of his consecutive game streak, and had he not been felled by ALS, he more than likely would have added more than 276 games to his total, and Eddie Murray would have been in second place.
Rounding out the top 10 is an unexpected name: Charlie Grimm. Grimm, best known as a manager (19 years), actually had a longer career (20 seasons) as a player, mostly with the Pirates and Cubs, primarily at first base (2,131 games). Even with 2,299 hits and a .290 batting average, his career as a player is undeservedly obscure.
One conspicuous absence is Steve Garvey, a 19-year veteran who holds the NL record for consecutive games (1,207). He finished just outside the top 10 at 2,059.
4. Second base
There are probably fewer surprises here than at any other position. Eddie Collins is at the top with 2,650, followed by Joe Morgan (2,527), Sandy Alomar (2,320), Lou Whitaker (2,308), Nellie Fox (2,295), Charlie Gehringer (2,206), Willie Randolph (2,152) and Frank White (2,251). For No. 9 on the list, we have to regress to the 19th century. From 1882 to 1899, Bid McPhee played 2,126 games at second base for Cincinnati. Right behind him is Bill Mazeroski with 2,094, all with Pittsburgh.
5. Third base
If asked to guess who played more games at third base than any other major league player, most fans would probably guess Brooks Robinson, and they would be right. In 23 years, he logged 2,870 games at the hot corner. Second on the list would be a big surprise because he's still active: the Rangers' Adrian Beltre had played 2,483 games through the 2015 season.  Given his skills at third plus his offensive prowess (2,767 hits, .285 batting average, 413 homers, and 1,467 RBIs) he appears to be a lock for Cooperstown.  What remains to be seen is whether he can surpass Brooks Robinson.  Having turned 37  on April 7, Beltre started the season 347 games behind Robinson.  Barring any serious injuries, he has a realistic shot at top dog status.
Also a surprise is No. 3, Graig Nettles, who logged 2,412 games at third base, mostly in the AL (Twins, Indians, Yankees) but also in the NL (Padres, Braves, Expos). Following him are Gary Gaetti (2,282), Wade Boggs (2,215), Mike Schmidt (2,212), Buddy Bell (2,183), Eddie Mathews (2,181) and Ron Santo (2,130). No. 10 just made the list before retiring. Aramis Ramirez goes into the books with 2,112 games at third base.
6. Shortstop
The all-time leader at shortstop is still on the field, but he's out of position. These days Omar Vizquel, who played till age 45, is the first-base coach for the Detroit Tigers. He sits atop the list with 2,709 games from 1989 through 2012. Right behind him is Derek Jeter (2,674), who could have been No. 1 if he had stuck around one more season. Both will end up in Cooperstown (Jeter on the first ballot; Vizquel may have to wait) along with the next three names on the list: Luis Aparicio (2,581), Ozzie Smith (2,511) and Cal Ripken (2,302).
Given Ripken's consecutive-games record (2,632), one might think he'd be higher on the list, but the 675 games he played at third base don't count. Rounding out the top 10 are Larry Bowa (2,222), Luke Appling (2,218), Jimmy Rollins (2,192), Dave Concepcion (2,178) and Rabbit Maranville (2,153).
Rollins, currently with the Chicago White Sox, should leapfrog over the players immediately in front of him, possibly surpassing Ripken, if he sticksaround for the entire 2016 season. Rollins and Beltre are the only activeplayers among the Top 10 leaders
7. Left field
The first two names on the list (Barry Bonds at 2,715 and Rickey Henderson at 2,421) are hardly surprising. The third one probably is: Luis Gonzalez at 2,418. In his 19-year career (1990-2008), he played only 40 games elsewhere (right field, center field, first base, third base). Following Gonzalez are Lou Brock (2,161) and Ted Williams (1,985). Williams, of course, would be much higher on the list had he not missed so much time due to military service.
Next are Tim Raines (1,961), Goose Goslin (1,948) and Carl Yastrzemski (1,914). Given that Yaz is the all-time AL leader in games played (3,308), one might think he'd be higher among left fielders, but during his career, he also served at DH, right field, center field, third base, and particularly first base, where he appeared in 765 games. Right behind Williams is Ducky Medwick with 1,790. No. 10 is a bit of a surprise: Carlos Lee with 1,770 appearances in left field from 1999 through 2012. Not bad for a guy who was often regarded as a defensive liability.
8. Center field
No. 1 at this position is perhaps as easy a guess as Brooks Robinson at third base. That's Willie Mays, who logged 2,829 games in center. Way behind Mays (by more than 500 games), Nos. 2 and 3 are hardly obscure, but they are nowhere near as illustrious as the Say Hey Kid. No. 2 is Steve Finley (1989-2007) at 2,315, and No. 3 is Willie Davis (1960-1979) at 2,240. Next is Ken Griffey Jr. at 2,145, followed by Doc Cramer (2,028), Brett Butler (1,987), Kenny Lofton (1,984), Richie Ashburn (1,980), Marquis Grissom (1,967) and Tris Speaker (1,949).
9. Right field
Seven of the top 10 right fielders in games played are Hall of Famers, the most of any position. Roberto Clemente leads at 2,306. Still active and 38 years old at the time of his death, he could have opened a wider lead over No. 2, fellow Pirate and Hall of Fame inductee Paul Waner (2,251). Since Clemente hit .312 in 378 at-bats in his last season (1972), he still had some gas left in his tank, so reaching the 2,500 game level would not have been out of the question.
The next three Hall of Fame players on the list are Hank Aaron (2,174), Mel Ott (2,161) and Tony Gwynn (2,144). The first non-Hall player on the list is hardly chopped liver: Dwight Evans, a 20-year man (all but one with the Red Sox) logged 2,092 games in right field. No. 7 on the list is Hall of Fame member Al Kaline (2,033), followed by a player with Cooperstown-worthy stats but pharmaceutical challenges (Sammy Sosa at 2,015). No. 9 is a bit of a surprise, but the record reveals that 18-year vet Bobby Abreu logged 1,990 games in right field. It's back to the Hall of Fame for No. 10, Reggie Jackson at 1,942.
10. Designated hitter
Technically, a designated hitter is not a position player. But just for the hell of it, let's take a look at it. The DH was not instituted until 1973, so that has resulted in one big difference between the top 10 DHs and their counterparts among position players: the top 10 DHs are all alive.
Another unique aspect of the top 10 DH list is that the all-time leader, David Ortiz at 1,888 games, is still active. Unless he gets hurt in 2016, he will retire with more than 2,000 games. His position at the top of the list is secure for the near future, as the next eight names on the list are all retired. They are:
Harold Baines 1,643
Hal McRae 1,426
Edgar Martinez 1,403
Frank Thomas 1,310
Don Baylor 1,287
Paul Molitor 1,173
Chili Davis 1,160
Travis Hafner 1,043
No. 10 on the list is Billy Butler, 870 at the end of 2015, and counting.  Butler just turned 30, so there's no telling how many more games he can add to his total.  Since David Ortiz is more than 1,000 games ahead of him, it is unlikely he will ever take over the top spot, but he should move up a few notches on the list before he retires.
So there we have it. Granted, keeping track of games played is about as exciting as watching the miles go by on your odometer, but by the time a veteran player/car retires, the final total can be impressive.
Frank Jackson writes about baseball, film and history, sometimes all at once. He has has visited 54 major league parks, many of which are still in existence.