ELAINE: He's reliable. He's considerate. He's like your exact opposite.

JERRY: So he's Bizarro Jerry.

ELAINE: Bizarro Jerry?

JERRY: Yeah, like Bizarro Superman, Superman's exact opposite, who lives in the backwards Bizarro world. Up is down, down is up, he says hello when he leaves, goodbye when he arrives.

ELAINE: Shouldn't he say badbye? Isn't that the opposite of goodbye?

JERRY: No, it's still goodbye.

ELAINE: Does he live underwater?

JERRY: No.

ELAINE: Is he black?

JERRY: Look, just forget the whole thing.
— Elaine Benes and Jerry Seinfeld, The Bizarro Jerry
This is the third straight year I've chosen a Bizarro World All-Star team (2003, 2004), and it is always a lot more fun than picking the "real" All-Stars. For one thing, I don't receive nearly as many e-mails from angry fans over my selections, since Bizarro World All-Stars rarely have any fans. Plus, everyone knows about the great players having great seasons. For instance, after last night I'm sure we'll hear more than enough about how wonderful Miguel Tejada and Mark Teixeira are. How boring!
I like shining a spotlight on the worst of the worst. The lousiest of the lousiest. The dumb kids in the dumb class. The guys who couldn't hit water if they fell out of a boat. These guys don't get nearly enough credit for the incredible jobs they've done in an attempt to ruin their teams' first halves. So here they are, the Bizarro World All-Stars …
Travis Lee | Tampa Bay Devil Rays | First Base
                       AVG      OBP      SLG      OPS
Travis Lee            .240     .319     .337     .656
Average MLB 1B        .276     .358     .462     .820
This one went right down to the wire, with Travis Lee narrowly beating out Doug Mientkiewicz and Eric Hinske for the starting spot, thanks mostly to a pitiful .337 slugging percentage. Just how bad has Lee's offense been at first base? Here is how his slugging percentage and OPS rank among first basemen with at least 400 plate appearances in a season over the last 20 years: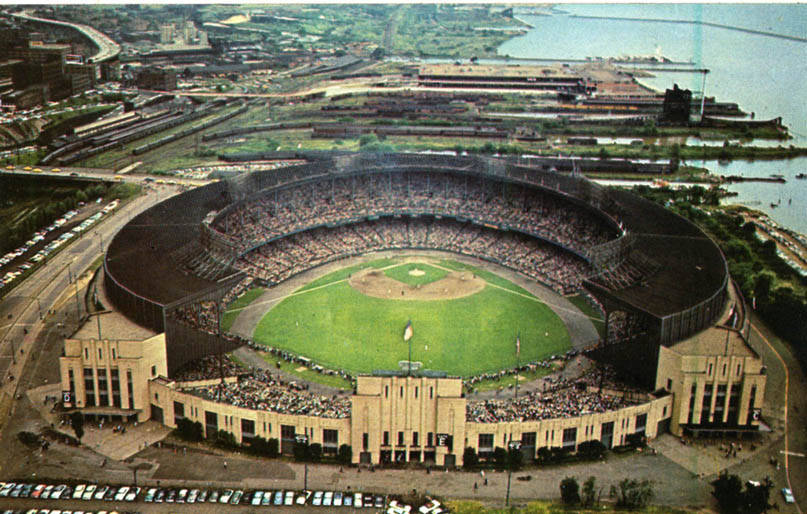 YEAR      OPS                                 YEAR      SLG
Andres Galarraga         1991     .604        Greg Brock               1988     .310
Pete O'Brien             1990     .622        Pete O'Brien             1990     .314
Todd Benzinger           1990     .631        Pete Rose                1985     .319
Keith Moreland           1988     .636        Keith Moreland           1988     .331
Greg Brock               1988     .640        Don Mattingly            1990     .335
Franklin Stubbs          1991     .641        Andres Galarraga         1991     .336
Kevin Young              1993     .643        TRAVIS LEE               2005     .337
Don Mattingly            1990     .643
TRAVIS LEE               2005     .656
The amazing thing about Lee's season isn't just that he's been horrible, because Mientkiewicz and Hinske, among others, have been awful as well. No, the amazing thing is that Lee is a 30-year-old first baseman with a career slugging percentage of .406 who is in the middle of his worst season in the big leagues, and yet a last-place team going absolutely nowhere continues to give him regular at-bats. The Devil Rays playing Lee is like getting stood up by an ugly date and then taking yourself out for dinner at a fancy restaurant anyway. There was little reason to do it in the first place, and now it's just silly.
Bret Boone | Minnesota Twins | Second Base
                       AVG      OBP      SLG      OPS
Bret Boone            .231     .299     .385     .684
Average MLB 2B        .275     .342     .414     .756
I find myself in a unique position today. On one hand, Bret Boone has been perhaps the worst all-around everyday second baseman in baseball so far this season and that deserves the same sort of pithy commentary and depressing statistical rankings that everyone else on the Bizarro World All-Star team receives. On the other hand, my favorite team just traded for him and announced that he'll be their new starting second baseman and #3 hitter.
Basically, if ever there was someone whose stats said he was completely done as a good player, it is Boone. First, there's his declining offense:
YEAR      AVG      OBP      SLG      OPS     IsoP
2003     .294     .366     .535     .901     .241
2004     .251     .317     .423     .740     .172
2005     .231     .299     .385     .684     .154
And, as if that weren't enough, his defense (or at least his Zone Rating) has completely fallen off the map:
YEAR       ZR
2001     .857
2002     .843
2003     .814
2004     .790
2005     .743
He ain't pretty, but he's mine. I guess.
Cristian Guzman | Washington Nationals | Shortstop
                       AVG      OBP      SLG      OPS
Cristian Guzman       .201     .239     .291     .530
Average MLB SS        .271     .324     .399     .723
This spot is normally reserved for Neifi Perez—and in fact last year I suggested creating a Lifetime Achievement Award for Suckiness and naming it "The Neifi"—but not even he can compete with how horrible Cristian Guzman has been this season. After years of uninspired, mediocre-at-best play in Minnesota, Guzman signed a four-year, $16.8-million deal with the Nationals this offseason and immediately took his game to new lows.
Guzman has played in 76 of Washington's 88 games this season, yet he has driven in just 13 runs and scored only 20 times. That puts him on a pace for 24 RBI and 37 runs scored on the season, which is remarkably bad production. In fact, here is how Guzman's projected run-production totals would rank among batters with 500 or more plate appearances in a season over the last 20 years:
                         YEAR      RBI                                 YEAR      RUN
Luis Castillo            2000       17        Rey Ordonez              2001       31
Gary Pettis              1989       18        Tom Pagnozzi             1992       33
Otis Nixon               1998       20        Manny Trillo             1985       36
Felix Fermin             1989       21        Jose Oquendo             1988       36
Bob Dernier              1985       21        CRISTIAN GUZMAN          2005       37
Omar Vizquel             1992       21  
Otis Nixon               1992       22   
Deion Sanders            1997       23  
Jack Perconte            1985       23  
Craig Counsell           2004       23
CRISTIAN GUZMAN          2005       24
I don't know about you, but that's what I'd call some elite company. Among all the major-league hitters with enough playing time to qualify for the batting title this year (there are 160 at the moment), Guzman ranks dead last in batting average, on-base percentage, and OPS, and only Tony Womack (more on him in a second) has a lower slugging percentage. Oh, and Guzman is also just 3-for-7 (42.8%) stealing bases during the rare times he's actually been on base.
Aaron Boone | Cleveland Indians | Third Base
                       AVG      OBP      SLG      OPS
Aaron Boone           .211     .266     .362     .628
Average MLB 3B        .272     .343     .436     .779
This is the second time the Boone brothers have been All-Stars in the same year. Back in 2003, Bret Boone made the AL squad by hitting .313/.375/.591 with 24 homers and 76 RBI in the first half for the Mariners, while Aaron Boone made the NL team with a .261/.326/.456 first half as a member of the Reds. Now, just two seasons later, they are half of the Bizarro All-Star team's infield. What an honor it must be for one of baseball's most storied families.
The sad part about the season Aaron Boone is having in Cleveland is that the Indians had to wait a whole year to get it. Boone was let go by the Yankees after injuring his knee two offseasons ago, and the Indians signed him and helped him rehab the injury while he missed the entire 2004 season. To make room for Boone at third base this year, they shifted Casey Blake to the outfield, where he has had a miserable season of his own after hitting .271/.354/.486 with 28 homers and 88 RBI last year.
Boone has been the target of frequent booing at Jacobs Field this season, both for his sub-par offense and his surprisingly spotty defense. In Boone's defense, his overall numbers are dragged down by his ridiculously bad first two months, in which he hit .157/.211/.261. Since the start of June, however, Boone has hit .285/.335/.500 with five homers, seven doubles, and 16 RBI in 32 games. So he's been awful and has been a waste of all sorts of time and money, but at least he's getting better the further away he gets from knee surgery.
Tony Womack | New York Yankees | Left Field
                       AVG      OBP      SLG      OPS
Tony Womack           .243     .276     .266     .542
Average MLB LF        .275     .345     .448     .793
In previewing this offseason's free agents back in November, I wrote the following about Womack:
I could see some team giving Womack a multi-year deal, which would be a mistake. He'll be 36 years old in 2005, he hasn't stolen 30 bases in a season since 2000, and this was the first time in his entire career that he's had a better-than-average OBP. If I were a betting man, I'd let you set the line on Womack's 2005 OPS and I'd take the under.
Unfortunately, no one took me up on that bet. While Womack has finally found his rightful place on the Yankees' bench, the idea that the richest team in baseball spent nearly half a season (and almost 300 plate appearances) playing him every day—first at second base and then, unbelievably, in left field—is absolutely astonishing to me. Assuming Womack gets at least some semblance of regular playing time in the second half, he has an excellent shot at posting the worst OPS by a corner outfielder with at least 400 plate appearances in a season over the last 50 years:
                         YEAR      OPS
TONY WOMACK              2005     .542
Brian Hunter             1999     .576   
Vince Coleman            1986     .581   
Billy Hatcher            1989     .585   
Bob Bailor               1979     .585
Ken Walters              1960     .585
Miguel Dilone            1982     .592
Paul Householder         1982     .592   
Don Buford               1972     .593   
George Altman            1964     .594
So he's got that going for him, which is nice.
Corey Patterson | Chicago Cubs | Center Field
                       AVG      OBP      SLG      OPS
Corey Patterson       .232     .270     .379     .649
Average MLB CF        .274     .340     .430     .770
Corey Patterson is one of the most disappointing prospects of the last decade. Blessed with just about every physical tool in the world, Patterson was the third overall pick in 1998 draft, shot all the way through the minor leagues in less than two seasons, and took over as the Cubs' starting center fielder just weeks after his 21st birthday. In the years since, he has shown all sorts of flashes of brilliance, from great defense and outstanding work on the bases to high batting averages and significant power. Yet here he is, 25 years old and back at Triple-A.
There are two things Patterson hasn't been able to do. One is a combination of controlling the strike zone and showing discipline at the plate, and the other is hitting left-handed pitching. In 546 games spread over six seasons, Patterson has drawn 92 non-intentional walks while hitting .242/.274/.385 against lefties. He does a fine job patrolling center field, has been an efficient base stealer throughout his career, and from 2002-2004 batted .274 with a .455 slugging percentage against righties. Those are all very nice things, but Patterson's flaws have been significant enough to outweigh them.
Sammy Sosa | Baltimore Orioles | Right Field
                       AVG      OBP      SLG      OPS
Sammy Sosa            .225     .305     .383     .688
Average MLB RF        .270     .348     .453     .801
Sammy Sosa's decline as a player has been one of the swiftest and most pronounced in recent memory, as he has essentially gone from being an elite MVP-caliber player to being one of the worst outfielders in baseball over the span of just a few seasons. The most interesting thing about Sosa's decline is that his numbers have dropped in nearly every way, and they have done so for five straight years.
          2001     2002     2003     2004     2005
AVG       .328     .288     .279     .253     .225
OBP       .437     .399     .358     .332     .305
SLG       .737     .594     .553     .517     .383
OPS      1.174     .993     .911     .849     .688
IsoP      .409     .306     .275     .264     .158
Sosa had his best season in 2001, hitting .328/.437/.737 with 64 homers, 34 doubles, 116 walks, 160 RBI, and 146 runs scored. He finished second in the NL MVP voting (behind one of the greatest seasons in baseball history) and led the league in both RBI and runs scored. Since then, his batting average, on-base percentage, slugging percentage, OPS, and Isolated Power have each gone down every season. The end result has Sosa at just .225/.305/.383 this year and on pace for a measly 17 homers and 50 RBI in 127 games.
J.D. Closser | Colorado Rockies | Catcher
                       AVG      OBP      SLG      OPS
J.D. Closser          .205     .308     .336     .644
Average MLB C         .249     .312     .381     .693
There are a number of catchers having truly horrendous seasons, from Miguel Olivo (.148/.173/.250) in Seattle and Henry Blanco (.158/.177/.250) in Chicago to Chad Moeller (.212/.260/.339) in Milwaukee and Alberto Castillo (.207/.267/.329) in Kansas City. But none of those guys have consistently been starters behind the plate, and what the Bizarro World All-Stars really need is a young backstop who can lead them to a long future of humiliating defeats while eating up hundreds and hundreds of outs. I believe J.D. Closser is the man for the job.
Not only has Closser started half of Colorado's games to put him on pace for nearly 800 innings behind the plate this season, he's been equally inept offensively and defensively. On defense, Closser has thrown out a pathetic 15.4% of the 39 stolen base attempts that have come against him, and Colorado's pitching staff has an ERA that is about 5% worse when he's doing the catching (which is really saying something, considering how bad their ERA is in general). And compared to his offense, Closser's defense makes him look like Johnny Bench.
Closser is one of the few players who hasn't taken advantage of Coors Field. His .191/.270/.303 line on Planet Coors is pathetic, so bad in fact that I refuse to actually give him credit for hitting passable on the road. If you can't hit in Colorado, you've got something very, very wrong with you. With a .644 OPS and 169 plate appearances at the All-Star break, Closser is on pace to become just the fifth player in Rockies history to come to the plate at least 300 times in a season without breaking a .650 OPS. The other four? Kirt Manwaring (.567, 1997), Juan Uribe (.627, 2002), Walt Weiss (.639, 1994), and Alex Cole (.644, 1993).