The clouds glowed pink against the dying sun, creeping slowly above Roger Dean Stadium in Jupiter, Fla. A gentle ocean breeze kicked up, cooling the few hundred fans watching the Palm Beach Cardinals play the Jupiter Hammerheads, who share the ballpark each summer. By the middle of the first, an old guy with disheveled gray hair had propped his feet on the empty row of seats in front of him and dozed off. To be fair, it was nice and quiet.
Welcome to the Florida State League, which started all the way back in 1919 as a class D minor league. One of the original teams sported an all-time great minor league nickname, the Sanford Celeryfeds. Now, most teams share the name of their big league affiliates.
The original incarnation folded in 1962, but after a 28-year dormancy, the Florida State League 2.0 launched as it is right now. Resuscitating the league was a matter of convenience more than anything else. Florida already had a ton of spring training venues, complete with training and rehab facilities, which sat dormant for much of the summer. Why not put them to use?
More than 25 years later, it's one of the truly unique minor leagues in baseball, home to lonely outposts such as Roger Dean Stadium that offer the most relaxed, laid-back fan experiences you can find in baseball. Parking is free or cheap. No crowds clog aisles and concourses. No long lines snake from concession and souvenir stands. Seat assignments are optional. Sit wherever you want. There's always plenty of room.
Steve Gliner, chief operating officer of the Fort Myers Miracle, said he needed a few years to get used to the whole scene after he moved from short-season Hudson Valley in 2003. The Brooklyn native had helped build that New York-Penn League franchise from scratch. For the better part of a decade, it sold out nearly every one of its home games in 4,494-seat Dutchess Stadium. Gliner said he'd heard about the challenges in Florida, but he said he had to live it to really get it.
"It was the second game of the 2004 season when I went, 'Whoa, I've never been in a ballpark this empty with a game going on,'" he recalled. "It was very strange, but I quickly understood what the Florida State League is."
Better yet, he understood what it wasn't. Spring training was more what he was used to. Thousands of sunburned vacationers descend on the state's spring training facilities, including Fort Myers' 9,200-seat Hammond Stadium, to watch their teams play meaningless preseason baseball. For the front offices, it's chaos.
For Mike Bauer, spring training is double the chaos. He is the general manager of Roger Dean Stadium, where two big league teams, the St. Louis Cardinals and Miami Marlins, train. Each organization's Florida State League and Gulf Coast League affiliates play there, too. Now in his sixth season in Jupiter, Bauer said it's quite a contrast to his previous gig with the Asheville Tourists.
"This is a pretty large complex to maintain," he said. "Most minor league clubs have a 5,000- to 6,000-seat stadium and that's it. We have have 12 practice fields, two massive clubhouses, and a 7,500-seat stadium."
Bauer said the operation is year-round, too. After spring training, extended spring training and the Florida State League season start at the same time. Then, in June, the Gulf Coast League starts up on the back fields of the complex. Over the winter, amateur baseball tournaments and other events keep the calendar full.
With all that going on, the Hammerheads and Cardinals aren't necessarily afterthoughts, but they're certainly not the sole focus. And, like all but four (Fort Myers, Brevard County, Charlotte and Daytona) of the 12 FSL teams, the Cardinals and Hammerheads are owned by their parent organizations, which aren't really worried about attendance and fan atmosphere. They're more interested in player development, and the players get to do it in style in the FSL, even though staying behind after the excitement of spring training can be a come down.
"Minor leaguers here spend March over at the minor league spring training site, so we still had that feeling like, 'Okay, this is a different setting,'" said Dunedin Blue Jays reliever Brad Allen. "Meanwhile, it's nice because you already know the area. There's no having to learn where to eat or where to find an apartment."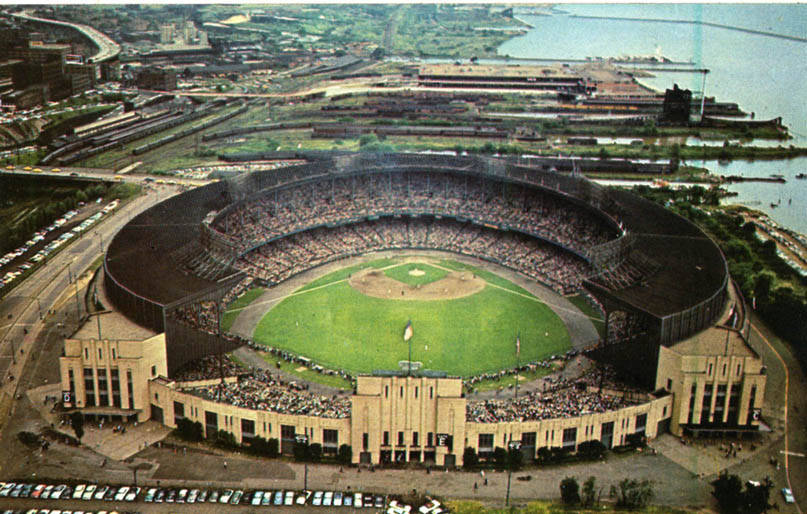 But by far the biggest perk for the players is getting to use the big leaguers' stuff, from the field to the weight room to the batting cages.
"Our clubhouse is the big league locker room, so we have a ton of space in there," said Brevard County Manatees outfielder Clint Coulter, a first-round pick of the Milwaukee Brewers in 2012. "We even have a ping pong table. It's definitely a great environment. We get to use their weight room and everything. We're spoiled here, that's for sure."
Allen said yet another benefit is seeing minor league coordinators more often.
"I think being at a spring training facility has a lot to do with that," he said. "It's nice to have a few more eyes on you to help if you're going through a rough spot."
Those rough patches are less likely for pitchers in this league. Big and symmetrical outfield dimensions and high humidity keep the ball in the yard, unlike, say, in the California League. Cal League teams averaged 63.3 bombs through their first 79 games, while the average for Carolina League teams was a relatively paltry 36.6. But that's better than in Florida, where the average home run total through a team's first 80 games was just 30.7.
"I love that," said right-handed sinkerballer Javier Salas, who sported a sub-3.00 ERA for the Manatees entering the All-Star break. "Knowing hitters really have to crank one out if they're going to leave the ballpark gives you more confidence in your stuff. You can just trust your defense and go right after guys."
Coulter's 11 dingers in his first 79 games had him tied for the league lead on the July 4. "I just try to pretend there are no fences in any of the parks," he said. "If you hit it right, it'll go out."
Then he laughed. "Down here I have hit some right that didn't go out, which was definitely frustrating," he added. "But you can't worry about that. You just go up there and try to get a good pitch, put a good swing on it, and whatever happens, happens."
Which leads to the question, if Coulter — or any other FSL slugger — cracks a home run and no one is there to see it, does it make a sound? That old napster at Roger Dean Stadium couldn't tell you, that's for sure. And don't bother asking the regulars who sit atop the grandstand at Dunedin's Florida Auto Exchange Stadium. They bring books to read between innings. They represent a fanbase that is, shall we say, casual about baseball. Who can blame them?
"In the summer down here it's 93 degrees out and it rains every day at 3 p.m.," said Bauer. "It's super humid and rainy and people in Florida tend to go from air conditioned environment to air conditioned environment."
Floridians also have a sixth sense about the inevitable showers, which usually aren't over in the afternoon. Gliner said they'll wait out a storm before driving to the ballpark. That's why sellouts are so rare. Most of the ticket sales are walk-ups, and those walk-ups are usually latecomers.
"It's amazing how many people come out when we're in the third inning because they know the weather will be out of here by then," Gliner marveled. "But we've also educated people to know we hardly cancel a game here. We'll make every effort to play, and they know that."
Many Floridians just stay in the air conditioning, which is something players wished they could do most days, too.
"Sometimes you get out there and think, 'Hey, it's not so bad,'" said Coulter. "Then you take a sprint and the air is so thick you have a hard time breathing."
By now, most FSL managers have changed their daily schedules to prevent players from burning out.
"Today we showed up at 3:00 instead of 2:30," said Allen. "You don't realize how big that extra 30 minutes is for guys. It sounds like nothing, but to us it was time to go sit down somewhere and eat something in air conditioning."
Rowdy Tellez, a Ruthian first base prospect with the Blue Jays, joined Dunedin from Low-A Lansing in late June. Lansing is one of the top-drawing teams in the Midwest League, but Tellez didn't notice the change in attendance. It was the heat that got to him.
"The heat down here really takes a toll on you," he said. "You're tired after every game, and you take your jersey off with seven or eight pounds of sweat. I just have to look at the bright side. I'm not playing in Low-A anymore. Sometimes you just have to make sacrifices."
Small crowds, he said, don't bother him.
"I can play in front of zero fans or 50,000 fans, and it won't change the way I play," he said.
But those crowds are pretty small, even compared to the two other High-A leagues. Last year, the average game in the California League drew 2,359 fans. The Carolina League packed them in even more, with an average crowd of 3,811. The Florida State League's big ballparks, on the other hand, welcomed an average crowd of just 1,593.
"When you play in the outfield, it's pretty easy to see when no one in the stands and it's pretty quiet," said Coulter. "You have to put a little extra in the tank to stay focused. You don't get that adrenaline rush you usually get from the crowd."
Allen agreed. "We were talking about that in the bullpen the other day, how in this atmosphere at times you have to do more to get yourself going," he said. "Even when you get into games, a lot of guys at the beginning of the year needed time to adjust to the quiet. You don't have that push from a packed house behind you."
That feeling is especially acute at Hammerheads home games. Despite having its parent club just a couple hours south, Jupiter is one of the lowest draws in the league, averaging fewer than 1,000 fans through its first 39 games this year. Bauer said part of it has to do with two teams diluting the product.
"When we had one team, we averaged around 1,600 fans," he said.
But as has been well documented, drawing fans is an issue even for the two big league teams in the state. And they both play in air conditioned domes. Miami ranks third from the bottom in average attendance, while the Tampa Bay Rays are dead last. Gliner, one of the few people on the planet who actually likes Tropicana Field, said he thinks it may have to do with all the transients who live there.
"All you have to do is go to a Yankees game at the Trop," he said. "There are always more Yankee fans than Rays fans there."
Baseball isn't the only sport having trouble, either, said Bauer.
"Even the Miami Dolphins struggle to fill seats," he said. "When you look around the state, there's so much to do. There are the beaches, good restaurants, water parks, the zoo, museums, movie theaters. We're all fighting for those same entertainment dollars. I kid with our marketing people to help me kick and scream to get everyone's attention."
Baseball fans should pay attention, because the quality of baseball in the FSL is high. Virtually every team has at least one top prospect on its roster. For instance, MLB.com had Coulter ranked fourth of its list of top Brewers prospects. Jupiter has the Marlins' third-best prospect, second baseman Avery Romero. And almost every pitcher in the Palm Beach starting rotation is one of the best young arms in the St. Louis system.
But if good baseball isn't your thing, no problem. You can always bring a book or take a nap. Either way, you won't find a more laid-back spot to take in a sunset and watch the clouds glide by. Just watch out for foul balls.