Game 2 ramblings …
It wasn't until right before this game started that I realized Schilling-Morris was a rematch of the wonderful duels between those two in the 2001 NLDS. I guess the reason I almost missed it is that neither pitcher is as good as he once was — especially Morris. Instead the matchup is like the Pixies reunion tour: sorta cool in a faintly nostalgic way, but nothing to get too excited about. (Although I might get excited if the Pixies did the National Anthem before Game 6 — now that's a Boston-bred band I could get into!)
I've always had mixed feelings about Schilling. Sometimes I think he's a pompous ass; sometimes I think he's about the most admirable superstar in all of baseball. And sometimes the two opinions co-exist uncomfortably in my mind. Like that open letter he sent out after 9/11 — one of the more heartfelt things I've ever heard from an athlete. Yet, I'm embarrassed to admit, a small part of me thought it was nothing more than Schilling grandstanding again.

Then there was the time Schilling showed up at the memorial service for Darryl Kile in St. Louis. Mind you, Schill didn't really know Kile. They'd been teammates back in '91, but that was it. Schilling flew to St. Louis anyway, because he considered everyone in baseball his brother and wanted to pay his respects in person. Ninety-nine percent of me thought you couldn't find a classier move in all of sports. One percent of me thought Schilling just wanted to show the world what a great guy he was.

But in the end it's the better part of Schilling's nature that wins out for me. For one simple reason: because whether he's altruistic or self-absorbed, whether he's authentic or simply posturing, he always comes across to me as a full-blooded human being, clearly a well-rounded person with a life outside of baseball. That's rare in sports, and great for the game. What does any of that have to do with last night's showdown? I don't know; not much. But it would be foolish to pretend those thoughts don't go through our heads as the we watch these games. They become intensely personal contests, whether we care to admit it or not.

The record won't show it, but I thought Schilling was much better last night than he was last Tuesday in the Bronx. That night he got by on sheer guile. Last night he got by on guile, a good fastball, and a sharper breaking pitch. Apart from a slightly hobbled gait walking off the mound in the 4th, I saw no effects from his bad ankle, and I couldn't have said that after Game 6 of the ALCS.
So, should the Cardinals have bunted on Schilling? After all, Schill is gimpy, the field was slick, and there were plenty of moments (I'm thinking of Marlon Anderson leading off the top of the third) when it would have made sense. But the Cardinals never so much as squared. Why? Two guesses: (1) Mueller looked to be shading in all night in anticipation of this very strategy, so perhaps it wouldn't have done any good (although with Mueller's glove-work it may have been smart to give it a whirl); or (2) La Russa didn't want to exploit Schilling's injury because, well, that's just not "Cardinal baseball."

Point one I buy, but not point two. After all, did the Astros lay off Steve Kline's hanging breaking pitches because they were injury-related? No. Should David Ortiz have stopped running to first in Game 1 because Tony Womack was down on the field? Of course not. As cutthroat as it sounds, I would like to have seen the Cards at least test Schilling off the mound.
I wish this game could have lived up to its aesthetics. There was the thick autumn air in Fenway, the fans huddling for warmth and camaraderie, the mist steaming out of the players' mouths — the only thing missing was John Facenda's voice-over. And yet the game itself was a dud, seemingly over by the 4th inning. Oh sure, the media will trot out the usual Schilling "warrior" angle, perhaps try to find new adjectives for "gutsy," but I didn't get an epic sense from this game. The only ABs that seemed very momentous were Pujols vs. Schilling — two thoroughly self-confident guys who demand to be top dog, going at each other. Pujols won those battles, of course; but Schilling won the war.
And by the way, I mentioned yesterday that the Boston crowd seemed rather subdued, and some people e-mailed me that this was because the $3000+ ticket prices had squeezed out the everyday, lunchpail Sox fan and replaced him with a decidedly frou-frou, wine-and-cheese element. Sorry, I'm not buying it. Last night's crowd was raucous as hell, even after the game was well in hand; surely the demographics couldn't have shifted that much overnight. So I stand by my original reading. I think the Game 1 crowd was on needles and pins a bit, and last night they allowed themselves to celebrate.
So what of La Russa's decision to start Matt Morris? It was certainly an eccentric choice — Mo Mo had never started on three days' rest, plus the damp weather couldn't have been good for his self-described "cranky" shoulder. Morris wasn't horrible last night, but he was still his usual frustrating self. In fact, the two innings that bit him (the first and the fourth) were microcosms for his entire season — flashes of brilliance marred by pure slop.

Here's something I want to bring up in regard to Morris … First of all, you all know that he's Jekyll-and-Hyde from game to game, and you probably also know that he's Jekyll-and-Hyde with runners on and without. The numbers are eloquent:
                             AVG   OBP   SLG
Morris with Bases Empty     .245  .295  .373
Morris with Runners On      .301  .342  .591
The reason for the split is fairly obvious — Morris sucks from the stretch. When he's not operating off the full windup, he can't generate enough lower-body push to get any action on his curveball. So here's my question: shouldn't there be occasions when Morris simply pitches from the full windup even with runners on base? I'm not just talking about bases loaded/two outs. I'm talking about last night, with Manny on second and Ortiz on first.
Are they going to steal in that situation? No. Is there any huge risk by allowing them a big lead? No, not really. So why not just go to the full windup? Or what about in the 4th, with Millar on first and two outs? Millar stole only one base all year. He's not gonna go in that situation. And yet, pitching from the stretch, Morris gave up back-to-back doubles to give the Sox a 4-1 lead. I say if the guy's that bad with runners on, just let him pitch to his strengths and suffer the side effects.
This game was one dull ache punctuated by searing jolts of pain. The truly painful moments were all the same. In the first, fourth, and sixth innings the Sox had two on and two outs. And each of those times, like clockwork, they got a big hit (two of those times in a two-strike hole). And the hits weren't bleeders either — all three were ringing shots. One single, one double, one triple, and that was your ballgame.

The Cardinals, conversely, got some ringing shots of their own with two outs, but every time they seemed to be right at someone. The second inning was especially frustrating — fast runners on first and second, on the move, and Matheny smokes the ball … right into Mueller's glove. I mean, liners off the bat of Mike Matheny are about as rare as Great Pumpkin sightings, and yet this one turned into a double play, end of inning.

Now, I'm not saying this is "bad luck" — after all, positioning is part of baseball too, and it's not like the Cards hit any balls as hard as Bellhorn's double or Varitek's triple. But it was one of those maddening games where you thought, if this hit was just a hair to the right, or if that pitch was just a touch more outside, then the Cardinals might have had a real game.
The Cards may make a series out of this, but if so I have no idea where their pitching is going to come from. In Game 1 the staff threw 190 pitches, and the Red Sox hitters whiffed on exactly nine of them. Last night the Cardinals threw 166 pitches and they swung and missed — you guessed it — only nine of them once again. There are some very bad elements at play in this series, like a low-pressure system colliding with a high-pressure system to create a tornado. And one of them is that the Cardinals have very few pitchers who can make people swing and miss — they survive by getting people to chase bad pitches and/or let our defense do the work.

The Sox, however, don't swing at bad pitches, and don't put the ball in play unless they need to. The end result is a lot of favorable counts for Boston and a lot of base on balls. In the two games, Cards pitchers issued a whopping 14 walks — and this from a team that handed out the third fewest free passes in all of baseball. When your strengths turn into weaknesses, well, that's called trouble.
Okay, I have to break this dour mood by telling you one thing that I truly enjoy, and that's the moment after Scott Rolen scoops up a sharp grounder but before he fires it over to first base. That split-second as he cocks his hips, before he unloads, is sheer pleasure. It reminds me of some lines from the poet Stephen Dunn: "I love the moment / at the races when they're all in the gate, / such power / not yet loose…" (And then a few lines later Dunn hits St. Louis with this one: "I love something to yell for, / something to bet my sweet life on / again and again." I hear you buddy.)

Why was Jason Marquis pitching in the 7th inning? Joe Buck suggested it was so he could work on his sinker (which has abandoned him this postseason) in a non-pressure situation. The unstated assumption is that Marquis will still start on Wednesday night. That only gives him two days rest, but today is Marquis' "throw day" anyway; and with only 25 pitches delivered last night, starting Game 4 is very doable.

But I'm not so sure Buck has this one right. I think it's quite possible that we'll see Danny Haren, and not Jason Marquis, pitching on Wednesday. Both Bernie Miklasz and Jonah Keri have already advised that the Cards start Haren, and it's clear to me that Marquis is deep in La Russa and Duncan's doghouse. It's not because Marquis is pitching poorly; it's that Marquis is not doing what his manager and pitching coach tell him to do, and then he's making excuses for himself afterwards, defending his way as the only way.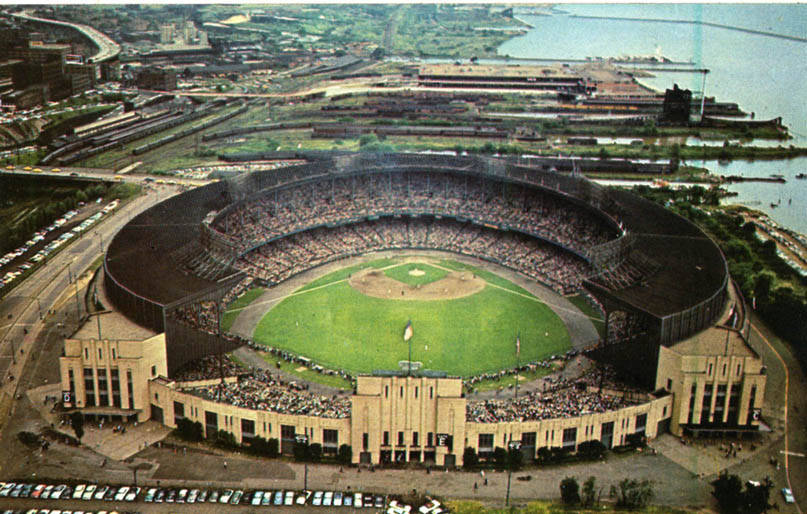 For anyone who's followed the fitful marriage of Garrett Stephenson and Tony La Russa, you'll know that Marquis is headed down a bad path. And it would not surprise me if La Russa yanked him from the rotation, especially if he's the only thing standing between the Red Sox and a sweep.
Speaking of a sweep, it seems clear that the Red Sox Curse has very little to do with sorcery and witchcraft and very much to do with their World Series opponents. As Rob Neyer put it recently:

The Red Sox lost one World Series in the 1940s, one in the 1960s, one in the 1970s, and one in the 1980s. In 1946, of course, they lost to the Cardinals, who won more games in the '40s than any other National League franchise. In '67 (Cardinals) and '75 (Reds) and '86 (Mets), they lost to the team with the best single-season record in the National League during that decade. This was tough competition. And this year? You guessed it: the Cardinals' 105 wins during the regular season are tops in the league for their decade.
So what about those 105 wins now? Well, there were times in this game when I felt like Carrie, as in the character from the novel (and the movie) by that Sox-loving horror writer, Stephen King. If you remember, Carrie is the class weirdo, the outcast who is led to believe, for one night, that she's a beautiful prom queen. But it turns out she's just being set up to be drenched in pig's blood.
Likewise, all year long people said the Cards didn't have what it took to go over the top — their pitching was lousy, or they had no supporting cast, or they were playing over their heads, whatever. But when the Cards won the NLCS, I thought they could really do it: succeed at the Big Dance, just like Carrie. It remains to be seen if they'll get doused in pig's blood, but I can feel the bucket teetering overhead.
(It didn't help that America's prom king, Tom Hanks himself, showed up on TV last night to declare his love for the Red Sox. "I'm an American," said Hanks. "There's nothing wrong with the city of St. Louis. They are a lovely people, they have lovely colors on their baseball uniforms — but come on! I want Billy Buckner to have a good night's sleep for crying out loud!" Two seconds later David Ortiz hit a long drive foul, then protested that it was fair. As the umps were huddling on the field, I half-expected them to turn to Hanks up on the Green Monster. Hanks would yell out, "Come on! Do it for Billy Buckner! Do it for America!" Whereupon first-base ump Brian Gorman would circle his index finger: home run!)
And yes, America really does seem to be loving the Sox. Check this out from Bernie's Pressbox Forum:

Fox's Game 1 attracted the largest national audience (23 million) for a Game 1 since Game 1 1996 (ATL-Yankees). It was a 26 percent gain from last year's Game 1 between Yanks-FLA. But… Boston topped all markets with a 44.3 rating, followed by STL at 42.3. Game 1 goes to the Red Sox on and off the field. Their fans won, too.
Two ratings shares aren't that significant, but they're not nothing either.
The Cards' road losing streak in World Series play has now stretched to eight games, dating all the way back to 1985. It'll be good to come back home, especially with the way the Cards players were treated by the Red Sox brass. (Did you hear about this? The Cards put up the Sox players a few blocks from Busch Stadium, whereas the Sox sent the Cardinals to a hotel 30 minutes away from Fenway Park. Real classy, guys.)

Not only haven't the Cards lost at Busch this postseason, the Sox are one team that shows some pretty extreme home/road splits (they scored almost a hundred more runs in Fenway than on the road this year). But of course, the Sox proved in the ALCS that they can win big games on the road, which means it's entirely possible they've played their last game at Fenway Park all year.