As one grows older and neck sinews stiffen, one cannot help but envy the spring-fed mobility of the bobblehead doll. If the human neck were so designed, the ranks of chiropractors would be drastically reduced.
But there is a price to pay for that fluidity, and that is fragility. As a young baseball fan, one quickly learned that bobbleheads were best displayed at the greatest height possible, as they were vulnerable to decapitation by younger siblings or pets.
Individual bobbleheads were indeed fragile, but collectively they became a mighty force in American pop culture. (Note to reader: henceforth, bobbleheads will be referred to as bobblies. Just as the International Workers of the World were known as Wobblies, so the International Bobbleheads of the World deserve to be called Bobblies.)
While bobblies usually are associated with baseball, that initially was not the case. Bobblies first arrived on the scene in the 19th century, though they were never particularly popular. The first MLB bobblies came out in 1960, but they were just generic cherubic figures, identical except for the uniforms.
Eventually, bobblies of individual players came along, sometimes bearing a striking resemblance, sometimes not. Today, the bobbly is one of the most reliable giveaways for a team seeking to boost attendance. Over the last half-century or so, enough baseball bobblies have been issued to inspire a museum (actually an enormous vibrating display case) of same in the Miami Marlins ballpark. Love 'em or hate 'em, bobblies are here to stay.
When minor league teams got into bobbly giveaways, the whimsy factor kicked in. Why restrict giveaways to baseball players? Why not other local notables? So in 2002 the independent Brockton Rox gave out a bobbly of a renowned native son, heavyweight champ Rocky Marciano.
But why stick to sports?   In 2003 the Lowell Spinners (Single-A Red Sox affiliate) gave away a bobbly of famed beat author Jack Kerouac, who had grown up in Lowell. Nine years later they followed up with another author, Stephen King, who is inextricably associated with New England. In Texas, the Fort Worth Cats gave away a bobbly of newsman Bob Schieffer, who had grown up in Fort Worth and worked for local media — as a young reporter in Fort Worth, he gave Lee Harvey Oswald's mother a ride to Dallas just after the JFK assassination — before graduating to CBS.
One may wonder about the wisdom of giving away non-baseball bobblies (though Kerouac was a baseball fan, King was a Red Sox fan, and Schieffer had been a Cats fan), but the minor league teams know what they are doing.
For example, let's divide the world between baseball fans and Stephen King fans. Admittedly, there is overlap. Among the baseball fans who are also Stephen King fans, a bobbly of the famed author will be precious above rubies … or oswalds, for that matter. The baseball fan who is not a Stephen King fan may give it away or sell it. The giveaway was not a motivating factor in his attendance; he was coming out to the game anyway.
As for a King fan who is not a baseball fan, a bobbly also would be a highly desirable item. One could wait for it to turn up on eBay, but the price might be outrageous. Far more economical to buy a cheap ticket, wait in line until the gates open, obtain the bobbly, and make a U-turn out of the stadium. This represents a ticket that would not have been sold otherwise, and there is always the possibility that said fan may decide to stick around and watch the game…might even spend some money on concessions…might even find the experience enjoyable…and might even come back to another game.
So those minor league promotions directors know what they are doing. They rarely give away bobblies of current players, since minor league teams are just way stations for most players, and no matter how well they play at those stations, they rarely have enough time to bond with the local fans before being promoted to a higher classification. Those who go on to greater glory in MLB may get a retro bobbly at a minor league park in subsequent seasons (e.g., the Michael Wacha bobbly given away by the Springfield Cardinals in 2014).
Of course, for sheer inspired, cutting-edge minor league lunacy, you can't beat the St. Paul Saints. Sure, you can get bobblies of former Saints players (Darryl Strawberry) or coaches (Wayne Terwilliger). You can also get one of Charlie Brown, who had a legacy of losing baseball in the Peanuts comic strip (his creator, Charles M. Schulz, was a local guy).
Giving away bobblies of saints was a natural for the Saints, and the St. Patrick and St. Paul bobblies were sufficiently dignified (if one can use such an adjective in reference to a bobbly) to pass the good-taste test. One would have to be pretty hidebound (someone who divides world history into before and after Vatican II) to object to them.
The Saints even sell a Mr. Potato Head bobbly, though I have no idea what that signifies in terms of the Saints, baseball, St. Paul, or Minnesota. Maybe it was a heartfelt tribute to a classic toy, or perhaps it was National Carbohydrate Week or National Spud Month.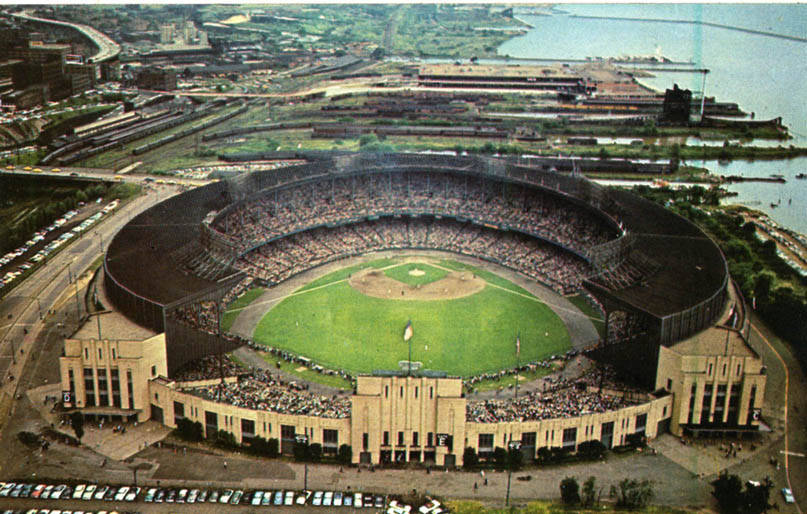 At any rate, all well and good. Good clean fun. Then came the infamous Larry Craig give-away.
For those who missed it (or forgot about it), Larry Craig was a senator from Idaho (maybe therein lies the connection to Mr. Potato Head!) who was arrested on June 11, 2007, for lewd conduct, allegedly soliciting sex from an undercover police officer at a men's room inside the Minneapolis-St. Paul Airport. Reportedly, the methodology involved the solicitor sitting in a stall adjacent to the solicitee's stall and tapping his foot as an invitation to intimacy. The arrest effectively ended Craig's political career, and the bathroom became a tourist attraction for visitors to MSP.
At the time, Mike – son of Bill – Veeck was running the St. Paul Saints of the American Association. I assume he conceived of the Larry Craig give-away, or at least signed off on it. You remember Mike Veeck, the Disco Demolition Man who was indirectly responsible for a riot at Comiskey Park on July 12, 1979? That pretty well washed him out of MLB, but he found a more receptive environment for his unusual promotions in minor league ball, St. Paul in particular.
At any rate, the Saints couldn't let the Larry Craig situation slide. So they came up with a bobbly giveaway promotion "honoring" him. He was portrayed sitting inside a toilet stall, and his left foot was on a spring, thus creating a bobble foot! Now that is clever enough, but there's more.
The Saints did not schedule the giveaway until the following season. This delayed reaction might seem unusual. After all, this was the franchise that designed, manufactured, and doled out neckties bearing the likeness of Bud Selig just a few days after Bud's famous decree that the 2002 All-Star game would end in a 7-7 tie after eleven innings. But the Saints' delay regarding Larry Craig was strategic, for the giveaway in 2008 was scheduled to coincide with National Tap Dance Day (May 25)!
The Larry Craig give-away was a bit much, even by the standards of independent minor league ball. Family entertainment, eh?   How to explain this one to the small fry?
The outraged reaction was predictable – and not just among the usual bluenoses and guardians of public decency. The President of the Fort Worth Cats, who were then in the same league as the Saints, denounced the giveaway on the Cats' web site, as though the Saints' transgression was so beyond the pale they had tainted the entire league. Yes, the Saints had become Sinners.
But the Larry Craig give-away was just one of the Saints' numerous outré promotions. (If you're curious about the others, just check out the "Notable Promotions" section of the Wikipedia entry for the Saints.)
MLB, of course, is notoriously stodgy, and bobbly give-aways generally involve star players, former players, managers, mascots, play-by-play announcers, or other figures who have played key roles in the franchise. Still, I can't help but wonder what might happen if the likes of Mike Veeck were hired as promotion directors for MLB teams. Nothing wrong with handing out bobblies of stars, paragons and role models, but why not do as the Saints do and adopt a more inclusive policy that reflects local color, even some of the more unsavory actors? If so, we might get something like the following:
AMERICAN LEAGUE EAST
Baltimore Orioles: A veritable poster boy for the bizarre, Baltimore film-maker John Waters makes Edgar Allan Poe (who died in Baltimore and is buried there) look like a choirboy. Another choice would be Waters' associate, the late Glenn Milstead, better known as the obese transvestite Divine. The ultimate choice would be a portrayal of Divine's infamous coprophagia scene from Waters's legendary 1972 black comedy, Pink Flamingos.
Boston Red Sox: Long-time gangster Whitey Bulger (the prototype for the Jack Nicholson character in The Departed) operated for decades in Beantown thanks to his informer status with the FBI. If that's too controversial, how about Albert DeSalvo? If that name doesn't ring a bell, you might know him as the Boston Strangler. Improbably, he was portrayed by Tony Curtis in a 1967 movie, and a Curtis/DeSalvo combo bobbly would make a great addition to any Back Bay mantlepiece.
New York Yankees: Obviously, Gotham presents any number of possibilities involving colorful characters, criminals, and corrupt officials, but I nominate the benign Ogden Nash, master of light verse. Nash was a fan of the game. His famous "Line-Up for Yesterday" (e.g., C is for Cobb, D is for Dean, E is for Evers, etc.) is often reproduced in baeball anthologies. He was born in Rye, New York, and once worked for The New Yorker, but I'm guessing he wasn't a big Yankee fan. After all, this was the man who gave us the deathless couplet: "The Bronx? No thonx." He probably composed that line after sitting in the cheap seats with the Yankees' Bleacher Creatures…or whatever they called them in his day.
Tampa Bay Rays: This is a toughie. The franchise hasn't been around that long, and the Tampa Bay area hasn't produced a lot of characters with name recognition worthy of a bobbly give-away. So how about a foreigner who never lived there? I speak of the late Salvador Dali, who has been honored with a St. Petersburg waterfront museum devoted exclusively to his creations. For sure, his bobbly should depict him with a cape and waxed mustache. And there should be a melting watch or two somewhere in the design – a trenchant comment on the length of baseball games as the average time slouches towards the four-hour mark.
Toronto Blue Jays: Rob Ford, Toronto's notorious stoner mayor, would be the obvious choice here. "Embattled" doesn't begin to describe him. Another choice would be Jason from the Friday the 13th movie franchise. Why him? What does he have to do with Canada? Why, it's the hockey mask! A tenuous connection, you say? Hold on, there's more! After all, isn't Friday the 13th an iconic slasher film? And isn't slashing a penalty in hockey? Perhaps the bobbly design should portray Jason sitting in the penalty box…with a Tim Horton's ad on the door.
AMERICAN LEAGUE CENTRAL
Chicago White Sox: If you want to go the literary route for a bobbly giveaway, you could hardly do better than to choose the prolific James T. Farrell, lifelong White Sox fan, and author of the Studs Lonigan trilogy, as well as a notable work of non-fiction entitled My Baseball Diary. A good literary second-stringer would be Nelson Algren, who remained a staunch White Sox fan even though he spent most of his life on the North Side.
Of course, as the old Jim Croce song goes, "the south side of Chicago is the baddest part of town," which offers numerous non-literary possibilities, Al Capone and Boss Mayor Richard J. Daley, among others. And then there's Richard Speck, who killed eight student nurses in their South Side dormitory in 1966.   I suspect Speck would be a bridge too far, even if Mike Veeck was still working for the White Sox. Then again, this past Halloween a Chicagoland haunted house featured a room with an actor portraying local serial killer John Wayne Gacy in his clown make-up. Controversy ensued, however.
Cleveland Indians: Cleveland has had no shortage of bad boys, but for the most part, they don't get much publicity outside their home town. After all, the most famous Clevelander is the night club so named in Miami Beach (with a branch in the Marlins' ballpark). During the classic gangster era, Cleveland was almost like a farm team for mobsters who eventually made their reputations in big-league towns (e.g., Moe Dalitz in Las Vegas and Mickey Cohen in Los Angeles). A missed opportunity occurred a few years ago when a bobbly of Irish mobster Danny Greene could have been handed out to promote the 2011 movie Kill the Irishman. Maybe we could do a give-away of famous people named Cleveland. Start with former President Grover Cleveland, then on to Grover Cleveland Alexander, and on to Cleveland Brown from Family Guy.   Come to think of it, whatever happened to Reggie Cleveland?
Detroit Tigers: The Motor City is in such shambles, it almost seems cruel to mock it…almost. The home of the infamous Purple Gang during Prohibition, no one gang member ever became a household word. Actually, crime and Detroit are all but synonymous, so why not have a lottery among Wayne County jail inmates and select one to be honored with a bobbly? Kind of like Queen for a Day.
Or in a nod to union solidarity, Jimmy Hoffa (depicted rising from the grave?) might be in order. Auto industry veterans might opt for Roger Smith, the GM CEO who presided over the decline of the company and was the subject of Michael Moore's first film, Roger and Me. If you insist on something arty, how about Diego Rivera? The famed Mexican artist's Detroit Industry murals are the big show-stopper at the Detroit Institute of Arts. Of course, the old Motown recording artists are another possibility. I vote for Stevie Wonder, with his name in braille on the pedestal.
Kansas City Royals: Aside from the 2014 World Series, Kansas City is a relatively quiet place these days. In the bad old days, however, the James boys and the Younger brothers were prowling around, and the Daltons weren't too far away. But the wild west bandits are somewhat overexposed, so I would opt for someone a bit more recent: Charles Arthur "Pretty Boy" Floyd. Why? He allegedly was a key player in the Kansas City Massacre, in which some federal agents were gunned down at Union Station in 1933. If you'd rather go the literary route, how about French author Andre Maurois, who resided in Kansas City during the early 1940s and once stated, "Who in Europe, or in America, for that matter, knows that Kansas City is one of the loveliest cities on earth?" Guess the fountains got to him.
Minnesota Twins: Minnesota nice to the contrary, St. Paul used to be a haven for criminals. A unique relationship with local cops assured them safe haven so long as they didn't commit any crimes within the city limits. During Prohibition, anyone who was anyone – John Dillinger, Ma Barker, Baby Face Nelson – hung out in St. Paul at one time. It's quieter these days, but a St. Paul Gangster Tour is available for those who want to re-visit that Golden Age.
For our purposes, it would be too difficult to choose among the numerous miscreants (surprising that Mike Veeck and the Saints haven't done a series of them), so let's choose the man indirectly responsible for them: longtime Minnesota congressman Andrew Volstead, who spearheaded the movement to make alcoholic beverages illegal, the result being the 18>th Amendment, popularly known as the Volstead Act. Volstead was the scion of Norwegian immigrants, and I'm certain that when he passed away, he was shunned by the souls of his lusty Viking forebears so Valhalla would not be sullied by his evangelical teetotaling.
AMERICAN LEAGUE WEST
Houston Astros: The first bad boy to come to mind is a roided-up Roger Clemens. I think Clemens has some sort of front-office sinecure with the team, however, so a bulky bobbly of him is not likely. Another possibility would be wildcatter Glenn McCarthy (the James Dean character in Giant was based on him), who built Houston's Shamrock Hotel in 1949 and threw a grand-opening party that is still talked about in the Bayou City. Another face from the past would be Marvin Zindler, the crusading KTRK newsman who inspired the drive to close down the Chicken Ranch brothel in LaGrange, Texas (hence the inspiration for The Best Little Whorehouse in Texas). Or how about Jack Nicholson, who played an astronaut in Terms of Endearment? You got a problem with that, Houston? Nicholson has already gotten the bobbly treatment, but not in astronaut garb. Speaking of bad boys, how about Mexican President/General Santa Ana, who was soundly defeated in nearby San Jacinto in 1836? A worthy candidate for sure, but why risk alienating the Hispanic fan base?
Los Angeles Angels: Charlie Sheen might make a good choice here, and not just because of his links to the entertainment industry. Sheen made headlines in Anaheim after a Friday night game on April 19, 1996, when he bought out the entire left field bleacher section in an attempt to procure a home run ball, preferably from Cecil Fielder of the visiting Tigers. The Angels gave Sheen a volume discount on the 2,615 tickets he bought (total attendance that evening was 32,693). Sheen and three friends stood watch in left field but procured no home runs. (They did get to see a 4-3 Angel victory, however.)
Sheen could be portrayed raising an arm and holding a baseball aloft while his other arm is draped around one of his porn star girlfriends. Considering Sheen's role as an erratic relief pitcher in the film Major League (for which the Cleveland Indians honored him with a bobbly), it is interesting to note that he was a decent enough relief pitcher at nearby Santa Monica High School to be offered a baseball scholarship to the University of Kentucky. So a bobbly of him in his Santa Monica High School uniform or in the UK uniform he never wore are other possibilities.
Oakland Athletics: Jack London Square on the Oakland waterfront might lead one to believe this famous author would be a good candidate. Gertrude Stein is another literary figure of local note. But why not honor Mario Savio, the free-speech guru at nearby Berkeley in the 1960s? Handing out offensive bobblies, after all, is a form of free speech, and I believe the Supreme Court would agree that within the penumbra of implied rights surrounding the First Amendment is the right to hand out offensive bobblies. Speaking of the 1960s, how about Sonny Barger, the founder of the Oakland chapter of Hell's Angels? Or if you really want to incite controversy, try giving away bobblies of Huey Newton and Bobby Seale, two of the better-known founders of the Black Panthers.
Seattle Mariners: Ted Bundy was a local guy, and I don't think he has ever been honored by a bobbly. I think I would prefer Kurt Cobain, especially if his bobbling head was shown post-shotgun blast. That is a powerful image. [Digression: Some years ago I was visiting a cousin who took me to her hometown's new art museum. Figuring that a little culture couldn't hurt her daughter, who was then around 14, she brought her along. The daughter remained unimpressed by the assorted works of art until we came to a contemporary arts gallery. There we encountered a graphic painting of Kurt Cobain right after he had blown off the top of his head. This got the young lady's attention, and all attempts to implore her to move along failed. She was mesmerized by the image.] Sure, it would incite some controversy, but I predict Safeco would sell out and scalpers (pardon the expression, Kurt) would have a field day.
Texas Rangers: Lee Harvey Oswald would be the first name one might think of, but bobblies of LeeHO are already for sale in Dallas. Jack Ruby might be a good second choice. According to some football fans, Jerry Jones (whose team plays just down the street from Globe Life Park) is the devil incarnate, and a portrayal of him with horns and trident would also be a notable addition to bobbly history. But the Rangers' fanbase spreads far beyond the Dallas-Fort Worth area. For that reason, I think the optimum choice would be Leatherface from The Texas Chainsaw Massacre. I think it's safe to say the pre-game line of fanboys waiting for the gates to open would be a colorful lot.
NATIONAL LEAGUE EAST
Atlanta Braves: When the subject turns to Georgia, baseball, and bad boys, Ty Cobb springs to mind. But we're trying to branch out and offer non-baseball bobblies, so let's delve into the history books for the ultimate Atlanta bad boy, General William Tecumseh Sherman, who inadvertently invented urban renewal when he burned Atlanta while he was marching through Georgia. But there is no need to single out General Sherman. We can employ the dual bobbly format (in other words, one pedestal, two bobblies, such as the Reid Ryan/Nolan Ryan giveaway this past Labor Day weekend in Houston), to commemorate not only General Sherman but also that renowned chronicler of American history and beloved cartoon character, Mr. Peabody. The caption on the pedestal would read…you guessed it…Peabody and Sherman.
Miami Marlins: The obvious choice here would be Scarface Al Pacino brandishing his "little friend." Another possibility would be Don Johnson, who played Sonny Crockett in the old Miami Vice TV series. If you want to arouse controversy, how about Fidel Castro in a Washington Senators baseball uniform? Allegedly, he once had a tryout with that franchise, though that has since been debunked. Still, what a great keepsake – and for fans who hate Castro, it would be the ideal effigy for some sort of santeria ritual.
New York Mets: Ensconced on Long Island since 1964, the Mets need not venture to Manhattan to find worthy subjects. From Brooklyn to Montauk, the island offers any number of worthies, e.g., Howard Stern, Amy Fisher (the Long Island Lolita), Teddy Roosevelt, the Great Gatsby (admittedly fictional). Any number of mobsters come to mind – after all, Murder, Inc. was headquartered in Brooklyn. For those who prefer a more contemporary gangland figure, John Gotti would be a good choice. Frankly, I would lean towards a famous 1960s gangster named Joey Gallo. I would offer fans a choice: a bobbly of the late "Crazy Joe," or a bobbly of baseball's Joey Gallo, the Rangers' highly touted power-hitting prospect. Forcing fans to choose between a gangster bobbly or a ballplayer bobbly would make for an interesting marketing study.
Philadelphia Phillies:- The Quaker City offers any number of possibilities, such as W.C. Fields, Frankie Avalon, and Fabian (and if you're wondering, Rocky Balboa has already been done). An intriguing possibility is Chubby Checker, not with his head on a spring, but with some sort of swivel-hip design that would simulate the Twist.   If it were up to me, however, I would choose "Porcupine" Larry Fine. Larry was always stuck playing second (actually third) fiddle in the Three Stooges. Moe was the alpha male (at least in his own mind) and Curly was the enfant terrible, but Larry's role was more difficult to define. This may be because Moe and Curly (Shemp, too) were brothers, and Larry was the perennial outsider. I think it's time Larry, who grew up in South Philadelphia, not too far from Citizens Bank Park, finally receiveds his due. And he definitely should be portrayed with his violin.
Washington Nationals: No matter what your political leanings, there is no shortage of possible bad boys in this town. A bobbly of John Wilkes Booth would be a good choice, but perhaps too obvious. In fact, it's already been done. They were flying off the shelves at Gettysburg before some spoilsport brought up that tired old "good taste" objection. Well, as Larry Doby might have said, nobody remembers who came in second, so why not bring some attention to the second Presidential assassination that took place in Washington in 1881? The principals were Charles Guiteau and James Garfield. Everyone knows about Booth and Lincoln, but Guiteau and Garfield have about the same name recognition as a Class D deadball-era double-play combination. What an educational opportunity! How many Washington Nationals fans are aware that not one, but two Presidential assassinations took place in their home town? And people thought Dallas was a city of hate!
NATIONAL LEAGUE CENTRAL
Chicago Cubs: Dan "Rosty" Rostenkowski (who once tried out with the Philadelphia Athletics), was a northside politician who ascended to the U.S. House of Representatives, where he was Chairman of the House Ways and Means Committee. His career ended when he was sent to jail for corruption, not an unusual career path for Cook County public officials. Mike Royko, the Chicago newspaper columnist who was a lifelong Cubs fan, would be the best literary option. Even more interesting would be a bobbly rendering of Slats Grobnik, Royko's fictional blue-collar Polish drinking buddy. Another option would be Billy Sianis, who invoked the famed curse of the billy goat (the Boise Hawks, a Cubs affiliate, have already done a billy goat giveaway) and founded the Billy Goat Tavern, where Royko was a regular customer. Steve Bartman? No, I think he's already received way too much attention.
Cincinnati Reds: Last season the Reds gave away a Pete Rose bobbly. Good for them, but I would portray him reading The Racing Form. But we're not restricted to baseball-related bobblies, so how about Cincinnati natives Doris Day and Roy Rogers? Or we could nominate former President (and Supreme Court Justice), Cincinnati's own William Howard Taft, who supposedly invented the seventh-inning stretch. Since he weighed in around 300 pounds, this would offer the possibility of creating the heaviest bobbly ever and hence an entry in the Guinness Book of World Records.
Milwaukee Brewers: Jeffrey Dahmer is already the subject of numerous memorabilia (just type jeffreydahmersouvenirs into your search engine), but we could honor his predecessor, Ed Gein, who was the most famous ghoul in Wisconsin history before Dahmer came along. Initially, Gein was considered a small-town eccentric, the odd duck of Plainfield, Wisconsin. What no one realized was that Gein's deviant behavior included not only murder, but also grave robbing. He had an eclectic collection of body parts and utilized a lot of the raw material to create common household items (wastebaskets, bowls, lampshades, items of apparel). He is widely regarded as the inspiration for any number of horror films as far back as Psycho (1960). Sadly, all the harmless eccentrics of this world have been eyed with suspicion ever since. Admittedly, Gein would be a controversial choice, but there are more benign alternatives, such as the eponymous brewers who churned out the product that made Milwaukee famous and indirectly gave the Brewers their nickname. The big three would be Frederick Pabst, Joseph Schlitz, and Frederick Miller.
Pittsburgh Pirates: By definition, a pirate is a bad boy. In days of old, there were indeed river pirates operating on the Ohio River south of Pittsburgh, but none with any name recognition today. So let's go for a contemporary pirate with ties to Pittsburgh, namely John Kerry. What? That John Kerry? The Secretary of State? The former senator? The former presidential candidate? What's he have to do with Pittsburgh and pirates? Well, consider this. At Yale, he was a member of the Skull and Bones Club! And after the death of Pennsylvania Senator John Heinz (the ketchup empire heir), Kerry married his incredibly wealthy widow. Now that's what I call prize booty! Yo ho ho and a bottle of Heinz 57! And if that isn't enough to link him with the Pittsburgh Pirates, his full name is John Forbes Kerry!
St. Louis Cardinals: Any number of prominent people have called St. Louis home. If you don't believe it, take a walk down the St. Louis Walk of Fame on Delmar Boulevard and read the plaques embedded in the sidewalk. St. Louis is currently celebrating its 250th anniversary, so they've had plenty of time to generate persons of note. You can pretty well take your pick of renowned writers, musicians, entertainers, politicians, etc.
One name stands out from the others: William S. Burroughs, who was either a major literary figure or a degenerate drug addict (not that the two are mutually exclusive). So perhaps it is time the infamous author of Naked Lunch was immortalized as a bobbly. Less controversial but just as grotesque (at least in her later years) would be St. Louis-born Shelley Winters. The best option, I think, would be Vincent Price, the Merchant of Menace, born and raised in the Mound City.
NATIONAL LEAGUE WEST
Arizona Diamondbacks: The Diamondbacks easily could have a never-ending series of kachina bobblies, but with the Cleveland Indians and Atlanta Braves already under fire, I suspect the Hopi, Zuni, and Navajo tribes also would raise objections. Maricopa County Sheriff Joe Arpaio would be even more controversial, but I bet he'd be willing to show up in person on giveaway day. Considering Phoenix was a location for Psycho, that presents intriguing possibilities … Norman Bates as himself, or as his mother. Janet Leigh in the shower would be a real challenge for any bobbly designer.
Colorado Rockies: Legendary Colorado cannibal Alfred Packer would be my first choice. If you think that's a tasteless selection, consider that the University of Colorado has named its school cafeteria the Alfred Packer Memorial Grill. Molly Brown, the Titanic survivor, was a renowned Denver resident who might be worthy of a bobbly. Or we could again take the literary route and choose gonzo journalist Hunter Thompson, who was a longtime resident of Woody Creek, Colorado. Now there's a bobbly to inspire fear and loathing.
Los Angeles Dodgers: As with New York, Washington, and Chicago, no shortage of potential subjects here. Hollywood alone can supply a surfeit of bad boys (if I had to pick one, it would be Errol Flynn, who titled his autobiography My Wicked, Wicked Ways). Local mobsters, such as Mickey Cohen and Buggsy Siegel, would be possibilities. Speaking of criminals, let's not forget Charles Manson. On the literary front, there's always Raymond Chandler, whose Phillip Marlowe stories forever will be associated with the City of Angels. A more recent author worthy of tribute would be James Ellroy, author of numerous crime books set in Los Angeles, notably L.A. Confidential. One of his books, The Black Dahlia, offers another possibility: Elizabeth Short, known as the Black Dahlia, was the victim of a grisly 1947 murder that remains unsolved and is a topic of speculation to this day.
San Diego Padres: A city as mellow as its climate, San Diego is just not given to bad boys (unless you count sailors on shore leave) with one notable exception: the late Dennis Hopper, who moved to San Diego at the age of 13 and was voted Most Likely to Succeed when he graduated from high school in 1954. Speaking of bad boy high schoolers, Frank Zappa played drums in the band at Mission Bay High School.
The tony enclave of La Jolla has been home to many famous folks, such as Dr. Seuss, whose characters would certainly make for a memorable series of bobblies. But the best choice of the La Jolla folks might be Gregory Peck, who was born there. After graduating from San Diego High, he spent a year at San Diego State and co-founded the famed La Jolla Playhouse in 1947. For that reason, a bobbly of Peck as Atticus Finch of To Kill a Mockingbird might be the best choice. Thanks to required reading lists, Atticus Finch is at least as familiar to American schoolchildren as any of Dr. Seuss's characters.
San Francisco Giants: Any number of characters in this town is worthy of bobbly commemoration. Start with the noted transvestite Sister Boom-Boom of the Sisters of Perpetual Indulgence. If you would prefer a real woman, how about Carol Doda, the dancer who kicked off the topless bar phenomenon (also the silicone implant industry) in North Beach in 1964? There might even be a baseball connection here, as I'm guessing her act was witnessed by any number of road-tripping NL players.
Another possibility is Sarah Jane Moore, who attempted to assassinate President Gerald Ford in San Francisco in 1975. And let's not forget abducted heiress Patty Hearst, who was also much in the news in those strange days. Of course, there's always Nancy Pelosi, former Speaker of the House and current minority leader, who represents San Francisco in Congress. No, I retract that one; we're talking bobbleheads, not bubbleheads.
So that's my all-star roster of bobblies. If I wanted to drag out this article indefinitely, I'm sure I could come up with many more options. Of course, depending on where you live and what teams you root for, you might have your own ideas about potential MLB bobblies. I don't know if putting popular pressure on your local team would influence their giveaway policies, but it certainly couldn't hurt.
In the meantime, I understand a National Bobblehead Hall of Fame and Museum is in the works in Milwaukee. I don't know about you, but at some point, that institution will be a factor in my summer vacation plans.
Frank Jackson writes about baseball, film and history, sometimes all at once. He has has visited 54 major league parks, many of which are still in existence.