THT is publishing excerpts from Evaluating Baseball's Managers, 1876-2008, which should be released in December, but can be ordered now. (I should note I make considerably more money if you order directly from the publisher, but if you want to get it from Amazon or another source, that's your call.)
(The following excerpt comes from Chapter 9: Contemporary Managers, 1998-2008. Baker is one of 17 managers profiled in this chapter).
Dusty Baker
W/L record: 1,236-1,129 (.523) [Note: as the book title indicates, his W/L record and all info below does not include the 2009 season.
Managed:
Full seasons: San Francisco 1993-2002; Chicago (NL) 2003-6; Cincinnati 2008
Majority in: (none)
Minority of: (none)
Birnbaum Database: -103 runs
Individual h\Hitters: +119 runs
Individual pitchers: -62 runs
Pythagenpat difference: +87 runs
Team offense: -93 runs
Team defense: -154 runs
Team characteristics: His teams win with hitting, especially power. Baker has overseen middling pitchers who allow more walks than normal. He frequently uses relievers on back-to-back days. Only five teams in baseball history with more than 15 saves had one reliever record all of them; Baker managed three: Rod Beck with the 1996 Giants, Robb Nen with the 2002 Giants, and Francisco Cordero with the 2008 Reds.
Much of the commentary on managers (including, admittedly, much of this book) presents a reductionist view of their job, portraying a skipper as someone who has the same impact on all environments at all times. In reality, managers are better at some parts of the job than at others. Place a man in a situation that fits his strengths, and he will look like a savant. Put that same individual on a team that highlights his weaknesses and people will call him a dullard. Dusty Baker's experiences with the Giants and Cubs provided ample evidence of this phenomenon.
With the Giants, Baker was exceptionally well regarded. He won three Manager of the Year Awards in eight seasons, and the venerable Leonard Koppett argued in his book The Man in the Dugout that Dusty Baker was "as close to perfect as one could find" in modern baseball. Numerous players did far better under his care than one could possibly have imagined, including Ellis Burks, Jeff Kent, Benito Santiago, Rich Aurilia, Brent Mayne and J.T. Snow.
People skills were Baker's strong point, and positive feelings were the trademark of his Bay Area tenure. In 10 years in San Francisco, he never had a public dispute with a player. The team handled those matters in-house. Jeff Kent and Barry Bonds publicly feuded with one another, but neither ever dragged Baker into it, and he did not let it disrupt the rest of the squad.
Baker's experience with the Cubs was very different, as the Bay Area's genius became the Windy City's idiot. After a strong start, nearly taking the Cubs to the World Series in 2003, things devolved into increasing acrimony. During the 2004 pennant race, the Cubs acted completely unfocused. They concerned themselves with petty details—disputes with reporters, an on-field brawl with the Astros, and most embarrassingly some players complained the Cubs' TV broadcasters said too many nice things about the opposition. A talented roster failed to reach the postseason because of asinine distractions.
Baker's critics became louder the longer he stayed in charge, and the situation cratered completely in the first half of 2006. In a four-week period, the Cubs went 5-23, appearing completely disheartened in the process. They set a franchise record for ineptitude, scoring 13 runs in an 11-game stretch. During that death spiral, Baker made some curious statements. Sounding openly morose, he said he felt depressed, and did not know what to do about the situation. That is the last thing a leader should say. In any line of work, the boss's attitude rubs off on his underlings. Baker's Eeyore the Donkey impression did not cause the tailspin, but it amplified and extended it. The Cubs played like a team expecting to lose, finding reasons to falter, blowing game after game. When Baker left Chicago amid howls of fan discontent, his reputation lay in tatters.
The difference in Baker's performance in the two towns had more to do with the fit than with Baker himself. Five factors accounted for the difference: player age, the emphasis placed on pitching, athletes' sensitivity to criticism, the players' interest in drawing walks, and the batboys (yes, really). These factors showcased Baker's strengths in San Francisco and his weaknesses with the Cubs.
First, the Giants had a veteran team, which perfectly suited Baker. He was more at ease dealing with known quantities, which made San Francisco the perfect franchise for him as team GM Brian Sabean badly neglected his farm system, building the team with established talent instead. The quality players who gurgled up from the minors, such as Aurilia, were rare enough that even Baker felt comfortable incorporating them.
In contrast, Chicago had a youth movement when it hired Baker. Baseball America claimed the Cubs had baseball's best farm system shortly before Baker's Wrigley Field debut. He unhesitatingly incorporated superlative young pitchers Mark Prior and Carlos Zambrano into the rotation; the Cubs could always use another starting pitcher. However, whenever Baker had to choose between starting a veteran position player or a prospect, he reflexively chose the veteran. Most vexingly, when the Cubs fell out of the pennant race in 2005, Baker refused to give prospect Ronny Cedeno a shot because that would mean benching Neifi Perez. Though Perez was a horrible offensive player, Baker praised him as a standout presence.
Similar situations played out with unproven players like Matt Murton and Jason DuBois. Maybe they were not good enough to make it, but Baker rejected them without giving them a chance. A familiar routine developed: GM Jim Hendry would talk about wanting to see how the latest call-up would do. Shortly afterward, Baker would caution against overburdening the youngster, and then bench him. Hendry had to trade veterans away to get Baker to play a few youngsters.
A second difference existed between Baker's Giants and Cubs squads: San Francisco's teams did not revolve around pitching. Instead, they won with offense, the part of the game at which Baker, a former hitting coach, excelled. His starting pitchers were generally just innings eaters. In fact, over the course of his career, he had subpar starters. According to the Tendencies Database, the following managers had the worst starting rotation ERA (available thanks to Retrosheet) adjusted for park:
Worst starting pitcher park-adjusted ERA	
Frank Robinson	1.282
Dusty Baker	1.221
Johnny Oates	1.173
Gene Mauch	1.142
Bruce Bochy	1.129
In San Francisco, Baker had men like Kirk Reuter, Mark Gardner and Russ Ortiz—fine pitchers, but nothing special. This was fortunate because hitters were Baker's forte, not pitchers. The strengths of the roster and manager meshed.
Chicago's best players were pitchers, most notably their young trio of starters Mark Prior, Kerry Wood and Carlos Zambrano. In the most commonly noted criticism of Baker's time in Chicago, Wood and Prior went down with injuries after experiencing heavy workloads. Frankly, this critique is overblown as Wood already had experienced numerous injuries and one never knows if Prior would have stayed healthy, Baker or not. Nevertheless, Baker had them pitch needlessly deep in several games. He lacked the same feel for pitchers that he possessed for hitters; it was not his strength.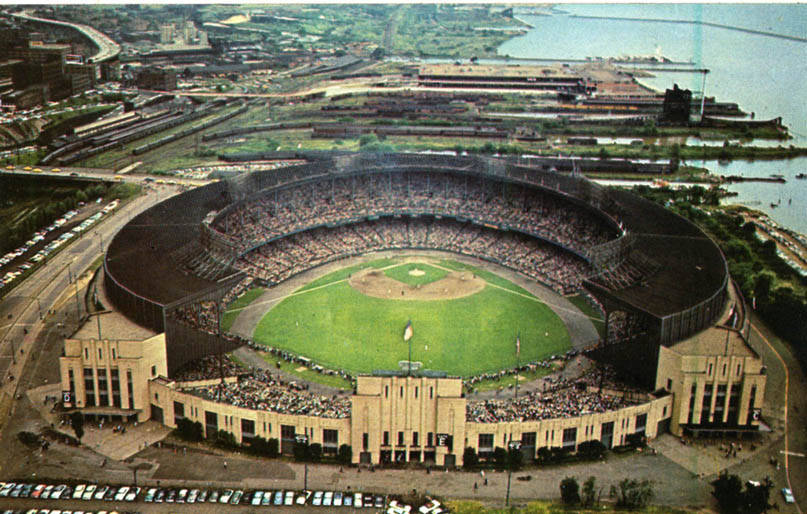 Third, Baker's teams in Chicago were noticeably thin-skinned. Numerous players went out of their way to complain about the media and any criticism they received. This tactic merely created more backlash against them and further distracted the team from the game. Aside from the players complaining about the broadcasters, several—including Jacque Jones, LaTroy Hawkins and Moises Alou—developed personal media feuds.
This had not been the case in San Francisco. The key difference lay with the best player, Barry Bonds. Aside from being the Giants biggest star, Bonds was their most criticized player. Even before BALCO, critics assailed him for everything from his attitude to having a big chair in the clubhouse. Bonds never let it faze him. Think how that affected his teammates: were they really going to complain about a scathing article when the man 10 times more talented received worse abuse? No. Bonds's existence meant Baker had to do minimal disciplinary work to keep the team focused. Baker's interpersonal skills focused on a kinder, gentler approach with players anyway, so this fit his style. The Cubs needed someone who would kick them in the butt instead.
Fourth, the Giants' hitters minimized and Chicago's offense maximized Baker's blind spot for the base on balls. While with the Cubs, Baker publicly derided walks as things that clog bases. If it were just a press conference comment it would not matter. However, the team drew fewer free passes under his watch. In his first year, Chicago's walks declined by 93, and the Cubs' walks dropped further each season he was there. In his final year, the Cubs had their worst walks-per-game rate since 1921. However, in 1921 the NL averaged 2.1 walks per nine innings, versus 3.3 in 2006. In context, that year's Cub hitters did the worst job in franchise history working the count. The 2006 Cubs drew 292 fewer walks than they allowed, the worst differential in National League history. In Baker's four years, they averaged 158 more walks allowed than drawn per year, easily the worst stretch in franchise history. The year after Baker left, Chicago's hitters drew 105 more walks than the year before.
In San Francisco, though, walks were not an issue. Bonds, the game's all-time leader in walks, had his offensive philosophy. Baker was not going to make the multiple MVP winner radically alter his approach, making him generally more tolerant of walks.
The fifth crucial distinction was the different batboys Baker had in San Francisco and Chicago. That sounds frivolous, but it mattered. With the Giants, Baker made the players' children team batboys in an attempt to foster a positive atmosphere. Baker firmly believed happier teams play better. Fathers who could go weeks without seeing their kids got to spend the day hanging out with them. Someone who committed an error or struck out three times could still return to the smiling face of his child, which shone through all of the crowd's boos. A bench player could more easily endure his lack of playing time if his son was with him. The batboys motivated the players, putting them in the best frame of mind to win: enjoy the game, have fun, and do not sweat the small stuff. It not only made them happier and better focused, but it also put the players' priorities in order. First comes family, then the job you do to support it, and after that everything seems insignificant. Also, the kids made sure the adults remained on their best behavior without Baker having to say a word.
Unfortunately, in the 2002 World Series Baker's own son nearly got run over at the plate, causing Bud Selig to issue guidelines for hiring batboys. The Cubs had generic batboys and considerably less fun. If ever a team could benefit from hearing a child's laughter, it was the 2004 Cubs, who constantly sweated the small stuff.
One other concern should be noted. There is no profession where people's talents and abilities stay fixed forever. As Baker got older, he likely declined. His style centered on empathizing with his players. The older one gets, the more difficult it is to relate to twenty-somethings. Baker was neither as bad as he appeared in Chicago nor as good as he seemed in San Francisco. What happens in Cincinnati will determine his managerial legacy.
References & Resources
Please note that this, like all my excerpts, comes from the manuscript. McFarland edited the entire thing, obviously. One or two very minor changes have been made.
Also, a few paragraphs from the book have been broken up. One general style guideline for the internet is that bigger paragraphs are more forbidding when viewed across a 12-inch (or larger) monitor than they would be on a page. Frankly, some of these paragraphs are still bigger than I'd normally like an internet paragraph to be, but I don't want to go nutty. The important part is that the words are the same as the ones I sent to McFarland in my manuscript.