For the next few weeks, THT will publish excerpts from Evaluating Baseball's Managers, 1876-2008, which is scheduled for release in December, but can be ordered now. For a limited time, if you order it now you will get at no additional charge—new book smell! (I should note I make considerably more money if you order directly from the publisher, but if you want to get it from Amazon or another source that's your call.)
(The following excerpt comes from Evaluating Baseball's Managers, Chapter 8: Managing in Modern Labor Relations, 1977-1997. Martin is one of 17 managers profiled in this chapter)
Billy Martin
W/L Record: 1,253-1,013 (.553)
Managed:
Full Seasons: Minnesota 1969; Detroit 1971-72; Texas 1974; New York (AL) 1976-77, 1983; Oakland 1980-82
Majority in: Detroit 1973; Texas 1975; New York (AL) 1978, 1979, 1985
Minority of: Texas 1973; New York (AL) 1975, 1988
Birnbaum Database: +715 runs
Individual Hitters: +177 runs
Individual Pitchers: +234 runs
Pythagenpat Difference: +179 runs
Team Offense: +74 runs
Team Defense: +51 runs
Team Characteristics: Martin's teams had superior batting average-driven on base percentages. Their OBP was especially good at the top of the order. He relied as much as he possibly could on the front half of his pitching staff. He detested intentional walks.
Billy Martin was the most fearless manager in baseball history. In 20 years of managing, he never backed down from a challenge. As has been well documented by others, Martin consistently caused dramatic improvements to his squads immediately upon arrival by pushing them hard. The A's went from losing 108 games to fighting for .500. The Rangers, who had posted back-to-back seasons in which they had played .350 ball, suddenly won half their games when Martin arrived. The Twins and Tigers improved by 18 and 12 games for him respectively. The Yankees won their first pennant in a dozen years under him. The Birnbaum Database gives him high scores for every stop along the way: +64 runs in Minnesota, +199 runs in Detroit, +91 runs in Texas, +142 runs with Oakland, and +219 runs in his various New York stops.
Martin's approach had its downside. He pushed his teams so hard they could not keep up with his pressure. Hiring Martin was like pushing too much voltage through a light bulb: for a brief while it burns brighter than otherwise possible, but it soon shatters unless the excess electricity is removed. Despite his impressive starts, Martin never lasted longer than three years in any managerial stint.
Though Martin is most famous for piloting the Yankees, his first managerial stint running the 1969 Twins best reveals his method and madness. The gutsy bravado and intensity to win that highlighted his career amply demonstrated themselves that year. Martin approached his rookie managerial season the same way a tough convict handles his first day in prison—determined to prove himself immediately as the cellblock's most dangerous man.
Martin's approach to the base paths demonstrated how he wanted his team to play. In the second game he managed, Minnesota's Rod Carew stole home. This was no fluke—by the end of the month, Carew had three steals of home and by the season's conclusion he tied Ty Cobb's single-season record with seven such swipes. Three of them came on triple steals. On another occasion, Cesar Tovar stole home as part of a successful triple steal. Four triple steals are the most by any one team in the last half-century, and probably the most since the deadball era.
On another occasion, opponents tagged Tovar out at the head of another triple steal—which Martin called when the Twins enjoyed a six-run lead. Graig Nettles, of all people, was once thrown out stealing home. Technically he was picked off of third and made a break for it, but he must have had a good-sized lead to draw a throw, as pitchers normally do not try picking runners off of third. Even slow-footed Harmon Killebrew, at age 33, stole eight bases that season. He had 11 the rest of his career. Billy Martin truly did not fear a damn thing.
The ultimate Billyball moment came on May 18 when both Tovar and Carew stole home plate in the same inning—in the same a- bat. Carew stole his way around the bases in that plate appearance. At the plate during this maniacal base running was Harmon Killebrew. Harmon Killebrew! It boggles the mind: With one of the greatest home run hitters of that or any other generation up Martin wanted his men running wild.
One does not have to be particularly skilled at sabermetrics to know that, according to the math, everything just described was insane. Yet while the Minnesota experience was extreme, it was by no means atypical for Martin. Since 1956, the most stolen base attempts by any team with runners on second and third was seven, by the 1980 A's, whom Martin managed. Only four other teams had more than four—two with Martin at the helm (the 1977 Yankees and 1969 Twins). Stealing home is such a dangerous gamble it is rarely worth trying, and certainly not trying as often as Martin did it. By the numbers, Martin's moves were terrible.
Therein lies the rub. Instead of getting worse, his teams got dramatically better despite all these reckless maneuvers. If his moves should have hurt them, why did Martin's presence cause teams to improve dramatically? To solve the riddle of Martin, you have to take a step back from what he did, and understand why he did it. The base stealing makes him sound like a Whitey Herzog protégé. Not really. Carew, despite his thefts at the plate, had only 19 swipes overall in 1969. For Martin, steals were not the ends but the means. He wanted to instill a specific mindset in his players: do whatever it takes to win every game. No manager had as little use for a second place finish as Martin. Players gave it their best effort as a matter of routine, but that was the problem—it was a matter of routine.
There is nothing quite like having a lunatic boss to cause employees to reach deeper within themselves. No one wanted to face a hostile Billy Martin in the dugout. Tellingly, almost all of the Twins' wild base running came in the first half of 1969. Carew's last home plate steal came in Minnesota's 19th game. Once Martin had installed the desired mindset in Minnesota, there was no need to run the risky home plate steals. For the rest of the season opponents played back on their heels, wondering what Minnesota would do next.
The man most comparable to Billy Martin was not Herzog, but Hernan Cortes, the Spanish conquistador who defeated the Aztecs. In 1519, he landed in Mexico to face the hemisphere's mightiest warrior nation with only 600 men. Upon arrival, he burnt his boats, giving his men no way to leave. That move was pure Billy Martin. Safe to say, that in the military science version of sabermetrics a general would be poorly regarded for intentionally destroying his communication lines, supply routes and exit strategy. It was possibly even worse than having two men steal home with Killebrew batting.
However, like Martin, Cortes had an underlying rationale. The act was not the important part. All that mattered was the message it sent the men: there was no going back—they needed to win. He cared only about coming out on top and ensured his warriors must think likewise. They might lose and die, but with God as their witness no failure would stem from lack of effort on anyone's part. That was Billyball, 16th century style.
Martin's tactics against the 1969 A's demonstrated how he wanted his team to play. Minnesota hosted Oakland over Fourth of July weekend, with the A's leading the Twins by a game heading into the three-game series. In the first contest, the Twins exploded with an 8-0 lead after four innings. Rather than relax, Martin rubbed it in so everyone would know who was the big dog in the division. Martin twice ordered Tovar to steal second base even though the lead was safely iced. After his last steal, Tovar took such a big lead at second that Oakland's pitcher tried to pick him off. In frustration, he instead threw the ball into center. The rattled hurler immediately surrendered back-to-back doubles to the Twins, who romped to victory.
Seeking revenge, the A's beaned Minnesota's leadoff batter the next day, which played right into Martin's hands. The beaning rallied Minnesota's troops, who scored four runs before the first out was recorded in what proved to a 13-1 blowout. A come-from-behind victory the next day solidified their new division lead, which they never relinquished the rest of the season. Martin had not played to win; he came to castrate.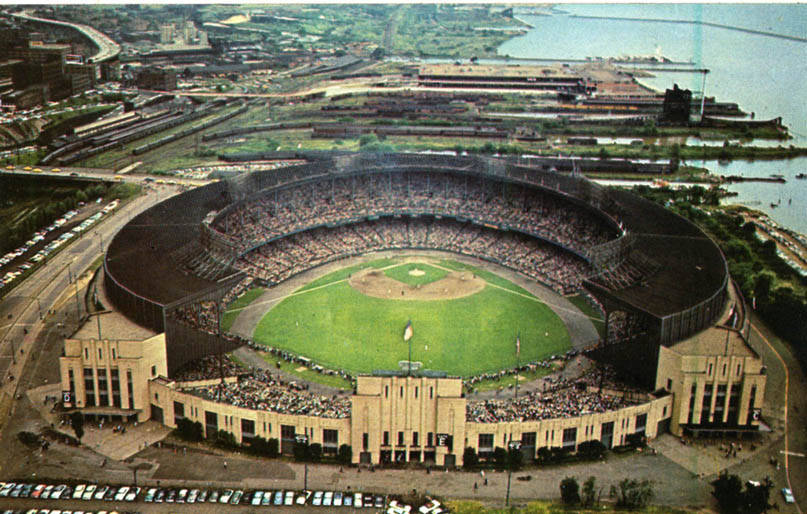 Martin's unsporting conduct potentially could motivate the opposition to try harder. Martin never cared about the downside, though. He knew repeated humiliation would cause the opponent's morale to collapse, while these tactics gave his team more confidence in their future fights. Prior to that series Minnesota had gone 5-4 against Oakland on the season. From that series onward, they won eight of nine games, outscoring the A's 85-37 in the process. In those future showdowns, Martin asserted Minnesota's supremacy by intentionally baiting Oakland. He once had a batter steal a base with the team leading 14-4 in the seventh inning. In their final showdown, Minnesota swiped a base when up by six runs. Animals who mark their territory by urination were subtler than Martin.
Billy Martin never saw moderation in pursuit of victory as a virtue. He would do whatever it took to win that day, and not worry about any possible negative side effects in the future. The best example came when he ran the A's in the early 1980s. They had a great stable of young pitchers whom Martin pushed as hard as he could. In 1980, they completed 94 games, the most by any team since the 1940s. Combined, his starters threw 1,261.1 innings, the most by any rotation since at least 1956. The second most in that span is 1,182 by the 1968 Giants, 79.3 innings behind (which is a difference of half an inning per game). For perspective, those Giants are 79.3 innings ahead of the 75th place starting rotation since 1956.
In 1981, the A's completed "only" 60 games, but a third of the season was lost to a strike. In fact, no other team of the 1980s completed that many games, despite Oakland only playing 109 games. No team in the last half-century averaged as many innings per start as the 1980 or 1981 A's. In 1980, at one point Oakland ace Rick Langford completed 23 of 24 games. In the remaining game he went 8.2 innings. The stretch ended in his final start of the season, when he went nine innings in a game that lasted 10. He began 1981 by completing 11 of his first 12 starts.
In the short run, it worked as Oakland produced the AL's best record in 1981. Then the A's pitchers' arms fell off and they lost 94 games in 1982. Martin never considered the long-term repercussions. Then again, it was the only time he lasted three full seasons as manager. Martin was so concerned with seizing the day that he never considered what would happen tomorrow.
He always ran his pitchers hard. In Detroit, Mickey Lolich started 45 games, completed 29, and tossed 376 innings—the most by any AL pitcher since Ed Walsh. Lolich actually held up, but it was a dangerously relentless way to handle him.
In 1975, when Martin replaced Bill Virdon as Yankees skipper during the season, Catfish Hunter became the first AL pitcher to reach 30 complete games since Bob Feller. Though Virdon, who managed most of the season, worked Hunter hard, Martin pushed him more than anyone ever had, making Hunter complete all but one of his starts under Martin. Hunter was never the same, and four years later his career ended. In 1976, when Martin lasted the full season, New York's starters averaged 7.1 innings per season, the fourth highest total since 1956. In Texas, Fergie Jenkins completed 29 starts for Martin. He won 20 games, but was barely an average pitcher the following season.
Martin handled his relievers similarly. He wanted whom he wanted when he wanted them without concern toward keeping their arms well rested. As a result, his bullpens consistently ranked among the league leaders in most innings pitched by men with zero days rest. The Tendencies Database can measure this using Baseball-Reference's team splits. That site informs us how many innings were thrown by pitchers who appeared the day before, or who took the mound in the second game of a doubleheader after appearing in the first one. When those splits are combined, the following managers used their relievers the most aggressively:
Most IP with no rest	
Billy Martin	0.574
Alvin Dark	0.586
Frank Robinson	0.659
Dusty Baker	0.674
Jimy Williams	0.731
Martin had unrested relievers gobble up the most innings four times, and was almost always among league leaders in that regard. On the 1974 Rangers, Steve Foucault threw 45 innings on a used arm; entire teams had fewer innings. In early May, he threw 2.1 in the first game of a doubleheader, then faced one man in the second game. The next day Martin had him toss 2.2 innings. The following day he threw a full three. In midseason, he threw in six consecutive games, and eight out of nine. Due to Martin's aggressive usage, in 1974 Foucault became the only reliever between 1942 and 1996 to record all his team's saves. Though Foucault was fantastic that year, the load took its toll and he devolved into a sore spot in Texas's 1975 bullpen.
Whenever he saw an edge, Martin ruthlessly utilized it. His usage of Rickey Henderson demonstrates that. Henderson attempted 376 steals in 415 games under Martin. Given the young Henderson's speed and ability, any manager would have let him loose on the bases. However, there was no precedent for a player going that wild on the bases. Though Henderson had a long and fruitful career, most players who rack up huge number of stolen bases early in their career age rather poorly due to the wear and tear of all their swipes. Martin, true to form, was not concerned with down-the-road issues.
Martin was the perfect manager to hire if you wanted an immediate improvement, and the worst manager for a team seeking sustained success.
References & Resources
Will Young's research on the 1969 Twins came in awful handy for this piece (and is a big reason why he's mentioned in the book's acknowledgments).
One minor note: A few paragraphs from the book have been broken up. One general style guideline for the internet is that bigger paragraphs are more forbidding when viewed across a 12-inch (or larger) monitor than they would be on a page. Frankly, some of these paragraphs are still bigger than I'd normally like an internet paragraph to be, but I don't want to go nutty. The important part is that the words are the same as the ones I sent to McFarland in my manuscript.
Some of the research on Billy Martin was first presented in this column. It also indirectly inspired some more work. A Twins blog (I forgot which one – sorry Twins blog, whoever you were!) linked to it and noted the wild ways Martin's team ran the bases. A commenter to that thread then discovered the two home steals with Killebrew batting. Retired Twins blogger Will Young read that thread and was inspired to do a bunch of research on the 1969 Twins. I spoke with him at the 2008 SABR convention in Cleveland, and he mentioned some of his research to me – most notably telling me there was this wild mid-season series against Oakland. I combined all that with the info I'd already come up with on my own about Martin, did a little more digging, and tried to make sense of it all.