Roberto Clemente is one of the most compelling figures in baseball history. He fascinates for reasons far beyond his (very considerable) feats on the diamond; indeed Clemente's story is best understood as that of a remarkable man who happened to be a ballplayer, rather than as that of a remarkable ballplayer. Clemente's story, like that of few sports celebrities, would seem to be worthy of a full-fledged, for-the-grownups biography, something heftier than the standard jock fluff.
David Maraniss isn't the standard sportswriter. He's a Pulitzer-winning national reporter, an associate editor at The Washington Post, the author of a biography of Bill Clinton, and the author of a book about the United States and the Vietnam War. When a writer with these kind of chops takes on Clemente, we have the ingredients in place for a serious work, one that stands up to the serious challenges presented by the complexities of Clemente's personality, his turbulent times, and his many-layered cultural legacy.
Alas, Clemente: The Passion and Grace of Baseball's Last Hero isn't that work.
Nobody Said It Would Be Easy
Maraniss articulates the daunting task quite aptly in his preface:
Memory and myth are entwined in the Clemente story. He has been dead for more than three decades, yet he remains vivid in the sporting consciousness while other athletes come and go, and this despite the fact that he played his entire career in relative obscurity, away from the mythmakers of New York and Los Angeles. Forty public schools, two hospitals, and more than two hundred parks and ballfields bear his name, from Carolina, Puerto Rico, where he was born, to Pittsburgh, Pennsylvania, where he played, to far-off Mannheim, Germany … he was no saint, and certainly not docile. He was agitated, beautiful, sentimental, unsettled, sweet, serious, selfless, haunted, sensitive, contradictory, and intensely proud of everything about his native land, including himself.
Maraniss dives headlong into these treacherous depths. He emerges successful in two important ways. First, the book is a fine piece of writing, in a smooth and straightforward style, that impressively balances the presentation of thoroughly-researched breadth and detail within a compelling, briskly paced narrative arc. The story inexorably flows toward its tragic end, which of course the reader fully knows, yet Maraniss keeps the pages turning with neither melodrama nor tedium.
Second, Maraniss deftly handles the crucial issues of racial and cultural conflict, struggle, and progress, placing Clemente's and baseball's specifics in clear socio-historical context. Indeed, the sections of the book dealing with Clemente's leading role in the wrenchingly difficult white-black-brown racial and Anglo-Latino cultural integration of U.S. baseball in the 1950s and 1960s are by far its best elements. The wicked double-action dynamic of indignities heaped upon Clemente on the U.S. mainland, as both a black and a Spanish-speaking Puerto Rican, are exceptionally well-presented. Maraniss expertly captures:
(1) The appalling mistreatment endured by Clemente and all other black players during every spring training in the Jim Crow South of the 1950s and early 1960s and their patience and perseverance in eventually overturning apartheid practices.
(2) The disgusting manner in which Clemente and all other Spanish-speaking players were mocked and humiliated for their lack of mastery of the English language, especially by sportswriters. The degree to which struggles with English vocabulary and pronunciation were (and are) patently taken as evidence of inferior intelligence and cultural backwardness is adroitly addressed.
(3) The unfair expectation placed upon Clemente (and other black Latino players) to fully share the perspective of African-American players, even by African-American players themselves (including the well-educated and articulate Donn Clendenon).
The Devilish Details
So how does a baseball biography with this much going for it ultimately fail? Simply, and frustratingly, by getting facts wrong.
Any book of this scope can be expected to have a few minor boo-boos. But this one has more than a few. And when they keep piling up as they do here, even if they're just trivial details, they lose their capacity to be forgiven:
– The Richmond Virginians and Havana Sugar Kings are described as "two expansion franchises brought in that season" to the Triple-A International League in 1954. In fact, neither was an expansion franchise; both were relocated franchises, from Baltimore and Springfield, respectively.
– Still discussing the International League of 1954, Maraniss asserts that "each of the eight teams had perhaps seven or eight players who would have been in the majors had they come up during the expansion era a generation later." This calculation appears to ignore the fact that the I.L. was only one of three Triple-A (or equivalent) minor leagues in operation in 1954, as well as the fact that the professional baseball of a generation later would be drawing on much larger populations of feeder talent.
– Montreal Royals' outfielder Gino Cimoli is said in 1954 to have "arrived in a trade with the Cardinals organization." In fact, Cimoli had been signed by the Brooklyn Dodgers' organization in 1949, and would never leave it until being traded to the Cardinals in 1958.
– Outfielder Luis Olmo is described as making basket catches by holding his glove near his "naval."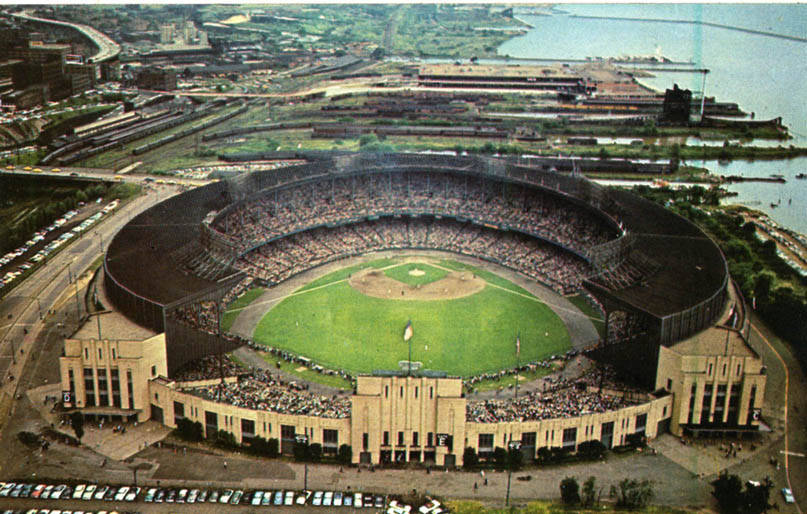 – The name Parke Carroll is included on a list of 1954 Rule V draftee players. In fact, Parke Carroll was the general manager of the Kansas City Athletics.
– George Crowe is described as a "first baseman who would make the majors in 1956." In fact, Crowe had made the majors in 1952.
– Ralph Kiner is described as "the slow-footed slugger who won four straight home run titles." In fact, Kiner won seven straight home run titles.
– Tony Bartirome is said to have started 135 games as the Pittsburgh first baseman in 1952. In fact, Bartirome played in 124 games.
– Clemente is said to have suffered debilitating effects of his chronically bad back during the 1956 season. In fact, it was during the 1957 season.
– Clemente is said to have hit for a batting average of .326 in 1963. In fact, his average that season was .320.
– Jim Marshall is described as "a utility infielder." In fact, Marshall was a first baseman-outfielder.
– Branch Rickey is described as attempting "to persuade [Dick] Groat to agree to a trade" in 1964. In fact, in those days of the Reserve Clause, a player's agreement was a completely unnecessary ingredient for a trade or transaction of any kind.
– The Pirates' robust batting feats of 1966 are presented as "accomplished during a season when National League pitching was dominant." In fact, National League scoring in 1966 was the highest of either major league in any season between 1962 and 1970.
– National League pitchers are described as compling a composite earned run average of "a record-low 2.98" in 1968. In fact, many seasons featured lower league-wide ERAs than 2.98, including the actual record low of 2.34, set by the National League of 1908.
– Maraniss speculates that "Roger Kahn, the sensitive chronicler of the Brooklyn Dodgers … might have featured Clemente in his renowned book The Boys of Summer had the Dodgers not failed to protect the young player." In fact, Kahn's landmark classic deals with the Brooklyn Dodgers of 1952 and 1953, the seasons in which Kahn covered the team as a beat reporter before taking a job with Sports Illustrated in 1954. In 1952 and 1953, Clemente was in high school.
The Big Whiffs
Lax fact-checking on details is annoying enough. But Maraniss gets some important fundamentals wrong as well. He describes Curt Roberts in 1954 as having "made history in Pittsburgh by becoming the first black Pirate." For Maraniss to miss, in this of all books, that the first black Pirate wasn't the African-American Roberts in 1954, but was instead Clemente's fellow Puerto Rican Carlos Bernier in 1953, is inexcusable.
In his discussion of Clemente's signing by the Brooklyn Dodgers' organization, and the Dodgers' subsequent surrender of Clemente to the Pittsburgh Pirates in the Rule V draft, Maraniss repeatedly and inaccurately describes Clemente as a "bonus baby." While Clemente did indeed receive a $10,000 signing bonus in February of 1954, the crucial detail is presented by Maraniss on page 37, in his quotation from Clemente's father, signing on his minor son's behalf: "I will sign the contract with the Montreal club of the International League." (My emphasis.) As such, Clemente was never placed on the parent Dodgers' 40-man roster, thus never subject to the strict rules covering major league big-bonus players in that period, colloquially referred to as "bonus babies."
It's certainly true that the Dodgers hoped to "hide" Clemente in Montreal by having him largely warm the bench there. But to describe him as a bonus baby is to meaningfully miscategorize his status: the Dodgers chose to risk exposing Clemente to the Rule V draft precisely by not protecting him as a bonus baby, a choice they notably didn't repeat the following year when they signed Sandy Koufax, who was indeed a bonus baby (brought directly to the active major league roster and kept there for two years following his signing date). The distinction may be subtle, but it isn't a minor detail, and to get something as important as this episode in Clemente's professional career flat wrong is to betray a worrisome lack of understanding of the business of baseball.
The Fatal Flaw
Thus perhaps Maraniss's most significant misperception isn't surprising. Indeed it's one he probably shares with most casual fans, and the mainstream sports media: Maraniss significantly overrates how great a player Clemente was.
Our first hint comes in Maraniss's discussion of a fascinating scouting report on Clemente compiled by none other than Branch Rickey in the spring of 1955. Maraniss assumes a rather prickly tone in taking issue with the critiques in what actually is a remarkably prescient appraisal of the extremely inexperienced 19-year-old prospect. Maraniss allows that "based on Clemente's statistics in 1955 and the next few years, Rickey's assessment that he needed a few more years of seasoning was within the realm of debate." Within the realm of debate? The fact that Clemente from 1955 through 1959 performed very inconsistently, and overall was a below-average major leaguer until his breakout season at the age of 25 in 1960, indeed stands as stark testimony that he would have benefitted from a normal progression of minor league development.
Clemente publicly reacted with bitterness when he wasn't voted the National League MVP award in 1960. Maraniss's discussion of this episode tacitly agrees that Clemente was wronged, and lists with some astonishment the players who garnered more votes than Clemente, who finished eighth in the polling. While all objective analysis concurs that the voters' selection of Clemente's teammate, shortstop Dick Groat, was highly questionable, the notion that it should have been Clemente instead of Groat survives no scrutiny. Win Shares, for example, places Clemente in a tie for 20th place in the National League in 1960 (behind not only Groat, but also teammates Don Hoak—who was second in MVP voting—and Bill Mazeroski). WARP1 has Clemente at 6.1 in 1960, miles behind the likes of Ernie Banks (12.8), Hank Aaron (11.1), Eddie Mathews (10.3), Willie Mays (10.2), and Ken Boyer (10.1), as well as behind teammates Mazeroski (7.9), Groat (7.6), Hoak (7.2), Bob Friend (7.2), Vern Law (6.8), and Elroy Face (6.5). While obviously Maraniss shouldn't be expected to delve into this sort of analysis, his lack of even a rudimentary acknowledgment of the weakness of Clemente's statistical case reveals a limited comprehension of the issue.
The pattern now begins to assert itself. Clemente's blossoming as a hitter in the 1960s is described as a transformation of "a dangerous hitter with weaknesses into a great hitter who was essentially unpitchable." Uh-oh. A couple of chapters later, we're told that "at the end of the 1960s, a brilliant era of National League baseball illuminated by Mays, Aaron, Frank Robinson, Banks, Cepeda, McCovey, Koufax, Drysdale, Marichal, and Gibson, Clemente finished at the top of the game, with the highest batting average of any player over the entire decade." Oh, boy.
This theme culminates on page 256:
There was something about Clemente that surpassed statistics, then and always. Some baseball mavens love the sport precisely because of its numbers. They can take the mathematics of a box score and of a year's worth of statistics and calculate the the case for players they consider underrated or overrated and declare who has the most real value to a team. To some skilled practitioners of this science, Clemente comes out very good but not the greatest; he walks too seldom, has too few home runs, steals too few bases. Their perspective is legitimate, but to people who appreciate Clemente this is like chemists trying to explain Van Gogh by analyzing the ingredients of his paint. Clemente was art, not science.
The fatal flaw of such an assertion isn't in its final sentence: Clemente was indeed art, not science. The flaw is in the assumption that Clemente was somehow unique in this regard, the implication that Hank Aaron or Willie Mays or Dick Groat were science, and not art. Indeed one can't fully capture the essence of Clemente in his numbers, but so are the numbers insufficient for every player. Maraniss here grants a backhanded acceptance that Clemente wasn't truly the best player of his era, but simultaneously asks for exceptional dispensation for Clemente from the bonds of mere objective analysis.
That's nothing but nonsense, of course. I watched Clemente play, and found him to be every bit as thrilling to behold as his most gushing descriptions insist. But I also know that baseball games are won and lost on results, not on form. I'm not willing to pretend that Roberto Clemente was magical. One can fully appreciate the breathtaking art of Clemente's play while never forgetting the hard truth of it, nor dismissing the science that allows us to more fully understand it.
Compounding the Error
Most frustrating of all, Clemente doesn't need an apologist. He was a great player, and his record doesn't beg for enhancment. Nor do his selfless acts need to be perceived as greater than they were to merit our honor. Yet even here Maraniss to some extent oversells Clemente. The book's final chapters are a marvelously researched and completely riveting account of the catastrophic Nicaraguan earthquake of December 1972, and Clemente's remarkably dedicated commitment to organize and lead a major relief effort. Clemente's fathomless generosity and courage were inspiring—yet his ignorance and recklessness led directly to his ghastly death.
Maraniss fully documents Clemente's foolish disregard for common sense: hiring a contractor to undertake a complicated and inherently dangerous mission on a handshake, without so much as a question as to the background and status of the airplane, pilot, or crew (all of which were meretriciously rotten), and then waving away direct warnings that the aircraft was unsafe and improperly loaded. Yet while Maraniss reasonably regards Clemente's unconcern for his own safety as noble in the emergency, he presents no reckoning of the full results of Clemente's rashness: not just leaving his own young wife and children without a husband and father, but also taking a friend (Angel Lozano, a fellow young husband and father) down with him, and of course befouling the waters off Punta Maldonado near San Juan with the wreckage of a gassed-up DC-7 and, most importantly, with over 40,000 pounds of desperately needed relief supplies that would never reach those on whose behalf the entire effort was launched.
Clemente the man was an unusually complicated array of quirks, flaws, and deep and genuine strengths. So indeed, interestingly, was his game on the ballfield. And so indeed was his extraordinary magnanimity. Taken together, they provide the basis for far more than the usual jock-as-hero biography. Unfortunately, the swirling richness of this subject matter has proven too perplexing for a writer even of Maraniss's impressive skill. More than thirty years after his passing, the score remains: Clemente 1, Biographers 0.
References & Resources
Clemente: The Passion and Grace of Baseball's Last Hero, by David Maraniss (New York: Simon and Schuster, 2006).
Steve Treder has been a co-author of every Hardball Times Annual publication since its inception in 2004. His work has also been featured in Nine, The National Pastime, and other publications. He has frequently been a presenter at baseball forums such as the SABR National Convention, the Nine Spring Training Conference, and the Cooperstown Symposium. When Steve grows up, he hopes to play center field for the San Francisco Giants.