This article isn't supposed to be inspired by Geoff Jenkins.
It should be inspired by someone great – a Hall of Fame-worthy player. If not, at least someone who made the All Star team multiple times. Should, schmoud – it's inspired by Geoff Jenkins.
About two months ago, the longtime Brewer turned short-time Phillie announced he planned to retire, but wished to do so as a member of the Milwaukee Brewers organization. The team happily obliged. He didn't actually play a game with them, but he could say he retired as a Brewer.
This got me thinking. Ya know, there are a lot of players who come to prominence with one team, go away, and then come back to their first baseball home when their career winds down. Heck, some of my earliest baseball fan memories are of the Wrigley Crowd going nuts whenever a near-retirement Fergie Jenkins took the hill for the Cubs in the early 1980s.
It makes sense, no matter how great a player was in his prime, by the end he's usually not someone a franchise tabs because they'll think he'll help them win. He's someone who sticks around because he isn't quite bad enough to be driven out of baseball. And when a player is on his last legs, who is more likely to give him one final shot than his old club, with an adoring fan base that likely fondly remembers him?

Geoff Jenkins: sometimes you take your inspiration where you find it.
Given the long tradition of players boomeranging to their original team, I thought it would be fun to make a list – the Boomerang All-Stars – a roster of the best players to end where they started. One key guideline: an athlete must actually play for the team upon retuning. It can't be some purely ceremonial thing where he just retires while somehow affiliated with the organization. (Ironically, though Geoff Jenkins inspires this piece, he wouldn't qualify for the team.) In general, I picked the starters based on career WAR, but if I felt the need to overall the stat, I did so.
Before getting to it, I feel obligated to note one thing. When I first wondered who would be on a Boomerang All-Star team, I posted my question at Baseball Think Factory, and the posters there came up with numerous good suggestions, many of whom make my list. That said, I started from scratch when making my list. I wanted to ensure I didn't miss anyone. Only after completing it went back and checked their suggestions.
Actually, one idea from that thread I will use: a poster noted that many players leave their original team to go back to their original town. Willie Mays, for instance, went from the Giants to the Mets – and in doing so returned to the old New York fans who cheered him in the opening years of his career. There are others like Mays. In that spirit, I'll have two squads: Team Boomerang All-Stars and Town Boomerang All-Stars.
First come those who returned to their original franchise:
I didn't even know he came back to Montreal, but sure enough he did. After making 10 straight all-star teams (the last two just on reputation), he cratered and bummed from the Mets to the Dodgers and Giants before one last fling with the Expos in 1992. The future Hall of Famer hit .218 with five homers in 95 games, before calling it a career.
Ivan Rodriquez, who returned to Texas last year, would've edged out Carter, but Pudge wasn't ready to hang up his spikes and boomeranging away. He's currently catching for the Nationals.
McCovey is different from Carter in that he still had some gas in the tank when he returned to his old stomping grounds. A member of the Giants organization from 1959-73, he returned in 1977 and hit well enough to garner some minor MVP support that year. He cooled off rapidly after that, but at least Giants fans could take pride that he hit his 500th homer in a San Francisco uniform.
Runner up would be McCovey's contemporary NL slugger Tony Perez.
Second baseman: Eddie Collins: 126.1 WAR
He came up wit the A's in the early part of the century, and was sold off to the White Sox in Connie Mack's first great fire sale after 1914. When the Sox released him a dozen years later, Mack snapped him back. Mack always liked having aging veterans fill out his roster. (Collins would be one of four 40-somethings on the A's that year, along with Tris Speaker, Ty Cobb, and Jack Quinn.) Collins did well in 1928, and then spread 48 PA over the next three years.
The next best second basemen would be old New York Giant Larry Doyle and multi-position player Tony Phillips (who, like Collins, began and ended with the A's).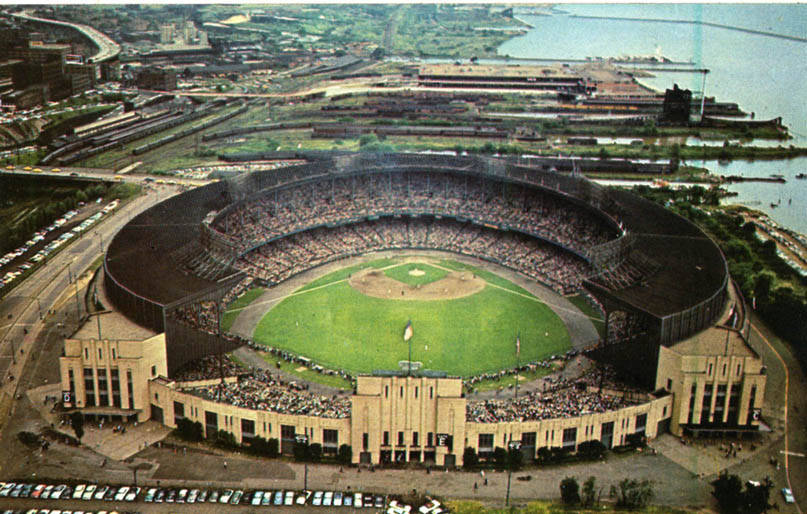 Shortstop: Joe Tinker: 49.2 WAR
He's the weak link in the starting lineup, with only 49.2 WAR. That said, while no great shortstop ever boomeranged, there is a deep list of shortstops almost as good as Tinker who did.
Behind him is fellow Hall of Famer Rabbit Maranville and VC candidate Maury Wills. Heck, Tony Phillips played almost 300 games at short. Old-time veteran shortstops Billy Jurges and Solly Hemus also returned to where they started. More recently, there's many-time Blue Jay Tony Fernandez.
Third baseman: Pete Rose: 75.3 WAR
He actually played more games at first than third. But if I put him at third, McCovey makes the starting lineup. Putting Rose at third leaves Darrell Evans on the bench. No offense to the underrated Evans, but I'll go with McCovey. Beyond Rose and Evans is Toby Harrah.
He came in as an Athletic and went out as one.
Center field: Ken Griffey Jr.: 78.5 WAR
Here's the most recent addition to the team, as he just retired earlier this season. After coming to prominence as a Mariner, Griffey came back to play his final 150 games for the franchise that initially drafted him.

Seattle's Kid returned as the ancient Mariner.
Going purely by WAR, Goslin doesn't belong. Al Simmons bests him, at 63.6 WAR. Eh, close enough. Goslin is a much cleaner boomerang. In Simmons's last season, he was essentially a coach who appeared in only four games (with only 6 PA). Goslin appeared in 38 games for the Senators in his last season.
Also, Goslin points to the proud trend of boomerangers under Senators owner Clark Griffith. Aside from Goslin, Griffith kept shuttling people in and out of Washington, ranging from pitcher Bobo Newsom (five tours in Washington) to manager Bucky Harris (thrice hired by Griffith).
Aside from Simmons, other boomerang OF of note include: Chuck Klein, Joe Medwick, and Minnie Minoso.
Starting pitcher: Pete Alexander, 104.9 WAR
One of the greatest pitchers of all-time ended his days with arguably the worst staff ever, the 1930 Phillies.
Starting pitcher: Phil Niekro, 96.8 WAR
Niekro got the Geoff Jenkins Deluxe treatment: They not only gave him a ceremonial resigning, but they even let him pitch for them once, too. It was only three innings, but that's enough to make this team.
Starting pitcher: Fergie Jenkins, 81.3 WAR
I'm just glad the boomerang player I remember from childhood makes the team. Had he lasted one more year, he would've been on the 1984 divisional winners. (Then again, if he was still there, maybe the team doesn't trade for 1984 Cy Young winner Rick Sutcliffe. Who knows?)
Starting pitcher: Don Sutton, 70.8 WAR
The 300-game winner's last season came with the 1988 world champion Dodgers. However, since he was out of gas and they were in a pennant race, the team cut him in August.
Starting pitcher: Tom Glavine, 67.0 WAR
After five years with the Mets, he came back for 13 games with the Braves.

In-between days over, Glavine makes one of his last starts.
Really, starting pitching is the strength of the Team Boomerang All-Stars. Beyond these five, you have Dazzy Vance, Mordecai Brown, Dave Stieb, Bob Caruthers, Orel Hershiser, Andy Pettitte (assuming he doesn't pull an I-Rod down the road), Kevin Appier, Urban Shocker, and Lon Warneke.
He's the first great reliever and another Clark Griffith boomerang. Few relievers seem to boomerang, though. In part the position has been around for a shorter time, hurting the possible crop. Also, a lot of the best relievers don't last too long. Many don't start as relievers, either, hurting their chances to make this team.
At any rate, that's the Team Boomerang All-Stars. Their hitters amassed 598.1 WAR and their pitchers 450.2 WAR. Let's see how that compares to the Town Boomerang All-Stars:
Well, Berra never actually left New York. He went from the Yankees to the Mets, but he never left New York. It's questionable, but I'll go with him. Call it a very short boomerang throw, if you will.
First baseman: Jimmie Foxx, 94.1 WAR
Did you know he ended his career with the Phillies? Me neither, but that's what the former A's first baseman did. His back up is Brooklyn Boys of Summer turned New York Met Gil Hodges.
His glory run came with the Cardinals and his end run came with the Browns – whom he also managed. Backing him up are a pair of Cooperstown immortals: Nap Lajoie and Tony Lazzeri.
And you thought Joe Tinker was a weak link? There just aren't many very good boomerang shortstops. I checked career WAR forever with at least 30% of their games at SS. Among the top 75 (which gets us down to Scott Fletcher territory), the only ones for this team were Marty Marion and 19th century infielder Jack Rowe.
I'm tempted to move Lajoie here, but he only played 73 games at short.
Third baseman: Ron Santo, 66.4 WAR
Like Berra, he never left town, just moving from the Cubs to the White Sox. I have to be a bit more flexible with this team. By definition, there are going to be fewer candidates. Usually going to an old town means returning to the old team.
Right fielder: Babe Ruth, 172.0 WAR
He began and ended in Boston: first with the Red Sox and then with the Braves. Ruth is an odd pick for another reason: his real prominence came in-between his Boston days. He was a star with the Red Sox, but a star known for his pitching, not his hitting. Still, there is only one Babe Ruth and if it's borderline, you include him.
Center fielder: Willie Mays, 154.7 WAR
As noted already, Mays began in the same town his MLB career started: New York City.
Left fielder: Hank Aaron, 141.6 WAR
He began with the Milwaukee Braves and went out a Milwaukee Brewer. I know he played right. But so did Ruth and I'm not benching either one. The next best outfielders I found are Sam Thompson and Willie Davis.
The Town Boomerang All-Stars amassed 787.6 WAR, smoking the batters for the Team Boomerang All-Stars by almost 200 wins. But will the lead hold up against the mighty Alexander-Niekro-Jenkins-Sutton-Glavine staff?
Starting pitcher: Dwight Gooden, 47.6 WAR
Wait – Gooden is the ace of the staff? He wouldn't even make the top five from the town team. Heck, by WAR he isn't as good as Urban Shocker, the 13th best Team Boomerang All-Star pitcher. He came in a Met and went out a Yankee.
Starting pitcher: Waite Hoyt, 47.0 WAR
Well, at least he's a Hall of Famer. He came in a Giant and went out a Dodger. Actually, that's a bit off as no one thinks of him as a Giant – he only threw one inning for them before departing. However, his glory run came with the Yankees, the other New York team. So his finale in Brooklyn qualifies him for this team, based on both where he started and where he became famous.
Starting pitcher: Vida Blue, 43.8 WAR
This one is a reach as I'm going by metropolitan region. He came up an A's and went out a Giant. Really, though, there are slim pickings for this pitching staff.
Starting pitcher: Dizzy Dean, 39.6 WAR
This is based on a gimmick. After retiring, Dean got a job calling games for the Browns, where he chastised their horrible play. As a result, the team had a brainstorm: let the former Cardinal great pitch once for the team. If he think he can do better, let him show it. That was his only appearance as a Brown.
Actually, if I'm going to include him, I really should include another, much better pitcher who could qualify for the team based on a post-retirement stunt appearance. In 1965, the (supposedly) 59-year-old Satchel Paige took the hill for the Kansas City A's. His glory run had come for another Kansas City team, the Negro League Monarchs.
But I want to compare WAR for the two boomerang teams, so I'm leaving Paige to the side. If you want to, feel free to add Paige to your personal Town Boomerang All-Star squad.
Starting pitcher: Harry Breechen 38.8 WAR
Another one who never left town. Breechen went from the Cards to the Browns.
Relief pitcher: Jeff Reardon, 20.3 WAR
He began as a Met and ended as a Yankee. Random fact: for a brief (very brief) spell, he was baseball's all-time save leader.
Well, the pitchers on the Town Boomerang All-Stars tallied only 237.1 WAR, which means that despite their hitters' huge lead on the Team Boomerang All-Stars, they fall short overall. The edge goes to the Team All-Stars, 1,040.7 WAR to 1,024.7 WAR. That said, if you include Paige and assume he's more than 16 wins better than Breechen, the Town Boomerang team edges them. Really, it's pretty even either way. The Team Boomerang have a huge lead in pitching, and the Town Boomerang demolish them in the outfield.
References & Resources
When I checked for boomerang players, Baseball-Reference.com's wonderful Play Index was invaluable.