Today, we continue with reader-submitted requests. From a list of about 70 players, I have narrowed it down to about 20 players who were mentioned by multiple readers and who I considered interesting. Today, we take a look at the first 10.
For ground rules and further explanation of most of the mechanics concepts I'll mention, please refer to Part 1 (picks 1-10), Part 2 (picks 11-20), and Part 3 (picks 21-30).
31. OF Kyle Russell, Cardinals (fourth round, 142nd overall)
The powerful swing of Kyle Russell….
OK. Russell does have a long swing (notice his hands and bat angle when his front heel lands). In other words, he has a long way to go from that point to get to the ball. Russell also has more upper body tilt back (some will say that he has an uppercut) than I'd like and as a result his swing plane isn't ideal (he doesn't keep the bat in the zone long enough). Those are the negatives.
The positives? Russell has excellent rotation through the ball as his hips and hands turn together, powerfully, against his firm front leg. Russell also seems to understand the benefit of letting the ball get deep in the zone and for the most part, he stays behind the ball. He is very skillful at "loading" his hands and hips to maximize his power.
Russell has huge power potential. If the Cardinals can work on shortening his swing just a bit and fixing his swing plane, Russell will hit for a ton of power. I grew up idolizing the 1991-1992 Tigers and their Three True Outcomes players. Would it be terrible if Russell ended up with the career path of Mickey Tettleton? Assuming that the Cardinals can sign Russell, this pick (in the fourth round no less) is an absolute steal.
32. LHP Josh Smoker, Nationals (Supplemental first round, 31st overall)
Smoker has decent tempo and a longish arm action caused by his early hand break. He carries his body well into a long stride by drifting through the "balance point" to maintain his momentum to the plate. The best part of his motion is how he finishes his pitches aggressively with excellent extension…
That is how you finish a pitch. While I don't like his long arm action and early hand break, Smoker's aggressiveness and athleticism, and the fact that he is trying to throw the absolute crap out of the ball, win me over. Excellent pick at No. 31 overall. I would easily take him over several pitchers taken ahead of him.
33. RHP Matt Harvey, Angels (third round, 118th overall)
I was led to believe that Matt Harvey was in the same league (mechanically) as Jarrod Parker (whom I covered in Part 1 of the analysis) and Rick Porcello (reviewed in Part 3). Harvey isn't even close to those two.
Harvey stays over the rubber forever and puts me to sleep with his very slow tempo. Because he's so "good" at staying back, Harvey has a short stride and does not finish well. He rotates around a very stiff front leg and seemingly pitches uphill. Luckily, he has excellent arm action….
Harvey was rumored to be going in the middle of the first round. Unfortunately, the hype does not match the mechanics in Harvey's case. He has excellent arm action, so there is hope. He might be worth a third round pick as long as he gets third round money. One word to sum up Harvey? Overrated…
34. OF Brian Rike, Rockies (second round, 72nd overall)
Rike is an excellent example of a hitter with a short, simple, repeatable swing that gets it done…
For the most part, Rike lets the ball get deep, has an excellent swing plane and consistently makes good contact. My mentor, Jeff Albert, has an excellent article on Brian Rike over at Baseball Analysts where he made a nifty video scouting report on Rike. I consider that article a must-read if you'd like to know what I look for in high-level swings.
I've been trying to limit my reviews of players to hitters' swings and pitchers' mechanics. That said, according to most scouting reports, Rike's tools are above average across the board. Above average tools, good swing and good numbers? Great pick here…
35. RHP Nevin Griffith, White Sox (second round, 89th overall)
With an uberlong, loopy arm action, no deception to speak of and lower body mechanics that seem to do nothing to help, Griffith's mechanics don't inspire me…
I have watched his draft video numerous times. I just don't get why Griffith's stock was rising so quickly in the days leading up to the draft. With his body seemingly doing nothing to help and just about the longest arm action known to mankind, Griffith's shoulder must take a beating every time he throws the ball. He does finish his pitches pretty well, which should lessen the impact on his shoulder.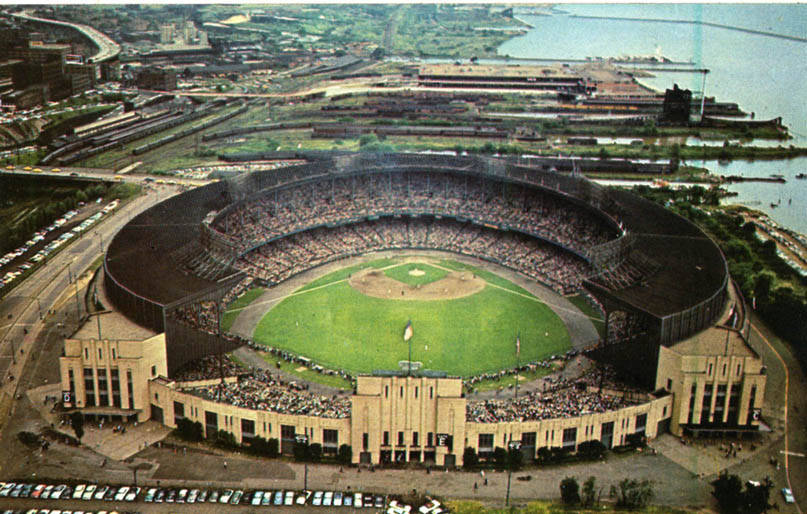 Here's an interesting clip comparing Griffith to Tim Alderson, the 22nd pick. I'd like you to focus on what scouts call "deception." Whose release point is easier to pick up?
I get it to a certain point. A pitcher this raw who can still get it to 93 mph is intriguing. Projectability aside, there is so much work to do on Griffith that I just don't think he'll be able to put it all together. No thanks….
36. OF Grant Desme, A's (second round, 74th overall)
Solid but unspectacular, Desme's swing is short and simple…
The clip above is a batting practice swing, which is better than the game swings I will talk about from now on. On his game swings, Desme's power is hindered by what his front leg and knee do at around footplant. As Desme extends his foot forward, his knee and hips start opening up a little early. Desme reaches with his left foot instead of carrying his weight forward with his hips. If he could learn to load his hips and hands powerfully into footplant, Desme could increase his power. All that said, Desme has a solid swing. For the most part, he keeps the bat in the zone well without reaching and pushing his hands away from his body. With the way his lower body works, he might develop pull-side power, but I see him vulnerable to pitches away.
Solid pick here, but Rike, taken a few spots ahead of him, is the better prospect.
37. RHP Will Middlebrooks, Red Sox (fifth round, 174th overall)
Middlebrooks didn't impress me with his defense and swing. Neither did his pitching motion:
With deliberate "tall and fall" mechanics, Middlebrooks is another guy who doesn't use momentum to his advantage. To his credit, Middlebrooks does do a pretty good job of leading with his hips to keep his back shoulder over the rubber while gaining ground towards home plate. Middlebrooks is a short-armer (notice how close his hand gets to his right ear) and pitchers who are this short with their arms are generally tougher to pick up. Unfortunately, he doesn't get out in front well enough (he's a shortish strider) to make him even more deceptive. As a fifth round pick, there's value there. There's a lot of work to do with him, though…
38. OF Kellen Kulbacki, Padres (Supplemental first round, 40th overall)
Kulbacki looks like he has an average arm in the field, and his range….just kidding. Let's talk about his swing, since his bat is what will carry him to the majors…
Kulbacki's approach and hand/bat position at footplant remind me of Rafael Palmeiro. Kulbacki has very good swing mechanics. He does a nice job of loading his hands and hips and then exploding through the ball. His swing has very little noise and it looks like he'll be able to consistently make good contact. He's another hitter who stays behind the ball very well. I like this pick here at 40. Good power potential.
39. RHP Clayton Mortensen, Cardinals (Supplemental first round, 36th overall)
With good arm action and excellent tempo, Mortensen is a pitcher I like a lot. Watch how he races through his delivery…
I've always been a fan of pitchers who are athletic enough to coordinate all those moving parts quickly. A 6-foot-4 pitcher who moves this quickly through space is able to maintain his momentum so that his body can help accelerate his arm. I'd like to see Mortensen implement a longer stride, but it appears he has had success by staying taller and throwing downhill with tilt. Some will argue that they prefer that a pitcher use his height (and his high three-quarters slot) by staying taller and having a steeper tilt on his pitches. Generally, I'd rather have a pitcher use his height to release closer to home plate even if his pitches are "flatter."
One thing about Mortensen I don't like (and maybe I'm being too picky): Does it look like his finish is forced? Almost looks like the finish that young kids have when their coaches tell them to finish with a "flat back," doesn't it? Either way, I like this pick here. He may not have huge upside, but he's a solid pick here, and it's a good bet he'll keep his stuff as the years go by.
40. SS Andrew Cumberland, Padres (Supplemental first round, 46th overall)
As you know by now, most of these evaluations have focused mostly on hitters' swings while trying to ignore most other parts of their games. In Cumberland's case, it is difficult to ignore how smooth he looks on the field. His video shows him booting a couple of balls, but if you focus on the process rather than the result, you see a guy who demonstrates good instincts, soft hands and natural movements. In short, he "looks like a ballplayer." Not only can he pick it, but this little guy can swing it too…..
Simple swing, very little noise, good swing plane, a slight load of his hands, carries his hips forward well into footplant. In short, I like it quite a bit. Where Cumberland gets into trouble (and you see it in his game swings) is when he gets "pushy" with the hands instead of rotating his hips and his hands around a fixed axis of rotation. Because Cumberland's main asset is his speed, my guess is that Cumberland has been taught to hit the ball on the ground and use his speed.
If you look at his draft video, you can see how he tends to get out in front to make contact (and use his speed) instead of letting the ball travel into the zone and putting a good, powerful swing on it. I'd rather have him use his speed to turn doubles in the gap into triples than trying to beat out infield hits. Here's where speed is a bad asset, because if you're a little guy with speed, you may get typecast into a guy who won't have power.
Cumberland may have been instructed to hit like a little guy, but he has a big boy's swing. I wouldn't mind if he "got after it" more. A potential steal here, I see him becoming a Chone Figgins-type player with a little more power. Excellent pick here. Let this kid swing the bat.
Stay tuned for part 5 of the review, coming soon…