74. Tyler Chatwood | RHP | Los Angeles Angels
Chatwood likely would have gone much higher in last June's draft if he had been two or three inches taller. However, the Angels were able to snag him at 74, their first pick of the draft.
Chatwood's arsenal consists to two potentially plus pitches:
Fastball – thrown anywhere between 92 and 96 mph, sitting more comfortably in the 92-94 mph range. The pitch travels on a downward plane as Chatwood's release point is close to over-the-top, which should help Chatwood induce plenty of ground balls. He needs to do a better job of commanding the pitch and it profiles as above average right now.
Curveball – a true plus pitch and a knee buckler, the pitch has good depth, a late break, and looks harder than it actually is. He throws it from as low as 72 mph and up to 76 mph and he's able to throw it for strikes. The release point makes it harder for the batter to recognize the pitch out of his hand. Below you can see his 93 mph fastball (left) and his 74 mph curveball (right):
Chatwood also is working to develop a change-up, which will go a long way toward determining his future.
Command was a major issue for Chatwood in his first professional season, as he walked almost as many batters he struck out. No question that's a concern, but he has shown much better command in the past.
Mechanically, I think Chatwood needs to make better use of his lower body. Chatwood lands in a somewhat stiff position and doesn't use his front leg as a base in which to draw energy from as well as he could. I also think he stays over the rubber too long and as a result he pitches uphill and somewhat cut shorts his finish.
With all that said, Chatwood's arm is extremely fast and he's also an excellent athlete, which should help him make any necessary adjustments as well as repeat his delivery on a more consistent basis. Chatwood has already made mechanical adjustments after Tommy John Surgery as a sophomore in high school though the fact that he has already had that surgery is somewhat concerning.
Chatwood is certainly raw and his mechanics need to be refined, but his upside grades out to a No. 3 starter. However, he's young enough where the development of his change-up and the improvement of his command could push his upside to a No. 2 starter.
78. Jacob Jeffries | C | Tampa Bay Rays
Jefferies possesses a very short stroke with a minimal loading of the hands, which leads to high contact rates, but questionable power production.
Jefferies can get very pushy with his swing where it looks as if he pushes his hands out to the ball. Making matters worse, Jefferies looks to be working on this during his batting practice. Jefferies has a quick bat and keeps the bat head in the hitting zone for a very long time leading to a high contact rate, but it comes at the expense of a higher power output.
Tampa needs to work with him on letting the hands and hips turn together instead of pushing the hands out in front of the hip rotation. His swing is short enough to add a little length if needed. Jefferies could also increase his power output by continuing to fill out his frame.
Luckily for Jefferies, as a catcher, his bat will have much less pressure on it to succeed. He's more athletic than your typical catcher, but his arm is considered pretty fringy.
Jefferies lived up to expectations by producing a high contact rate to go along with a solid batting average and pretty good batting eye in his first year as a professional. However, he didn't show much power even though he did show some aptitude for hitting doubles.
Should he remain at catcher, Jefferies has a chance to become an average offensive minded catcher at the big league level. Should he have to move off the position, Jefferies' value takes a steep decline.
84. Zach Stewart | RHP | Cincinnati Reds
As opposed to the first round, the third round is a much more optimal place to be drafting a high-level reliever. In Stewart, the Reds are getting a pitcher with two potentially plus pitches, good control, and the ability to miss bats and generate ground balls. Overall, Stewart doesn't have too many glaring weaknesses.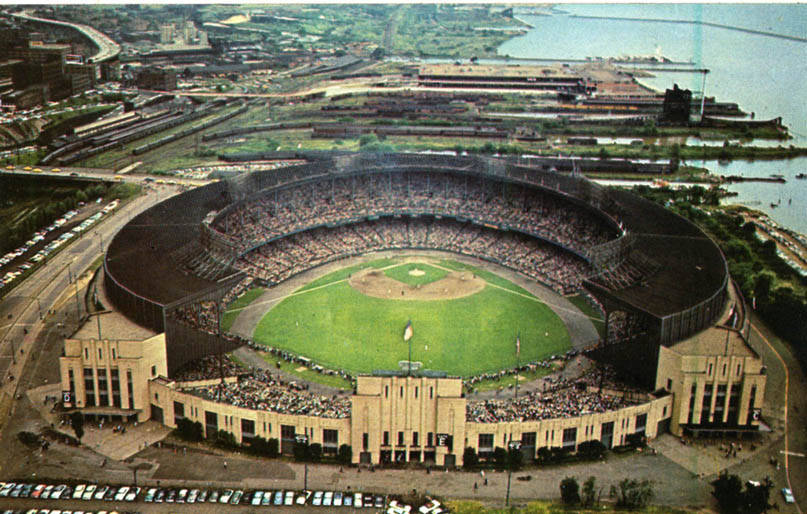 Fastball – ranges from 91-95 mph and has both vertical and horizontal movement. The pitch has some heavy sink to generate plenty of ground balls, but also tails away from lefties and into right-handed hitters. The pitch profiles as above average, flashing plus at times.
Slider – a tight spinning, hard breaking pitch coming in the low 80's complements his fastball very well. The pitch can lose some of its tightness at times and turn into a slurvy-type pitch, but when he's on, the pitch can be very difficult to hit. Below is Stewart's fastball (left) at 93 mph, while his slider (right) is a little more slurvy, but still effective nonetheless:
Stewart has good command of both pitches as he can throw both pitches for strikes. His control is not perfect, however. There will be times he can lose the strike zone so he must do a better job of consistently throwing strikes.
Stewart comes to a compact, athletic position, which I like. His elbow gets a little high, but that doesn't concern me too much. You can see he generates very good separation between his torso and hips, helping him generate his plus velocity. The lower body is facing toward home plate, the numbers on the back of his jersey are pointing in the first-base direction.
One thing he does very well is maintain a firm glove out in front of his chest to prevent himself from flying open. His athletic/compact delivery, as I mentioned in my profile on Craig Kimbrel, helps Stewart coordinate all the moving parts of his body.
Stewart should move quickly through the Reds' minor league system and once he arrives to the big league level, he'll be a perfect fit in the homer-friendly Great American Ball Park, both because of his ability to miss bats and keep the ball on the ground.
210. Jordan Danks | CF | Chicago White Sox
Danks is long, lanky, athletic, and projectable. He's a plus runner, which serves him well both on the base paths and in center field, where his speed and long strides help him cover a ton of ground.
At the plate, Danks profiles best as a lead off hitter because of his excellent plate discipline. Talent evaluators saw a great deal of power potential in Danks coming out of high school, but it was slow to develop in college. His power production did increase his junior season at Texas, but still fell short of what some expected of him.
Danks claimed because he was batting at the top of the order for Texas, his approach changed from hitting for power to getting on base and focusing on contact over power. That could have an effect on his power, but there might be some issues with his swing that limits his power potential.
Danks has almost no leg kick or stride in his swing mechanics. He mostly relies on his ability to generate as much torque as possible between his hips and torso. However, Danks often plants his front foot in a very closed position that makes it difficult for Danks to create a truly efficient rotation of the hips.
He might be able to generate some more power by incorporating either a longer stride or widening his stance at the plate as long as the stride doesn't hinder his hip rotation. A longer stride or a wider stance would help Danks incorporate more of his lower body into his swing.
Danks possesses pretty good bat speed and did a much better job of letting the ball travel deep into his hitting zone during batting practice. In his game swings, Danks would have a tendency to get a little too far out in front.
When you look at Danks as a whole: the length, the projection, the speed, the defense, the plate discipline, the power potential, and the propensity to strike out–one player that comes to mind is Rockies center fielder Dexter Fowler. The difference is that Fowler has officially broken out and has turned potential power into actual power production. Fowler's overall swing looks better and he's a better runner, but much of the same tools possessed by Fowler are also possessed by Danks. However, even if Fowler didn't develop any power, he would still make for a pretty good ball player because of the others things he brings to the table, specifically his defense and patience at the plate. So while the hope is that Danks will at some point develop power, he doesn't necessarily need it to be good ball player at the professional level.
Again, I want to thank everybody that sent in requests and if you had a request that did not make it to these lists, I made sure to take down the player in hopes of eventually filing a profile on them, so keep an eye out for them in the future.
References & Resources
For more articles related to the 2008 draft, please click here
MLB Scouting Bureau