Continuing our "Breaking Down the Draft" series, today we break down draft picks 36-44. In case you missed the previous three parts of this series, I have listed them below:
Breaking Down the Draft: Part One
Breaking Down the Draft: Picks 18 – 26
Breaking Down the Draft: Picks 27 – 35
I'm not giving out grades for this breakdown because they're kinda pointless for this late in the draft (though many will tell you they're pointless no matter what).
With that out of the way, let's get started:
36. Michael Montgomery | LHP | Kansas City Royals
Montgomery was among a handful of high school lefties, most of whom were picked almost purely on projection. At 6-foot-5 and about 180 pounds, he certainly has a projectable body, and the Royals hope that, as he adds weight to his frame, he'll add more velocity in the process.
At present, Montgomery's fastball is in the 88-91 mph range, but with pretty good late life. His curveball flashes plus potential, but he still has issues commanding the pitch, as he often bounces it in the dirt.
Fastball Grade – 45/50 Now, 55 Future
Curveball Grade – 40 Now, 50 Future
Mechanics
Overall not too bad, but I would like to see him become more efficient with the way he uses his body. He does drift through his balance point, but he might want to drift a little more, as long as he is comfortable doing so.
The inefficiency really occurs during hip rotation: His hips open up a tad early, and you'll notice that, once they're open, the torso is then uncoiled forward but the arm isn't in position to be brought forward along with the torso. I slow the animation down during the key sequence. The outcome is a fastball with less velocity than should normally be the case. On the positive side, Montgomery's arm action, besides a hand break that is a little early for my taste, is good.
Overall, Montgomery has projection, three or four pitches (including a palm ball) that have the potential to profile as at least average, and good fastball command, so he gives you a lot to work with. However, making the necessary adjustments can go a long way to improving his stock.
37. Conor Gillaspie | 3b | San Francisco Giants
Gillaspie's biggest asset is his ability to hit for a high average, which he's able to do for a few reasons:
1. A very short swing.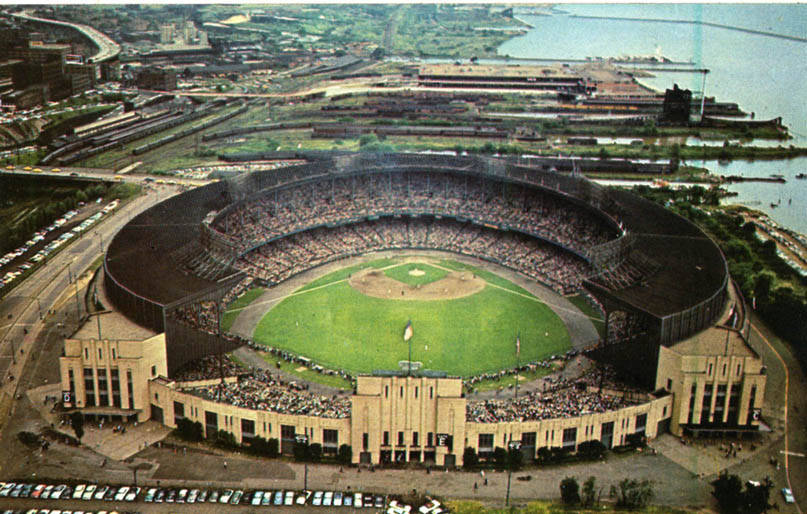 2. Very fast hands.
3. When contact is made, it is usually of the hard variety.
4. Excellent hand-eye coordination, as evidenced by his excellent 37:21 BB:K ratio in college.
Some have questioned Gillaspie's power potential, and it's true that his swing isn't constructed for power but for contact and line drives. However, there are ways for him to improve his power output.
The best way would be to increase his loading process—he has more than a short enough swing to load his hands a bit more. If anything, there are times when his hands can take over his swing and get ahead of his hip rotation, which an increased loading of the hands may help prevent.
Defensively, Gillaspie should be able to stay at third base, though most observers don't think that he'll become much more than average at the position. However, he is athletic enough to make the switch to second base if needed. In fact, maybe that would be the preferred course, since it would raise the value of his bat.
Given Gillaspie's excellent approach at the plate, I expect him to advance quickly, but his upside is limited because of his lack of plus power.
38. Jordan Lyles | RHP | Houston Astros
Lyles was viewed by most talent evaluators as another overdraft by the Astros. However, he does pass the eye test, with an athletic body that should be able to better handle the pounding that pitching puts on a player's arm, as well as to help him to make any needed mechanical adjustments going forward. His good frame will also allow him to put on some size, which may help in terms of velocity.
Lyles does a good job of drifting through his balance point rather than coming to a stop at the point where his knee reaches its upper most point; you never want to stop your momentum mid-way through your wind-up. I'm not crazy about his arm action—I would like his arm to be a little more whip-like as it rotates into release.
Another thing I'm not sure I like is his stride into foot plant. Lyles brings his front leg down, straightens it out completely and brings it around into foot plant. I would rather see him cut down the distance that his front leg travels by altering the path that his leg takes.
The use of visuals will better explain what I mean. On the left is Lyles; on the right is Aaron Crow:
See how the stride paths are different? Crow is in a better position to be able to add an extra gear of momentum just before foot plant. Crow is also better able to achieve excellent separation between his torso and hips. You'll notice different arm slots and arm actions of each pitcher, but I don't think that one's stride has much effect on one's arm action, though there are probably differences in timing that must be corrected. There are different ways to alter one's stride, but what Lyles should ultimately be looking for is a way to gather extra momentum heading into foot plant.
From his junior to senior year, Lyles experienced a jump in velocity from 86-87 to 88-90. My feeling is that there is even greater velocity waiting to be let loose through both mechanical adjustments and the filling out of his projectable frame. Right now, Lyle's curveball is OK, but it needs to be tightened up, whereas his change-up shows promise but he is still developing a better feel for the pitch. Lyles has good, but not great, command of all three pitches.
Fastball Grade – 45 Now, 50 Future
Curveball Grade – 45 Now, 50 Future
For now, Lyles profiles more as a back-of-the-rotation sort, but a jump in the quality of his stuff would move his upside to a quality middle-of-the-rotation starter.
39. Lance Lynn | RHP | St. Louis Cardinals
Lynn is not really a high-upside pick, but he is somebody who should move quickly because of his advanced feel for pitching, his above-average command and his three-pitch repertoire. Lynn's repertoire includes a fastball, slider and change-up. The change-up lags behind his other two pitches.
Fastball – Described as a sinking fastball, but judging by his splits (66:68 GO:AO ratio), he doesn't seem to generate many ground balls. His fastball does have good life and a velocity anywhere from 89-93 mph. The low groundball ratio may simply indicate that Lyles throws his sinking fastball less often.
One of Lynn's best traits is his ability to manipulate his fastball by being able to place it where he wants to all four corners of the strike zone.
Slider – Lynn's slider comes in between 79-82 mph. The pitch is inconsistent, sometimes looking average, at other times lacking a lot of bite. There are also consistency issues in regards to his command of the pitch. However, one thing that you'll notice is Lynn's fastball and slider coming on relatively similar planes, which is always a plus.
Lynn also has a curveball and change-up. The curveball is regarded as the best of his breaking pitches; unfortunately, the scouting videos that I watched did not have a good representation. I did get video of his performance against Team Japan last Summer, and I observed that his curveball has a big break and can reasonably be classified as an out pitch. That said, he bounced many of the curveballs that he threw, and my feeling is that higher levels of competition would be able to lay off it. If he can improve his command of the pitch, it has the potential to be plus.
The change-up is mostly a show-me pitch and needs a lot of work before profiling as average.
Fastball Grade – 50/55 Now, 55 Future
Slider Grade – 45 Now, 45 Future
Curveball Grade – 50 Now, 55/60 Future
Mechanics
Lynn's mechanics are clean and relatively "safe." They are part of what classifies him as a safe pitcher but one with limited upside. His tempo is pretty good, he doesn't use a balance point, his arm action is mostly hitch-free, and he breaks his hands fairly late… but something is missing. There isn't one thing he does that allows his fastball to pick up some additional giddy-up or that allows his breaking ball to really play-up better than it does.
Other notes
A couple things to keep an eye on: his lefty/righty splits and his overall stamina. Here are his splits last year:
vs. RH – 194 PAs, .228/.268/.364/.632, 11.63 K/9, 1.58 BB/9, .79 HR/9
vs. LH – 151 PAs, .301/.382/.511/.893, 9.82 K/9, 4.91 BB/9, 1.84 HR/9
Looking at his inning-by-inning numbers, Lynn's K and BB rates have a slight drop-off:
1st Inning – 12.79 K/9, 2.13 BB/9
2nd Inning – 12.46 K/9, 2.08 BB/9
3rd Inning – 9.69 K/9, 3.46 BB/9
4th Inning – 11.57 K/9, 4.63 BB/9
5th Inning – 7.59 K/9, 2.53 BB/9
6th Inning – 10.24 K/9, 1.86 BB/9
7th Inning – 7.59 K/9, 2.53 BB/9
*Credit to College Splits
Now, Lynn is a big-bodied player, and he could stand to get into better shape. Perhaps by doing so, he'll see a jump in the quality of his stuff as with Sean Gallagher, who is another big-bodied player without much projection but who added a couple mph to his fastball even when scouts didn't think that he could.
Lynn profiles as a back-of-the-rotation starter with an upside of a No. 3.
40. Brett DeVall | LHP | Atlanta Braves
DeVall is a "pitchability" lefty. He has good command, a great feel for what he's trying to do on the mound and a deep arsenal of pitches, but I'm not sure that he has any true plus pitch at present. His fastball has good sink but lacks velocity. His curve is currently an average pitch, though with the potential to become above-average. It is more of a sweeper with a two-plane break, and it's thrown with a velocity somewhere in the mid-70s. His best pitch is his change-up, which travels in the mid-to-upper 70's.
Here is an example of his fastball and change-up:
What's interesting is that DeVall seems to change arm slots when throwing his off-speed stuff—his arm slot is a little more over-the-top when throwing his off-speed stuff but more 3/4 when throwing his fastball. I'm not sure if that is just from this specific film or something that he does on a regular basis. I suppose that is something that could tip off hitters off as to what pitch is coming.
Fastball Grade – 50 Now, 55 Future
Change-Up Grade – 50 Now, 60 Future
Curveball Grade – 45/50 Now, 50 Future
Mechanics
Compared to Montgomery's delivery, here are a couple differences:
1. Montgomery has better arm action, a little more whip-like.
2. DeVall looks to be in a more compact, athletic position.
Those aside, I see the same problem in hip rotation with Devall as I do with Montgomery: The hips are opened up early, and the torso is uncoiled forward, but the arm is not where it needs to be to unload forward along with the torso.
On the whole, DeVall seems to repeat his mechanics pretty well, which is something that will lead to better command.
DeVall gives Atlanta a pitcher who will generate grounders with his sinking fastball and swings-and-misses with his change-up; however, his lack of velocity, relative lack of projection and merely average breaking ball will limit his upside to that of a middle-of-the-rotation starter.
41. Ryan Flaherty | SS/UTI | Chicago Cubs
Nice pick for the Cubs. Flaherty doesn't have a classic power hitter's swing, but it's still of major-league quality. He's well balanced at the plate, doesn't have much length to his swing, has a good loading of the hands, allows the ball to travel pretty deep into his hitting zone, and turns on a firm front leg (the front leg being used as the base on which his upper body turns).
There are times when Flaherty's hands can get a little out in front, but this is correctable. The bat speed, the loft, the loading—none scream plus power, but I don't see why he can't hit 15 home runs a year with a bunch of doubles.
I also like the versatility that Flaherty can provide. The Cubs will try him at shortstop for now, but he may be too big to remain at the position full-time. However, he'll have the versatility to play almost every position at the big-league level.
Splits
Flaherty had a very dramatic split in college against right- and left-handed pitching:
vs. RHP – 92 ABs, .366/.457/.640/1.097
vs. LHP – 161 ABs, .250/.333/.380/.713
Obviously, the sample sizes are small, but Flaherty could find himself being a versatile, left-handed part of a platoon.
42. Jaff Decker | OF | San Diego Padres

*H/T to reinpro for this video of Decker
Decker starts with his hands high. As he lowers them, he applies a foot tap, which acts as a timing mechanism for his hands to begin an aggressive movement forward. He might want to lower his hands at start-up to lessen the loading process and lessen the noise involved with his pre-swing routine.
As for what you can see in the video above, there is a lot that this angle leaves out in terms of evaluating a hitter, but what I like is that Decker plants his foot at an angle not pointing directly at the pitcher. He plants at an angle where his hips are allowed to stay closed for a longer period and to turn for a longer distance than he would otherwise.
He uses a firm front leg as a base on which to turn those hips, and the added distance that he gets to turn his hips only helps in terms of generating power. Decker also looks as though he gets pretty good loft on his swing, so he can generate plenty of fly balls.
Decker doesn't have the most projectable body, so one has to wonder how much power potential he has. Adding to this question is the fact that Decker will be playing his games in a very pitcher-friendly ball park. Decker will play in center field for now, and if he is able to stay at that position, his bat will be much more valuable than at a corner outfield spot.
I should note that Decker was also highly thought of as a pitcher, mixing a 91-93 mph fastball with a pretty solid breaking ball as well as above-average command. So if hitting doesn't work out… ya never know.
43. Wade Miley | LHP | Arizona Diamondbacks
The first thing that I notice about Miley is his tendency to throw across his body, which I'm not a fan of. He does this because he is striding in a way that makes it very difficult for him to fully rotate his hips to the point of where they are pointing toward home plate. At release, his front foot is actually pointing almost outside the left-hand-batter's box.
The next thing I looked for is what effect this tendency had on Miley. I noticed a couple things, both good and bad.
The Good
1. He probably adds some deception with this method of throwing, as he keeps the front part of his body relatively hidden and his arm is brought around in a way that makes his release point difficult to pick up.
2. You'll notice that he is able to throw his breaking ball for strikes on the outside portion of the plate.
The Bad
1. Throwing across the body is never really good for a pitcher's health.
2. I don't think he maximizes his velocity by throwing the way he does.
3. His fastball at times can struggle to find the strike zone because his arm doesn't get around fast enough to where it won't lead to the pitch being thrown too far outside (when pitching to right handers).
You can see all these elements in the clips below:
Fastball Grade – 50 Now, 50 Future
Curveball Grade – 60 Now, 60 Future
Miley also has a change-up that profiles as average, but I have not seen the pitch.
Thus far in his career, Miley's mechanics have worked for him, so until he runs into problems with productivity or health, he should continue pitching the way that he feels most comfortable. However, without an adjustment in mechanics, he likely won't be able to add much velocity to his fastball or develop the command necessary to become a middle-of-the-rotation starter. His body also has little, if any, projection left. However, with his plus curveball, Miley will probably find at least some role as a major leaguer. His upside, however, is limited to a back-of-the-rotation starter.
Next time, we'll take a look at picks 44-50 and then close this series with some requests.
References & Resources
MLB Scouting Bureau
MLB Advanced Media
Minor League Baseball
Late update: I mistakenly used a video of DuVall's curve instead of his changeup. The paragraph preceding that video should read:
DeVall is a "pitchability" lefty. He has good command, a great feel for what he's trying to do on the mound and a deep arsenal of pitches, but I'm not sure that he has any true plus pitch at present. His fastball has good sink but lacks velocity. His best pitch is his change-up, which is clocked between 81 and 84 mph, while his curve is currently an average pitch, though it has above-average potential. It is more of a sweeper with a two-plane break, and it's thrown with a velocity somewhere in the low to mid-70s. Below is his fastball (on the right) and his curveball (on the left). The curveball you see below was probably the best one he threw in the entire video: