Today, we continue our draft review series by breaking down picks 18-26. In Part 1, we broke down a number of players in the top half of the first round, and in the THT draft primer, I laid out a few ground rules and also provided scouting reports on some of the draft's top prospects. I encourage readers who have suggestions for players outside the Top 50 to e-mail me at
, and thank you to the readers who have already entered submissions.
With all that said, let's get started:
18. Isaac Davis | 1b | New York Mets
I've seen a lot of reports pegging Davis as a player with 30-homer potential, but I don't see it. Davis is way too handsy, meaning that his hands get too far out in front of his body. He brings his hands to the ball when he ought to be letting the ball come to him, and in the process he should be turning his hands and hips together.
Also, notice Davis' contact point: He is making contact far out in front, which is one way to diminish your power. There are players who can hit for power even when making contact far out in front—Miguel Cabrera is well-known for this—but most cannot.
Davis' swing is more suited for line drives, meaning a higher batting average and more doubles. By most accounts, Davis has good hand-eye coordination and is able to square up the ball to the bat, but to reach 30 (or even 20) home runs, Davis will need to learn to keep his hands back and let the ball travel deeper.
Grade – C
19. Andrew Cashner | RHP | Chicago Cubs
Cashner reportedly has pushed his velocity from the low 90s all the way up to the 96–98 mph range, but the video provided of Cashner had him throwing between 92 and 94, so I'm not sure that we get an accurate representation of what Cashner can do.
However, I still like a lot of what Cashner does: His arm action is pretty short; he lets the elbow pick up the ball; and he loads his arm horizontally rather than towards second base. He achieves good separation between his torso and hips. And notice his arm just before foot plant (and just before the hips are about to rotate): It's ready to be unloaded forward, indicating an efficient kinetic chain of events.
What I don't like is that he's kinda "tall-and-fall," meaning that he isn't using his momentum to his advantage as much as he could. To remedy this, he could drift through his balance point a little more.
Cashner also has some command problems, which are caused in part by his tendency to pull his glove into his side, opening up his shoulder a little too soon. Instead of tucking his glove to his side, he should be firming it up out in front of his chest. He'll find himself flying open less if he does.
Stuff
Fastball – Cashner's one true plus pitch: a fastball that he can now get up to 98 mph with decent movement, though it can straighten out at times. The fastball below is clocked at 92, so you can see how difficult it would be to hit with another 4-6 mph on it. I still need to see his fastball in the mid-to-upper 90's before giving it a plus-plus rating.
Grade – 60 Now, 70 Future
Slider – Cashner uses a hard biting slider that profiles as an above-average-to-plus pitch. There can be some problems in commanding the pitch, but when he's on, it complements his fastball extremely well.
Grade – 55 Now, 60 Future
Cashner also features a change-up, but he didn't throw one in the video provided.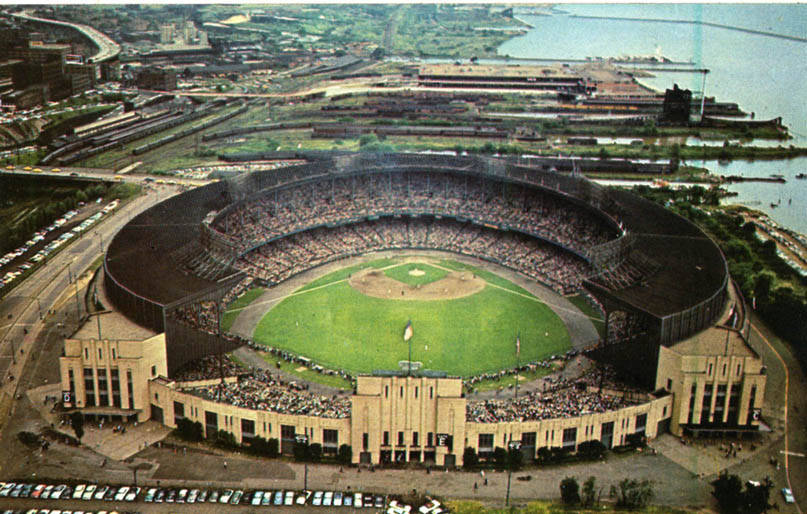 Cashner could be ready to help the Cubs out of the bullpen as early as this season, but given his three-pitch repertoire, I would commit to him starting. If it turns out that he can't be successful as a starter, then they can simply switch him back to reliever.
Grade – B+
20. Josh Fields | RHP | Seattle Mariners
The Mariners received a lot of heat for spending their first draft pick on a reliever. And ya know what? That criticism was absolutely justified—even moreso now that a housecleaning of the Mariner organization has just begun. And my criticism of drafting a reliever is not limited just to Seattle; I disagree with the overall philosophy of choosing a reliever with your No. 1 choice.
However, as for the pitcher himself, Fields is legit, and he shouldn't take long before he is ready to retire major-league hitters.
Mechanically, Fields is aggressive: His tempo is fast, his arm-action is whip-like and he throws with the intent to blow hitters away. Look at the separation that he achieves between his torso and hips, and the torque, and the aggressive unloading of the shoulder as his upper body is uncoiled foward.
As a result, this smallish reliever has big-boy stuff. His fastball comes in on a downward plane in the mid 90s, and his hard curve has serious bite. You'll notice a lot of knee buckling on his curve because hitters are geared up for something hard. They're geared up because of the velocity with which Fields throws and also because, mechanically, he looks as if he is about to throw something hard no matter what the pitch.
(Note: To match the release points, I slowed down the last two frames before release so the release points would be synchronized.)
Fastball – 60 Now, 65 Future | Curveball – 60 Now, 70 Future
Fields can throw both pitches for strikes. He does occasionally overthrow, and there are times when he rushes through his delivery, but he projects to have at least average control. I say this because Fields firms up his glove just before his shoulder opens, which helps in maintaining a consistent release point.
If you really want to draft a close-to-major-league-ready reliever, the Mariners made the right choice in Fields. Unfortunately, the drafting of a reliever was not the right choice for the Mariners.
Grade – C+
21. Ryan Perry | RHP | Detroit Tigers
No question, Perry has a great arm. What the Tigers plan to do with that arm—that's a question. Try to make him a starter? Or see if he can advance more quickly as a reliever? As with Cashner, I hope that Detroit tries Perry as a starter before moving him to the bullpen. A lot was made of Perry's struggles as a starter, but his fielding-independent stats were similar in both roles, except for one:
As Starter:
K/9 – 9.51, BB/9 – 1.90, HR/9 – 1.14
As Reliever:
K/9 – 8.74, BB/9 – 2.38, HR/9 – 0.60
Perry was hit harder as a starter because he left the ball up in the zone more often. But I'm not convinced that his struggles actually stemmed from starting.
Mechanically, Perry turns his hips toward second base, which allows his hips to travel a longer distance and build up more momentum. However, Perry is also somewhat of a short strider, so his fastball doesn't look as fast as the radar gun indicates, which is usually in the 94-98 range. In addition, his fastball is pretty straight, so he can't afford to hang around the middle of the plate or hitters will be all over that pitch.
Perry also has a slider and a change-up, with the slider being the more advanced pitch, but he needs to work on locating both pitches better.
The MiLB report says that Perry opens up at times, which makes him hittable. And it's true, he does open up, but his problem is fixable: He simply has to do a better job of staying together. As you can see, his lead arm disassociates a little from his body, which causes his shoulder to open a tad early. With that said, Perry has good control (though it's his command that needs work). I'll also point out that Perry lands stiffly on his front leg, which is something that could put more stress on his arm.
Overall, Perry has a great arm and possesses good control, but he must answer questions about his overall command and the quality of his secondary pitches.
Grade – B
22. Reese Havens | SS | New York Mets
I wasn't crazy about the Davis pick, but I really like Havens. Some people think that he'll stay at shortstop, others don't, but his bat will play wherever the Mets place him. However, his bat will have much greater value at short, second base or catcher than at third.
Havens doesn't offer the highest upside of any player, but he's one of the safest bets in this draft to actually hit at the big-league level. He possesses excellent plate discipline, and he centers the ball well as he makes consistent, hard contact.
A few things that I like about Havens' swing:
1. He efficiently carries his weight forward.
2. He keeps his hands very quiet until he's ready to swing.
3. He keeps the bat head in the hitting zone a very long time, thanks to his hand position before swinging.
4. Although he can occasionally get out in front, he generally does a good job keeping his hands back.
5. He lets the ball travel deep into his hitting zone instead of reaching to make contact out in front.
Havens doesn't project to have huge power, but if you add everything up, the Mets are getting a player with a great combination of strike-zone judgement and pop, not to mention that he will probably be playing at a premium defensive position and he won't take long to develop into a major leaguer.
Grade – A-
23. Allan Dykstra | 1b | San Diego Padres
Dykstra has pretty good bat speed but a somewhat longish swing, though the overall length shouldn't be too much of a problem.
One thing that I could see hindering Dykstra is the way that he opens his hips just before planting his front foot. You can see his knee twist open just before landing in an effort to kick-start a hip rotation; by doing this, he opens up his hips a tad early, losing some of the rotational forces that help to create power-packed swing. Watch how Justin Morneau works:
As Morneau plants his front foot, his front leg acts as a base on which his hips can aggressively turn. Everything moves as one unit: the hips, the torso, the hands.
For a side view, compare the front-foot plant in one of Dykstra's practice swings to that of Grady Sizemore:
As for what Dykstra does well, he generally lets the ball travel deep into his hitting zone. His batting eye is praised as one of college baseball's best (and the numbers back him up, with a .519 on-base percentage). Also, he gets excellent loft on his swing, which will help in generating plenty of fly balls.
However, I do have questions about Dykstra's overall fit with the Padres, since his defense is barely average at first base, and since first base is locked down by Adrian Gonzalez. In addition, I'm not convinced there weren't better players on the board to choose from.
Grade – B-
24. Anthony Hewitt | OF/SS | Philadelphia Phillies
Hewitt's game swings were pretty ugly. Now, the video was taken in August 2007, and the MiLB scouting report say that "Hewitt's swing has become more efficient." For the Phillies' sake, I hope so.
His game swings look very handsy, very lungy. At times, it seems as if he was trying to go the other way but by slapping the ball, hoping just to make contact. He gets far out in front, leaving him vulnerable to off-speed pitches, and he looks like he's throwing his hands at the ball and making very little use of his lower body.
The positive, however, is that his batting practice looked much better. His swing was still handsy, and he was still trying to manufacture extension, but he also had a better turn through the ball, and he did a better job of staying back and using his lower body.
With that said, Hewitt looks to be a very risky pick, and my feeling is that he isn't worth the money that it would take to prevent him from going to Vanderbilt.
Grade – D+
25. Christian Friedrich | LHP | Colorado Rockies
Friedrich is already fairly developed as a pitcher. He has four pitches: fastball, curve ball, cutter and change-up, all of which project to be at least average if he can further their development. However, his bread-and-butter pitches are his fastball and curve.
Fastball – throws it in the 89–93 range, with some (but not much) movement. It's kinda sneaky, as it's tough to pick up his release point.
Grade – 55 Now, 55 Future
Curveball – a true 12-to-6 curve with a lot of bite. He sells the pitch well, as it can look initially like a fastball coming out of his hand. He also seems to have better control of his curveball than his fastball.
Grade – 60 Now, 60 Future
Mechanics
An almost over-the-top delivery, Friedrich has a late-body rotation, which helps him hide the ball and adds some deception to his pitches. Friedrich loads his scap well, but he also has a long arm action; the latter could be alleviated by breaking the hands later or by speeding up the body. One thing that I don't like is that Friedrich reaches a balance point at the top of his leg lift and then goes forward; I prefer pitches that drift through that balance point, getting those hips moving forward and building up momentum while speeding up the body in the process.
Commanding all his pitches also has been somewhat of a problem for Friedrich, and like a couple of others drafted before him, he pulls his glove into his side when ideally he should be keeping it firm in front of his chest.
Overall, Friedrich has to shore up a couple things, but a college lefty with pretty good stuff and four pitches aren't that common, and getting the kind of value that Friedrich could provide late in the first round makes this a solid pick for the Rockies.
Grade – B
26. Daniel Schlereth | LHP | Arizona Diamondbacks
Really, Schlereth is the left-handed equivalent to Fields. I've already made my point about using a top draft pick on a reliever, so I'm not going to rehash that again, but I will say that a reliever makes more sense for a team like the Diamondbacks than a team like the Mariners.
Compared to Fields', Schlereth's fastball has a little less velocity but more movement (which is what you would expect with a lefty). And his curve ball has just as much late breaking action as does Fields'.
Curve ball Grade – 65 Now, 70 Future | Fastball Grade – 55 Now, 60 Future
Mechanics
Also like Fields, Schlereth is aggressive, though Schlereth has a slower tempo but an even more aggressive finish and the same intent to blow you away. He also has an aggressive step-over move into foot plant, which kick-starts a forceful hip rotation.
You'll notice that he jerks his head at the end of his wind-up. You can also see that he doesn't firm up his glove side up, which makes him vulnerable to opening up too soon. Both mechanical traits end up hurting his overall command.
Although Schlereth will probably never have great command, he'll miss many bats at the next level, and he shouldn't take too much time before assuming a role in Arizona's bullpen.
Grade – B
Next week, we'll break down picks 27-35, which will include Geritt Cole (Yankees), Casey Kelly (Red Sox), Shooter Hunt (Twins), Jacob Odorizzi (Brewers), Brad Holt (Mets) and Zach Collier (Phillies), among others. And again, send me your requests!
References & Resources
MLB Scouting Bureau
MLB Advanced Media
Minor League Baseball
College Splits