Today, we look at picks 21-30 in this year's draft. In Part 1 (picks 1-10) and Part 2 (picks 11-20), you can find the ground rules I set for myself plus an explanation of many of the mechanical concepts that I'll mention in this article.
On to picks 21-30:
21. C/1B J.P Arencibia, Blue Jays
As I said about the #15 pick, Devin Mesoraco, I like athletic catchers and Arencibia looks like an athlete. Arencibia's swing is pretty good. He stays behind the ball well and although he tends to get a little handsy at times, he generally lets the ball get deep. Arencibia's swing is simple, easily repeatable and quiet.
Arencibia's main strength is his powerful turn on the ball, as evidenced by how his right foot comes up off the ground as it "slams" aggressively into his left hip. He also shows "lift" with his swing, as his upper body has a slight tilt backwards (or as some will say, an "uppercut") that is common to many power hitters. Compared to Mesoraco, I'd give Arencibia the edge right now in terms of swing efficiency, but Mesoraco's reported defensive advantage (I didn't get to see Arencibia defensively) and power potential ultimately make him a better prospect.
He might've been picked higher than he should've, but I like Arencibia. His value will of course depend on whether he stays behind the plate or not.
22. RHP Tim Alderson, Giants
With suspect arm action and quirky mechanics, you wouldn't expect me to like this kid that much. While Alderson's mechanics aren't ideal, he does several things very well that I'd like to point out:
I've noted frames nine, 13, and 20. From frames nine through 13, Alderson does an excellent job of leading with the hips while his back shoulder stays over the rubber. I have mentioned the "stepover" in many of my articles (most notably, check out Tim Lincecum). Focus on Alderson's front leg from frames 13 to 20. Alderson has an explosive stepover that kickstarts his hips and body into that aggressive, yet slightly abrupt finish. I've always believed that pitchers who exhibit very aggressive movements with their lower bodies tend to be more effective with their offspeed pitches. I believe that this is because the hitter starts "gearing up" in response to what the body suggests the pitcher is going to throw (in Alderson's case, it looks like he's about to throw a 120-mph fastball). So anyway, I'd encourage Alderson to pick up a good changeup ASAP.
I tend to give a pass to quirky pitchers even if their mechanics are a little questionable. It's no secret that I like sidearmers, submariners, knuckleballers and pitchers with unconventional release points like Eddie Degerman.
Consider this clip…
Doesn't that just look tough to pick up?
Risky pick? Absolutely. I'm not sure that Alderson makes it as a starter, but I like this pick here.
23. LHP Nick Schmidt, Padres
At first, Schmidt reminded me of Mark Buehrle because of his arm action, his glove arm action and of course, handedness. That's where the similarities end.
Schmidt has a painfully slow tempo, an abrupt finish and just takes forever to go through his delivery. In short, he's a "tall and fall" guy all the way.
From Baseballamerica.com's draft page comes this quote:
"He doesn't have wow stuff, but he's a big, durable lefthander…"
As I mentioned in the Jarrod Parker analysis in Part 1, I have something of an issue with the idea that durability and size are as closely related as many in baseball think. All things being equal, I'll take the bigger guy (assuming he's athletic), but Schmidt does something that would scare the hell out of me in terms of his durability long-term…..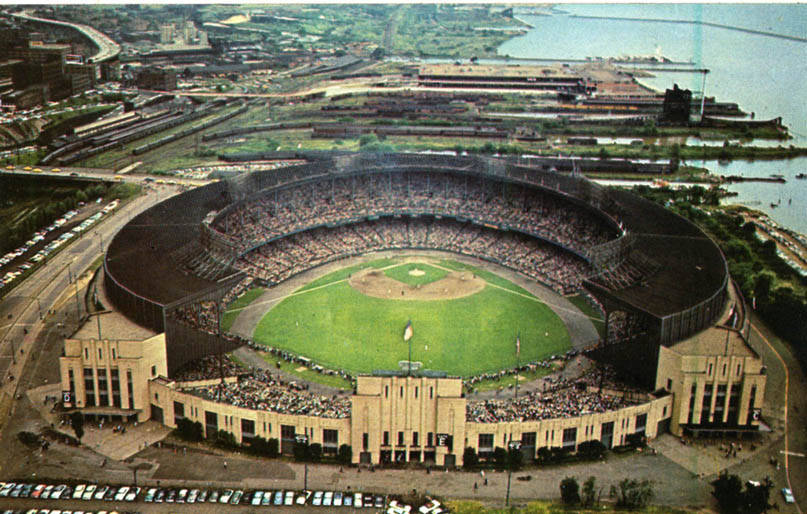 Did you catch how quickly Schmidt stops his arm after release? He slams on the brakes pretty quick… Schmidt? No thanks.
24. RHP Michael Main, Rangers
My first reaction: WOW. An unbelievably quick arm (you'll hear "lightning-quick" from scouts), late hand break, excellent scap load. In short, I love this kid's arm action and aggressiveness.
Arm action aside, there's some work to do….
Main does have a quick arm, but his body seems to do nothing until very late in his motion. In my analysis of Rich Harden, I explained a possible source of his injury troubles:
"It seems to me that while Harden does an outstanding job of creating/transferring energy into the ball, he does it too late. He waits too long to begin the throwing process. I'd like him to spread the force out over a slightly longer period of time."
I followed that up by suggesting that Harden should drift through the "balance point" and keep his momentum going instead of basically "stopping and starting."
Main may run into the same type of problems that a pitcher like Rich Harden runs into because Main's tempo is very slow and he transfers all that energy to the ball in a very short period of time. This is an exciting pick to me as long as the Rangers diagnose his mechanics properly. Main does finish well, but a guy with his arm speed needs his body to help. If the Rangers work on the right things, Main has the potential to develop Zumaya-esque velocity.
Speaking of which, I would like to find out about Main's velocity from the stretch. Because of the way he uses his body from the windup, I would bet that his velocity from the stretch is very similar(maybe even better and more consistent) to his velocity from the windup.
One more thing. He's a great athlete and all, but his swing wasn't very good in the video.
Very risky pick, but I like it based on potential. However, there's a lot of work to be done if Main is to reach his extra-high ceiling.
25. LHP Aaron Poreda, White Sox
Slow tempo, bad arm action, awkward mechanics. Poreda has reportedly topped out at 96-97mph, and (based on this video) I have no idea how he accomplishes it. Not with these mechanics…
I stopped the animation (frames 32 and 33) for a reason. Maybe it's the aesthetics of it, but those are positions that you don't want to be in. Focus on his front shoulder…not good.
In the draft video, Poreda was working 87-90 so maybe this was early in the year before he adjusted his mechanics. That said, I'm willing to bet on two things on Poreda with the certainty that at least one of them will occur:
1) He will lose his mid-90s velocity rather quickly.
2) He will shred his arm.
Um, no thanks. Not at 25. Is he Mark Redman, part two?
26. RHP Donald Simmons, A's
With a long, loopy arm action and slow, deliberate "tall and fall" mechanics, Simmons is yet another guy that doesn't make me jump out of my chair.
To his credit, he does a good job (for the most part) of "firming up his front side"and consistently repeating his mechanics, which are probably the main reasons that he has plus command. Nothing too exciting, but this is a safe pick here. He could move quickly because he looks to have mastered his mechanics. Compared to Poreda, Simmons is an all-star (mechanically speaking). I like risky and higher upside picks and all, but Simmons is the better pick between these two.
27. RHP Rick Porcello, Tigers
Now we're talking. Where do I begin? Excellent arm action, very good tempo, nice and long finish, firm front side. Smooth yet aggressive, these are the mechanics that you want to see.
Compare Porcello's lower body action to Poreda or Simmons above. As Porcello lifts his leg, his butt/hips are drifting forward as he carries his body without hesitation into an aggressive, long stride and finish. This is how you use momentum to your advantage. This is the adjustment I'd like Michael Main to incorporate. I mentioned Porcello's arm action and it is nice, short and elbowy. In frame 25, you see what I believe is something that Porcello does very well. Focus on how the glove (in frames 25-30) firms up in order to prevent Porcello's front shoulder from "flying open" and allowing Porcello to better drive down "though the ball" instead of going side-to-side like Poreda.
I really like this kid. The hype matches the mechanics. As of now, the award for "best mechanics" (which I'll give out at the conclusion of the series) will probably come down to Porcello and Jarrod Parker.
28. OF Ben Revere, Twins
In a whopper worthy of ridicule by the guys at Fire Joe Morgan (love your site fellas), a certain ESPN analyst, after Revere was selected, said that Revere will remind people of none other than (you guessed it) Joe Morgan himself. His exact quote:
"When you see him play, he's going to remind you of Joe Morgan…I'm saying that because of the size, the speed and the mechanisms. Ben Revere even has the elbow twitch…"
My family swears that I look like Andy Pettitte. I grip my changeup exactly like Cole Hamels. Therefore, that must mean that…well, you get the point.
With that swing, I'll set the over/under on his professional home runs at three, and I'll take the under. I'm sure that Revere has enough ability to make changes to his swing in order to produce power. Unfortunately, my guess is that he was taught to "throw the hands at the ball" and put the ball on the ground in order to take advantage of his speed, which is his one plus plus tool. I get it. He wasn't drafted to hit bombs, at least I hope not. He'll put the bat on the ball, hit some fungoes and hope to outrun them. Baseball America says this about Revere:
"He gets good extension in his swing and projects for average power as a pro."
I agree with the former, strongly disagree with the latter.
Don't they already have Jason Tyner and his career .043 isolated slugging? Hard to argue against Twins' drafts, but this pick is a huge reach.
29. OF Wendell Fairley, Giants
The Twins should've taken this guy instead. This was the Giants' third pick in the first round and I'm pretty sure that by this time they were thinking of the budget. That said, Fairley is a good athlete with a simple, repeatable swing. He may have to tweak it a little bit depending on what the Giants want out of him, but it seems like he has a decent approach at the plate.
He tends to get a little out in front and reach for pitches, with his hands out ahead of his body a little too much. He won't hit with huge power with this swing, but the potential is there. The best thing about Fairley is that he is a five-tooler that doesn't need a major swing overhaul in order to hit at the next level.
Let's compare the last two picks' swings…
Any questions as to who has the better swing? Considering the Giants' situation, I really like this pick here. Good upside.
30. RHP Andrew Brackman, Yankees
Another member of the "tall and fall" fraternity, Brackman is another guy who gets minimal support from his rather large body.
This is Michael Main without the lightning-quick arm. In order to not repeat exactly what I said about Main in his review, this is what I'll add:
Dear Andrew,
Forget the "balance point." Forget being slow and deliberate and "staying over the rubber." Get your body moving as quickly as possible. Your arm and the scouts' radar guns will love you for it.
Sincerely,
Carlos
Risky pick by the Yankees. I guess that the Yankees can afford to take such risks. I actually like the pick, but it's up to their player development staff to harness what could be an unbelievable steal this late in the first round.
NOTE: I'd like to once again again ask my readers for suggestions on players (not taken in the first round) that I should review on Parts 4 and 5 on the draft analysis.