Ten years spent toiling in the minors is enough to make any ballplayer's major league debut special. For Royals outfielder Paulo Orlando, that decade spent playing in modest towns such as Kannapolis and Springdale was part of a much longer journey that began more than 5,000 miles away from American soil.
While Orlando went through the typical lumps of a minor league journeyman, he also grew up in Brazil, a country that isn't exactly what one would call a "baseball factory." When he made his major league debut, at age 29, back in April, he became just the third Brazilian-born player – after Yan Gomes and Andre Rienzo – to play in the majors. But Gomes, a catcher, moved to America when he was a kid, and Rienzo is a pitcher, which makes Orlando the first hitter with a strictly Brazilian upbringing to break into the big leagues.
As you might expect, Orlando didn't always have his eyes set on baseball. Like just about every kid in Brazil, he played soccer at a young age and even developed into a standout sprinter for the Brazilian Junior Olympic team. For a while, baseball was simply a hobby for Orlando, a sport he played during the weekends on a youth team populated mostly by Brazilians of Japanese ancestry in Sao Paulo, the country's largest city. At the time, Sao Paulo boasted a population of roughly 10 million people—and had just one baseball stadium.
Orlando had no aspirations to play baseball professionally until he met Orlando Santana, a Cuban scout for the Chicago White Sox stationed in Brazil. Orlando signed a contract with the White Sox in 2005, and though he was still competing in track events, he traveled to the club's facility in the Dominican Republic and began playing baseball every day for the first time.
By 2006, he was stateside and playing for the Low-A Kannapolis Intimidators in full-season ball. Two years later, the White Sox traded Orlando to the Royals, and he began a seven-year march upward toward Kansas City. As one might expect, Orlando was raw when he first arrived in the minors, and posted a sub-.300 on-base percentage as a 21-year-old outfielder in High-A back in 2007.
Still, Orlando's speed and defense were his calling cards, and his bat improved enough over the next several years for the Royals to give him a spot on the roster to begin the 2015 campaign. Even though Kansas City sent him back down to Triple-A after 32 games this season, Orlando certainly made an impression. He became the first player in major league history to record a triple as each of his first three career hits.
On July 7, after six weeks in the minors, Orlando returned to the majors and hit a walk-off grand slam in Kansas City's win over the Rays. He might not be a star, but Orlando put himself in the right position to be called upon in case of an injury, which is exactly what happened when Lorenzo Cain went down with a sore hamstring.
At the very least, no one can say his path to the big leagues has lacked any drama. And with Alex Gordon now out for an extended period with a groin injury, Orlando has been getting even more opportunities in the Royals' outfield.
What makes Orlando so fascinating is what his journey to Kansas City tells us about the recent growth of baseball in Brazil. America's pastime has unique origins in a nation long obsessed with soccer.
Although Brazilians played baseball sporadically during the 19th century, the Japanese brought their love for the game to the country when they began immigrating to Brazil in 1908. Many Japanese citizens moved to the South American country just after the turn of the century in search of a better livelihood as farmers. According to a 2008 article in the Japan Times, nearly 200,000 Japanese immigrated to Brazil in the following decades, and that migration continued in the years after the Second World War.
As a result, a strong Japanese subculture grew in Brazil, with the Japan Times estimating 1.6 million people of Japanese descent lived in the country as of 2004. The largest contingent of Japanese immigrants settled in Sao Paulo, and the fact that Orlando, Gomes and Rienzo all were born in the city is little coincidence. With a larger Japanese influence than anywhere else in Brazil, Sao Paulo afforded the majors' three Brazilian ballplayers more opportunities to play baseball than they would have received anywhere else in the country.
That doesn't mean baseball was popular by any means when Orlando, Gomes and Rienzo were children. For his part, Rienzo first discovered baseball because his mother, recently divorced, wanted to keep her young son out of trouble while he grew up on the streets of Sao Paulo. Nudging him toward the city's Japanese culture was the best way of doing so.
Rienzo's mother raised her son in "the Japanese way," as the right-hander put it to Fox Sports back in February, and like Orlando, he began playing the game on weekends during his youth in Sao Paulo.
"I love to play," Rienzo told Fox Sports. "In Brazil, you pay for play. You don't play to get paid. Most of the people in Brazil play baseball because they respect and love the game. I learned to respect the game from the Japanese a lot. You start to respect and understand it more and love it more and more."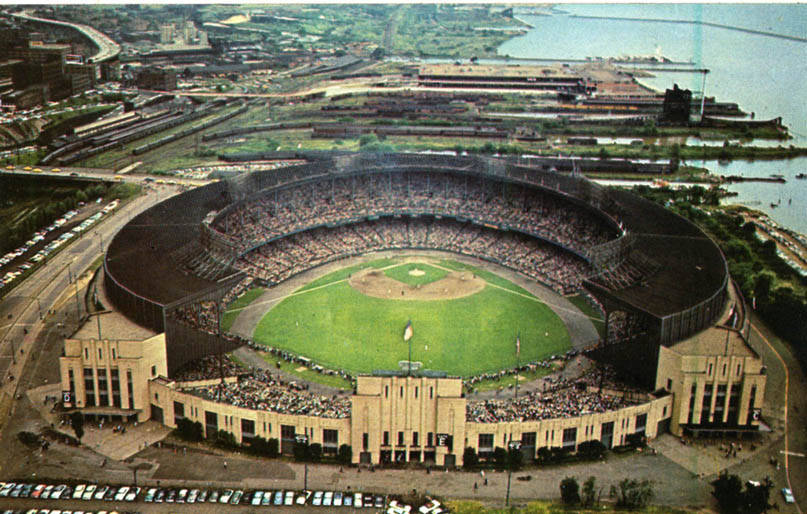 Rienzo, too, signed his first professional contract with the White Sox, and he began playing in the Dominican Republic Summer League back in 2007. He spent over six seasons in the minors before making his big league debut for Chicago in 2013, when he started 10 games and finished with a 4.82 ERA. The 26-year-old righty made 18 appearances the following season before being dealt to the Marlins this past offseason. This year, he's split time between Miami and Triple-A.
According to Rienzo, Ichiro Suzuki is probably the most popular baseball player in Brazil, which shouldn't come as a surprise given the Japanese influence on the sport in that nation. For Rienzo, getting the opportunity to play with Ichiro was akin to an American kid growing up and playing with Derek Jeter, or a youngster from the Dominican Republic arriving in the majors and suddenly sharing the same clubhouse with David Ortiz.
Gomes didn't receive quite the same introduction to baseball as either Orlando or Rienzo. Gomes, a four-year major league veteran, first began playing the sport when a Cuban coach who knew his father in Brazil suggested he try baseball.
"It was kind of weird going to school and telling people that I played baseball," Gomes said to The New York Times in 2014. "They had no idea what it was. But I fell in love with the game at a young age."
Gomes' family moved to Miami when he was 12 years old, and by then, he had been playing baseball for five years. Although he developed into a professional in America, starring at Division II Barry University before the Blue Jays drafted him in the 10th round of the 2009 draft, Gomes still feels a connection to the country where he first learned the game.
Gomes helped Brazil qualify for the 2013 World Baseball Classic when the country's squad upset Panama in South America's qualifying tournament. Although he didn't play for Brazil in the WBC, deciding instead to remain in spring training and compete for the starting catcher job with the Indians, Gomes still feels invested in the sport's progress within his birthplace.
Two offseasons ago, he traveled back to Brazil as an ambassador for Major League Baseball, returning for just the second time since his childhood.
"I felt like, in a way, I had more to give back than just being a guy in the major leagues," Gomes said. "But I never understood what it really meant to people until I actually got down there."
It turns out Gomes isn't the only player invested in the game's growth in Brazil. Last spring, Hall of Famer Barry Larkin, who coached the Brazilian team in the 2013 World Baseball Congress, and Rockies reliever LaTroy Hawkins led an MLB-sponsored camp in Sao Paulo for the country's best players aged 14 to 18. The trip was part of the league's ongoing effort to increase the game's popularity in Brazil and help develop more prospects who might one day follow the path of Gomes, Orlando and Rienzo to the big leagues. According to The New York Times, as of last spring, eight participants in the camp have signed with major league teams since the first event in 2011.
Hawkins said he viewed his work at the camp as preparation for a future front-office role and indicated major league clubs would be smart to increase their scouting efforts in Brazil. Back in 2008, the Rays announced plans to construct their own baseball academy in the country, but financial reasons and local politics prevented the project from becoming a reality.
Still, that the Rays and Major League Baseball both have shown serious interest in devoting resources toward developing the game in Brazil demonstrates how much potential young talent the country possesses. The nation's economic growth over the past couple of decades has helped create a wealthier middle class that now has more opportunities and money to pursue interests in a non-traditional sport like baseball. MLB has made Brazil a main focus as the league continues to advance the game's growth internationally.
"Based on the available resources, we invest in markets that seem most interesting and profitable in the future, " Caleb Santos-Silva, MLB's international development coordinator, said in an interview with Folha, a newspaper based in Sao Paulo. "Brazil has become a focus of attention due to the economic boom it has gone through and its interest in American sports."
Those efforts have begun to bear fruit, with more and more Brazilians starting to attract attention from major league clubs. Back in 2012, the Mariners signed highly touted left-hander Luiz Gohara from Brazil and handed him an $800,000 signing bonus.
FanGraphs' Kiley McDaniel ranked Gohara 10th overall in Seattle's farm system back in March, writing that the 18-year-old has "enormous upside," with a fastball that has been clocked at 97 mph. Given how unpredictable pitching prospects can be, Gohara's future is anything but certain, though the southpaw has received a promotion to High-A Clinton already this season.
Gohara looks to be the first of many Brazilian ballplayers who will benefit from growing up in an environment in which baseball is more popular and accepted. MLB's work in promoting the sport has helped increase its profile in the country and also brought more attention from teams looking for new places to find young talent on the international market.
For now, Orlando's story is something of a novelty, a rare occurrence in which a Brazilian kid who started out on Sao Paulo's streets wound up playing baseball professionally in Kansas City. Yet Orlando also exemplifies baseball's more expansive reach in the early part of the 21st century. His success, along with Gomes and Rienzo, demonstrates players can grow up a long way from the game's birthplace in America and still have the talent to earn a spot in the big leagues.
While baseball won't ever surpass soccer in the hearts of Brazilians, the impact of Orlando, Gomes and Rienzo will be measured among the kids who now grow up in Brazil with dreams of major league stardom.
Alex Skillin has written for SB Nation, Beyond The Box Score, The Classical, Sox Prospects, Fire Brand of the American League, and Celtics Blog, among others. Read all of his writing on his
website
, and follow him on Twitter
@AlexSkillin
.