D.C. Stadium Strong Arm
Three Anacostia River waterfront land owners filed lawsuits in federal court last week. They're claiming that the Washington, D.C. government is violating their civil rights in an attempt to illegally seize their property to expedite the construction of the Washington Nationals' new stadium. The lawsuit states that Washington, D.C. officials conducted a faulty study to determine the cost of the land.
City law says that the stadium can't be built if the cost of the 14 acres, along with stadium infrastructure and environmental remediation, is more than $165 million. The city's study estimated that the cost of the land and improvements was $161.4 million. The lawsuit calls the study "arbitrary, capricious and inconsistent with the law, unsupported by the record, and indefensible."
The city is hoping to have control of the land by the end of 2005 so that work on the new stadium can begin. If the city is unable to procure the land by buying it from the owners, it will most likely attempt to seize it through eminent domain.
The lawsuit joins two others that were previously filed with regard to property on the stadium site. Both allege that the city was attempting to keep the value of property located near the prospective stadium site low. Probably the funniest quote out of all of this came from Mayor Anthony Williams' spokesman when he said, "We wish people wouldn't file lawsuits." I'm sure the residents of Washington, D.C. wished that their elected officials wouldn't cram onerous taxes down local businesses' throats either.
Bud Selig Speaks
Bud Selig spoke out on a variety of topics while attending the All-Star Game. He touched on everything from the sale of the Nationals to the stadium issues surrounding the Florida Marlins and the Minnesota Twins. You can read about all of these things and more by checking out John Brattain's Friday column.
Vegas Lands 2008 Winter Meetings
Las Vegas Mayor Oscar Goodman wants a sports team, and he wants one badly. Late last week he made some minor headway as Las Vegas was named the site of the 2008 baseball winter meetings. To celebrate, he escorted two showgirls around Cashman Park, the home of the city's minor league team.
The former mob lawyer's most recent courtship has been with the Florida Marlins. One thing for sure is that they're the new "Washington" that current teams can threaten to relocate to. MLB President Bob DuPuy has talked up the prospects of Vegas landing a team despite the fact that they don't even have a ballpark big enough to house a major league team. In order for Vegas to have a team, they'd also have to suspend all gambling on baseball games.
In the meantime, Goodman is trying to land the 2007 NBA All-Star Game. This is still up in the air, but gaming regulators have agreed that there won't be betting on the game at the local sports book if it comes to Vegas.
Fleer Goes on the Auction Block
I collected baseball cards as a kid, and for most of my collecting days there were three major baseball card companies: Topps, Donruss and Fleer. In 1988, Score opened up shop, and Bowman made a comeback in the late 1980s to open up the floodgates. These days, you have several score (pun intended, they're now out of the picture as well) of different sets offered by various card manufacturers. In May, one of the card manufacturers of my youth, Fleer, went out of business, and last week the company's assets went up for auction.
Proceeds from the auction will be used to pay creditors, which include a laundry list of current and former sports stars. Fleer missed a big opportunity in late 2003 when they put themselves up for sale. Rival card company Upper Deck offered to pay $25 million for the company but was eventually turned down because the company appeared to be turning itself around. Upper Deck appears to be the winner in that deal, because the bidding for Fleer's assets begins at a mere $2 million.
Fox Caught in Deceptive Advertising Gimmick
If cutting off Hall of Fame Tigers broadcaster Ernie Harwell in mid-sentence wasn't bad enough, it was revealed last week that Fox TV broadcasters Joe Buck and Tim McCarver were part of an elaborate ruse. They tried to play off a banner in left field as the hard work of a fan when it was actually a planned advertisement by Chevrolet that both McCarver and Buck knew about.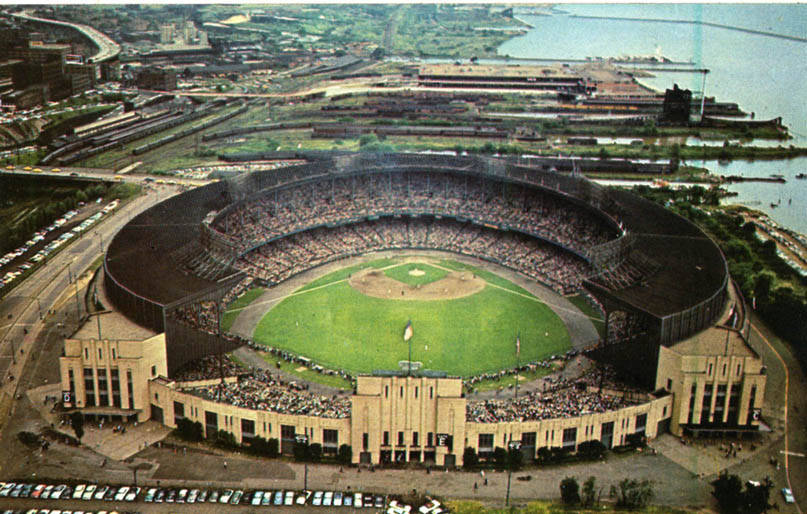 Unfortunately for Fox and for Chevrolet, ratings for the All-Star Game were way down. The game received a Nielsen rating of 8.1, which was down 8% from last year's 8.8 rating. The game was watched by an average of 8.9 million television households. All of these numbers are record lows. To put it all in perspective, the last time Detroit hosted an All-Star Game was in 1971. That game received a 27.0 rating and was watched by an average of 16.23 million households. I know there were a lot fewer viewing options back then, but that's pretty close to a 50% drop.
Salary Cap on 2006 Collective Bargaining Agreement Agenda
The NHL Players' Association caved on a salary cap last week, leaving baseball as the last remaining major professional sport without one. The current collective bargaining agreement expires on December 19, 2006, and you can bet that the salary cap issue will be a major part of the next agreement.
The major reason the NHL players ended up with such a raw deal is that they didn't stick together. Baseball's union has shown it's a lot tougher and will hold together through thick and thin. Also, baseball owners have a lot more to lose. Several hockey teams were already losing money, so in the short run, canceling the season didn't cost them much. My opinion is that the salary cap will be used as a bargaining chip but the owners will eventually drop it and settle for a more stringent luxury tax instead.