It's a lot of fun to examine success stories in the minor leagues and imagine how each player could develop into a superstar. But what about the prospects that are having forgettable seasons? Top prospects are often burdened with high expectations, and they don't always follow through with strong performances. In today's article, I am going to break down the performance of four minor league prospects and assess the probability that they will rebound from their disappointing seasons.
Atlanta Braves | Position: Catcher | Bats: Both | DOB: 5/2/1985
Jarrod Saltalamacchia was widely considered one of baseball's top prospects (and probably the best catcher prospect) only four months ago. Since then, he has hit .198 with only 4 home runs in 70 games with the Southern League's Mississippi Braves. How could one of baseball's top prospects turn into one of the worst hitters in the league? Saltalamacchia's supporters point out that he got off to a slow start last year and rebounded with one of the best seasons in Minor League Baseball. That may be true, but his slow start wasn't anything like his first half of this year. One year ago today, Saltalamacchia was hitting .294 for Myrtle Beach Pelicans. His hitting coach, Phillip Wellman, has ruled out mechanical flaws, and both he and Saltalamacchia suggest a lack of confidence is driving the slump.
The good news for Braves fans: Saltalamacchia is reportedly improving behind the plate. In the batter's box, he also maintains an above-average walk rate and a reasonable contact rate. When he puts the ball in play, however, he isn't getting many hits. His batting average of balls in play (BABIP) is at .245; well below the Southern League average of .304 this year. Is he unlucky or is he simply not hitting the ball hard? Let's look at the distribution of his balls in play:
                 GB   OF   IF   LD OTH 
Saltalamacchia  35%  36%  11%  18%  0%
League Average  46%  27%   7%  16%  4%

His relatively high infield fly ball rate is not a good thing, but it's also not unusual for a guy who lifts the ball in the air as often as Saltalamacchia does. In fact, his healthy line drive rate and high proportion of balls in the air in general suggests his BABIP should meet or exceed the league average BABIP. It appears very likely that some of Saltamacchia's low hit total can be explained by factors outside of his control.
Earlier this year, Saltalamacchia explained, "I'm hitting the ball hard—it's just right at people. I can't complain about it." The numbers support his story.
Prognosis: Expect a full recovery.
Minnesota Twins | Position: First Base | Bats: Right | DOB: 11/29/1986
Sanchez is a burly first baseman who impressed the Minnesota Twins with his raw power at Mission Bay High School in San Diego. They drafted him 39th overall in 2005, and he has struggled to hit in the lower minor leagues since then. His main problem is that he can't hit breaking balls and has struck out in over 35% of his plate appearances as a professional. He's still very young, but this is a serious problem.
The following list consists of players drafted in the first three rounds of the first-year player draft during the past ten years. Each of these hitters demonstrated good power production but struck out in over 30% of their plate appearances as a teenager in Single-A ball:
YEAR  PLAYER          ORG
1998  Troy Cameron    ATL
1998  Jeff Deardorff  MIL
1999  Andy Brown      NYY
1999  Derry Hammond   MIL
2000  Vince Faison     SD
2004  Estee Harris    NYY
2005  Tim Battle      NYY
2006  Henry Sanchez   MIN
It's not an inspiring group of hitters, is it?
On the other hand, both Russell Branyan and Wily Mo Pena experienced similar problems making contact as a teenager and eventually developed into very useful major league ballplayers. They are the rare exceptions to a very robust rule, however. A 37% strikeout rate is a very bad sign for a young hitter.
Prognosis: Abandon all hope.
Colorado Rockies | Position: Third Base | Bats: Left | DOB: 4/5/1985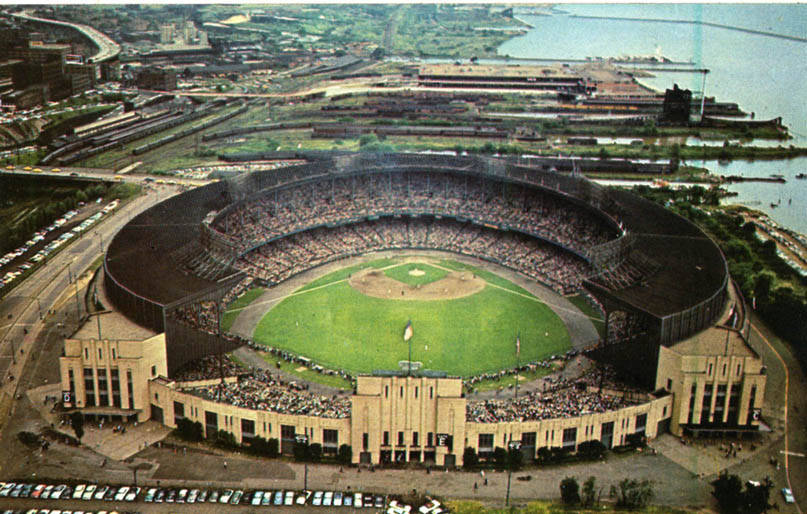 Many people view Stewart's past two seasons as a disappointment and some have gone as far to argue that Troy Tulowitzki is now the organization's best prospect.
Stewart has simply suffered from unreasonable expectations and injuries. First, Baseball America ranked Ian Stewart as the fourth-best prospect in baseball a year and a half ago and since then has continued to describe him as a "natural hitter" who "should follow in Todd Helton's footsteps." Most anybody would fail to meet those expectations. Stewart did hit .313 and launch 30 home runs two years ago, but that performance occurred in an extremely favorable context for hitters. Second, Stewart suffered a wrist injury last year and wrist injuries tend to affect power production and require lots of rest and time to heal. Consider his month-by-month performance this year:
         BB%    K%  ISOP
April   9.7% 14.6%  .273
May     6.6% 23.7%  .105 
June    7.2% 25.5%  .170
July   11.6% 20.9%  .237
Stewart missed over a week in late May with a sore wrist. His performance is consistent with what we know about wrist injuries; after some rest he started hitting the ball with more authority in June.
If Stewart can stay healthy, he should be fine in the long run. However, injuries cannot explain all of his inconsistency over the past few years. He has experienced a number of slumps in his professional career, and he struggled versus left-handed pitching last year. He's a fine prospect, but the hype surrounding Stewart has probably gotten a little out of control. The distance between Stewart and someone like Eric Duncan might not be as significant as you think.
Prognosis: Temper expectations and closely monitor his wrist.
Milwaukee Brewers | Position: Pitcher | Throws: Right | DOB: 1/30/1986
Rogers was drafted in the first round of the 2004 draft, and he has great stuff. His problem is that he walks far too many batters. Scouts sometimes explain away these problems by suggesting a young pitcher just needs time to "grow into" his frame and learn to control their growing bodies.
Do pitchers with good stuff but who walk 6 batters per 9 innings in Single-A ball really learn to become effective big league pitchers? Here is a list of comparable performances from the previous six baseball seasons:
YEAR  PLAYER        AGE  ORG LEVEL  BB9   K9
2006  Mark Rogers    20  MIL    A+  7.0 11.9
2005  Jon Barratt    20   TB    A+  6.6 10.0
2004  Adam Loewen    20  BAL    A   6.1  8.7
2003  Scott Tyler    20  MIN    A   6.9  9.3
2002  Mark Phillips  20   SD    A+  5.7  9.5
2002  Bobby Jenks    21  LAA    A+  6.3  8.8
2002  Yorkin Ferrera 21  CHC    A   6.3  9.3
2000  Corwin Malone  19  CHW    A   7.5 10.3
2000  Ben Howard     21   SD    A+  9.3 12.6
Mark Phillips is a good example of a young pitcher who could throw hard enough to make everyone forget about his unruly control for a few years. Phillips and most of the guys on this list never found success in the upper minor leagues.
Brewers fans should be encouraged by the success stories on this list, however. Adam Loewen has dominated the upper minor leagues this year and is scheduled to make a start for the Orioles today. Bobby Jenks is the closer for a championship team. If you want to look at more distant history, Kerry Wood was a similar type of pitcher at Rogers' age. These success stories are rare, but they suggest Rogers could eventually harness his stuff and become a successful big league pitcher.
Prognosis: Just a glimmer of hope.