Along with Bobby Murcer, Thurman Munson was the Yankee I felt most attached to during the 1970s. Munson was not only a very fine player, but he played the game with perceptible style. So it was especially gratifying when I obtained his 1971 card. It's the first card that featured Munson by himself, and not sharing space with another minor league prospect, as he did on his 1970 rookie card (which also featured the immortal Dave McDonald).
In 1971, Topps photographed players in action shots for the first time in its history. Most of the action shots are presented in the traditional portrait (or vertical) landscape. The Munson card is shown in the alternative landscape (or horizontal) format. It's one of the best action photographs in that set. Munson is shown in the midst of a thick cloud of dirt, applying a tag to an unknown Oakland A's player.
I had originally guessed that the umpire called the Oakland runner out, based on the firm grip that Munson appears to have on the ball and the position of his glove in relation to the runner. But having looked through the 1970 box scores of the meetings between the A's and Yankees in New York, I could not find a single instance where Munson tagged an Oakland runner out at the plate. (I also checked 1969, the year of Munson's debut, but again found nothing.)
For awhile now, I had tried to figure out the identity of the Oakland player, but that was made difficult because the runner appears to have been called safe. It could have been most anyone on the 1970 A's, assuming that the photo was taken that season. So I tried to narrow it down further. Obviously, the player would have to be white, thereby eliminating Felipe Alou, Bert Campaneris, Tommy Davis, Reggie Jackson, and pitchers Vida Blue, Mudcat Grant, Blue Moon Odom and Diego Segui from the equation.
Based on the color and style of the player's hair, I also eliminated Sal Bando, Dave Duncan and Joe Rudi. That still left a whole cavalcade of Oakland players as possibilities, with guesses ranging from journeyman outfielder Mike Hershberger to second baseman Dick Green to perennial flake Steve Hovley.
So that left me another avenue of sleuthing: Facebook. Ahh, the trusty Facebook. I posted the image of the Munson card to my Facebook page and received several replies. With capable researchers like Jim Gagne, Darren "Repoz" Viola, David Jordan and Tom Cullen at the ready, they quickly delivered the right answer: Chuck Dobson. They identified the specific game as well: the first game of a doubleheader on July 16, 1970, won in complete game fashion by Dobson and the A's, 8-2.
And who, might you ask, is Chuck Dobson? No relation to Pat Dobson (the former Oriole, Yankee and Indian right hander), Chuck was one of Oakland's starting pitchers, a hard-throwing third-starter type who would later develop major arm problems and miss most of the A's world championship run from 1972 to 1974. Dobson was particularly good in 1970, when he pitched a league-leading five shutouts and won eight straight games. He led all American Leaguers in starts, but paid the price with elbow problems, which left him with a sore arm at season's end.
Dobson bounced back in 1971, winning 15 of his first 21 decisions to put him on course for 20 wins. But then he came down with shoulder trouble, which short-circuited his season, and eventually ended his career.
Prior to his peak seasons of 1970 and '71, Dobson had become involved in an unusual off-the-field situation with the A's. Beginning in 1968, Dobson had started rooming with Reggie Jackson, an African American, on A's road trips. Earlier in the '68 season, Dobson had roomed with reserve outfielder Jim Gosger. When Dobson slept late and missed three Oakland bus trips, he complained that he needed a roommate who could wake him up. Jackson volunteered for the duty. "You know Reggie," Dobson said in a 1969 interview with A's beat writer Ron Bergman. "He kind of swaggered up to me and said, 'I'll get you up in the morning.'"
Breaking one of baseball's long-standing traditions, Dobson and Jackson became the first regularly-paired interracial roommates in major league history. Jackson and Dobson tried to downplay the significance of the living situation, claiming they were not trying to make a civil rights statement. "I don't want to be known for rooming with a white guy and I don't think Chuck wants to be known for rooming with a Negro guy," Jackson informed The Sporting News, using terminology that was accepted at the time. Jackson explained that he and Dobson simply enjoyed each other's company.
While such an interracial arrangement would become fairly commonplace in later years, (before teams generally adopted a policy of assigning one player to each hotel room) it was still highly unusual in 1971. So in that sense, Dobson was a bit of a trailblazer.
By now, you're probably wondering, what about Munson? After all, it is his card. Of all the Munson cards that Topps issued from 1970 to 1979, this one is the best. The card captures Munson, a superb defensive catcher, guarding the plate in his usual attack-dog fashion. Munson looks perfectly at home amidst Dobson's upended legs, not to mention the dirt and dust spouting below him. The card is pure Munson.
The card reminds me of the way that Munson played, often racked with pain in his knees, yet never failing to put forth his best effort behind the plate, and never—not once that I can remember—failing to hustle his way on the base paths. To this day, Munson remains one of the main reasons I become angry when I see a healthy ballplayer fail to run hard on a routine ground ball or a pop-up.
Munson's offensive numbers, along with the relative brevity of his career, factor against him in the Hall of Fame argument. As much as I appreciated Munson's value to the Yankees, he simply did not have—due to tragic circumstances—the longevity that Cooperstown requires. But his defensive play was top notch, among the best I've ever seen at the position. Perhaps only Johnny Bench and Jim Sundberg rate as better over the last 40 seasons. (For what it's worth, TotalZone has Munson at 34, Bench at 97, and Sundberg at a whopping 114. Perhaps you simply had to have been there.)
Unusually agile for a catcher, Munson was adept at blocking balls in the dirt and especially good at the backhand swipe on pitches bouncing to his right. He had a remarkably quick step on bunt plays and tapped rollers in front of the plate. And despite throwing from an unconventional sidearm position, he retired a remarkable 44 per cent of base stealers, thanks largely to a quick-trigger release and an accurate delivery. Man, he was fun to watch behind the plate.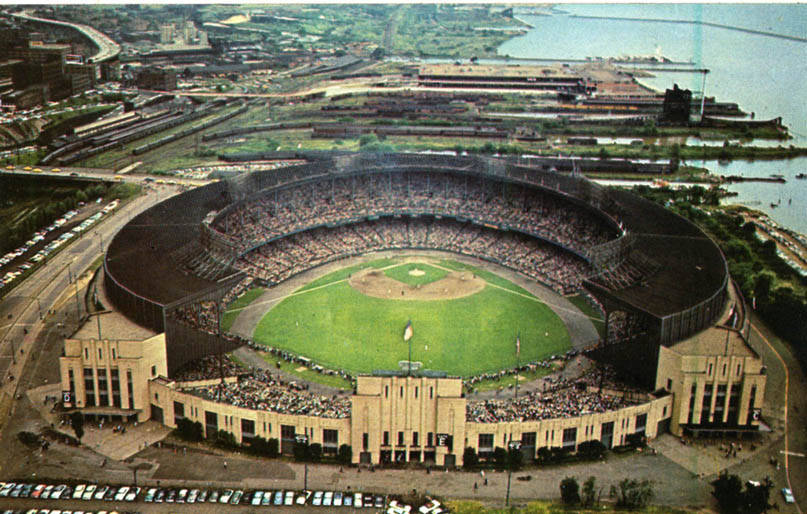 He was even fun to watch applying a late tag to Chuck Dobson in a relatively meaningless game in 1970.