While I was growing up in the early 1970s, I remember hearing an awful lot about Danny Walton. A much heralded minor league slugger, he put up huge numbers in Triple-A and appeared headed for major league glory. I remember hearing some fans compare him to Mickey Mantle, with the full expectation that he would succeed The Mick as the game's next great slugger. In fact, Walton's nickname was "Mickey."
I kept hearing, over and over, that Walton had more power than anyone in the game, that he could hit a ball further than any home run hitter in living existence. It was Danny Walton this, Danny Walton that.
Quite obviously, the predictions of greatness did not transpire for Danny Walton. He didn't become the next Mickey Mantle, or even Mickey Stanley for that matter. Like so many other players, he settled for a nomadic career as a borderline major leaguer, a journeyman who had one decent season and so many unfulfilling cups of coffee.
Given how difficult the struggle was, perhaps it should not surprise us that Walton looks slightly tense on his 1973 Topps. His lips are pursed together, almost as if he is about to bite his lip. He was probably tempted to do that from time to time, especially after he flailed away at another curve ball and trudged back to the dugout after the latest of his frequent strikeouts. On any given day, Walton might have wondered which team would be sending him his next paycheck.
There's also something quite generic about his appearance on this Topps card. Taken at the old Yankee Stadium, the photo shows Walton sporting a road gray jersey; without a logo or a team name visible, it's one that could have been worn by any one of a dozen American League teams.
Furthermore, Walton is wearing a bluish-black helmet, but the logo on the front is obscured, possibly rubbed out by a Topps artist. I suppose it could be a Minnesota Twins helmet, the color being a possible match, but he didn't actually appear in a game for the Twins in 1972. As a matter of fact, he didn't play for any major league team in '72, instead spending the entire season in Triple-A. More likely, it's a Brewers helmet that he's wearing. Walton played for the Brewers during the first half of the 1971 season. It was not that unusual for Topps to use photographs that were two or even three years old. Come to think of it, the color of the helmet appears to be a match for the shade of blue the Brewers used in the early 1970s.
The exact identity of Walton's team is unknown, and that is fitting for a journeyman player who always seemed to be showing up on different teams each spring. His professional career began in 1965, when he was taken by the Astros on the 10th round of the first ever amateur draft. The Astros expected the six-foot, 195-pound outfielder to become a competent slugger, but he struggled in two stops in the lower minors that first summer.
Walton took hold in 1966, when he played for the Salisbury franchise in the Western Carolinas League. He hit .303 with 20 home runs, earning a late-season promotion to Amarillo of the Texas League.
In 1967, Walton hit even better playing in the Carolina League. He clubbed 25 home runs, walked 70 times, and slugged .533. Clearly, Walton was ready to jump classifications.
Starting the 1968 season in the Double-A Texas League, Walton suffered a rough adjustment. Becoming too much of a free swinger, he walked 19 times and batted a meager .247. His slugging percentage dropped below .400. In spite of the struggles, the Astros promoted him the Pacific Coast League for six games and then called him to Houston in September, giving him two at-bats as a pinch-hitter. He went hitless in both at-bats, striking out once.
The Astros had no choice but to send him back to the minor leagues in 1969. But they decided to gamble and move him up to Triple-A, despite his inability to master even Double-A. The aggressive move, which some might have criticized as rushing an uncertain prospect, paid off. Not only did he hit 25 home runs for Oklahoma City, but he also batted a crisp .332 and reached base 40 per cent of the time. He so dominated the American Association that The Sporting News voted Walton its Minor League Player of the Year.
Walton's breakthrough was remarkable on several counts. At the start of the season, he had rated as no better than fifth on the Oklahoma City outfield depth chart. He had become too aggressive at the plate, a free swinger to a negative extreme. And he had also dabbled—unsuccessfully, I might add—in switch-hitting. Yet, he overcame all of the difficulties to post one of the best minor league seasons of the 1960s.
As well as Walton had played, it didn't ensure his future in Houston. Quite the contrary. His performance actually built up his trade value, to the point that the Astros decided to give him up in a deal with another expansion team, the Seattle Pilots. The Astros sent Walton and outfielder Sandy Valdespino to the Pilots for veteran first baseman/outfielder Tommy Davis, a highly respectable player but an odd choice for an expansion club cutting its teeth in the National League.
The Pilots gave the 21-year-old Walton just what he needed—playing time. Stationed in left field, where he had improved his throwing in the minors, Walton didn't hit for much an average, with a final mark sitting at .217. But he did show some power, with three home runs and two triples, before dislocating his kneecap and ending the season. Still, he gave the Pilots an indication that he might be of help in 1970.
Walton would contribute in 1970, only not for a team named the Pilots. Just a few days before the start of the new season, the financially-strapped Pilots moved to Milwaukee. Walton took his bat and glove to the Midwest and proceeded to tear up the American League in April. Over the first month, he hit .325. Through the first five weeks of the season, he swatted 10 home runs. His offensive prowess drew the raves of rival scouts. "I like that Walton," Orioles superscout Frank Lane told Larry Whiteside of The Sporting News. "He's got that good swing and the promise of being a real good player. It will take time, however, and the fans will have to be patient."
The fans in Milwaukee developed a fast love affair with their starting left fielder. A group of fans who regularly sat in the left field bleachers began to call the area "Walton Country." They regularly chanted, "We love Danny. We love Danny," even after their beloved young slugger struck out.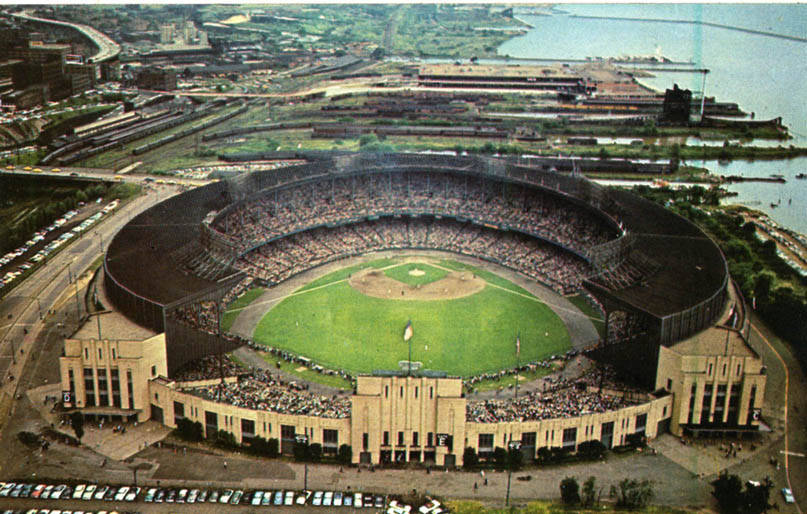 Walton only enhanced his popularity with his easygoing, likeable demeanor. He meshed well with teammates and fans. He also showed a willingness to reach out to the fans and reciprocate their affections toward him. One day, a member of the Brewers staff announced that a fan who had gone temporarily blind had asked for a signed baseball. Walton not only agreed to supply the signed ball, but told the staff member that he would visit the young fan in the hospital. Walton followed up on the promise, earning a fan for life in the process.
As nice a storyline Walton was building in Milwaukee, it just did not last. He began to see more and more curve balls, a bane to his hitting and causing his strikeout totals to rise. Then, later in the season, just when he seemed to be regaining his stroke, he tore up his knee, forcing him to end his season prematurely.
Walton returned from knee surgery in 1971, but could not regain his previous level of play. He continued to flail away at breaking pitches, motivating a previous advocate like Frank Lane to say, "He can't hit the curve ball." Walton's struggles reached some proportions that he again resorted to switch-hitting, but the experiment did not work.
On June 7, one week before the trading deadline, the Brewers reached a breaking point with Walton. They made a trade, sending him to the Yankees for two minor leaguers, first baseman Frank Tepedino and outfielder Bobby Mitchell.
Almost certainly, the Yankees remembered a home run that Walton had against them about a year earlier, in a May 1st, 1970 game at Yankee Stadium. The home run traveled at least 415 feet, landing in the left-center field bleachers. It was only the 21st home run to land in those bleachers in the long history of the Stadium.
Five days after the trade, the Yankees gave Walton a start in right field, but watched him go 0-for-4 with three strikeouts. They then waited another eight days to give him a second start, this time in left field, and observed him hit a home run in four at-bats. Then came two more starts in right field, in which he managed one more hit, followed by a sudden demotion to Triple-A Syracuse. Finishing out the season in the International League, Walton put up mediocre numbers for the Chiefs before heading home for the winter.
The 1972 season would turn into a year of frustration. After failing to make the Yankees' Opening Day roster, he returned to Syracuse, where he enjoyed a solid season, hitting 23 home runs and drawing 87 walks. But the Yankees, who needed power, never gave him a call. Instead, they kept him on the minor league roster all summer and then sent him packing in late November, moving him on to the Twins for a young Rick Dempsey.
The 1973 Twins would prove to be a .500 club, but they didn't really have much of a need for a starting outfielder. With Jim Holt, Larry Hisle, and Bobby Darwin doing solid work in the outfield, and the aging Tony Oliva manning the DH spot, there was no chance for Walton to play regularly. He did receive 113 plate appearances, but he hit miserably: a 177 batting average with 28 strikeouts. Given his big swing, Walton could never quite find his timing for the Twins.
That winter, Walton resumed switch-hitting. Sent back to the minor leagues in the spring of 1974, Walton was seeing a pattern to his career. He'd play one season in the majors and then back to the minors for the next. Now playing for Triple-A Tacoma, he decided to continue switch-hitting. "It's a percentage move," he told The Sporting News. "I really didn't get to work on it until the past winter."
The switch-hitting, not to mention the wonderful offensive climate of the Pacific Coast League, worked well for Walton. He hit 35 home runs and slugged .533. He also reached base 35 per cent of the time. His big season at Tacoma helped him earn a spot on the Twins' Opening Day roster in 1975. Still capable of playing the outfield, Walton had also learned how to catch, making him more versatile.
That was the good news. The bad news? He spent most of the time pinch-hitting, a role for which he was not well suited. In 63 at-bats, he batted only .175 and managed just one home run. By midseason, he was back in Triple-A.
With nowhere else to go in the Twins' system, he once again became trade bait. In December the Twins peddled him to the Dodgers for minor league second baseman Bobby Randall. But the change of scenery didn't help much, considering that the Dodgers already had Bill Buckner, Dusty Baker, and Reggie Smith in their starting outfield, backed up by Manny Mota and Lee Lacy. There was hardly any playing time available. Again relegated to pinch-hitting, Walton collected only two hits in 15 at-bats before earning another ticket to Triple-A.
Much like Tacoma, Walton found Albuquerque a pleasant place to hit in the PCL. In 1977, he put up the best season of his career, even better than his 1969 performance with Oklahoma City. He led the league with 42 home runs and 122 RBIs, slugged .506, and raised his OPS to a career-best of .994. At 29 years of age, Walton was now a minor league slugger of immense proportions.
Unfortunately, Walton was also buried on the Dodgers' outfield depth chart. In mid-September, after the minor league season ended, the Dodgers dealt him to the Astros for minor league infielder Alex Taveras and a player to be named later. It was now back to Houston, his original major league organization.
The Astros gave him a late-season look-see, but it was part-time duty, where Walton had always struggled. Not surprisingly, he batted .190 in 21 plate appearances, drew no walks, and hit no home runs. So the following spring, the Astros gave Walton his unconditional release.
Rather than start anew with another major league organization, Walton decided to take his belongings to the Japanese Leagues. He enjoyed the experience, but struggled at the plate, particularly against the breaking pitches preferred by Japanese pitchers. So in 1979, he came back to the states, settling for a minor league deal with the Mariners, another team of recent expansion vintage.
Walton played well at Triple-A Spokane, but never appeared in a game for Seattle. He then joined the Rangers' organization in 1980, went down to Triple-A Charleston and struggled, and still received a late-season promotion to Texas. In what turned out to be his major league swansong, he took 13 at-bats as a DH and pinch-hitter, hit .200, and then called it a career.
The 1980 cup of coffee with the Rangers ended one of the strangest and most winding journeys of the sixties and seventies. Over a professional career that lasted from 1965 to 1980, Walton played for six major league teams and 13 minor league franchises. Outside of his one decent season in Milwaukee, he never gained traction in the major leagues. But he didn't give up, kept going back to the minor leagues, and became one of the greatest Triple-A sluggers of the expansion era. In parts or all of 10 Triple-A seasons, he hit 184 home runs and slugged .507.
To this day, Walton remains a minor league legend. While not many major league fans saw Walton play, many fans of my age and older have heard the stories of his prodigious power and his tape-measure home runs. There is a certain mystique to the name Danny Walton. All things considered, that's not a bad legacy to have.