Relatively few fans recall Joe Pepitone as a member of the Cubs, but it is his 1973 Topps card by which I most remember him. His early 1970s look is best exemplified on this Topps card. Take a look at those overgrown sideburns and those thick, bushy eyebrows, which haven't seen a trim in years. Also take note of Pepitone's wig, which he has tucked under his small-fitting Cubs cap. Perhaps unknowingly, Pepitone has given this lucky Topps photographer a glimpse into the ghastly extremes of baseball fashion in the early 70s.
If we look closer, there is also evidence of some five o'clock shadow on Pepitone's face. That only seems appropriate for a player who liked to spend the night at bars and night clubs and then forgot to shave the next day.
By the time that Topps issued this card, Pepitone's final one as a major leaguer, he had become one of the most colorful characters in the history of two longtime franchises: the Cubs and the Yankees. That was no small achievement, given the prior presence of offbeat Cubbies like Hall of Famer Dizzy Dean, the flighty Babe Herman, and prankster extraordinaire Moe Drabowsky, and eccentric Yankees like Frank "Ping" Bodie (who once took on the challenge of an ostrich in a spaghetti-eating contest), the wild and wacky Lefty Gomez, and "The Ole Perfessor" himself, Casey Stengel.
A native of Brooklyn, Pepitone signed with the Yankees in 1958. The Yankees took a chance in offering a contract to Pepitone, who had a checkered past. While in high school, he had become involved in a schoolyard fight, which resulted in him being shot in the stomach. He recovered from the gunshot wound, but privately, some members of the Yankee brass wondered about Pepi's mental makeup.
Pepitone made his big league debut four years later at the age of 21. He joined a Yankee team that was as conservative as any franchise, from its prim and proper front office to its businesslike group of veteran players. Pepitone's flashiness stood in stark contrast to the Yankee way of doing things. When he reported to spring training, he arrived in a brand new Ford Thunderbird. He proceeded to brag about another of his recent purchases (a new motorboat), all while wearing a new sharkskin suit. More than a few eyes rolled as Pepitone strolled through the spring training clubhouse for the first time.
Making the Opening Day roster and flashing some power, Pepitone hit seven home runs in 138 at-bats, but he struggled to hit with any kind of consistency. He exacerbated the situation by failing to hustle at times; when his effort lagged, several veteran Yankees warned him "not to mess with their money," a reference to their share of World Series winnings. The Yankees made the postseason almost every season; they had come to count on their World Series shares to augment their relatively meager regular season salaries.
On the surface, Pepitone might have seemed like a natural running mate for established Yankees like Mickey Mantle and Whitey Ford, who certainly enjoyed life in the fast line. But Pepitone was too brash in his style. He did not know how to separate his off-the-field antics from his clubhouse demeanor. In perhaps his greatest black mark, he occasionally chose not to show up at the ballpark, leading to speculation that he was being pursued by bookies for unpaid gambling debts.
Whether it was prancing around the clubhouse, mugging for the cameras, or making a scene at a nightclub, Pepitone provided a sideshow for teammates and the always-investigating New York media.
On the field, Pepitone played significantly better in his second season. Receiving an everyday role after the Yankees cleared out first base by trading Moose Skowron, Pepi hit 27 home runs, fielded phenomenally at his position, and made the American League All-Star team. Pepitone impressed observers with his beautiful swing, which was quick and compact and seemingly so well made for the short porch at Yankee Stadium.
Yet, there was a down side. An extremely aggressive hitter, he showed almost no plate discipline, drawing a scant 27 walks. He also struggled in his 16 appearances in the outfield, as the Yankees experimented with him in both right field and center field.
By winning the American League pennant, the Yankees gave Pepi his first taste of World Series play. He entered the spotlight in Game Four, but for the wrong reasons. Playing at first base, he lost Clete Boyer's throw against a backdrop of white shirts in the crowd. The error eventually led to a run, and a critical Yankee loss.
Pepitone put up another good regular season in 1964, at least on the surface. He hit 28 home runs and drove in 100 runs, making good in two of the three Triple Crown categories. He also appeared in his second straight World Series; this time he emerged as a hero, courtesy of a grand slam in Game Six.
But Pepi continued to flail at pitches outside of the streak zone, as evidenced by a .281 on-base percentage in regular season play. He somehow collected only 12 doubles, an unfathomable total for a power hitter, which helped to explain his paltry slugging percentage of .418.
In 1965, Pepitone qualified for his third consecutive All-Star team and won his first Gold Glove at first base, while showing major improvement in his ability to draw walks. He nearly doubled his walk totals, from 24 to 43. That was encouraging, but his power simultaneously fell off, with his slugging percentage dipping below .400. He hit only 18 home runs, an unacceptable total for a free-swinging slugger.
Facing a crossroads season in 1966, Pepitone succeeded in reestablishing his power at the plate. He clubbed 31 home runs, a career high, and slugged .463 to lift his OPS into the high .700s. Earning his second Gold Glove, he also received some bottom-of-the-ballot support in the MVP race.
The Yankees had reason to believe that Pepitone had come of age. He was 26, perhaps on the verge of becoming the next great left-handed slugger in Yankee history. The Yankees also switched him to center field, so that they could move an aging Mickey Mantle to first base.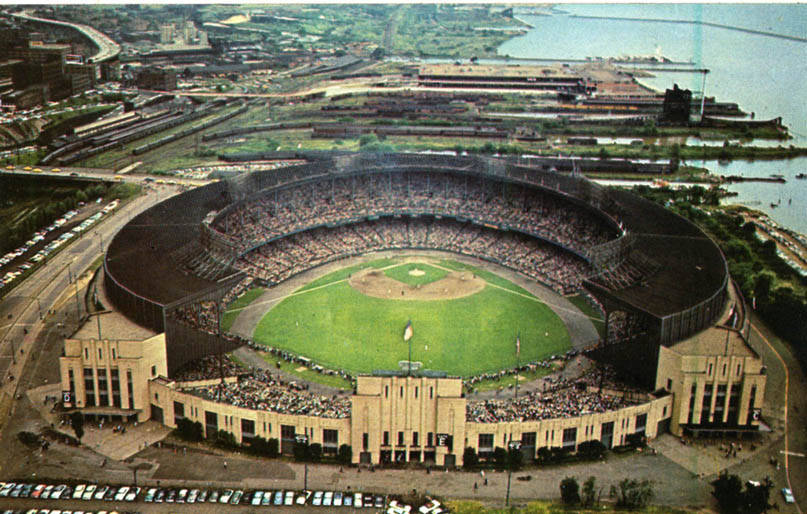 That was the plan, but it did not develop the way the Yankees had wanted. Pepitone made his share of mistakes in center field, where he was clearly not comfortable. He hit feebly against left-handed pitching, with an OPS of .548 in over 200 plate appearances against southpaws. His home run total fell to 13, his walks remained stagnant, and his mental lapses became more infuriating.
Over his next two seasons, Pepitone bounced back slightly, but it became obvious that he would never become a true star. Although a gifted first baseman, he was miscast in center field, where the Yankees had once hoped he could succeed Mantle. Pepitone simply did not hit well enough to hit cleanup and carry a team; at best, he figured to be a sixth or seventh-place hitter, at least on a good team. The Yankees of the late 1960s were not that team. At the end of the 1969 season, the Yankees shopped Pepitone heavily.
During his eight seasons in pinstripes, Pepitone piled up a few positive achievements. He won three Gold Gloves, made three All-Star teams, and put up some good power numbers—five times exceeding 25 long balls in a season—but he never batted better than .271 in New York, rarely drew walks, and committed too many mental errors on the bases. By the end of the decade, his inability to fulfill his potential had become an unfortunate symbol of a Yankee franchise that had lost its focus, no longer a champion and now reduced to also-ran status in the American League.
As a Yankee, Pepitone became memorable, but more for off-the-field reasons than anything he did at first base or at the plate. Becoming a big city celebrity, he once sang on the Merv Griffin Show. He also became a pioneer of sorts, as trivial as it might sound, when he brought a blow dryer into a major league clubhouse. No player had ever done that before, in New York or elsewhere. One day Mantle decided to have some fun with that blow dryer by filling it with talcum powder, much to the chagrin of a whitened Pepitone.
Pepi's trendsetting blow dryer struck some as ironic, given that he consistently wore hairpieces over his scalp, which was suffering from premature baldness. In fact, Pepitone used two pieces; he sported a larger wig for social settings and a smaller one, which he referred to as his "gamer," that fit snugly under his cap and helmet at the ballpark. For what it's worth, both pieces looked frightening. In the latter stages of his career, Pepitone supplemented the wigs with those thickets of sideburns that are so apparent on his Topps card. In contrast to the wigs, the sideburns were homegrown. Yet, they were no less monstrous.
According to former teammate Jim Bouton, the author of Ball Four, Pepitone took special pride in maintaining his hair, or at least what remained of it. Pepitone always traveled with a large bag that contained a variety of hair products, everything from hair conditioner to the latest treatments in male pattern baldness.
In December of 1969, Pepitone took his sideburns and his hairpieces out of town. The Yankees sent him to the south and to the west, airmailing him to the Astros in a trade for Curt Blefary, the versatile catcher/first baseman/outfielder. The trade landed Pepitone in Space City, which was somewhat appropriate.
The image of Pepitone wearing a 10-gallon hat over one of his wigs might have been intriguing, but Texas did not seem like a fit for a northeastern native like Pepitone. He lasted 75 games in Houston, and did hit 14 home runs in half a season, but he was not happy. The Astros tired of his act quickly; on July 29, Houston sent him to the Cubs, settling for only cash in return. Despite his power and relative youth, Pepitone's stock had fallen that far.
It was during his days in Chicago that one of the most amusing episodes of his career took place. Pepitone slid into second place, and then, when he realized that the ball had been overthrown, he stood up and raced into third, when he again slid into the base. As he lifted himself up from the ground, he realized that something was missing. Both his cap and his toupee had fallen off. Pepi looked toward second base, where he noticed that the toupee was sitting on top of the base.
On a more serious note, Pepitone's arrival in Chicago put him in a tenuous situation. In acquiring Pepitone, the Cubs dared to place Pepitone under the watchful eye of an old school manager in Leo Durocher. "Leo the Lip" was a no-nonsense type who had been managing since the late 1930s. He had little tolerance for modern free spirits like Pepitone who enjoyed the nightlife more than the actual games themselves.
It remains a mystery why the Cubs thought that a pairing of Pepitone and Durocher could work. (Pepitone also faced the difficult task of trying to replace Ernie Banks at first base.) The dynamic between player and manager created a succession of controversies. At a stormy team meeting that also featured blow-ups by Ron Santo and Milt Pappas, Pepitone accused Durocher of overreacting to players' on-field mistakes by criticizing them in the dugout, in full view of other players. And then, during spring training, Pepitone infuriated conservative Cubs management by choosing to live with an 18-year-old girl. While that might have been tenable in 2013, it was considered anathema in 1970s baseball. General manager John Holland told Durocher to intervene, placing the manager in the middle of an unwanted predicament.
Miraculously, Pepitone outlasted Durocher in Chicago, thanks in part to his solid production as a part-time player in 1970 and '71, when he put up OPS figures in the .800 range. But by the spring of 1973, or a season after Durocher's firing, Pepi had worn out his extended welcome. On May 19, the Cubs traded him to the Braves for a young Andre Thornton.
Pepitone lasted exactly one month in Atlanta. Though he banged out four hits in 11 at-bats as Atlanta's first baseman, the Braves quickly realized that Pepi was not right for them either. After only three games wearing the blue and the white of the Braves, the team gave him his release.
The move would end Pepi's days in the majors, even though he was still only 32 and still had that sweet, left-handed swing. So Pepitone took his act to the Japanese Leagues, where he cashed a far bigger paycheck—paying him $140,000—than he could have possibly earned in the majors.
The money was terrific, but the Japanese culture figured to kill Pepitone. He was simply not the kind of personality who could assimilate into the Far East culture. Predictably, he made no effort to conform to the expectations of ballplayers in Japan, where players were expected to wear their hair short and practice for hours on end. He wore his hair (or shall we say his toupees) at shoulder length, just as he had done with the Astros, Cubs, and Braves. He complained about the long three-hour practices that Japanese managers and coaches demanded of their players. After games, he spent much of his free time at local discos, where he danced and drank the night away instead of beginning his mental preparation for the next game on the schedule.
Off the field, Pepitone moaned about the high prices of clothing and food in Japan. That only solidified his place as a pariah in Japanese culture.
So how long did Pepitone last in Japan? Fourteen games to be exact. He hit .167 for the Yakult Atoms and jumped the team. The Atoms made little effort to find him.
Although his Japanese tenure lasted just a handful of games, Pepitone did not fail to leave a lasting impression in the Far East. In an era long before cell phones, he left behind an astronomical phone bill, which he never paid. (Presumably the Japanese authorities are still on the lookout.) He also became responsible for creating a new slang word in in Japanese—a "pepitone." Translated roughly into English, the word means "goof-off."
After his ill-fated tenure in Japan, Pepitone left baseball for nearly a decade. In 1982, the Yankees brought him back to the fold by hiring him as their hitting coach; he lasted less than a full season, replaced late in the summer by Lou Piniella. Three years later, he ran into major trouble with the law when he was found to be in possession of nine ounces of cocaine, resulting in two misdemeanor drug charges and a short stay in prison. He encountered more trouble in the 1990s, charged with misdemeanor assault in one case and driving while intoxicated in another.
If there's good news to come out of story, it's this. Pepitone appears to be free and clear of drugs and alcohol now, and has managed to stay out of the police blotter for the last 18 years. Unfortunately, Pepi was also one of the many residents of the Northeast who were affected by Hurricane Sandy last fall. He lost his house, and is staying with a friend for the time being.
Even though he has not played a game in 40 years, Pepitone's legacy in American culture remains significant. After all, how many major league players have been photographed nude by Playgirl? Furthermore, he was referenced no fewer than three times during the dominant run of Seinfeld in the 1990s. Who can forget Kramer's vivid tale of his adventures at Yankee fantasy camp, when he threw a fastball at Pepitone's head for standing too close to the plate, triggering an all-out brawl that involved Mickey Mantle? In another episode, while taking some lucky folks on a tour of New York City, Kramer credited Pepitone with designing New York's Central Park.
So all these years later, Pepitone is not forgotten. If you saw him play, or if you have heard him interviewed, you will always retain a mental image of him. It's safe to say that he remains an American original.