Using a zoom lens from somewhere near the first base dugout, the Topps photographer has given us a nifty head-on view of a classic takeout slide at second base. The baserunner is burly Bob Oliver of the Royals, who appears to have made contact with Mike Andrews just as he is readying a relay throw to first base.
Will Andrews have enough time to make a strong throw to first, or will the impact of the 215-pound Oliver on Andrews' knees upend the veteran middle infielder, forcing him to hold the ball while falling into a heap at second base? Those are some of the questions that come to mind while examining this photograph from a 1972 game in Kansas City.
As it turns out, this was the last card that Topps issued for Mike Andrews; he would never again play in the major leagues after the 1973 season. No one could have known at the time of this card's release that Andrews would become embroiled in one of the most infamous World Series controversies of all time, an incident that would make an owner and his players mortal enemies. More on that nasty episode a little later in our program.
Andrews' life in professional baseball began in 1961, when the Red Sox signed him as a free agent shortstop. The following summer, he reported to the town of Olean, the location one of the teams in the NY-Penn League, where he put up surprising power numbers. With 12 home runs and a .461 slugging percentage, Andrews established himself as a shortstop with a potent bat.
Earning a promotion to full-season Single-A ball in 1963, Andrews struggled so much at Winston-Salem that the Red Sox demoted him to Waterloo in midseason. Still, the Red Sox pushed him up to Double-A Reading in 1964. Andrews compiled an impressive .392 on-base percentage, though his power production fell off considerably. The Red Sox felt that he showed enough to earn a promotion to Triple-A Toronto.
Andrews hit poorly in his first go-round at Triple-A, but he bounced back in his second season at Toronto. The parent Red Sox decided to move Andrews to second base, a position to which he adjusted smoothly. With 14 home runs and 89 walks, he proved himself worthy of a spot on the Red Sox' Opening Day roster in 1967.
The Sox opened the new season with Reggie Smith at second base, and Andrews in the role of a utility infielder. But Boston soon realized that Smith couldn't play second base every day, so they moved him to center field, while clearing a spot on the middle infield for Andrews. The 23-year-old rookie emerged as a subtle contributor to Boston's 1967 "Impossible Dream." Though he hit only eight home runs and slugged .354, he drew 62 walks, reached base 34 per cent of the time, and showed himself to be a skilled bunter, with a league-leading 18 sacrifice hits. Andrews teamed with shortstop Rico Petrocelli to form one of the game's most reliable double play combinations.
Somewhat strangely, Andrews did not start the first four games of the World Series against the Cardinals, instead giving way to veteran Jerry Adair. This repeated a lineup pattern that manager Dick Williams had used late in the regular season. Andrews finally received a start in Game Five. Perhaps Williams should have played Andrews sooner. Playing in the Series as a rookie, Andrews showed little fear of the game's largest stage. He batted .308, collecting four hits in 13 at-bats, and laid down two more sacrifice bunts. In the field, he handled all of his chances at second base flawlessly.
Building on his successful rookie season, Andrews improved his game in 1968. He became more proficient at turning the double play, which had been the most difficult part of his transition to second base. While his power output remained the same, he showed more patience at the plate and improved his OPS by 24 points, a significant improvement in the Year of the Pitcher. While the Red Sox slumped, costing Dick Williams his job in midseason, Andrews still managed to draw some consideration for American League MVP.
Andrews drew praise from his teammates, both for his play on the field and his attitude in the clubhouse. "Mike is the key to the success of this team," Sox outfielder Ken Harrelson told Boston beat writer Larry Claflin. "He's our leader and I don't care how young he is. He's the most underrated player in the American League."
In 1969, Andrews became a bit less underrated as the power finally arrived in his game.
Filling a role as the Sox' leadoff man, Andrews hit 15 home runs for the season, drew close to a .400 slugging percentage, and lifted his OPS to .844. He also made his first All-Star Game while again picking up some consideration for league MVP.
But there was a downside. Unfortunately, Andrews was hit with a pitch thrown by Minnesota's Dave Boswell on May 30. Andrews suffered a badly injured right hand, which forced him to miss nearly 40 days of action. Without Andrews in the lineup, the Red Sox struggled so badly that they fell out of the pennant race.
Andrews bounced back with a solid season in 1970, while appearing in a career-high 151 games. He matched his career high with 81 walks and achieved a personal best with 17 home runs. Given his play over the last three seasons, Andrews had established himself as one of the American League's best all-round second basemen.
At the age of 26, Andrews should have been looking ahead toward a long tenure of prime seasons in Boston. The Red Sox had another plan in mind. One day after general manager Dick O'Connell claimed that Andrews was untouchable, the GM reversed course. Looking to reconfigure their infield, including a shift of Rico Petrocelli to third base, O'Connell traded Andrews and minor league infielder Luis Alvarado to the White Sox for veteran shortstop Luis Aparicio. The Red Sox planned to replace Andrews with a young Doug Griffin.
It was a strange trade, given that Aparicio was already 37. Loving his life in Boston, Andrews was crushed, as were many Red Sox fans. In contrast, the White Sox were thrilled with the deal. They watched Andrews hit for power and average, while compiling an OPS of .840. But he was also limited to 109 games because of a variety of injuries. His season came to an abrupt end on September 1, when he collided with Minnesota's Harmon Killebrew and badly fractured his left wrist.
Andrews was never the same after the collision. Though he loved playing for Chuck Tanner in Chicago, he hit only .220 in 1972. He also led American League second basemen in errors. Then came 1973, the most tumultuous season of Andrews' career. It was a year that would start with a significant chapter in the game's labor/management history. While most fans have heard of the efforts of Dave McNally and Andy Messersmith, who would play the 1975 season under unsigned contracts in order gain free agency, not as many are aware of the role that Andrews played.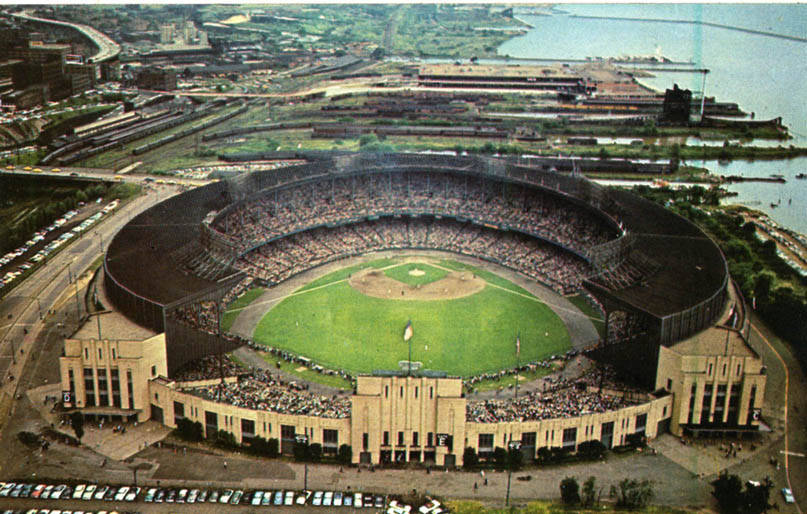 According to research done by writers Maxwell Kates and Stew Thornley, Andrews and three other White Sox veterans took a stand that spring. The four players refused to sign new contracts, instead reporting to training camp under automatically renewed contracts. In addition to Andrews, third baseman Ed Spiezio, onetime bonus baby Rick Reichardt, and veteran right-hander Stan Bahnsen also refused to sign their contracts.
Bahnsen eventually signed his new contract, but the other three refused, instead deciding to play under the renewed contracts with the idea that they would become free agents after the season. Unfortunately, the strategy did not proceed smoothly for the trio of Sox. The threesome soon became "free," but not in the way that they would have liked. Andrews slumped as the White Sox' first DH and then became upset when GM Stu Holcomb criticized him in the press, motivating Andrews to ask for his release.
Holcomb, a soccer executive who knew little about baseball, also released both Reichardt and Spiezio, making some skeptics wonder whether they were being punished for refusing to sign their contracts. If the Players' Association had been as strong in 1973 as it is today, the White Sox' front office might have faced a grievance. Such was not the case in 1973, in the days before arbitration, free agency, and McNally and Messersmith.
The release ended Spiezio's career; he would fail to land another major league job. The other two players fared only slightly better. Reichardt signed on with the Royals, but didn't capture the fancy of manager Jack McKeon, who released him in 1974.
As for Andrews, he managed to find work with a top-tier team, signing a mid-season contract with the A's, the game's defending World Champions.
The A's soon discovered that their new infield acquisition was potentially damaged goods. A solid defensive player in past years, he could not even make a routine throw from his position at second base. Andrews claimed that his arm was fine. After watching him make two bad throws, Dick Williams (by now the manager of the A's) announced that he would not use Andrews in the field anymore. Williams decided to restrict his new acquisition to pinch-hitting appearances and occasional use as a DH.
The A's returned to the World Series in the fall of 1973, but Andrews' participation in the Fall Classic would result only in bitter memories. A tight Game Two between the A's and Mets remained deadlocked until the top of the 12th, when the Mets came to bat at the Oakland Coliseum. With runners on first and third, an aging Willie Mays bounced a two-out, run-scoring single over Rollie Fingers' outstretched arms.
When Cleon Jones lined a single to load the bases, Williams replaced Fingers with lefty Paul Lindblad, who faced the slugging John Milner. Milner bounded a routine grounder to second base, where Andrews was deemed healthy enough to field his position. Andrews had pinch-hit for Ted Kubiak in the eighth inning.
Milner's ground ball had all the earmarks of the inning's final out. Yet, an uncertain Andrews stabbed clumsily at the ball, allowing it to dribble through his legs. Two runs scored, with Milner and Jones taking second and third, respectively. The A's now trailed by three runs. Jerry Grote then grounded a ball to the right side of the second base bag. Although a more difficult play than the ball hit by Milner, the grounder remained eminently playable. Andrews handled this bouncer without difficulty, but then threw wide of first baseman Gene Tenace, pulling him off the bag. Andrews' second error enabled Jones to score the Mets' fourth run of the inning.
After the disastrous top half of the 12th, Oakland captain Sal Bando noticed A's owner Charlie Finley placing a call from the owner's box, located near the A's' dugout. On the other end of the line, Oakland's team physician listened patiently to his angry employer. The impetus for Finley's call to the doctor would soon overtake the World Series.
Ever the classy veteran, Andrews accepted blame for the loss. "I have no excuses," Andrews told Leonard Koppett in describing the first play. "I put my glove down for the ball and thought I had it."
After the game, a reporter asked Dick Williams if the absence of young second baseman Manny Trillo, who had been ruled ineligible for the Series, had cost his team. Williams refused to use the omission of Trillo from the World Series roster as an excuse. "Let's face it," Williams bluntly told the New York Times, "when you get down to the 25th man, you're in trouble." Andrews was about to find himself in the middle of unwanted trouble.
Moments after the disheartening defeat, Andrews received instructions to report to the team's orthopedist, Dr. Harry Walker, who promptly examined Andrews' right shoulder. Andrews then met with Williams and Charlie Finley in a private office. In a sermon that lasted approximately 40 minutes, Finley tried to persuade Andrews to sign a statement, dated October 14, 1973, which made the following claim:
Mike Andrews is unable to play his position because of a bicep groove tencosynotitis of the right shoulder. It is my opinion that he is disabled for the rest of the year.
Dr. Walker had signed his name to the statement. Under the words, "I agree to the above," Mike Andrews finally agreed to place his signature.
Finley contended that Andrews' shoulder injury, supposedly sustained prior to the Series, made him unavailable to play during the balance of the World Series. Finley now hoped to make the case to reinstate Trillo to Oakland's postseason roster. In order to fulfill his wish of adding Trillo, Finley had attempted to break the rules of eligibility, force his team physician into lying about a player's health, and publicly embarrass a respected veteran.
"The game was over and we sat for a long period of time in the bus waiting to go to the airport," said Sal Bando, recalling the scene at the Oakland Coliseum. The A's reacted with disbelief when they realized that Andrews had not boarded the flight. Oakland players had become accustomed to Finley's bizarre habits: his rampant pettiness and his interference with coaches and managers. Yet, none of those annoying habits had prepared the players for the sinister act that he had committed in essentially firing Andrews. Oakland players simmered on the flight to New York.
On the off day scheduled after Game Two, a furious band of A's reported to Shea Stadium for a workout. "I suggested at the workout that we wear Mike Andrews' number on our shirts," Bando revealed. In response to the captain's words, several players taped makeshift patches featuring Andrews' No. 17 on their uniform sleeves.
A report by United Press International clearly painted Finley as the villain, at least according to the testimony of Andrews himself. Andrews told UPI that Finley had threatened to "destroy me in baseball" if he did not sign the statement that declared him injured and unfit to play. Andrews said he did not want to sign the agreement, but did so out of fear that Finley might follow up on his verbal threats.
In Game Four of the Series, a 6-1 blowout for the Mets, Dick Williams sent a not-so-subtle message to Finley that the owner no longer had the final word on Andrews. In the eighth inning, Williams inserted Andrews as a pinch-hitter. As Andrews strode toward home plate, the crowd of 54,817 fans at Shea Stadium treated him as one of their own, bathing him with prolonged applause. Andrews then topped an easy grounder to third baseman Wayne Garrett. As Andrews jogged toward the Oakland dugout, the Mets' fans once again rose in support of the embattled infielder.
Andrews expressed appreciation for the gesture from the New York fans, not always known for their sympathetic ways. "The ovation gave me chills, it surprised me," an appreciative Andrews told the New York Daily News. "I don't think I've ever had a standing ovation in my life. To me that meant everything." In the meantime, Finley remained motionless in his owner's box. As Andrews ran back to the dugout, an uncomfortable Finley offered some polite applause and awkwardly waved an A's banner.
The Andrews incident would have a huge impact on the A's. For Dick Williams, it was the last straw. He secretly told his players that he would resign at the end of the World Series, a promise that he fulfilled. After the season, Finley placed Andrews on waivers, the first step in giving him his release. Finley refused to let Andrews' exit go at that; he insulted Andrews by quoting baseball's waiver rules in an interview with The Sporting News. "Any team that wants him can have him for $1."
Not wanting to give Finley the last word, Andrews announced the filing of a $2.5 million lawsuit against the owner for publicly humiliating him during the World Series. Andrews and Finley ended up settling the suit for an unspecified amount of money.
That winter, Andrews insisted that his arm and shoulder felt fine. A Boston doctor confirmed the condition of the shoulder, saying that he found nothing wrong with the arm. Andrews did admit, however, that he had developed a mental block that affected his throws to first base. It was a problem that had first occurred with the White Sox in 1971 In reaction to the difficulty, he believed he could play a capable first base while still hitting major league pitching. Andrews contacted 22 of the 24 major league teams, but none of the clubs offered him as much as a tryout.
In the aftermath of his release, and Finley's embarrassing $1 crack, Andrews received an invitation to appear on the Dick Cavett Show, but no interest from any of the ballclubs.
The major league career of the former Red Sox and White Sox second baseman had come to an end—at the age of 30. After sitting out the 1974 season completely, Andrews would play one season in the Japanese Leagues before opting to leave. He did not enjoy the Japanese approach to baseball, which included three-hour practices prior to each game.
Many men might have allowed the embarrassment of the Finley episodes to carry over to their post-baseball days. Andrews is not one of those men. Intelligent and driven, Andrews became an insurance agent specializing in estate planning and also founded two baseball camps, including one he operated with former Red Sox teammate Gerry Moses. He then turned to his true calling, leaving the insurance business to become the assistant director of The Jimmy Fund in Boston.
As the official charity of the Red Sox, The Jimmy Fund provides money for the Dana-Farber Cancer Institute. Andrews first learned about the fund as a player, when he met with a 12-year-old boy at Fenway Park and talked with him for half an hour. Little did Andrews know that the boy was dying from cancer.
When Andrews took over as the charity's chairman in 1984, The Jimmy Fund was raising less than $1 million annually. Now that annual total is over $50 million. As the fund's chief spokesman, Andrews deserves his share of credit for the fund's explosion over the last 30 years.
Andrews has done a lot since he last played baseball. He didn't permit that Bob Oliver takeout slide to derail him, just like he didn't allow the bitter pettiness of a difficult owner to ruin his life. Mike Andrews has recovered just fine.