Jim Perry's 1975 Topps card would be his last.
Yet, the image shown here is not his actual Topps card from that set. It is similar, based on the original photograph and design of the card, but it's not the same. The real Topps card shows him wearing the jersey and cap of the Indians. The card shown here is the creation of the industrious Facebook page known as the "Topps Traded 1975 Project." The proprietors of the page, a group of fans and writers, take the existing design of the '75 Topps cards and combine them with either new or touched-up images to better reflect where the players played in 1975. In some cases, they skillfully create new cards for players who were never featured in the original set.
In this example, they took Perry's existing card image and changed the Indians' cap and jersey to the green and gold colors of the A's, while also adjusting the multi-colored borders. And just like that, we have a re-created card, one showing Perry with his final major league team.
As someone who was a fan of the A's teams of the '70s, I enjoy seeing images like this. We all know what Reggie Jackson and Rollie Fingers looked like wearing the A's colors, but we don't often have mental images of those "cup of coffee" A's who spent little time wearing the green and gold–players like Willie McCovey, Nate Colbert, Dick Allen and, of course, Perry.
Like Allen and Colbert, I can now say that I've met Jim Perry. When I saw that he was on the list of autograph signers for the recent Hall of Fame induction, I assumed that he was here to share the experience with his younger brother Gaylord, a longtime Hall of Famer. So when I interviewed Jim Perry over the weekend and he informed me that he hadn't even seen Gaylord in town, I realized that he had other motives. The real reason for his rare visit to Cooperstown was to support his former teammate, Bert Blyleven, one of this summer's three inductees.
When Blyleven arrived on the major league scene with the Twins in 1970, he joined a veteran rotation that included Perry, his roommate, and sinker-balling left-hander Jim Kaat. Perry is relatively forgotten now—largely because of Gaylord's large shadow—so it's easy to overlook his 1970 status as one of the game's elite pitchers. In fact, Perry was in the midst of his first and only Cy Young season, in which he made 40 starts as part of a four-man rotation, logged 278 innings, won 24 games and put forth a 3.04 ERA. With Perry leading the way, Kaat serving as a solid No. 2 man, and Blyleven stepping in as the third starter, the Twins owned enough starting pitching to win their second consecutive American League West title.
In some ways, 1970 was the culmination of a long and difficult path for Perry. The major league journey started in 1959, when he made his debut for the Indians. The 23-year-old right-hander pitched well as a long reliever and spot starter, as evidenced by a tidy ERA of 2.65. That, abetted by a lively fastball, earned him some Rookie of the Year votes; more importantly, it earned him a place in the Indians' 1960 rotation. Perry responded to the starter's role by leading the league in games started, shutouts and wins. Perry pitched so well that he picked up a few votes in the American League MVP balloting.
Having avoided the sophomore slump, Perry could not elude the "junior jinx." His performance fell off badly in 1961 and remained spotty in 1962. The following spring, Perry started the season so dreadfully that the Indians decided to cut bait. General manager Frank "Trader" Lane traded him to the Twins for journeyman left-hander Jack Kralick. It was a deal that would rank with Rocky Colavito-for-Harvey Kuenn as one of the worst in the history of the Indians' franchise.
Yet, Perry did not become an immediate success in the Twin Cities. Critics labeled him as being "too nice" to win in the major leagues. It was one of those silly criticisms that had little basis in fact or evidence. No matter, manager Sam Mele did not take a liking to Perry and eventually relegated him to both the bullpen and his doghouse. Perry suffered through an insulting 1964 season when he appeared in 42 games, all but one coming in relief.
Perry did not allow Mele's lack of faith to destroy his career. Instead, he turned to the Twins' new pitching coach, Johnny Sain, who had joined the team for the 1965 season. Perry became one of Sain's prized students.
He continued to work, earning himself a role as a combination starter-reliever in 1965. Starting the season in the bullpen, Perry moved into the rotation when injuries hit two of Minnesota's established starters. Though he ranked well behind Kaat and Mudcat Grant, the team's two pitching headliners, Perry delivered quality innings and became an important part of Minnesota's supporting cast. Pushed back to the bullpen for the postseason, Perry would remain an important part of the American League champions, who came within one game of claiming a world championship.
Years ago, I asked longtime Twins beat writer Bob Fowler, who has since passed away, about Perry. Fowler admired Perry's toughness. "A great, great seven-inning pitcher," said Fowler. "You know, in that era we had a pretty good bullpen with Ron Perranoski and Stan Williams. But (Perry) was a battler; he was a tough, tough guy. Boy, he took the ball against anybody, never flinched."
One of Perry's later managers appreciated his resilience. Mele and successor Cal Ermer continued to flip-flop Perry between starting and relieving, but that changed in 1969, when Billy Martin took over. Perry's role exploded. Trusting Perry, Martin made him a fulltime starter for the first time since 1961. Perry responded with the finest season of his career: 20 wins and a 2.82 ERA spread over 261 innings.
Then came the Cy Young season of 1970. Although Martin had already been fired because of a variety of off-the-field misdemeanors, Perry continued to thrive under new skipper Bill Rigney. Based on WAR (wins above replacement) and ERA, Perry did not deserve the Cy Young—Cleveland's Sudden Sam McDowell or Baltimore's Jim Palmer did—but Perry's league-tying 24 wins won the favor of the baseball writers. Though he should not have won top pitching honors based on more advanced statistics, the award finally gave him some overdue publicity.
Even with the Cy Young in hand, Perry maintained a low profile—in large part because of his quiet personality. In talking to him in Cooperstown, I sensed that Perry really didn't want to do the interview, but only did so out of a sense of professionalism. He seems like the kind of man who, while being known as a good guy, who did not enjoy talking to the media, especially about himself.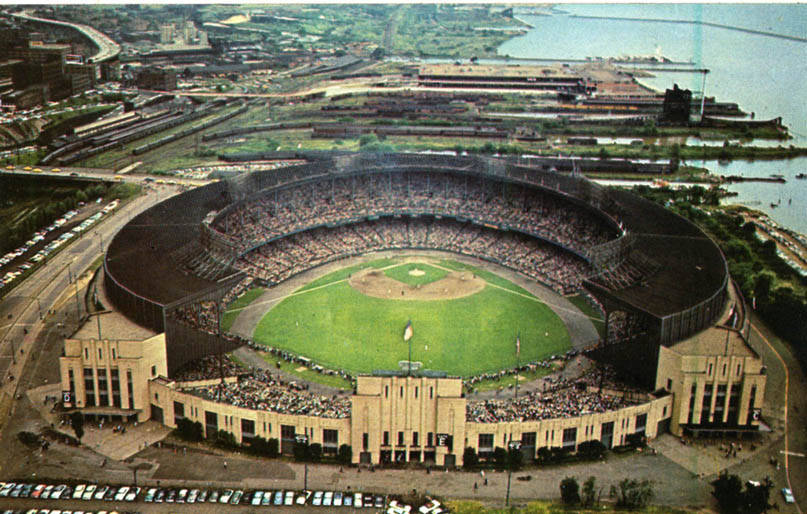 After the peak of 1970, the aging Perry followed with two lackluster seasons. Convinced that he was cooked, the Twins dealt him to the Tigers for young right-hander Danny Fife. As he departed Minnesota, Perry left behind a trail of respect. "Just a quality guy," said Fowler. "He was also the Minnesota team's player rep. He was a pretty intelligent guy. He didn't have a law degree but he was pretty politically minded by nature. A pretty savvy guy."
Billy Martin, by now the manager with the Tigers, certainly appreciated Perry's smarts. During his first season in Detroit, the luck of the schedule finally afforded Perry the chance to face his brother in head-to-head competition. When the Tigers played the Indians on July 3, the starting pitching match-up featured Perry vs. Perry. Outside of a 1970 All-Star Game, it marked the first and only time that they faced each other in the major leagues. Jim doesn't remember too many details from the game. "Oh, that was a long time ago, 1973," Perry said with a sigh.
So let's fill in: Playing in front of only 9,000-plus fans at cavernous Municipal Stadium, neither of the Perrys provided a vintage performance. Jim lasted only five and two-thirds innings, giving up four earned runs and settling for a no-decision. Gaylord lasted six and two third innings and also allowed four earned runs (including two Norm Cash home runs) but a fifth unearned run proved decisive, saddling him with a tough loss.
The following year, the Tigers and Indians made a deal that would allow Jim and Gaylord to play as teammates. As part of a complicated, three-way transaction that involved the Yankees, personal favorite Walt "No Neck" Williams landed in the Bronx, journeyman catcher Jerry Moses went to the Motor City, and Jim Perry found himself returning to Cleveland, as the No. 2 starter behind staff ace Gaylord. (By a strange coincidence, Atlanta's Phil and Joe Niekro also pitched as teammates in 1974.)
The reunion rejuvenated the older Perry, now 38 years of age. He made 36 starts, lowered his ERA to 2.96, and won 17 games behind Gaylord's 21 victories. Although they received little support from the rest of the staff or the offense, the Perrys formed one of the best one-two pitching punches in the league."
The brothers loved being teammates. "It was great," Jim said. "We had our families up there in Cleveland. Our families finally got to know each other, because all those years we were separated. He was in the National League and I was in the American League. We had a great time, we ate together, we went to the ballpark together. That was great."
Unfortunately, the reunion ended the following season. Jim fell off badly in the spring of 1975, losing six of seven decisions. Some Indians observers speculated that Jim was bothered by the ongoing feud between Gaylord and manager Frank Robinson, two men who did not agrees on the ways of running a ballclub. With the clubhouse tension perhaps affecting Jim, the Indians traded him and fellow right-hander Dick Bosman to the A's for Blue Moon Odom.
For the A's, Perry made two good starts, a one-hitter and a three-hitter, but otherwise struggled. At one point, Charlie Finley tried to send Perry to Triple-A, but, at 39, he refused the assignment. He continued to pitch poorly, forcing the A's to give him his unconditional release on Aug. 13, ending Perry's career.
Perry finished his career with 215 wins, a total that would have been even higher if the Twins had not bounced him to the bullpen so often during the mid-1960s. But the win total is not what Perry seems most proud of—not at all. "What I'm really proud of, I was a short man, a middle man, a starter, and was never on the disabled list," Perry said during his visit to Cooperstown. "When I was asked to pitch, I pitched—every four days. In 17 years, I was never on the disabled list. Not too many guys can say that."