Harmon Killebrew and Reno Bertoia have it in common. Gerry Kindall and Sandy Koufax share the attribute as well, as do Jim Pagliaroni, Jay Hook, and Al Kaline. So do, of course, pitcher Bob G. Miller and pitcher Bob L. Miller (though not pitcher Bob J. Miller, nor pitcher Bob W. Miller).
What do these players, disparate in ability, position, and background, have in common? Simply this: they were all major league Bonus Babies between 1953 and 1957.
"Bonus Baby" was the not-particularly-complimentary term applied to describe a player receiving a particularly large signing bonus upon turning pro. They were called "babies" because of their youth; most were fuzzy-cheeked teenagers, signed directly out of high school or early college.
The Bonus Baby era began in 1947, and ended in 1965. The Bonus Rule was conceived in reaction to increasingly ferocious bidding wars between major league organizations over highly touted young prospects in the late 1930s and early 1940s, and then heating up again following World War II. Competition for top amateur talent was stimulating ever-greater signing bonus figures, and the bonus rule had two purposes:
– In the interest of competitive balance, to forestall the ability of the wealthiest franchises (primarily, the Yankees, Dodgers, Red Sox, and Cardinals) to buy up the best young talent and hoard it in their vast farm systems.
– In the interest of limiting labor costs, to dampen the attractiveness of prospects commanding the greatest interest, inhibiting competition for them and thus weakening the bonus payment market.
The logic of the Bonus Rule was indirect, and rather clever. It didn't establish a cap on signing bonus amounts, nor did it limit how many players a team could sign. What it did, in different ways over the years (and with different triggering bonus amounts over the years), was impose limitations on a team's capacity to farm out big-bonus players. Failure to comply with the rule would immediately expose the prized prospect to major league waivers.
Bonus Baby players in the late '40s and early '50s included Johnny Antonelli, Wayne Belardi, and Frank House. The rule was controversial, and after several challenges it was rescinded in December of 1950. Still, major league owners remained dissatisfied, and in December 1952, a committee chaired by Branch Rickey revived the rule into the strongest form it would ever take: a Bonus Baby was required to be immediately placed on the active big league roster, and remain there for two calendar years from the signing date.
The Bonus Rule was in this form for five seasons, from 1953 through 1957. What impact it may have had on limiting big-bonus signings is unclear: despite the rule's severity, all sixteen major league teams carried at least one Bonus Baby on their roster in those years, and most had several, for a total of 57 by my count (see below). The majority of Bonus Babies spent their two years anchored to the bench, picking up little more than the odd pinch-running assignment; one, pitcher Tom "Money Bags" Qualters with the Phillies, spent an entire season (1954) on the roster and never played at all.
As Qualters' derisive nickname suggests, the status of Bonus Babies could hardly have endeared them to their big league teammates. Most major leaguers would never see the kind of money these kids had already pocketed, and most major leaguers had toiled for years in the minors before getting their chance. The inability of most Bonus Babies to provide a meaningful contribution to the team's chances of winning, all the while taking a job away from a veteran, completed the disquieting picture.
There were a few great Bonus Baby successes: Al Kaline became a star almost overnight, and Harmon Killebrew and Sandy Koufax eventually developed into Hall of Famers. Joey Jay, Mike McCormick, Lindy McDaniel, and Billy O'Dell all emerged as standout performers. But in the majority of cases, Bonus Babies failed to pay off for the teams making the big investments: Mack Burk, Jim Derrington, Bobby Henrich, Nick Koback, and Frank Zupo are just a few on the long list of those who disappeared into obscurity.
There was one rather scandalous episode. On May 31, 1955, the Kansas City Athletics signed Clete Boyer to a Bonus Baby contract, and then had the young infielder spend his two years making typically meager Bonus Baby contributions from the bench. Then on June 4, 1957, just days past the point when they could finally send Boyer to the minors for seasoning, they sent him to the New York Yankees as the "player to be named later," completing a big trade from the previous winter. The rest of the American League, already suspicious of the cozy relationship between the A's and Yankees, howled in protest, claiming that acquiring Boyer at this point essentially amounted to the Yankees having used the Athletics' roster to hold their own Bonus Baby. The cries of foul fell on deaf ears, and the deal was allowed by the league.
There was one particularly odious aspect to the Bonus Baby phenomenon that received little notice or commentary: not one of the 57 highly touted and lavishly compensated 1953-57 Bonus Babies was a player of color. Despite all the tremendous young African American and Latin American talent being scouted and signed by major league organizations in the 1950s – Hall of Famers Frank Robinson, Roberto Clemente, Willie McCovey, Bob Gibson, Billy Williams, and Orlando Cepeda were all signed as amateur free agents in the 1953-57 period, along with dozens of other outstanding black and Latino prospects – not one was given a bonus large enough to trigger the Bonus Rule restrictions.
It's worth pondering why this was so. While many (though assuredly not all) major league organizations in this period were avidly scouting and signing young players of color, every team, without exception, was hotly competing for young white American talent. This put white prospects in a vastly better bargaining position than blacks and Latinos: teams got into costly bidding wars over young white talent, but never for a player of color, as the largest bonuses and most important roster commitments were wholly restricted to white American players.
Certainly, one reason for this was that the families of many African American and Latin American players were mired in poverty; these young athletes were generally in circumstances in which they couldn't afford to be choosy about what offers they would accept. But it's also clearly indicative of a mindset among baseball executives, in which players of color were perceived as talented, but commonplace, unremarkable, not worthy of great expense or effort. The preciously rare commodity, the prized asset for which every team was willing to spend freely, was a white star.
The Bonus Rule of 1953-57 didn't prove to be entirely enforceable. Teams found ways to circumvent it: several Bonus Babies came down with rather suspicious injuries, and spent much of their two years on the Disabled List. More broadly, rumors abounded that teams were avoiding the rule altogether by slipping secret bonus payments under the table. For these reasons, for the 1958 season both leagues voted to rescind the rule, and to rescind it retroactively, eliminating the further major league roster requirement for the 1957 cohort of Bonus Babies.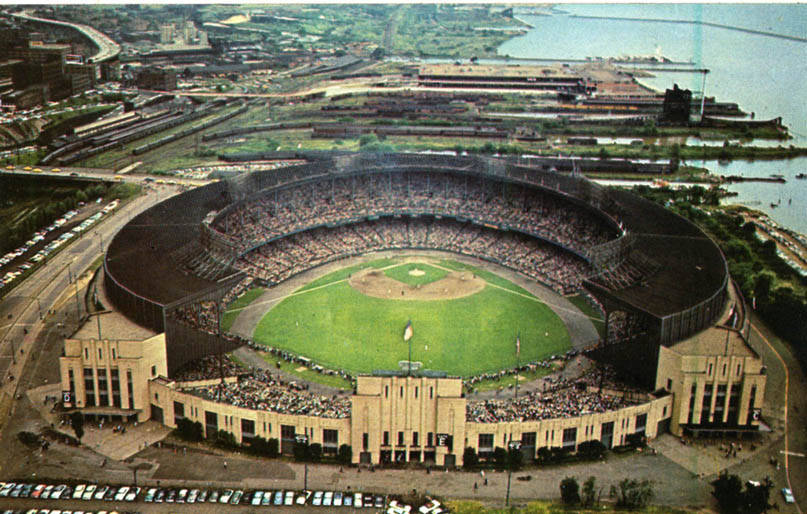 But the bidding war for talent didn't stop, and with four new expansion teams adding to the demand side of the talent market, in 1962 the Bonus Rule was reintroduced yet again. The effect now was to require Bonus Babies to spend one full season on the big league roster, and that season could be the player's first full year, rather than commencing immediately upon the date of signing. Bonus Babies appearing under this version of the rule included Bob Garibaldi, Dick Calmus, Jim Gosger, Ernie Fazio, and – interestingly, Tony LaRussa and Dave Duncan, both with the Kansas City A's.
Finally in June of 1965, the amateur free agent draft was introduced in baseball. By limiting each drafted prospect to negotiate with a single team, the purpose was served of dramatically reducing signing bonus amounts, and the Bonus Rule was eliminated. The last Bonus Babies in major league history were the 1965 crop: Mike Hedlund of the Indians, Skip Lockwood of the A's, Willie Crawford (the first and only non-white Bonus Baby) of the Dodgers, Jim Bethke of the Mets, Steve Carlton of the Cardinals, and Ken Henderson and Bob Schroder of the Giants.
The complete list of Bonus Babies of the 1953-57 period:
Pirates (8): Vic Janowicz (the 1950 Heisman Trophy Winner, and future NFL player), Nick Koback, Eddie O'Brien, Johnny O'Brien, Paul Martin, Laurin Pepper, Buddy Pritchard, Red Swanson.
Orioles (7): Wayne Causey, Tommy Gastall, Bob Nelson, Billy O'Dell, Jim Pyburn, Jerry Walker, Frank Zupo.
Tigers (7): Reno Bertoia, Steve Boros, Jim Brady, Al Kaline, Bob G. Miller, Jim Small, George Thomas.
Braves (5): Johnny DeMerit, John Edelman, Joey Jay, Mel Roach, Hawk Taylor.
Reds (4): Bobby Henrich, Jay Hook, Don Pavletich, Al Silvera.
Cardinals (4): Lindy McDaniel, Von McDaniel, Bob L. Miller, Dick Schofield.
Cubs (3): Moe Drabowsky, Don Kaiser, Gerry Kindall.
White Sox (3): Jim Derrington, Ron Jackson, Leroy Powell.
Giants (3): Joey Amalfitano, Paul Giel, Mike McCormick.
Senators (3): Harmon Killebrew, Ralph Lumenti, Jerry Schoonmaker.
Red Sox (2): Billy Consolo, Jim Pagliaroni.
Athletics (2): Clete Boyer, Dave Hill.
Yankees (2): Tommy Carroll, Frank Leja.
Phillies (2): Mack Burk, Tom Qualters.
Dodgers (1): Sandy Koufax.
Indians (1): Kenny Kuhn.
Steve Treder has been a co-author of every Hardball Times Annual publication since its inception in 2004. His work has also been featured in Nine, The National Pastime, and other publications. He has frequently been a presenter at baseball forums such as the SABR National Convention, the Nine Spring Training Conference, and the Cooperstown Symposium. When Steve grows up, he hopes to play center field for the San Francisco Giants.