Before the season began, I identified "eight position players (who) made their big-league debuts in 2009 and collected at least 400 plate appearances" and offered historical comps for each. Now that we're a little more than a third of the way through the schedule, I thought it might be fun to revisit that list and see how these youngsters are progressing. All statistics for the current season are through games of June 13.
Coghlan's comps in the original article were Mark Grace and Orlando Merced. While Grace exploded in his sophomore campaign (OPS+ going from 119 to 139), Merced slipped a bit (119 to 104). So far, Coghlan has been following Merced's path, although a recent surge has helped make the overall numbers look more respectable.
Coghlan's line in 2010 is .278/.335/.391 (92 OPS+). He was at .216/.268/.273 before embarking on a 12-game hitting streak from May 30 to June 12 during which he hit .510/.554/.824.
The main problem with Coghlan this year is that his plate discipline has deteriorated. Walks are down, strikeouts up… rarely a good combination:
Year  PA BB%  SO%
2009 565 9.4 13.6
2010 253 7.5 22.1
Coghlan has a nearly 3-to-1 ratio the wrong way this year. It's difficult to maintain long-term success with such an approach, although not impossible: Andres Galarraga and Lee May hacked their way to long and productive careers. More recently, Alfonso Soriano has done the same.
Those outliers notwithstanding, it would behoove Coghlan to tighten his strike zone. Most hitters don't have the talent of Galarraga, May or Soriano to overcome such a glaring weakness.
McCutchen's comps included Will Clark, Paul Molitor, Grady Sizemore and Gary Matthews Jr. Despite the differences in position and overall skill set, I thought (and still think) that Clark makes the most sense. Both men produced similar numbers as rookies, at the same age, without any previous big-league experience.
Clark enjoyed a brilliant (.308/.371/.580, 152 OPS+) sophomore season that ranks among the best by a 23-year-old over the past 50 or so years. Although McCutchen's line so far (.307/.374/.475, 128 OPS+) isn't that good, it's still solid. (There is a player the same age having an even better season, but we'll come to him a bit later.)
So far, McCutchen is doing a nice imitation of his rookie campaign. That puts him in fair company when it comes to 23-year-old hitters. Others who have posted a 128 OPS+ in the past 50 years include Ron Santo (1963), Ellis Valentine (1978), and Eric Chavez (2001). Actually, when I started drafting this article, McCutchen's OPS+ was 130, which put him alongside the likes of Jack Clark and Eddie Murray (1979), Kent Hrbek (1983) and Evan Longoria (2009). There's a lot of season left, of course, but where McCutchen is right now is a good place to be.
Our first flop, Reimold drew comparisons to Irv Noren, Jody Gerut, Marty Cordova and Al Martin. The main problem with Reimold is that he arrived in the big leagues at age 25, which left precious little in the way of upside. He had to retain all the skills he exhibited as a rookie to have value, and that didn't happen. Reimold was hitting .205/.302/.337 (73 OPS+) for the Orioles when they demoted him to Triple-A, where he has been even worse (.172/.250/.287).
I didn't expect Reimold to be a star, but I figured he would be useful (and I'm not alone in that assessment). There is talk that a bad Achilles heel has taken its toll on Reimold. Whether that is the case, and if so, to what degree, I cannot say. What I can say is that it's difficult to be a 26-year-old corner outfielder struggling to hit at the minor-league level.
Noren, Gerut, Cordova and Martin all saw their production fall as sophomores, but not to the degree Reimold has so far. The guess here is that Reimold isn't as good as he showed last year, nor as bad as he has shown this year. Still, when a team that is 22 games out of first place in June can't find a spot on its roster for you, that could be a problem.
Strike two, with a bullet. Beckham moved from third base to second base, where his bat would be even more of an asset… except that it has disappeared altogether. Beckham is hitting .204/.284/.254 (45 OPS+). Among 23-year-olds, that is in the same vicinity as Alfredo Griffin (1981) and Billy Ripken (1988).
Griffin and Ripken didn't show up in our preseason comps, which featured the likes of Nick Markakis, Tony Lazzeri and Carney Lansford. In his preview of the White Sox, Chris Jaffe acknowledged that "2010 might be one step back before two steps forward" for Beckham. Unfortunately, at the current rate, Beckham will need to take 20 steps forward next year.
Most alarming is the absence of power. The last hitter his age to have an ISO at or below .050 while qualifying for the batting title was Curtis Wilkerson, who hit .248/.282/.279 (55 OPS+) for the Rangers in 1984. Wilkerson never displayed any power at any level, so that's not a great comparison, but it provides some idea of Beckham's current level of futility.
If you are looking for reasons to hope, try Lou Whitaker's age 23 campaign on for size. Sweet Lou hit .233/.331/.283 (69 OPS+) for the Tigers in 1980, after having enjoyed a fair amount of success (.286/.395/.378, 108 OPS+) a year earlier. Whitaker rebounded in '81 with a solid showing before blossoming into a star the following season.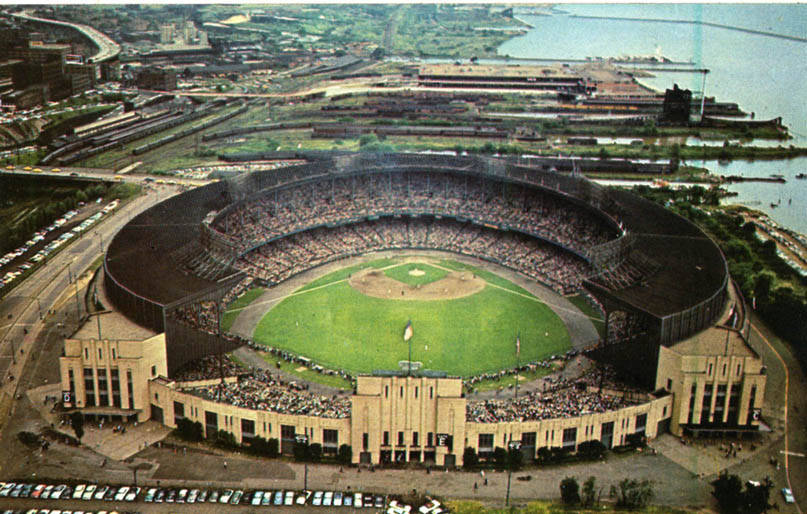 Could something similar happen to Beckham? Sure. And it's worth remembering that the current season isn't over yet. An .050 ISO looks pitiful in June, but let's see where he ends up in September. His previous minor- and major-league track record suggests he is incapable of sustaining such a low ISO.
Hmmm, this isn't looking good. Cabrera's comps included Rafael Furcal, Pete Rose, Chuck Knoblauch and Steve Sax. I've also acknowledged that his downside could be Mike Caruso. Unfortunately, so far, Cabrera's sophomore season is looking more like Caruso's than those of the others.
Cabrera is hitting .212/.257/.283 (53 OPS+) and in the midst of his second disabled list stint due to a strained right hamstring (not an injury a player who relies so heavily on running ability can afford to sustain). Caruso was a year younger when his game fell apart; he hit .250/.280/.297 (47 OPS+) for the Chicago White Sox in 1999 and then essentially disappeared.
Cabrera isn't there… yet. However, when he returns to the active roster, he will need to do a better job of getting on base. His walk rate this year (4.6 percent) is less than half what it was in 2009 (10.5 percent), which isn't a trend you'd like to see from someone who should be a top-of-the-order hitter.
As is the case with Beckham, Cabrera has youth on his side for now. He's got nearly a full season's worth of plate appearances under his belt at the big-league level, posting a .246/.325/.345 (89 OPS+) line during that stretch. Accounting for offensive environments, that still puts him pretty well in line with Furcal at the same stage:
Player   PA   BA  OBP  SLG OPS+
Cabrera 547 .246 .325 .345  89
Furcal  901 .286 .365 .377  89
The similarities are eerie. Like Cabrera, Furcal saw his BB% plummet (from 13.5 percent to 6.7 percent) and missed significant time due to injury (playing in just 79 games and logging 359 plate appearances) as a sophomore. It took Furcal a while to re-establish himself, but he did get there.
Caruso never did. Time will tell which path Cabrera follows.
Colby Rasmus, shown here demonstrating his Sadaharu Oh impression, is enjoying a fine sophomore season. (Icon/SMI)
Now we're cooking with fire. Comparisons for Rasmus included Ron Northey, Ellis Burks, Oddibe McDowell and Alex Gonzalez. Pick enough players across a broad spectrum of actual performance, and one of 'em is bound to connect. Right now, it's coming up Burks. Here are their sophomore seasons to date, both coming at age 23:
Player Year  PA   BA  OBP  SLG OPS+
Rasmus 2010 215 .293 .397 .569 156
Burks  1988 615 .294 .367 .481 131
Rasmus strikes out a lot more than Burks ever did. In fact, Rasmus is making contact much less often this year than he did as a rookie. Funny thing is, every other aspect of his offensive game has taken huge leaps forward:
Year  PA  BB%  SO%  ISO
2009 520  6.9 18.3 .156
2010 215 14.4 28.8 .276
What is scary to consider is the possibility that one day he might combine the best skills of both of his two seasons. We'll have to see how the rest of Rasmus' season plays out, but right now, it's looking darned impressive. Not many 23-year-olds have qualified for the batting title and finished the season with a higher OPS+ than Rasmus since 1990:
Player          Year OPS+
Albert Pujols   2003 187
Frank Thomas    1991 180
Ken Griffey Jr. 1993 171
Gary Sheffield  1992 170
Juan Gonzalez   1993 169
Miguel Cabrera  2006 159
Prince Fielder  2007 157
I don't know that Rasmus can sustain his current level of production for an entire season. If he can, though… just wow.
I had a hard time finding comps for Parra, eventually settling on Milt Cuyler. Although Parra had some definite weaknesses as a rookie (namely poor strike-zone judgment), he managed to be somewhat productive.
The trouble with Parra's game is that it's very dependent on batting average, or at least it has been since he arrived in the big leagues. His OPS+ was only 85 last year despite a .290 batting average. This year, those numbers are down to 73 and .245, respectively.
Things could be worse. Cuyler, for example, saw almost every aspect of his offensive game deteriorate as a sophomore, particularly his ability to control the strike zone:
Year  PA BB%  SO%
1991 546 9.5 16.9  
1992 313 3.2 19.8
The good news, if you want to call it that, is that Parra's plate discipline wasn't strong to begin with:
Year  PA BB%  SO%
2009 491 5.1 18.1
2010 118 6.8 17.8
It's not like he's lost a part of his skill set. The bad news is, it's hard to succeed with such an approach and, as mentioned earlier, he needs to hit .300 to have value.
On the bright side, Parra still has youth on his side. He's 23 years old with a career OPS+ of 83. Other players to have done that in the past 20 years include Ray Durham, Johnny Damon, Roger Cedeno, Derrek Lee and J.J. Hardy. In other words, there is hope for Parra, although he has some work to do.
Comps for Andrus were also difficult to find because of his extreme youth. The ones that turned up tended to be real good. As I noted in the original article, "Of the 18 players who meet our criteria for 20-year-olds, eight are in the Hall of Fame. A ninth, Roberto Alomar, will soon be there as well."
The names I ended up with were Alan Trammell, Sheffield and Edgar Renteria. I wasn't crazy about any of the comps, but settled on Renteria as the best fit, acknowledging that "even that is tempered by the fact that he had already played 106 big-league games before his age 20 campaign."
Renteria showed modest improvement at age 21, making most of his gains in the plate discipline area:
Year  PA   BA  OBP  SLG OPS+ BB%  SO%
1997 691 .277 .327 .340  80  6.5 15.6
1998 580 .282 .347 .342  88  8.3 13.5
Andrus' improvement is similar, but with even more dramatic gains in walk rate:
Year  PA   BA  OBP  SLG OPS+  BB%  SO%
2009 541 .267 .329 .373  82   7.4 14.2
2010 274 .295 .377 .346  95  11.3 17.5
It makes sense that young players would learn how to control the strike zone as they gain experience at the big-league level. The alternative, of course, is to follow the Caruso/Cuyler path out of baseball.
Final thoughts
Some of these guys (McCutchen, Rasmus) are enjoying terrific success as sophomores, others (Coghlan, Andrus) are holding their own, and still others (Reimold, Beckham, Cabrera, Parra) have crashed and burned. The guess here is that the most successful will slip a bit over the next few months, while those at the opposite end will pick up the pace. We'll keep watching and revisit after the season to see which players were able to make the necessary adjustments.