The season may be young, but it's never too soon to stroll through the leaderboards. April stats always stand out and the stats pages here at THT are chock full of the interesting, curious and downright bizarre. The small sample sizes mean virtually every player discussed in this article won't maintain his performance throughout the season. Nevertheless, it's still interesting to see who's setting the pace in the early going.
Here are a few players who—for reasons both positive and negative—are delivering early notice:
When Nick Johnson puts the ball in play, he's hitting a line drive 40 percent of the time.
That's a sick rate for a whole week, never mind the fact he's been lacing line drives all year to this point.
Johnson has come to the plate 56 times for the Nationals and put 40 balls in play. Sixteen of them have been line drives. No wonder he's leading the world with a .475 BABIP. It's helped him to a .380/.446/.420 start. What's interesting is that while he's blistering the ball, his slugging percentage is low. That's because even though he's hitting a ton of line drives, not many have found the gap. Of his 19 base hits, Johnson has only a pair of doubles to go along with his 17 singles.
Justin Verlander is just a little unlucky.
After four starts, Verlander's ERA stands at a gaudy 9.00. That's math made simple. In Verlander's case it's 21 earned runs in 21 innings of work.
However, Verlander's FIP is 4.34, making the difference between his FIP and actual ERA at -4.66, by far the largest margin among starters in either league. Verlander is coughing up 10.7 H/9, which doesn't help, but he's compensating by striking out hitters at the best rate of his career. So far, he's punched out a quarter of all hitters who stand in against him, up from last year's 18.5 percent. He's throwing harder, too: The average velocity of his fastball has increased a couple of mph from last year, up to 95.6 mph.
The real issue is Verlander's performance when pitching from the stretch. With men on, the opposition is hitting .368/.457/.533 against him. It's even worse for Verlander when runners are in scoring position. In that situation, batters are compiling a line of .393/.486/.571. His strand rate is an abysmal 40 percent.
Speaking of strand rate, Brett Myers is stranding 92 percent of all base runners, yet owns a 5.03 ERA.
That takes some effort.
Myers has thrown 19.2 innings and has allowed only 18 hits and six walks. That's not bad at all (fantasy players will recognize a 1.22 WHIP), but here's the problem: Of his 18 hits, seven have left the yard. With a career home run rate of 1.3 HR/9, Myers has always been prone to the the long ball, but seven home runs in just under 20 innings of work gives him a rate of 3.2 HR/9.
His strand rate is low because, of the 10 runs he's allowed, nine have been the direct result of a home run. Five solo home runs and two two-run home runs have accounted for the damage. He's also allowed six doubles. Pretty simple math tells us that means he's surrendered only five singles. Myers has always allowed extra base hits by the bucketful, but this is kind of crazy.
What's troubling is that it could be worse: Myers' FIP is at 6.84. If four more runners were on base for any of his home runs, his ERA would be outpacing his FIP. He's walking a fine line between disaster and epic disaster.
Rich Harden is striking out almost two batters an inning.
Harden's strikeout rate has increased each season he's been in the majors. He whiffed 8.1 K/9 when he was a rookie in Oakland back in 2004 and has been climbing the ladder ever since, topping out last year with a rate of 11 K/9 while splitting time between Oakland and the Cubs. Harden has always relied on his fastball (and splitter) and change-up combination. He used to feature a slider, but he's scrapped that pitch entirely up to this point. Harden has made three starts this season and hasn't pitched into the seventh inning and has yet to top 97 pitches.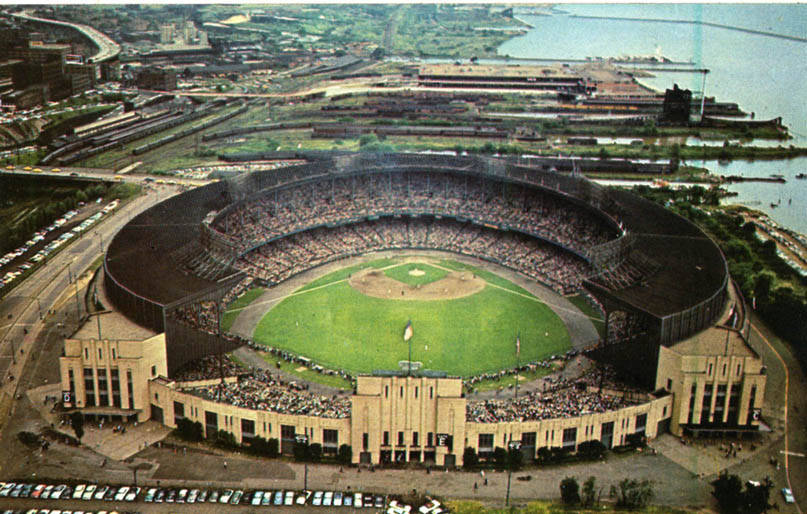 The limited early work is a good thing because while everyone knows Harden has a world of talent, the issue with him has always been the injuries. In his five-year career, he's thrown more than 150 innings only once. That was way back in 2004.
Adam Lind is seeing 4.9 pitches per plate appearance.
Batting in the fifth spot for the Jays, Lind is showing patience that he's never exhibited before. And surprise! It's paying off. So far, he's hitting .349/.414/.556 and in 70 plate appearances and has drawn seven walks. That's notable because he's never walked more than 16 times in a season. Granted, he's never played a full year (his career high for plate appearances is 349) but his current 10 percent walk rate is almost double his career rate of 5.5 percent.
Brian Giles has hit into 56 outs.
Giles is hitting third in the Padres lineup, so he's getting plenty of plate appearances. The problem is, he's not doing much with his opportunities, hitting just .159/.209/.190 in 67 trips to the batters box. And when he makes contact, it's not of the solid variety. His line drive percentage is around 11 percent and his BABIP is a paltry .189. Compare that to last year's 21 percent line drive rate and .318 BABIP.
Giles has always been an extreme fly ball hitter, but this year in the early going he's taken a different approach. For his career, he owns a 0.62 GB/FB ratio. This season however, he's turned that on its head with a 1.52 GB/FB ratio. Between the drop in his line drive and fly ball rates, he's putting more balls on the ground than ever before. And those grounders aren't finding the holes.
Manny Parra has thrown only 41 percent of his first pitches for strikes.
The Brewers starter is falling behind early and often. Parra has faced 67 hitters this year and missed on his first pitch 39 times.
Despite falling behind in the count, Parra's walk rate hasn't suffered too badly. He walks around 10 percent of hitters in his career, and this year it's up to 13 percent—a modest increase. The inverse has occurred with his strikeout rate. Entering this season he whiffed 20 percent of all hitters. This year, Parra is striking out just 16 percent. Then there's the fact that once he falls behind, hitters are having a field day, hitting .333/.487/.533. The lack of control has added up to a ballooning 8.16 ERA. As we would expect, his overall results underscore the importance of jumping ahead of batters with a strike.
Going back to last season, Zack Greinke has thrown 34 consecutive scoreless innings.
Greinke closed out last September with 14 scoreless frames. This year, in his first three starts, he has yet to allow an opponent to touch home. He punctuated his streak last Saturday against the Texas Rangers with his first career shutout. His scoreless streak spans five starts during which he's allowed 22 hits, fanned 37 hitters and walked only eight.
Yet Greinke's line drive rate is 28 percent, which comes with a .345 BABIP.
When looking at line drive rate, Greinke trails only Cliff Lee (35 percent) in the American League. Hitters are getting good wood on the ball, and as we would expect, most of those line drives appear to be falling for hits. So how has Greinke been so successful?
First, he's not allowing too many balls to be put into play to begin with. For the year, he's faced 80 batters and with 26 strikeouts, five walks and one hit batter, just 60 percent of all hitters have made the defense work behind him.
Then, once hitters reach base, Greinke is really bearing down. In 38 plate appearances with runners on, Greinke has allowed only four hits—a .111 batting average. Five times, runners have been on third base with fewer than two outs. In those rare occasions, with his opponents needing only a fly ball to plate a run, Greinke has been dominant, striking out four of the five hitters and inducing a weak ground ball to third from the other.
His next start is today (Friday). We'll see how long he, and the others listed, can continue their current levels of production.
References & Resources
The Hardball Times stats pages along with some support from Baseball Reference.