I have a confession to make. I'm a lifelong baseball fan. I write about the sport for a living. I have a tiny but cherished collection of baseball memorabilia. I'm an obsessively close watcher of Hall of Fame elections.
But I have never been to the National Baseball Hall of Fame and Museum in Cooperstown, N.Y. Why? Because it's prohibitively difficult to get to.
Cooperstown, a tiny village in far Upstate New York, is 240 miles west of my hometown of Boston. It is a 200-mile, four-hour drive north of New York City (without traffic). It is not on an interstate highway. The nearest commercial airport—Albany International, not exactly a major hub—is itself 70 miles away. And few people find a reason to be in the area because, frankly, there isn't a lot else there. In 2010, Cooperstown had only 1,852 residents. The population of its surrounding county is just 60,636 and, in keeping with upstate demographic trends, is getting smaller every year.
The Hall of Fame does a disservice to fans—and to itself—by housing the most important artifacts of our national sport in a place where so few people can go to see them. Instead, the museum ought to make its home in the capital of baseball, if not the capital of the world. The Hall of Fame needs to relocate to New York City.
The Big Apple needs no introduction. It is home to 8.5 million people, and over 50 million more visit each year. That's a huge potential market for a Hall of Fame that has struggled to attract tourists in recent years. In 2013, the Hall received only about 260,000 visitors—its lowest attendance since the 1980s. By contrast, in New York City, even secondary museums like the Brooklyn Museum top 500,000. A Gotham-based Hall of Fame would become a must-see addition to the typical tourist circuit for the legions of baseball fans who already visit the city regardless.
Perhaps more importantly, the museum would be within easy reach of New York City natives. That gives the museum and its archives access to a much deeper pool of talent for hiring curators, librarians, marketer, and fundraisers. It makes the museum a plausible afternoon outing, rather than an overnight ordeal, for millions of New Yorkers. Currently, only diehard baseball fanatics make the trip to Cooperstown, but if the Hall were a quick subway ride away, even casual fans would visit. That, in turn, benefits Major League Baseball, as casual fans morph into more serious fans as they learn more about the game's rich history. The league could even make it where they hold gala events. Few venues would be more impressive.
Relocation would also expose new faces to the past and present glory of the world's greatest sport. Baseball is not dying, but it does need to do a better job reaching out to young and diverse demographics. New York City is where they live. The city's median age is 35.5, and two-thirds of its residents are minorities. Cooperstown, on the other hand, has a median age of 47.1, a Latino population of 58 and an African-American population of six. Those are raw numbers, not percentages.
Cooperstown is what baseball once was. New York City represents what it has become: a global, diverse game. There is something regrettably appropriate about the Hall's current neighbors given baseball's obdurate old-boys network and tight embrace of its aging fan base. By moving its Hall of Fame to New York City, the sport would make a powerful statement about its vision for the future.
Of course, there is one strong counterargument: Baseball's most sacred shrine and the repository of its past should be located in the city of its birth. I agree. Another point for New York City!
When the Hall of Fame was first established, people widely accepted the story that Abner Doubleday invented baseball in Cooperstown in 1839. Today we know it is a fabrication. Baseball is a composite sketch of several 1800s bat-and-ball games, devised and honed in cities like Boston and Philadelphia. But the version of the game that won out came from New York City.
The first proper baseball team was the New York Knickerbockers, which defined many of the first rules for the sport. The first-ever baseball game, and many subsequent Knickerbocker matches, was played at Elysian Fields in Hoboken, N.J., alongside the Hudson River and overlooking Midtown Manhattan. The sport's first governing body, the National Association of Base Ball Players, was a federation of 16 club teams—all based inside the city limits of modern-day New York. Other sports' halls of fame—notably, football's and basketball's—are located where those sports were invented. Baseball's should be, too.
Despite its reputation, baseball was never a pastoral game as the Cooperstown myth implies. It originated and grew in the city, a game played on the streets and a noisy, crowded entertainment no different than nightclubs or the theater. As the sport professionalized, New York City was its hub, the original home of three of its most storied franchises. Today, Major League Baseball itself has its headquarters there. Last month, it donated $1 million to build a Jackie Robinson museum in the city. It easily could do the same for the Hall of Fame.
Looking at the two arguments side by side, there is no reason for the Hall of Fame to be in Cooperstown instead of New York City—except politics. The Hall has a long and deep relationship with Cooperstown and the surrounding community, and it would be very difficult for them to break it off. The good people of Cooperstown would be rightfully upset, and upstate New York may see the departure of the Hall of Fame as symbolic of the region's overall decline.
I am sympathetic to that. Upstate has a proud past, and it's sad that it has had to let go of it. I want as many people as possible to share in the joy of the Hall of Fame's collection—to feel like it belongs to them. But that is also the reason why it belongs in New York City.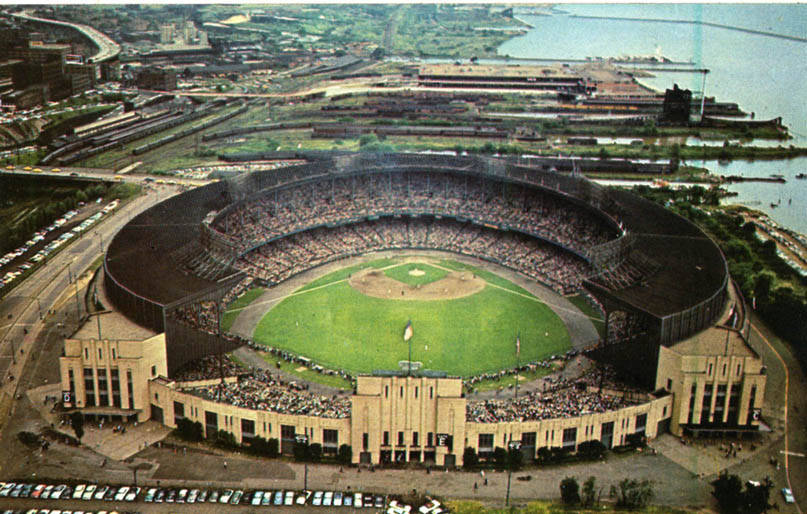 I picture a gleaming, modern museum ready to tell baseball's story. It could be adjacent to the site of Ebbets Field or on the grounds of the old Yankee Stadium. It could sit on the Chelsea waterfront, with a spectacular view of baseball's true birthplace, Elysian Fields. It could be anywhere with a New York City address and a nearby subway stop. But it can't be in Cooperstown much longer.
References & Resources
Nathaniel Rakich writes about politics and baseball at
Baseballot
. He has also written for
The New Yorker
, Grantland,
The New Republic
, and Let's Go Travel Guides. Follow him on Twitter
@baseballot
.